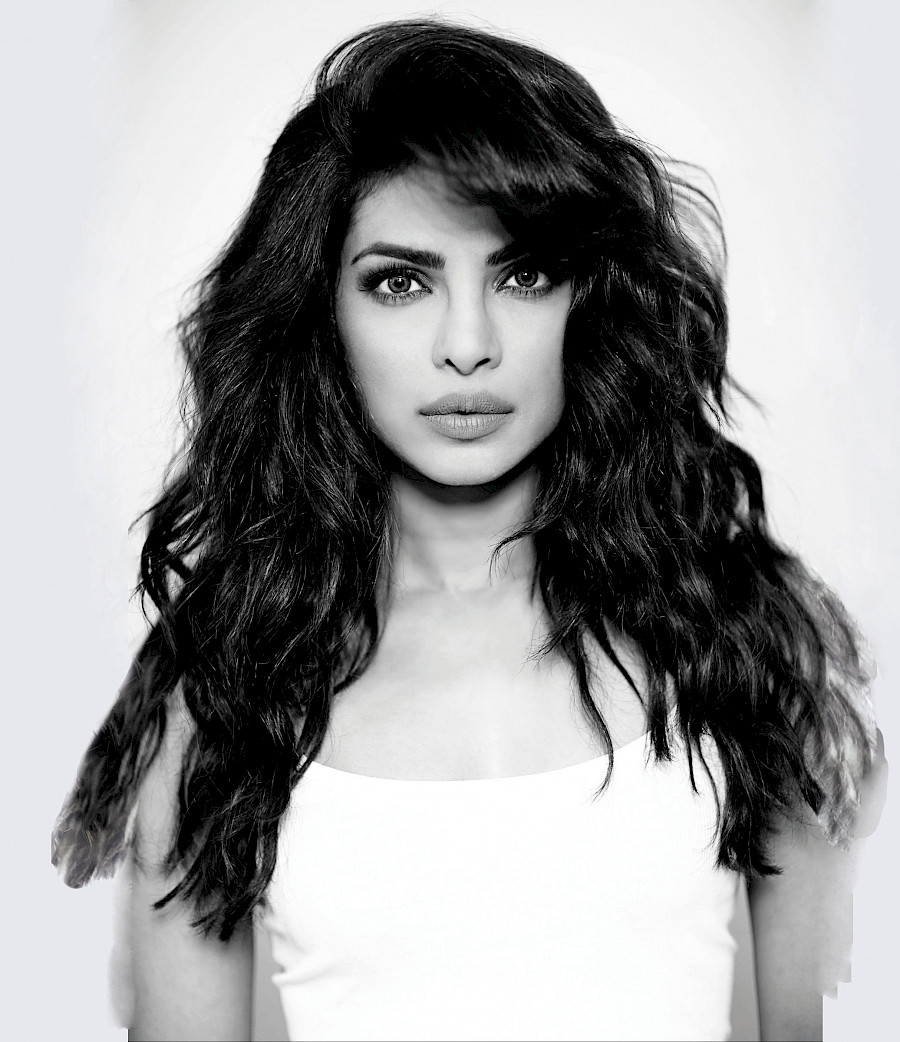 Priyanka Ashok Chopra is not only gorgeous like Indian goddesses. Perhaps, she might also be multi-handed like some of them. After all, people around her are amazed by how much she manages to do. Judge for yourself: she is a model, film actress, goodwill ambassador of UNICEF, founder of a charitable foundation that helps girls from poor Indian families get an education, owner of a production company, and one of the most influential people on the planet according to TIME magazine. In addition to participating in filming and charity projects, she records electro-dance singles, and writes socio-political articles for The Guardian and The New York Times, since 2018 she has been investing in new technologies. In a word, this woman breaks down all stereotypes about Indian immigrants! How she manages all of that, we will learn from an exclusive interview with Priyanka Chopra to NARGIS magazine.
As a working immigrant, how do you evaluate the current migration situation in the world?
I remain an Indian citizen. But I really spend a lot of time in America, for which I have great love, although for some it can be quite scary to live in a foreign land. There's a lot of uncertainty here in the last years. But I hope that we can overcome this.

It seems like Europe is not doing very well with the influx of immigrants. How do you see the further development of the situation?
I'm not sure about this, but I think since people are fleeing to Europe, there are probably reasons for this. Who knows what they have experienced and seen! Europe, and the whole world, must help these people, do everything possible for them.

Tell us about your collaboration with UNICEF. You started working for this organization as a volunteer in 2006. What was your activity then and what is it now?
I worked at UNICEF for the most part with refugee children, I saw with my own eyes how it feels when you don't have a home. That is why I try to use all my powers to maintain kindness and empathy for these children and for adults. I think that every media person with their own platform has to talk about such problems.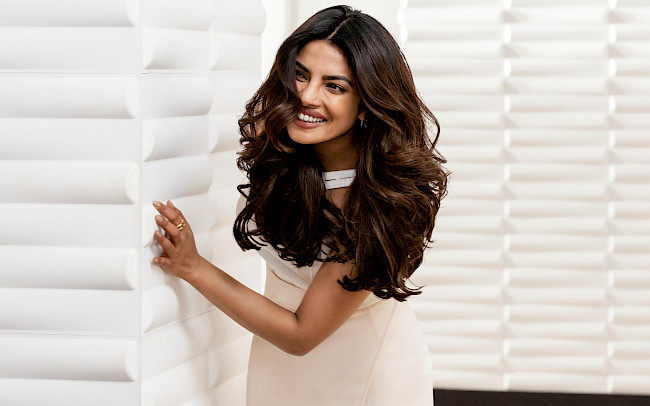 Where, in your opinion, is the line between tolerance and permissiveness?
People have always fought not only for freedom of opinion, but also for tolerance. Of course, it is important to have an opinion and the opportunity to express it, but at the same time you need to ask yourself: Does what I say always express kindness and compassion?

And how to delineate freedom of speech from the "hate speech"?
Freedom of speech is important, and I believe in it very strongly. But when it is used to attack people for the color of their skin, for their origin, encroaching on their system of values, this is no longer freedom of speech.

Congratulations on your appointment as Ambassador of the Institute of Positive Fashion of the British Fashion Council! How do you plan to help this council in 2021?
First of all, it means that I have a lot of time to spend in London, and I am very excited. British fashion is absolutely fearless, I am very flattered by this opportunity. The plan is to use fashion as an inclusive, ethical and creative platform to inspire future generations. The fact that I was invited to take part in this is a great honor, and I will do my best to make sure that everything goes great.

What do you plan to mostly focus on: sustainable fashion, inclusiveness or something else?
So many people use fashion as a form of self-expression! Therefore, inclusiveness and acceptance of our differences is essential for this campaign of positive changes. Instead of lamenting that we are all different, we should welcome this, because it is the differences that make us unique.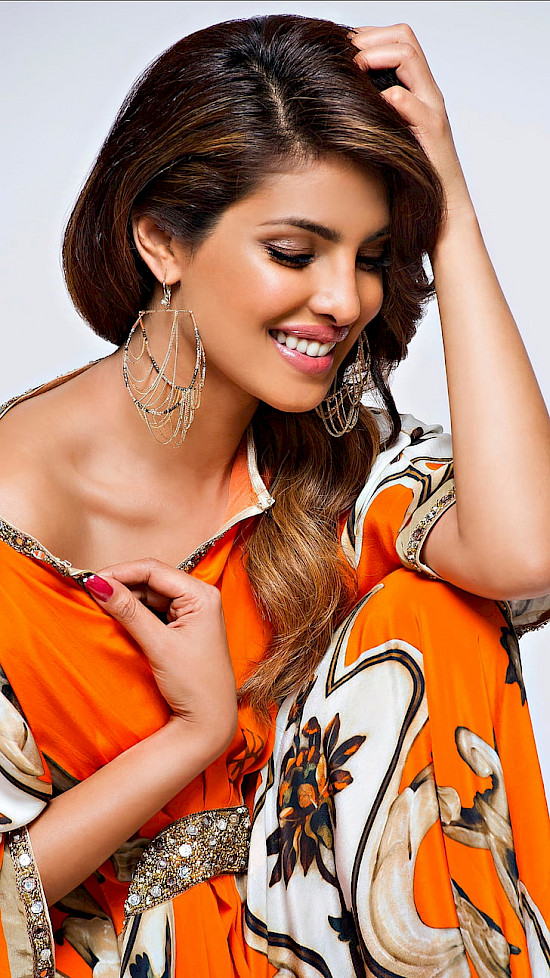 At the age of 18, without any acting education, Priyanka Chopra became one of the highest paid actresses in Bollywood, later - the first Indian actress on American television to star in the lead role in the American series, as well as the first Indian model - the face of the American brand Guess. Recently, on January 22 took place the premiere of the Indian-American film "The White Tiger" (directed by Ramin Bahrani) with Priyanka Chopra starring in one of the lead roles.

Last fall, you starred in the film "The White Tiger", also acting as its executive producer. You played an Indian immigrant in the United States. Did your personal story affect the character of your heroine?
This film is intended for entertainment, and I hope that it completed its task. But it must also make the viewer feel how uncomfortable a person in a foreign country can feel. For me, this film has become very personal. I can't say that I myself experienced something like this, but I know how real this is for many people from my country.

"The White Tiger" was based on the eponymous debut novel of the Indian writer Aravind Adiga, published in 2008 in English and awarded with the Booker Prize - one of the most prestigious literary awards, which is second most important award after the Nobel Prize. This novel was called the new "Hero of Our Time": The Times called it a masterpiece, the Daily Telegraph noted "Blazingly savage and brilliant protest against the common cliché of "illustrious India", and The Independent called it "sharp like a razor". Confronting patterns is very much in the spirit of Priyanka Chopra! The film version of the novel directed by Ramin Bahrani, released at the end of January on Netflix, is already a possible Oscar candidate. This is a story about class inequality in the modern world. Graceful and mighty tiger - the national symbol of India, and the white tiger is one of the rarest representatives of its species, there are only one in ten thousand born.

On Instagram, you mentioned that you read the novel "The White Tiger" many years ago. Has your perception of this story changed since then?
Yes, I knew this story well, it made me think more about these topics. It is simply amazing how in modern India hunger and lack of opportunities can stimulate a person's natural desire to survive against all odds! Rajkummar Rao, who has already starred in many Indian films, shows this how few people can. He did an incredible job!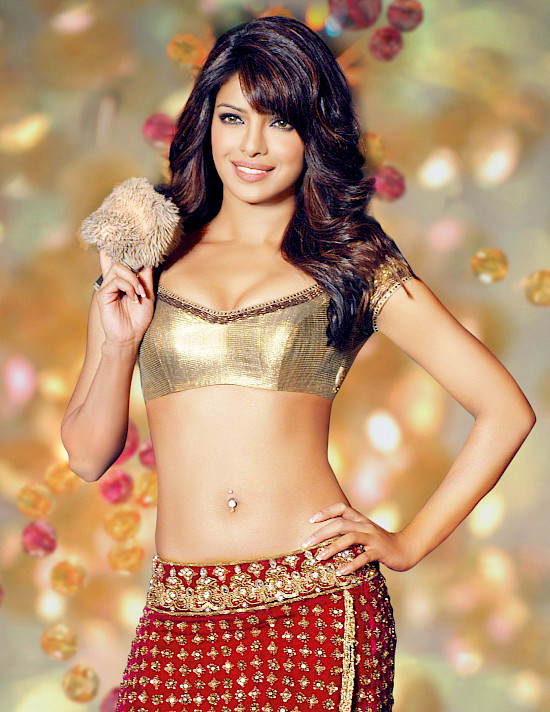 You have already produced a film in Punjabi, your father's language. Which part does the language play in your films?
It's great to make Punjabi movies! But art can never be defined by language, and what is cinema, if not art? I want to see a world in which films are judged by acting, by the stories told in them, by how strong they are, and not by what language they happened to be shot in.

How do you feel about the recent inclusive requirements of the Academy Award?
It is important to be aware of progress of starting to talk about the diversity. But it will take a long time to fix the situation, so we must all continue to make efforts to change. And personally, I would like to see more opportunities for foreign films to be awarded an Oscar, and not only in the category of "foreign cinema".

You traveled a lot from a very young age. Why did you choose Mumbai for your stay?
I always like to go back to Mumbai, this is my home in so many ways. I often fly there from Los Angeles or New York, it is about 16 hours long flight. Once in Mumbai, I feel like I'm finally home. But when I get off the ramp in the same New York, I feel at home, too. You can say that currently I am not tied to some certain place and I can call several cities my home.

You even said in one of your interviews that "Your home is an airplane". With such a huge amount of trips, can you name one beauty product without which you do not fly anywhere?
I generally love skin masks, but there's one called 111Skin, which I just adore. This is an English brand, and the result is really incredible! I usually put on this mask twenty to thirty minutes before landing and, when leaving the plane, I feel completely rested. Plus, of course, this is very good for the skin.