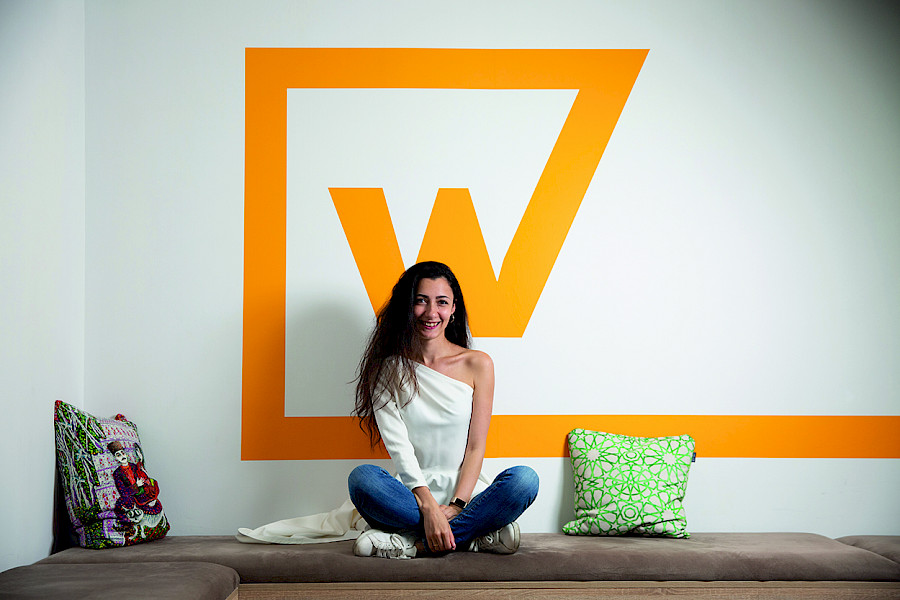 Our interlocutor is Zarangiz Huseynova, a young business woman who has not only achieved success in her homeland, but also included in the Forbes magazine's list of "30 Leaders Under 30" and in the top 100 scholarship holders of the Facebook social network leadership development program. It is interesting to learn from her what is the formula for success of a business woman in the modern world and how not to miss simple human happiness.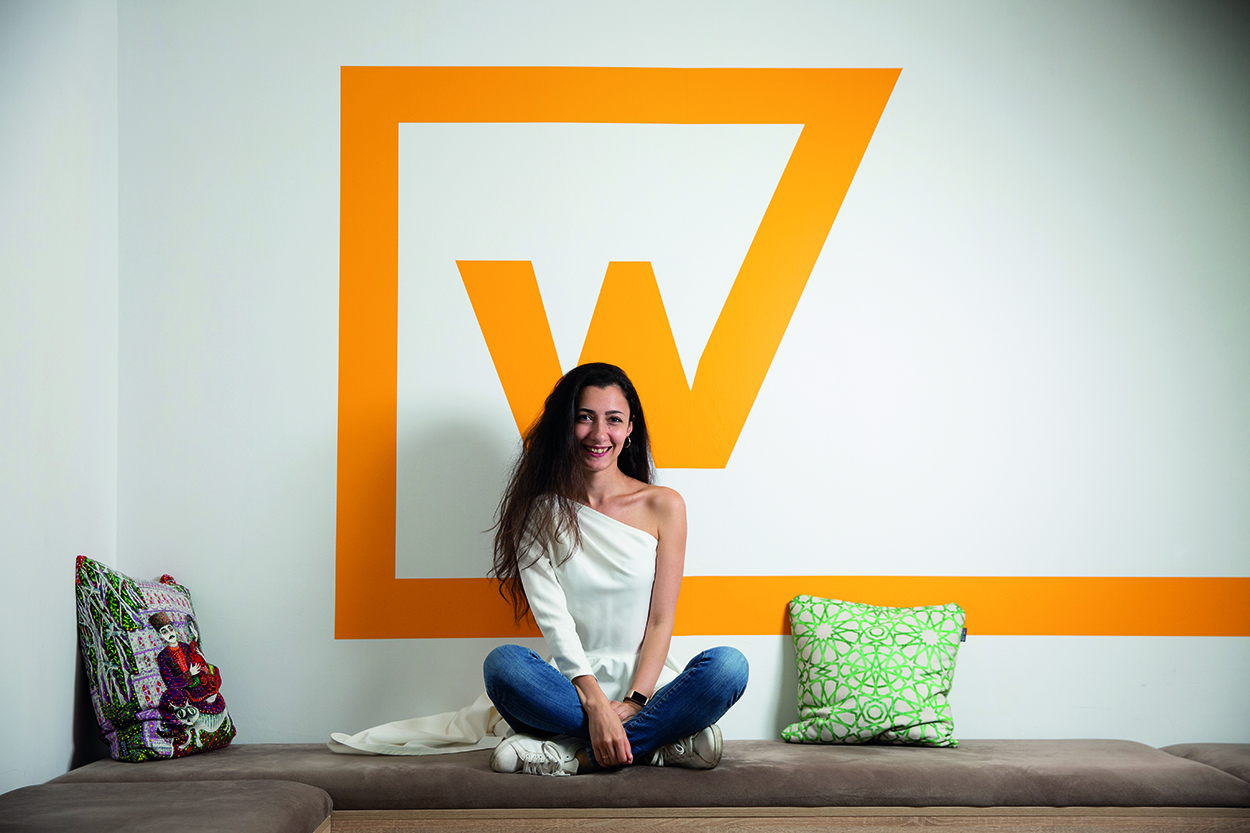 What motivated you to do business – character, circumstances, thirst for success or something else?
Yes, partly a matter of character. My grandmother told me that as a child I always had candy in my nest. She called me the first economist in the family, because before me no one here could save money. But seriously, I always wanted financial independence. When I joined AIESEC, the world's largest youth organization, I was inspired by entrepreneurship there. And I thought: why not do business? I took a chance and opened a clothing store. I am often asked about parental support. Yes, they did something important – they didn't interfere. In four years, eight thousand women went through WoWoman, and many said that our loved ones pose the greatest obstacles to us. Public opinion is also often crushing. I started my business at the age of 18 with a business page on Facebook and two hundred in my pocket. From the first day I had my own team, and my sister, who was then only 16, helped me a lot. After a couple of months, we opened our first office and have been successfully developing since then.
Our country is not without reason considered conservative. Have you succeeded in your chosen field?
Role models are very important. There is an English proverb: You can't be what you can't see – "You cannot be what you cannot see." My mother was an example for me: she began her legal career from scratch and achieved everything with her mind and determination. Mom taught my sister and I to be disciplined and responsible, but at the same time gave us freedom. As for stereotypes, there is such a technique: Fake it till you make it – "Pretend until it works out!" That is, hold on confidently, even if you are only 18 and you are just starting, and serious clients are coming to you. If the first five minutes I was treated skeptically and demanded to call the director, then later realized that I do not "teapot"! Over the eight years of work, we can say that 95% of the reviews about our business are positive, the remaining five percent are online haters, which everyone always has. In addition, if in those years there were difficulties with starting a business, now everything has been greatly simplified, that's why I created WoWoman to support women in their endeavors. We have been functioning for four years, helping women to realize their aspirations, no matter how society looks at them. Now, in my opinion, women can do everything they need in business, in various projects, just in life.
Have you encountered obstacles in your activity and how did you manage to overcome them?And by the way, what motivates you more – luck or failure? 
For me, the financial aspect in the background. Most motivating are reviews about how women's lives are changing thanks to us, whether changes at work, continuing education, or even personal happiness. That is, long-standing desires, dreams, aspirations that are realized. As for the obstacles, the biggest obstacle is the internal, psychological insecurity in your abilities. And here it is necessary first of all to know yourself - your desires, fears, motivations, demotivators… Business is not an easy walk, as is sometimes thought. Of course, it should be fun, but the working process, especially at the beginning, requires a lot of labor. And here you need to build a support system so as not to burn out – family, friends, relatives. And in order to create a support system, you need to know yourself, to know what helps you: your surroundings, music, leisure... Thus, this is awareness and surroundings. I believe that your environment today determines what you will do and where you will go tomorrow. 
What was the rise of Zarangiz Huseynova in the world of business? How did you get recognition from giants like Forbes and Facebook?
Recognition by such large corporations usually entails recognition at home. Immediately after the publication of Forbes and Facebook ratings, requests for interviews from the media literally fell on me. On the one hand, it's great, it helps promote projects, on the other hand, it was personally difficult for me to work.Being a brand, being recognizable is also a job requiring a lot of time and effort. But there is also the main work. But I am inspired by the feedback of the girls who write how what I do helps them and it motivates me. As for Facebook itself, I applied and went through many interviews with their top management from January to August last year. Forbes must have noticed me at the One Young World Summit of Young Leaders, where I was invited to speak, although initially I was just going to be there.  It was a great opportunity to share your ideas with such an audience. I think that the "snowball effect" turned out further: the idea already lives its own life and develops according to its own laws.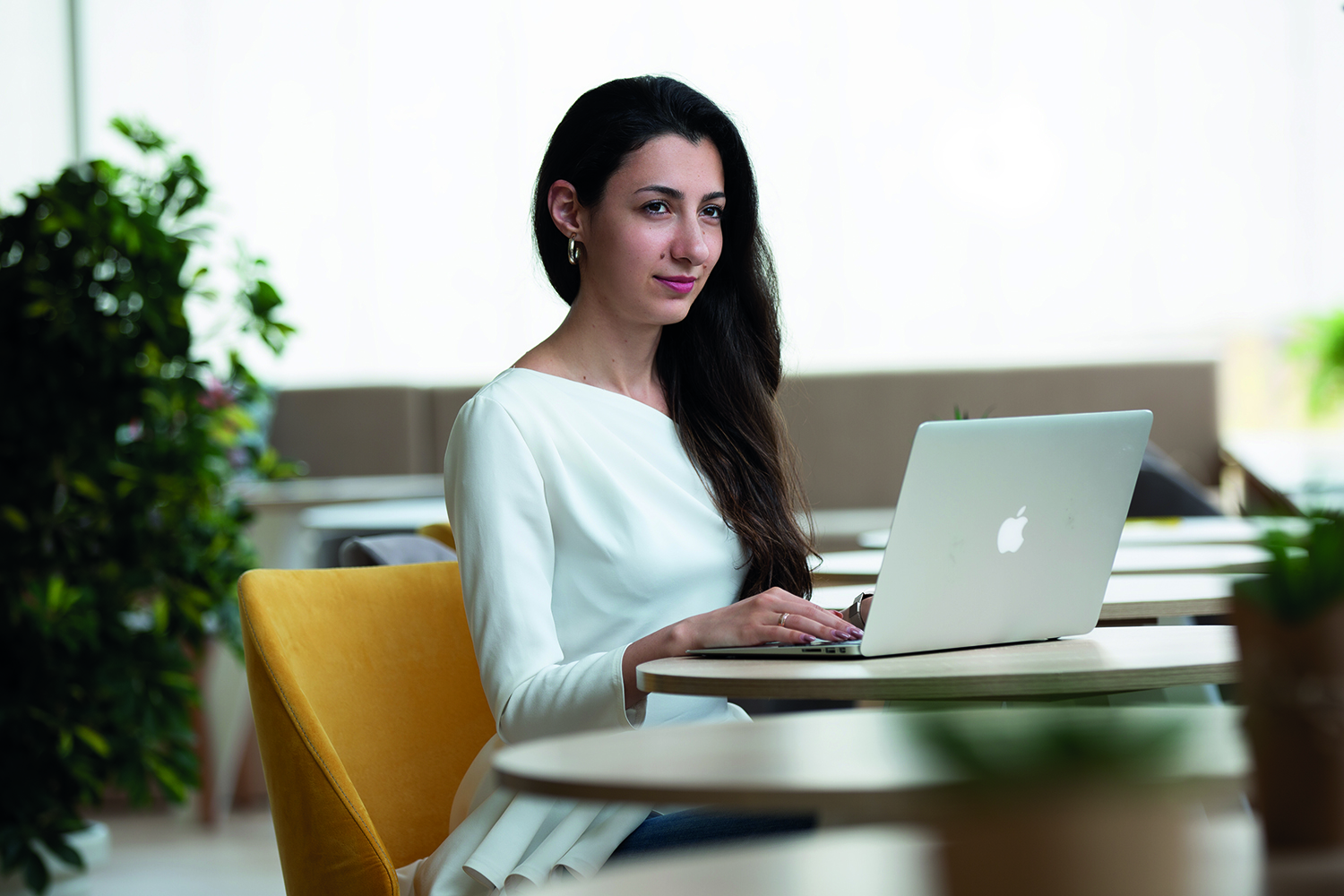 Many believe that the world has always been, and still remains, the world of men. Do you agree with this opinion? And how can a woman in this world achieve success while remaining herself?
Good question. I hope that soon we will stop dividing the world into female and male. But if you still talk about the benefits of women,  today in the corporate world they often say: "The future belongs to women." Nowadays it is important to be able to quickly adapt to change, and this is better for women. Empathy is more developed in women, and if earlier their emotionality was used against them, now it is becoming a plus. A woman better understands her employees, customers, partners. I believe that diversity always wins. Most of our team consists of girls, but we also recruit guys to provide different opinions, approaches, as this is the best method of work. How to succeed while remaining a woman? We often label. After all, what does it mean to be a woman? Everyone understands this in their own way. For example, I was recently asked: do I think that if a woman earns a lot, she will dominate a man? I think self-sufficient men are not afraid of successful women. For example, my husband supports me, while he has his own job in which he is successful. Everything is very individual and also depends on the stage of work. When starting a new project, you need to devote maximum time to it, then there is time for yourself and your family. In addition, a moment comes when you think about children. Now, in my incomplete 27, I feel ready to have children. Of course, it is impossible to plan everything, but you need to discuss and decide everything with your husband. As a woman, my psychological support from my spouse is very important, this helps me to remain myself. 
What quality do you think is most needed for a female entrepreneur in Azerbaijan?
I think there is no Azerbaijani specificity here. As elsewhere, confidence, discipline, and proactive thinking are needed. An entrepreneur is focused on solutions, not problems. I am often asked what is the difficulty of my work. It is that every day you have to make many small and large decisions, that is, all responsibility lies with the entrepreneur. Many people want to do business because they are tired of working in the office from nine to six. But they don't realize that the entrepreneur actually works 24/7 and is responsible for the timely payment of salaries to his employees, regardless of the circumstances, be it the economic crisis or anything else... On the other hand, invested efforts are bearing fruit. However, in general, first of all, you need to love your work in order to successfully deal with it.
How do you see the connection between business and social responsibility? Why, doing business, you decided to take up the social project WoWoman?
This is probably the result of education in childhood, the desire to make the world a better place. It was not enough for me just to sell dresses, I wanted to do what makes more sense, which is why I created the social platform WoWoman. I must say that the concepts of "non-profit organization" and "social business" are often confused.Social business is also a business, but focused on making changes to society. However, it must earn in order to maintain and develop its activities. Initially, we applied for grants, but everywhere we were refused. When we asked in one organization what was the reason, we were told that our topic was irrelevant: they say that women in Azerbaijan have no problems. As it turned out, this decision was made by... ten men! Then I decided to create a social business that will not depend on external financial support. Over time, we have sponsors. Companies like Kontakt Home, SOCAR AQS, P&G, PASHA Sığorta, PASHA Holding, AzerTurk Bank and others showed interest in us. They turn to us because they know about our trainings. Moreover, many want to not just invest, but to be part of our business. But our cooperation is always a "two-way street": we, as a social platform, benefit companies and organizations with which we cooperate.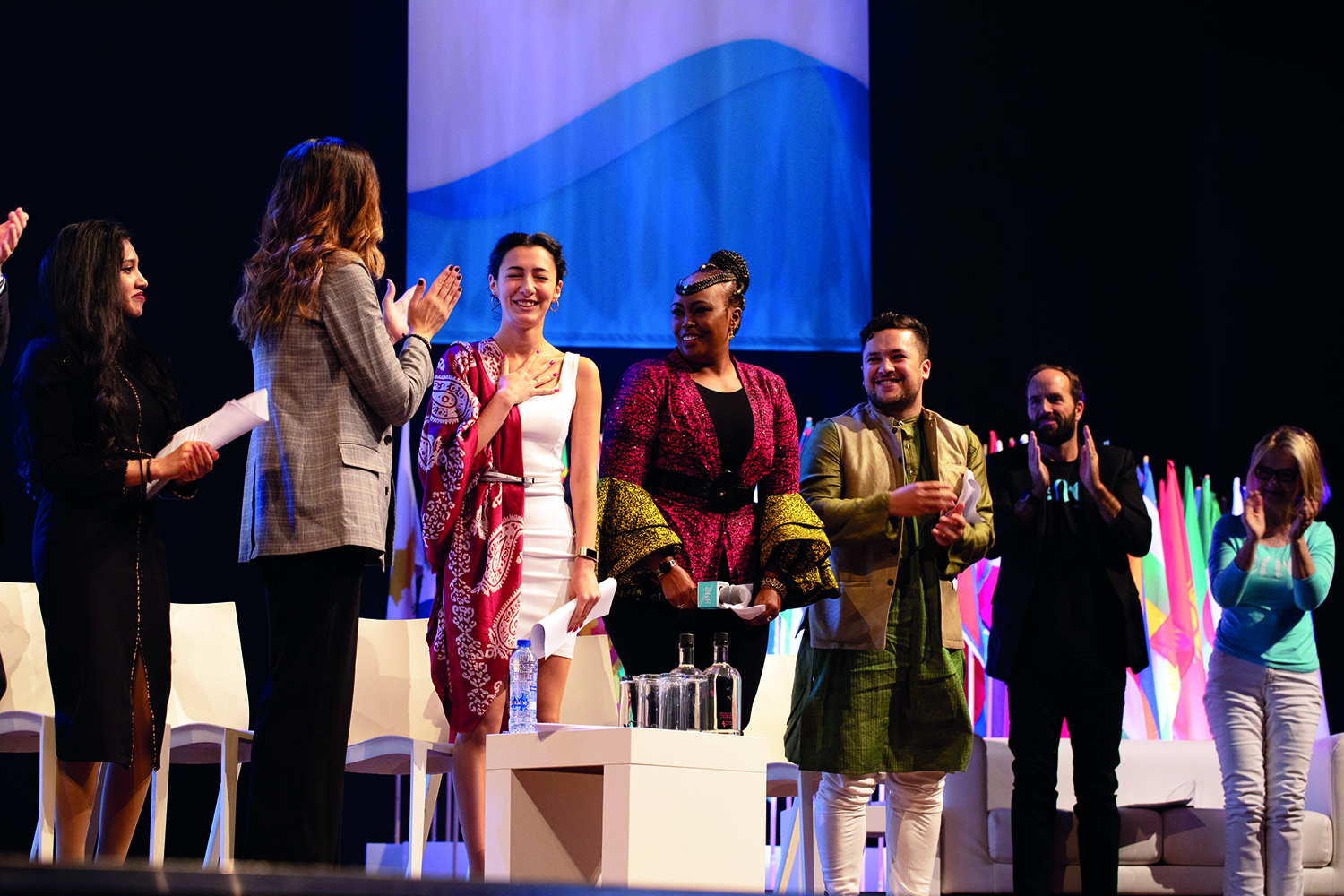 That is, do some kind of advertising, promote a business?
Of course, because they are interested in PR and branding, and for our participants this is a useful collaboration. We have a large database of participants in our platform – 25,000 people, and we are constantly developing. We make public relations to our participants in accordance with their socially significant contribution to society. For example, a bank can conduct training or write a text about financial literacy, which we will post on our website with the name of the bank. As a result, this cooperation is beneficial and useful for both sides. 
You recently started a new W_Space project. How does it differ from the existing WoWoman platform, what can it bring to the business community and society as a whole? 
This is a project created by the WoWoman team, but independent of it. Although most WoWoman events will take place at W_Space, the new project will have its own story and participants. This is an educational center and cafe, where various training courses are held: in English, yoga, digital marketing, project management. In general, this is an infrastructure for professionals, and not only in terms of work. For example, we have a room for children, a lactation room, which is very rare in Baku; in addition, we rent training rooms and a large hall for various events, plan musical evenings with wine and cheese plates. That is, this is a multifunctional space for professionals who need a place to spend time with benefit and in a pleasant environment. We interviewed two thousand of our visitors and organized the space according to their wishes and interests, by analogy with similar projects in Silicon Valley – as a place for networking and business partnerships.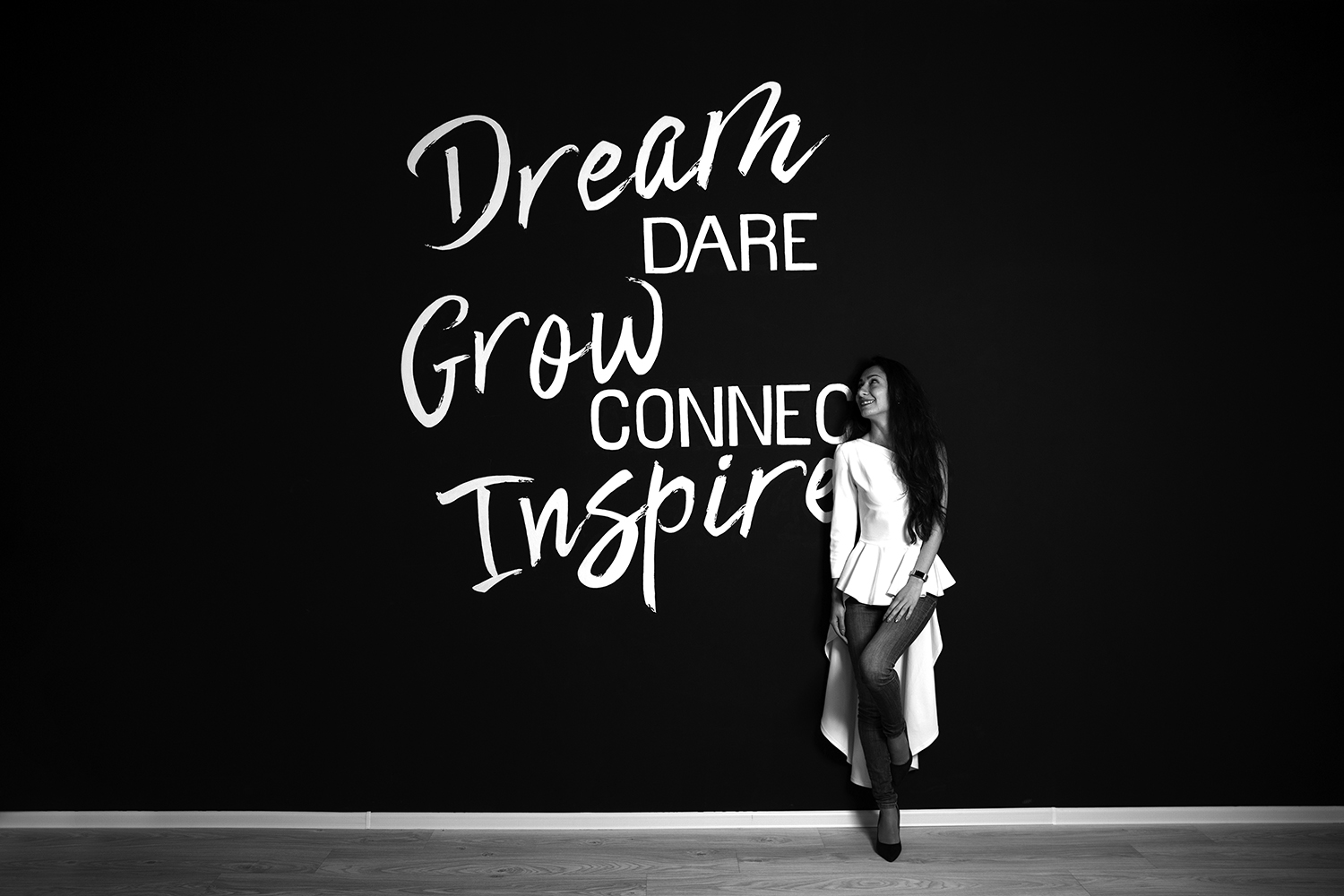 After the amazing successes achieved in such a short time, the question arises – what next? What areas of activity attract you, what do you intend to do in the future?
I plan to open our centers in other countries, primarily in the post-Soviet space. I have no clear plans; there is a common vision of what I want to do. In the future, for two or three years, I am going to create communities around certain ideas in order to unite like-minded people to realize common aspirations. In such an environment, various business initiatives and concepts will appear. Well, in the next six months I plan to allocate time for myself. There are things that cannot be planned to the smallest detail. Therefore, as usual with me, we'll start working – and then we'll see!
A lot has been written about the businessman Zara Huseynova. And what do you live outside of work, what are your interests and preferences?
I spend all my free time with my husband. We travel a lot, go to various master classes, in general, actively spend leisure time. Sometimes we stay at home and watch movies. Now we regularly run between Baku and Kiev. We have our own circle of friends, as we, young couples, sometimes we get together and, say, discuss books with a glass of wine.
Are you happy with life? What is the formula for happiness for you?
Yes, I can say that I am happy. Usually people prioritize: family or work. There is no alternative for me - both are important. And without a family, I would not feel completely happy. I have parents, a sister, a loving husband and a favorite business... Often at work you encounter such difficulties that you ask yourself: do I need it? But it goes fast. In general, people need people. There is an interesting TED-Talk: experts have established that the more significant a person has a significant relationship, be it family or friends, the wider and better his social circle is, the happier he is!
Interview: Javidan Guliev 
Photo: Parviz Gasimzadeh, personal archive
The material was published in 62nd issue