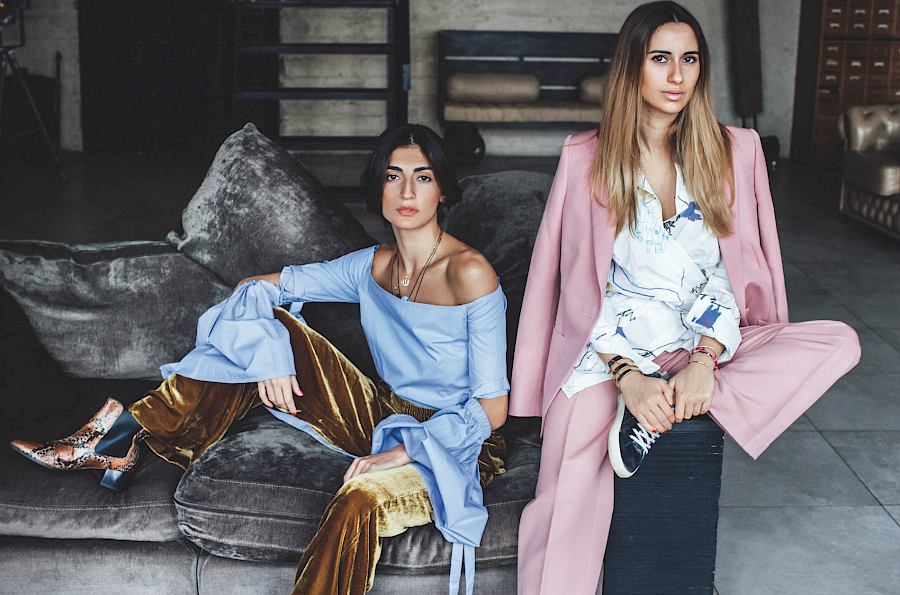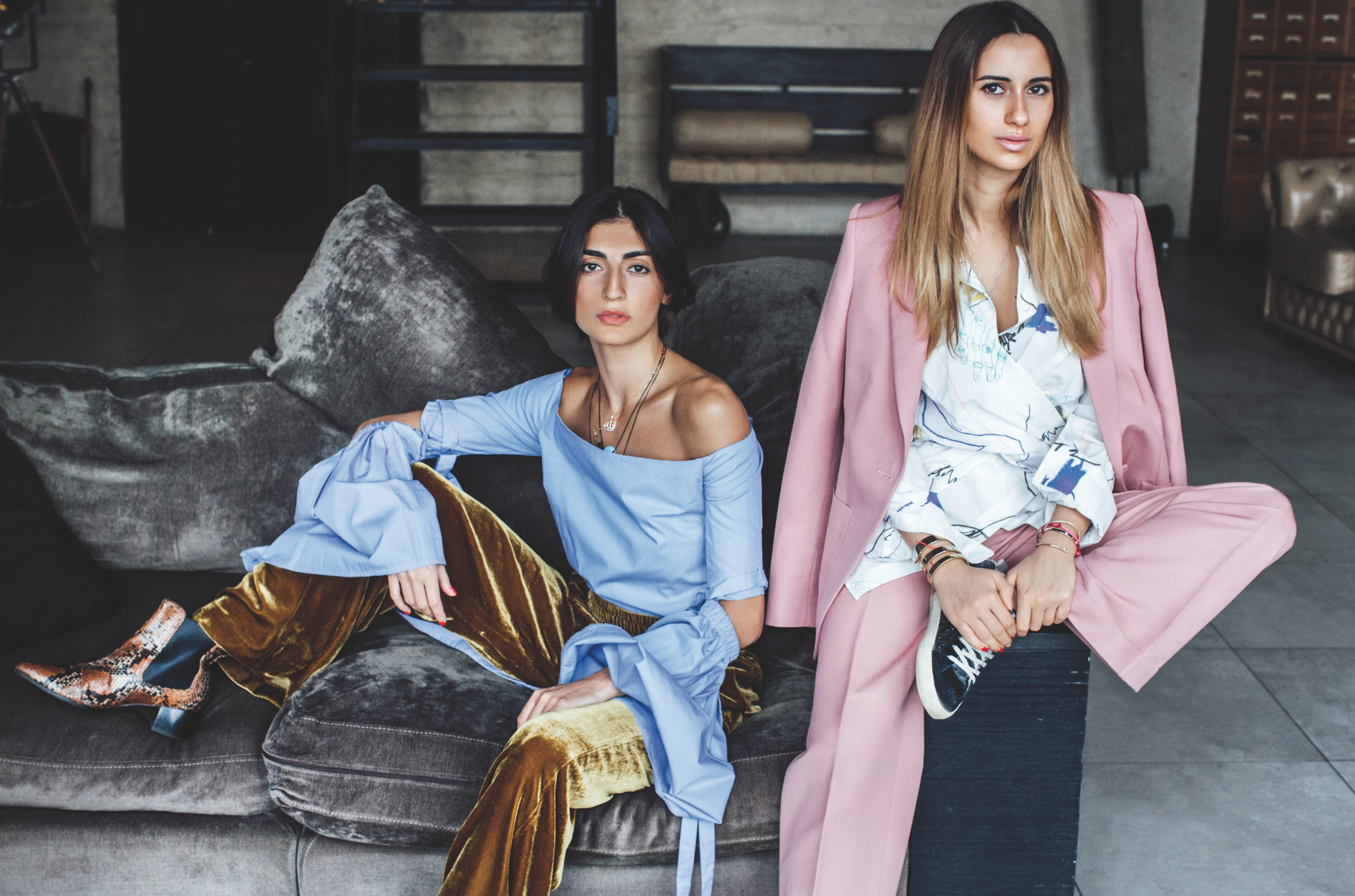 The skills and knowledge gained over several years of work in the fashion industry helped avid fashionistas, friends Ulya Mammadova and Nura Mukhtarova to put their cherished dreams into a successful business project. Just a year after the foundation of the WonderWander multi-brand showroom in Moscow, the girls are already well-versed in business strategies and successfully launch pop-ups in London. Here they are – the real heroines of our time. Unfabled.
When did you understand that you were serious about fashion?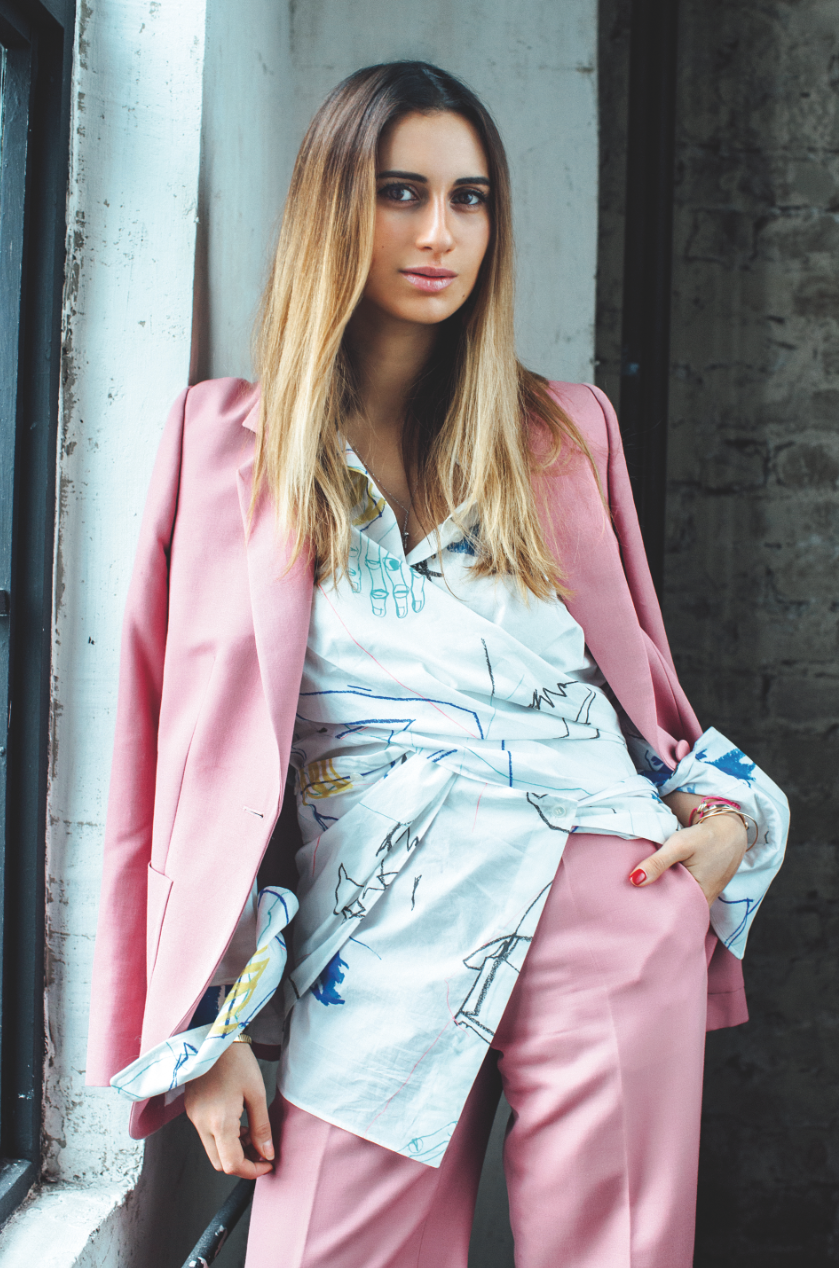 Ulya: At the age of 17. Then I was lucky to get my first professional experience by becoming a member of the team of the Russian PR department of the Christian Dior representative office. Our team was responsible for all the brand's external communications in Russia – building business relationships with journalists and advertising departments of top print publications, filming, organizing events... At Dior, I learned self-discipline and gained my first knowledge of business communication. True, I was able to truly realize my professional ambitions already in Buro 24/7 Russia. This is where my great journey into the world of fashion began: meetings with influential representatives of the industry, first business trips, my own projects. Five years later, I continue to engage in fashion, but in a slightly different, more serious way.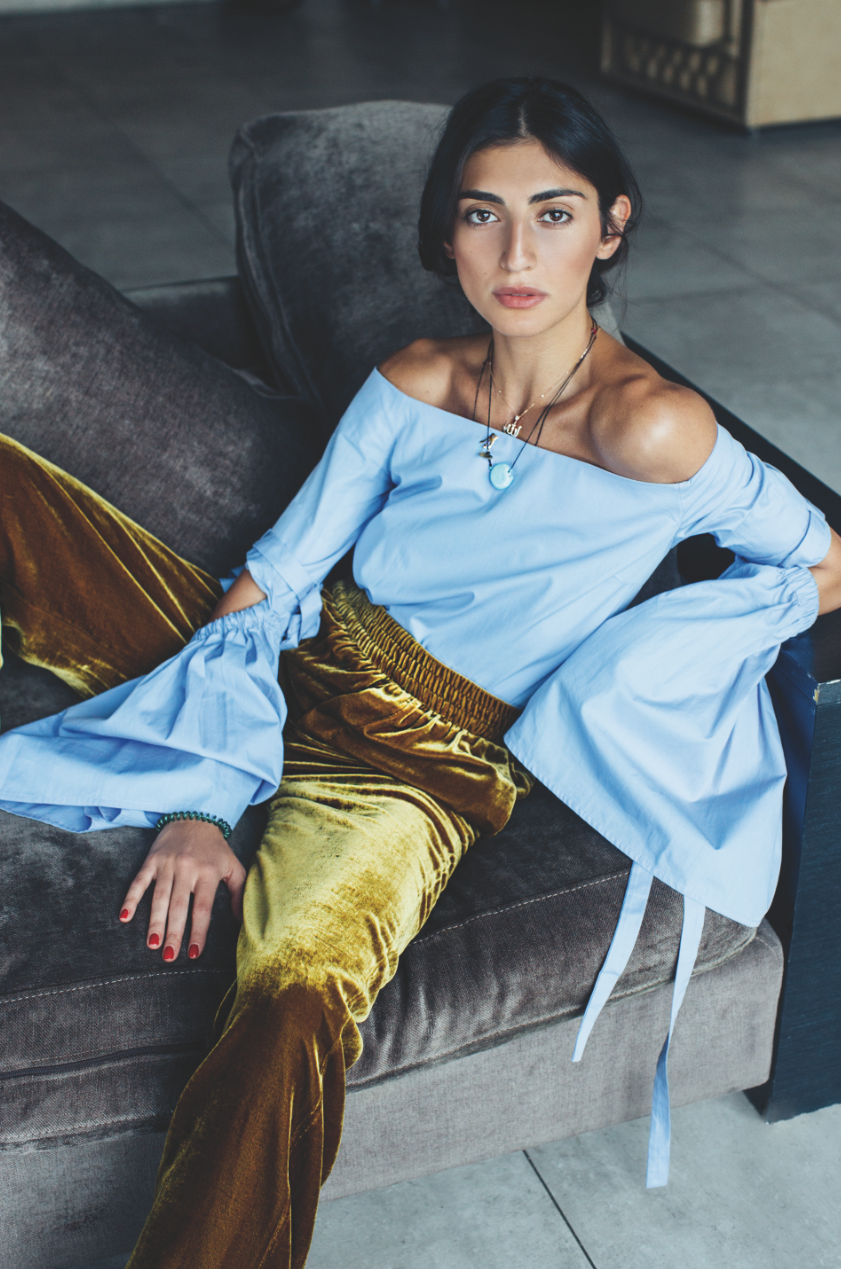 Nura: It seems that just recently I did an internship at the headquarters of the Baku magazine in London. It was there that I met the stylist Melina Nicolad, whose work influenced my worldview. To this day, with a smile, I remember our many hours of shooting, the most memorable of which was with the star – Sophie Kennedy Clark, the heroine of a two-part film. Nymphomaniac... I was captured by every step of our work! It was interesting to unpack parcels with couture dresses from Chanel and Dior, to assist the stylist in her crazy undertakings, to look for unexpected objects in the local hardware store: neon tape, cellophane bags, clips, fishing line... Not a single shooting took place without this paraphernalia – it made her special, at the same time liberating and expanding my consciousness.
You were born in Azerbaijani families. Has it somehow influenced your vision and aesthetics? 
U:  I am convinced that the formation of taste and aesthetic culture depends on three factors: heredity, social environment and daily work on oneself. I was lucky with heredity: my family members are representatives of the Azerbaijani intellectuals, and my grandfather served as minister in Azerbaijan for many years. We grew up and were brought up in a cultural environment. From childhood, parents introduced us to the beautiful – good music, movies, books, travels, instilled an interest in knowledge and a love of work. Growing up, I clearly understood what kind of education I should receive, so I entered Moscow State University, where I met many interesting people who subsequently played an important role in my life.
N: My family gave me the opportunity to get a good education and live in different countries, which, in turn, shaped my worldview. The versatility of traditions and the mixing of cultures that are manifested in the modern world, the eternal confrontation and the interpenetration of the West and the East – this is what formed my vision of life.
How did you meet? And how was Wonder Wander born?
N.: We met eight years ago thanks to mutual acquaintances. Since then, both of us managed to change the student desk to the desktop. After years of service for the benefit of corporations, we decided to combine our idea of ideal work into a single image, and we got a successful mix of contacts and personal abilities developed over the years.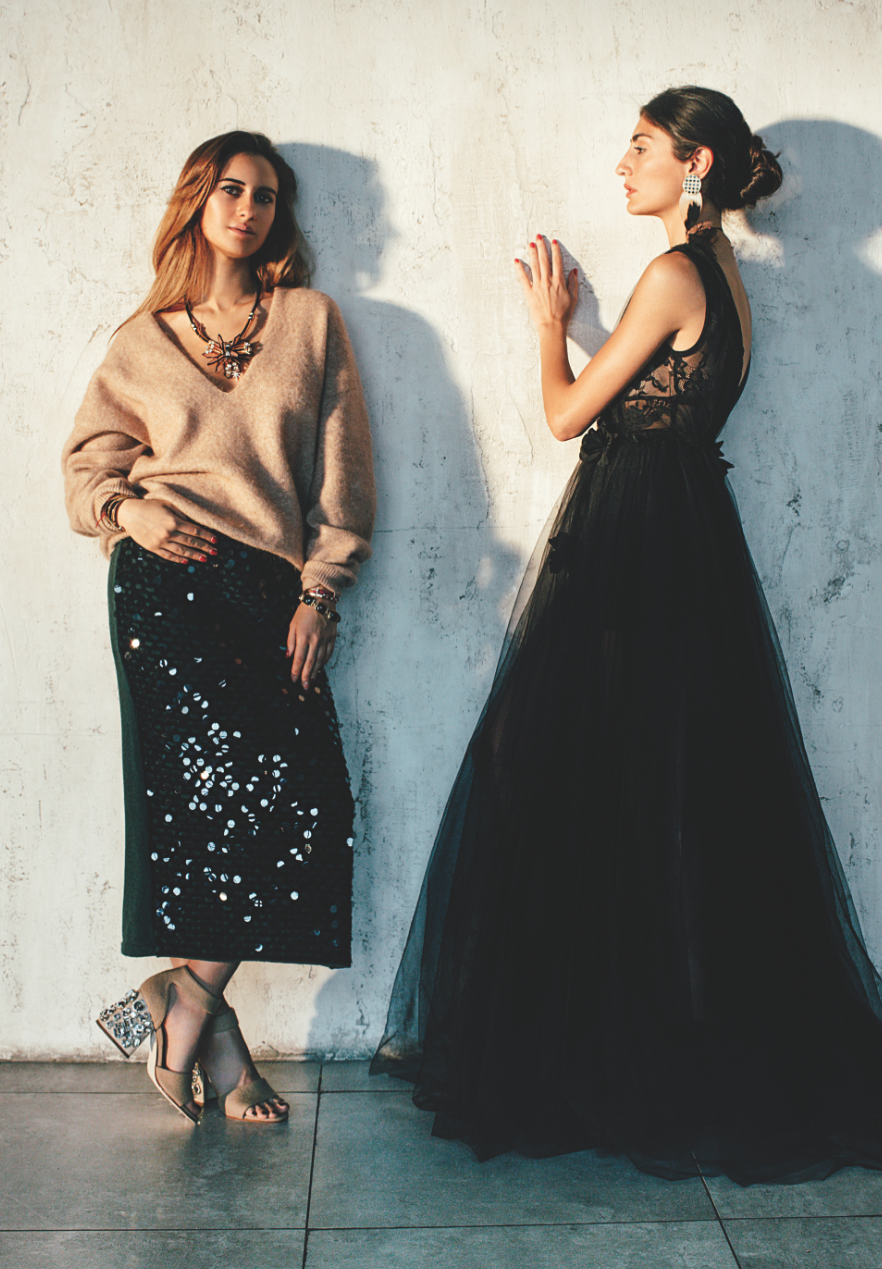 Each of you went through a certain creative school before starting your own business. How does past experience help you today?
U.: In thesis, any successfully developing business is based on the ideas, skills and abilities of its creators. Most of these skills can be obtained is in a corporate environment – where the team are taking serious decisions that determine the fate of the company, which is not without errors, and often have to take on responsibility, on a daily basis from the comfort of your own comfort zone.
N.: One`s own job is a great happiness, but you need to start it prepared. In total, ten years of experience in large organizations have allowed us to identify the real area of our capabilities.
Did you begin to look at fashion from a different angle when you started working in it?
U.: In two years of business, our benchmarks have totally changed – we moved from ordinary consumers to the category of observers and creators. Today, we are trying not only to follow the updates of collections of foreign and domestic online stores, but also to conduct detailed monitoring of business publications, track news on certain topics. A fashionable business is the same machine as any other business, and you need to improve its management every day.
Who was your main critic?
N.: For us, the main critic is our client. It is unlikely that anyone else will be able to objectively evaluate our work, identify the pros and cons, identify shortcomings and flaws. We regard the opinion and mood of customers with particular sensitivity.
Tell us who is doing what? How do you share responsibilities?
N.: At the initial stages, when the business was just being created, it was not easy for us to allocate responsibilities, since there were no employees in the team yet. Today our small staff is growing, and each has her own field of activity. Assistant to the showroom is engaged in sales; record keeping and reporting – accountant; branding – a wonderful design bureau, with which we develop our online site; PR, advertising and communications – Ulya; I am the coordination of designers, and we divided the logistics issues equally among ourselves. Regarding any other issues, we make decisions together.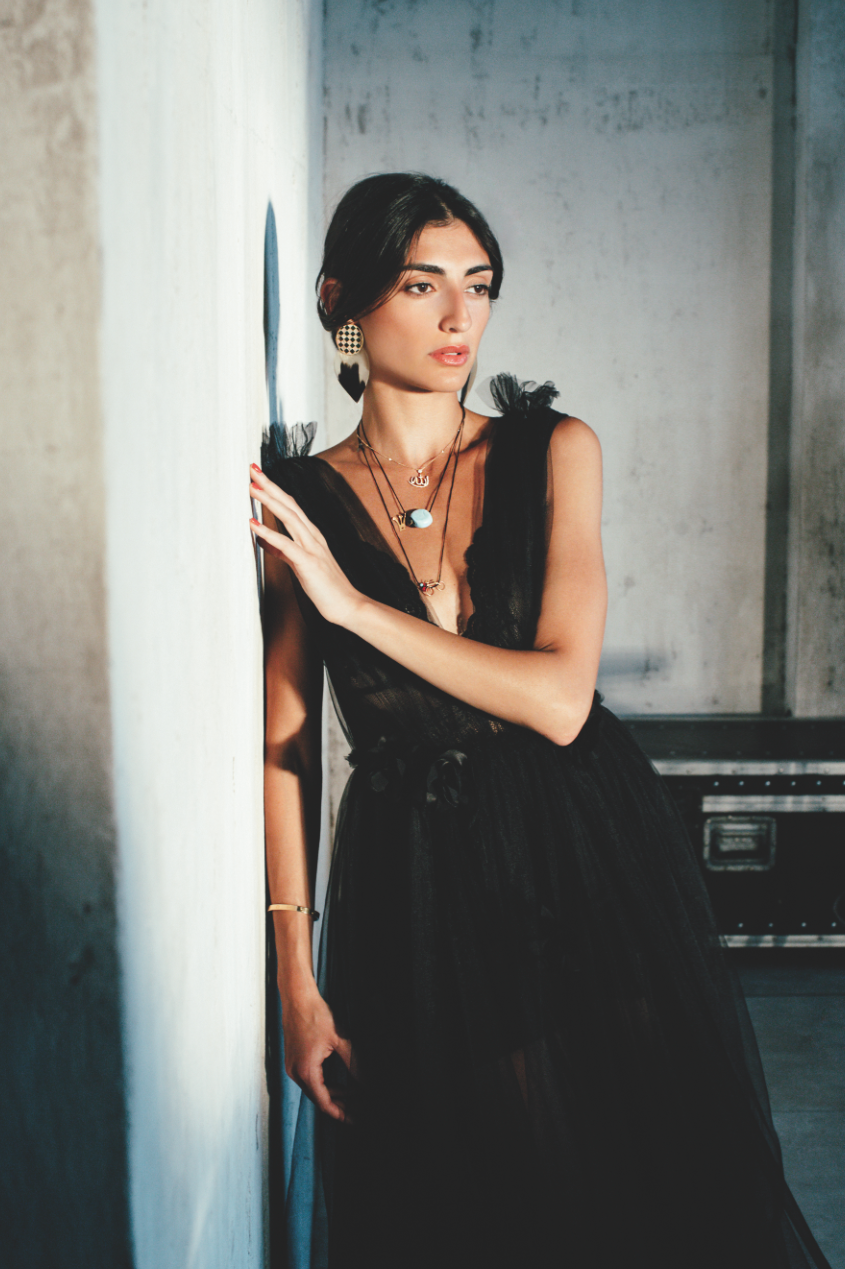 Your first collaborative project was culinary. Tell us about it.
U.: Yes, the idea of the Qutab Lab gastronomic project was our first business idea, and we were lucky to try it at the most favorable time. In 2012-2013, a pro-Western fashion for street food rapidly developed in Russia, new platforms for the development of entrepreneurship in gastronomy appeared, platforms for testing local projects opened...
N.: By that time, our concept of "modern qutabs", developed in conjunction with a third friend, my fellow student at Moscow State Institute of International Relations, was "popped up in our mind" and could only bring it to life. For six months we tested the project at city festivals, and a little later acquired a miniature cafe in the center of Moscow.
Why did you have to close it? Something went wrong?
U.: The project indicators, unfortunately, left much to be desired, despite the wide public interest and positive resonance in the media. There was a need for additional investment – a stage for which we were not ready... However, today we admit the idea that we were simply not prepared for the subsequent stages of the business. A whole combination of factors played against us: inexperience, inefficient organization of the workflow, unreasonable expectations... Nevertheless, in addition to skills, we learned a lot of useful lessons from the Qutab Lab project. One of them is not to dramatize failures. To reach Zen, you need to try a winding road, and then pave your own path.
Your brand mainly operates in a pop-up store format. What are the advantages and disadvantages of this format?
N.: If we were asked about this a year and a half ago, when the basis of our business was the pop-up format, we would call the disadvantages those aspects in which we see our advantages today. Wonder Wander is an unusual showroom in the heart of Moscow, the wonderwander-shop.com online site (it is still under development), and also one of the few Russian stores that opened a branch in London. So we boldly classify ourselves as the progenitors of the pro-Western concept of a "temporary out-door store – pop up" in Russia and other CIS countries, since we were one of the first to enter the market with such a business model.
U.: Returning to the question of the disadvantages and advantages, we can say that the lack of a physical store where a client could get to know our product range live was the main problem. At the same time, this approach generated a wave of interest. Customers did not stop wondering where the next pop-up would take place, what new would be presented on it and whether they would manage to purchase what they noticed, because they could only buy the declared item at a pop-up. In a word, there was a certain "veil of mystery" that warmed up interest.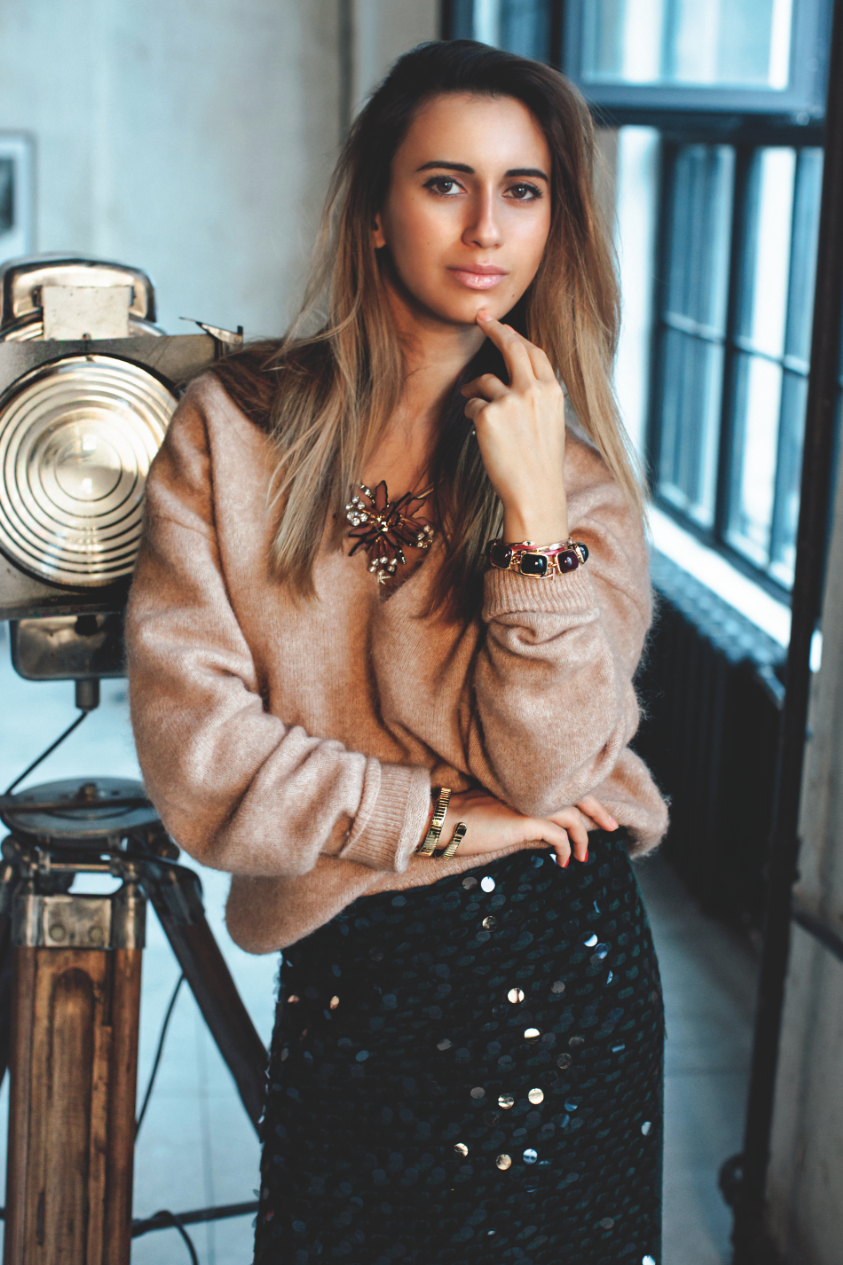 You will surely receive many offers of cooperation. How do you weed them out?
N.: Any project is a living organism, and it is very important to recognize it correctly - in other words, to feel it. Over time, we learned to determine what exactly is needed for the development of Wonder Wander, where we want to move and what we need for this. A clear understanding of the project's ideology helped create a strong foundation, which today serves as our main "filter". We receive various, sometimes most unexpected, offers... One of the last was the "proposal of our dreams" – to launch a project in London, and after some time we implemented it together with our London colleague Darina Faizova.
Do you study the taste preferences of potential buyers before visiting this or that city?
N.: I would like to create an application or website where you can learn about the psychology and preferences of women in the region you like! Such an undertaking would facilitate our work. But, unfortunately, the only way to find out the details is to go there yourself. Most often, the overall picture of customer preferences can be described by learning more about the future business partner with whom the pop-up is planned.
U.: In addition to customers, other important factors can affect the number of sales: seasonality, the economic situation in the country, organization of the announcement of the event... We usually pre-select collections for each pop-up, because taste preferences are really different everywhere – clothes, which is popular and in demand in London, is unlikely to sell in Baku and vice versa. Sometimes you have to look for a number of new things and collections that are not presented to our customers in Moscow.
Last year you came to Baku. Did you manage to determine what local women prefer?
U.: We visit Baku to conduct a pop-up store four times a year, every season. We hold events at the Four Seasons Hotel, in collaboration with our wonderful partner Elnara Bakir. For our guests and clients, which are of great value to us, we try to organize events where we present a selection of the best collections. By the way, almost all products in our pop-up store are presented in a single copy; in other words, when purchasing clothes from us, the client buys an exclusive outfit in 90% of cases. It is important to note that Baku customers are distinguished by their refined taste, and it is very important for us to meet their expectations.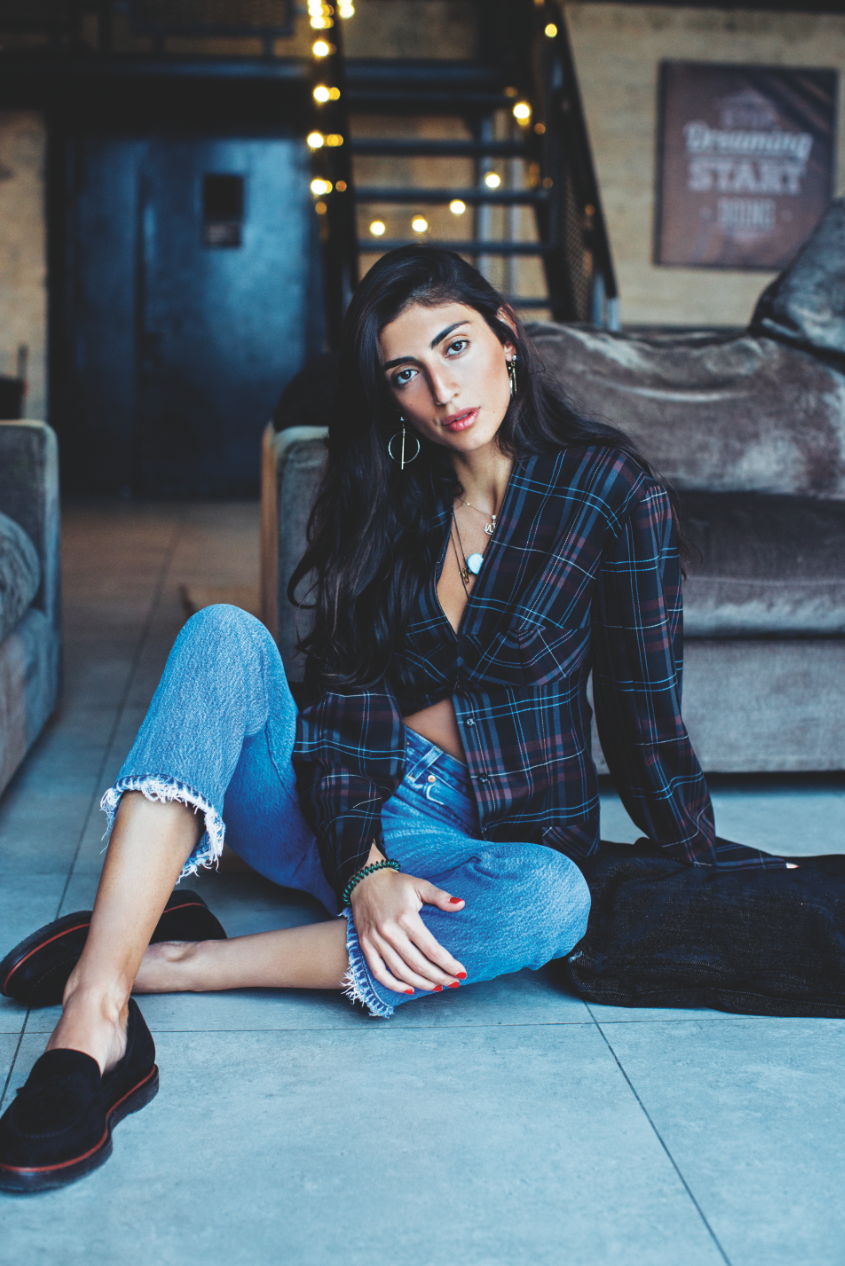 Tell us how you were met in London?
N.: It was the end of October - the eve of Halloween, moreover, it was generally a very busy month for Londoners. The location was chosen perfectly: in the Old Brompton Gallery we recreated the image of a fashion gallery – instead of paintings on the walls, clothes were hung. Our business partner in London, Darina Faizova, was responsible for the guests and, as a result, exceeded her plan by 200%. The event came to support us more than 90 people.
U.: It was equally nice to see old acquaintances, casual clients, well-known bloggers... In truth, we didn't spend much effort on advertising – we managed to collect the guests together. Sales also pleased us. This spring we are planning two more large-scale pop-ups, one of them is from March 21 to March 27 at 227 Kings Road. Our store will participate in the event along with more than twenty well-known brands in London. But, despite the success of the on-site shops, we still came to the conclusion that to maintain interest and improve results, we need our own showroom.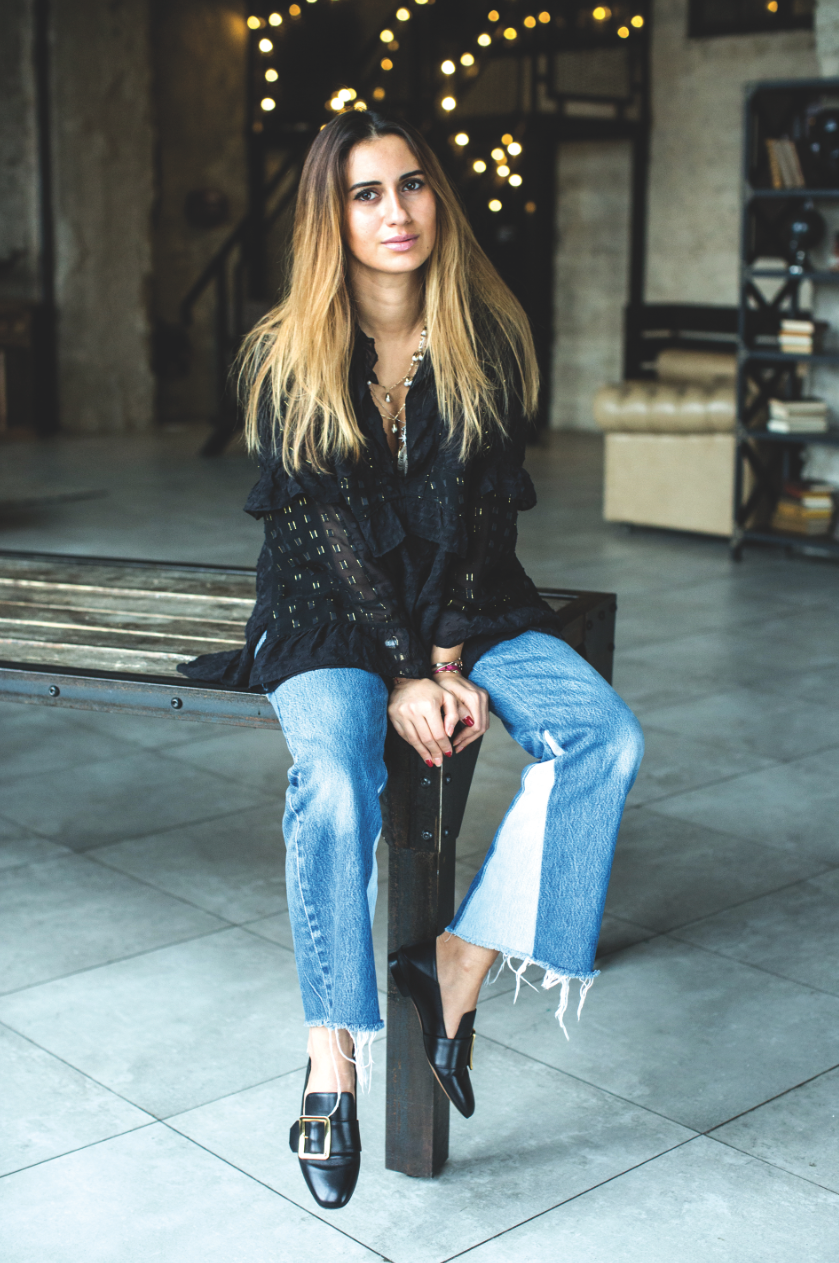 What clothes can you never find in your showroom?
U.: In our store there are clothes of various styles – from classic and casual to grunge and ethno, less often you can find something avant-garde. Fashion is very dynamic, so it is difficult for us as retailers to identify exceptions and name clothes that you definitely will never meet in our showroom.
What do you think of the current situation in the fashion business and the impact of marketing - the concept of see now buy now, for example?
N.: Fashion houses have long needed a global reorganization of the trading system, and see now buy now is a brilliant method that may turn the entire fashion industry upside down. However, only large players with their own production and distribution channels can afford such a pleasure. According to the online portal Business of Fashion, Tommy Hilfiger already plans to completely switch to an instant sales system.
U.: But it is important to mention the negative aspects: when they sell products immediately after the shows, the luxury turns into a mass market. Exclusivity disappears, six months of languid expectation of a desired thing kills with one click of the mouse.