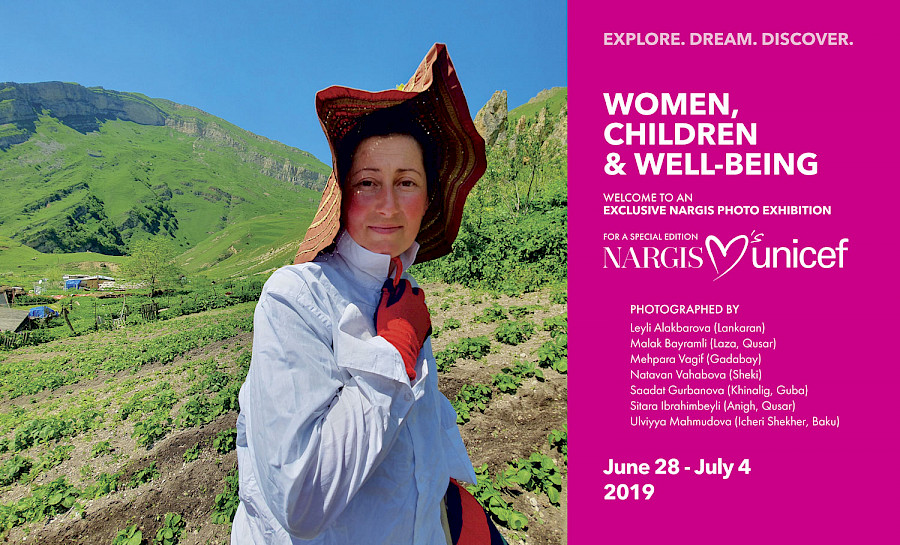 On June 27, a unique photo exhibition dedicated to Azerbaijani women will be opened in Baku, in the Museum of Modern Art.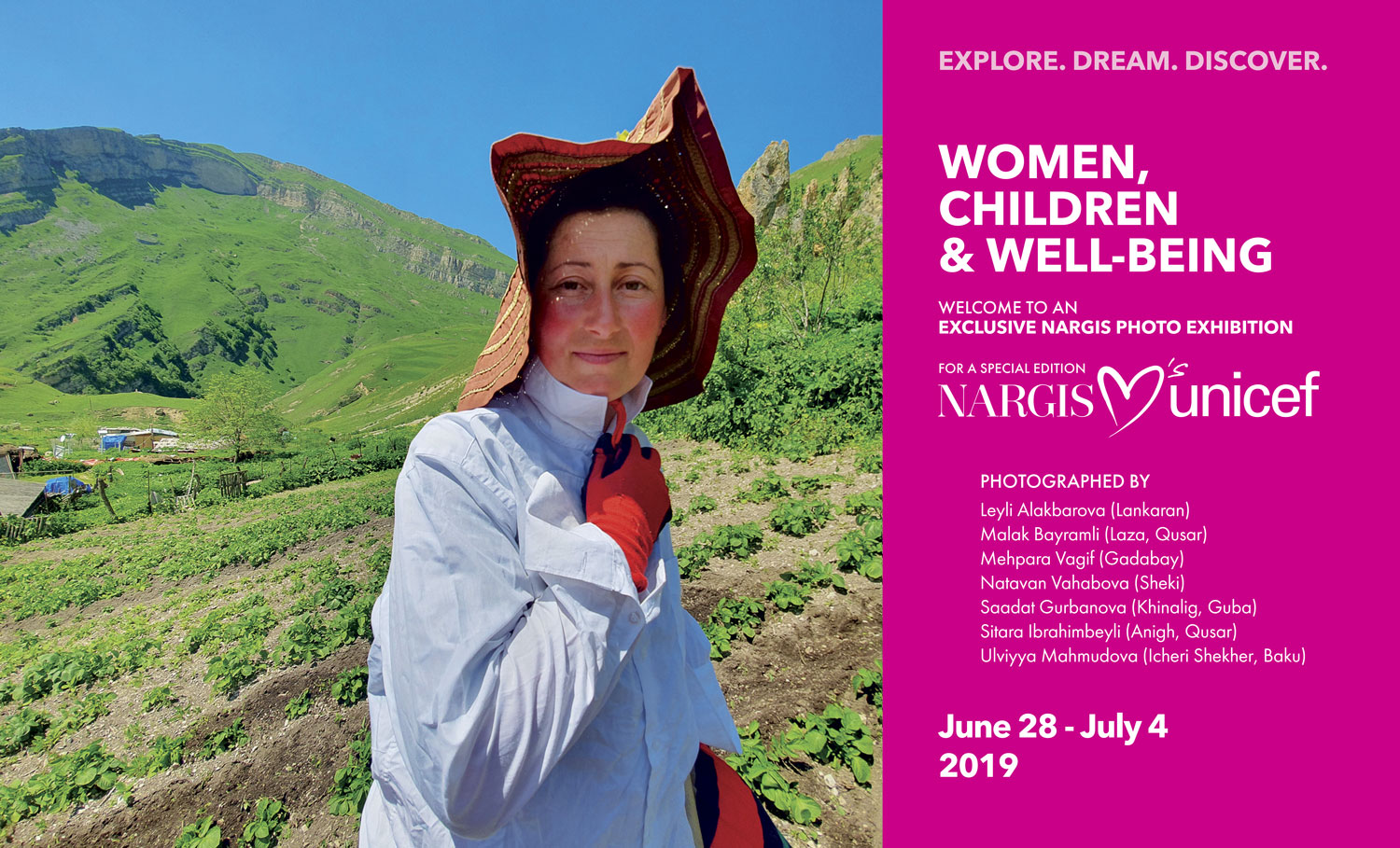 Within the framework of the social project implemented by Nargis magazine and foundation and sponsored by Samsung Electronics and Unilever, seven photographers, namely Leili Alekberova, Melek Bayramli, Mehpara Vagif, Natavan Vahabova, Saadat Gurbanova, Sitara Ibrahimbeyli and Ulviyya Mahmudova travelled to seven regions of Azerbaijan; from Baku to Lankaran, from Lahij to Guba in order to take photos reflecting the lifestyle of Azerbaijani women from different parts of Azerbaijan. The photographers used only Galaxy S10+ smartphones for taking photos.
Within the framework of the project, cooperation between Nargis Publishing House and UNO Children's Foundation, UNICEF continued. The June issue of Nargis magazine is dedicated to the activities of UNICEF in different countries of the world, and the cover of the magazine is decorated by the photo of Turkan Shoray, a famous actress and Goodwill Ambassador of UNICEF.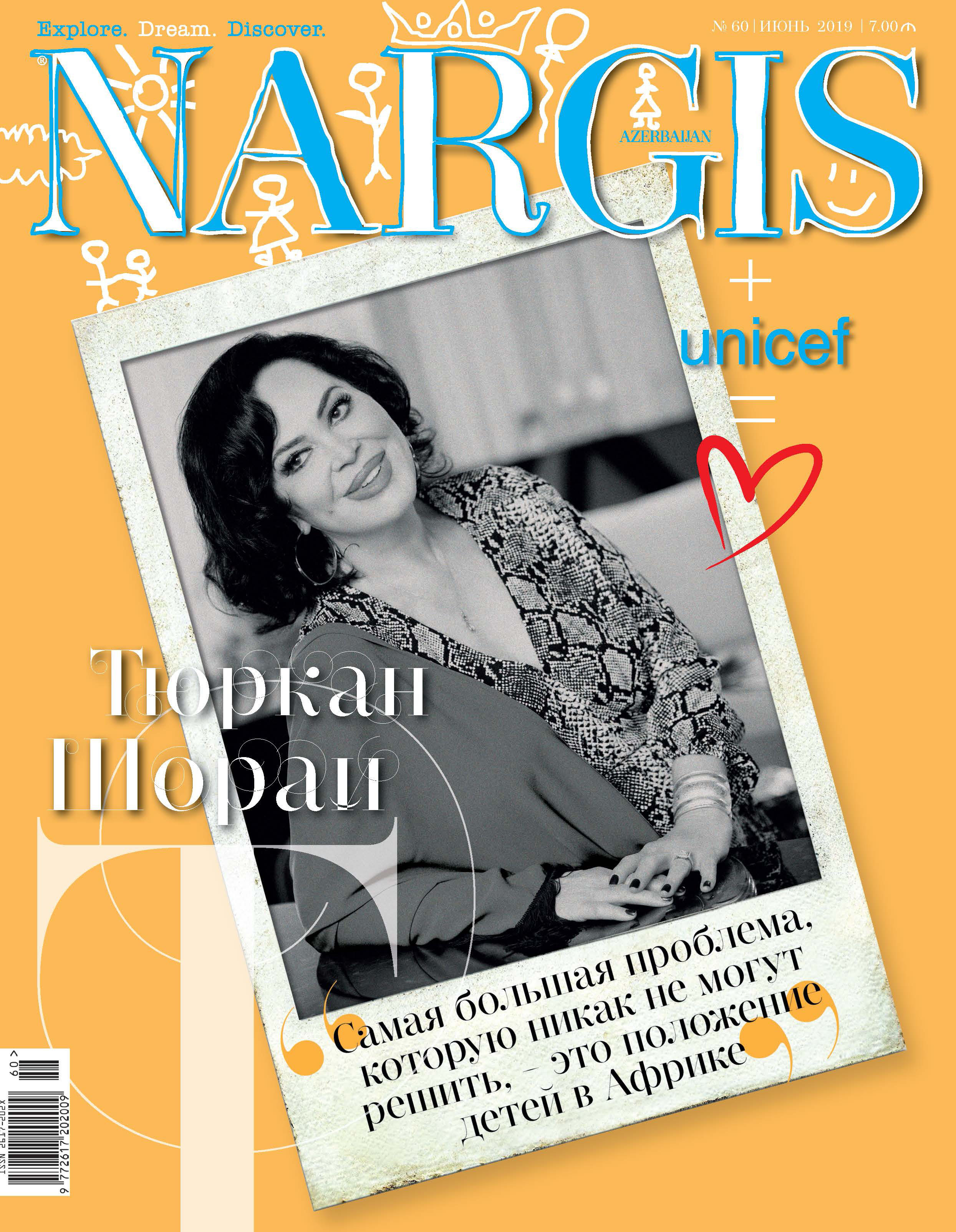 The initiator and inspirer of the project is the editor-in-chief of Nargis magazine, Ulviyya Mahmudova. The primary sponsor of the project, i.e., Samsung Electronics, presented Galaxy S10+ smartphones to all participants of the project.
In the shots, we see women from the eyes of women, young mothers living in the regions of Azerbaijan and surrounded by the stunning rich nature. The purpose of the project is to attract the attention of the public to the lifestyle of these women, to show evanescent moments of their everyday life, and also the fears and dreams of these women while they are weaving magic patterns of carpets or rocking a cradle on quiet, starlit nights. Financial support for the photo tours was provided by Unilever.
Although the photos were taken digitally, all 35 photos exist in a single copy, as they were printed and then deleted from the telephones. Individuals may get an exclusive photo from this collection at the exhibition organized in the Museum of Modern Art, which will be opened on June 27 and closed on July 4. The price of one photo is 2000 manat. Collected funds will be given to Nargis Charity Foundation for treatment of children.
Opening of the exhibition – June 27 at 19:00. Admission to the opening ceremony – only by invitation.
On remaining days there is free admission.