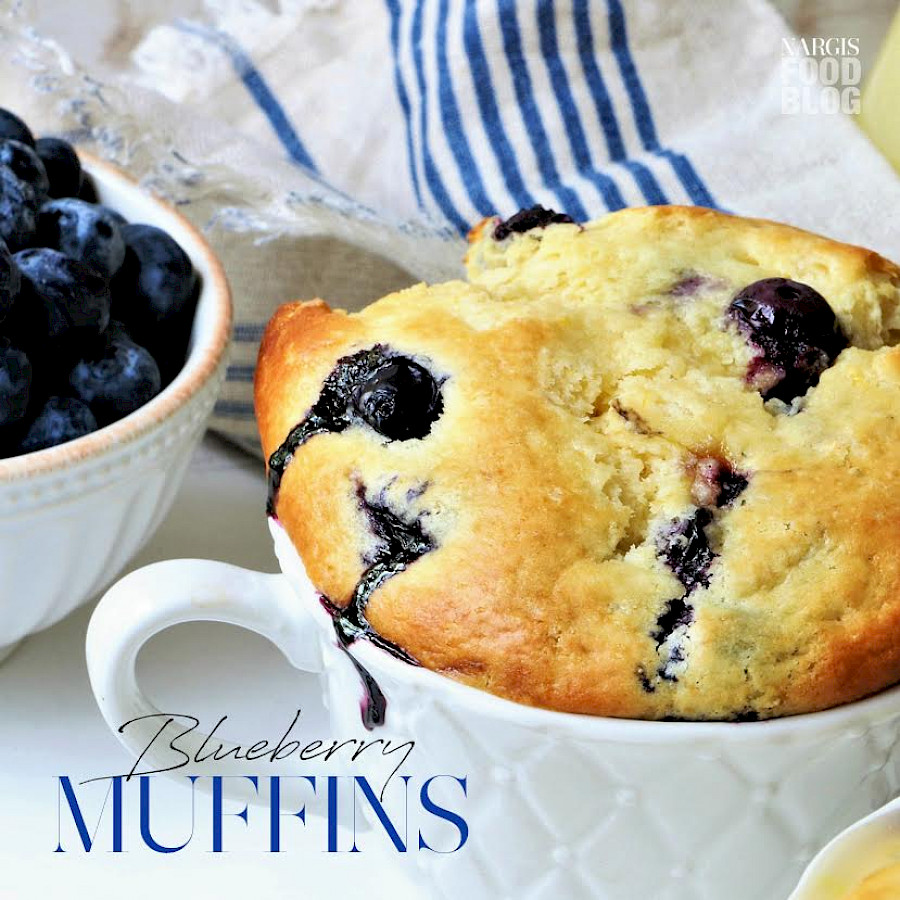 If I am desperate for something, like in spring or summer, but there is lack of berries, then how do I act? I bake muffins with bog whortleberry. Certainly, an ideal solution is to get fresh berries, but if it isn't at hand and then don't get so upset. There are frozen ones, which are picked and canned on the peak of their maturity.
Number of receipts for cooking of muffins is endless, however, varieties are even more. As a chocolate lover, I would never refuse from such pleasure. As yet, muffins with bog whortleberry are quite different story. I associate all my brightest and most tender sentiments with it. What about the color? It is really pretty hot and tempting view, when bog whortleberry starts caramelizing under temperature effect and painting whole mass into restful violet color.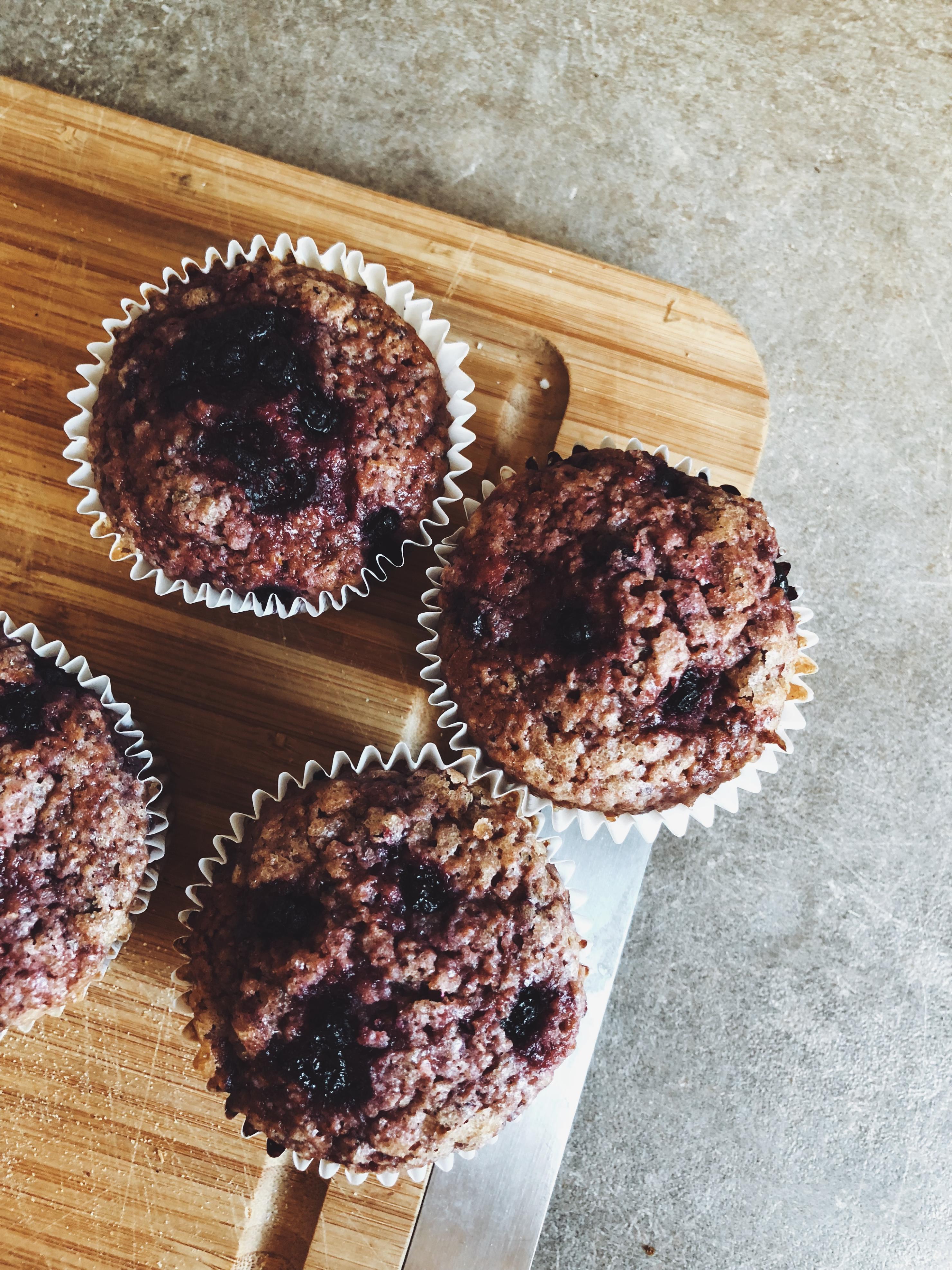 The following is required for muffins:
320 gr.flour
200 g.  granulated sugar
 2  1/2 teaspoons of baking powder
2 teaspoons of salt
0.5 teaspoons of a nutmeg
2 glasses of bog whortleberries (more than half is to be added to dough and balance is to be spread above it)
2 big eggs + 2 beaten up yolks
150-200 ml of white yoghurt (1 1/2 glass)
100 gr. of butter (drawn)
1 teaspoon of lemon zest
2 teaspoons of a lemon juice
2 teaspoons of vanilla extract
2 teaspoons of brown or white sugar.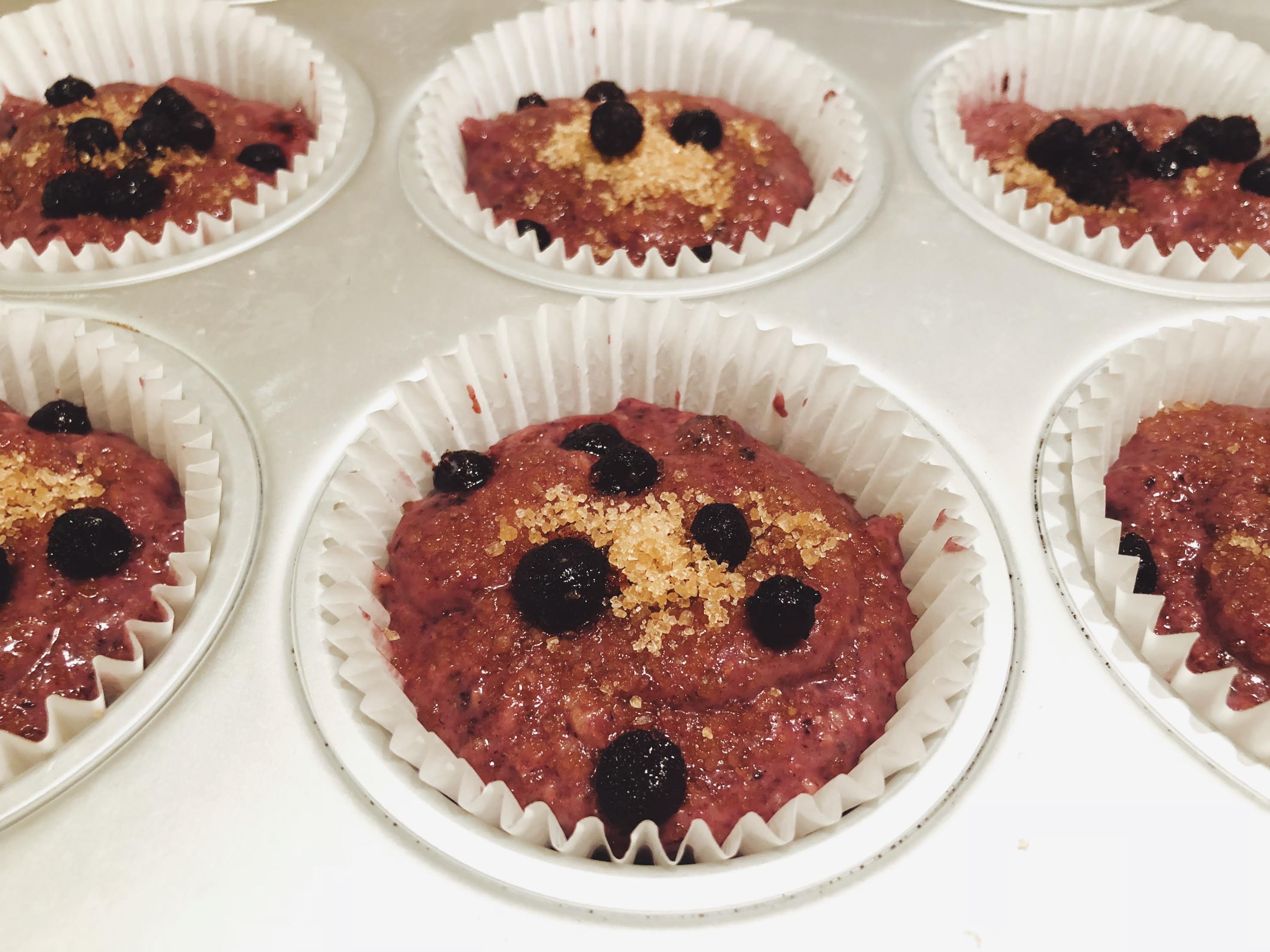 Baking oven is switched on with fixing at 220*C.
Paper cases for muffins are placed in  special pans.
Flour, sugar, salt, baking powder, nutmeg is mixed in bowl. Bog whortleberries are added and mixed.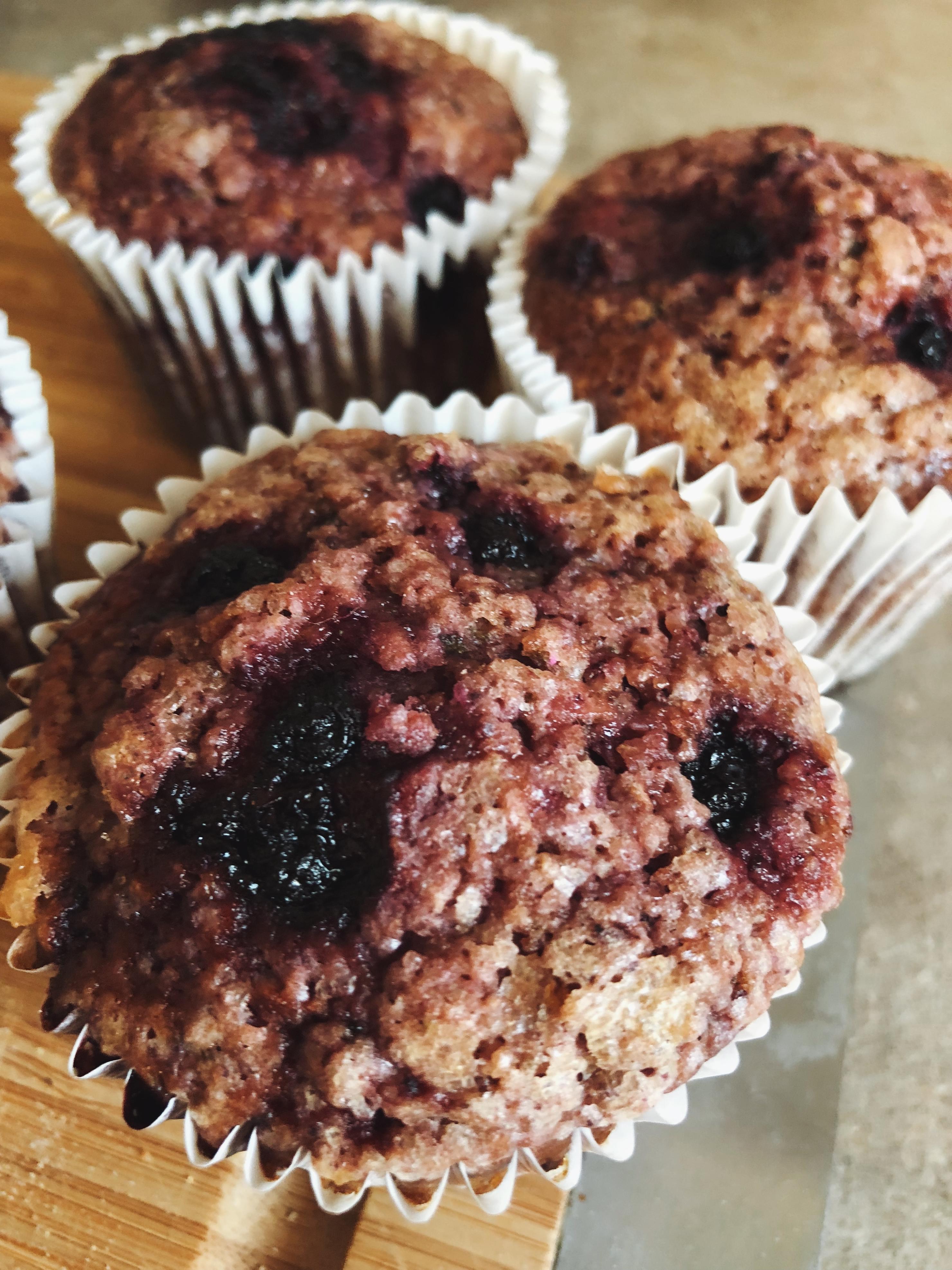 Beat up all wet components: yoghurt, eggs, oil, lemon zest, lemon juice and vanilla extract for 30 seconds in dough dish or hand mixer (it is also possible to use wooden spoon).
Add carefully dry components and egg mass.
Spread dough on cases, add few blueberries on each muffin and pour sugar. Bake for 25-30 minutes.
Bon Appetit!
Text and photo: Hajar Aliyeva