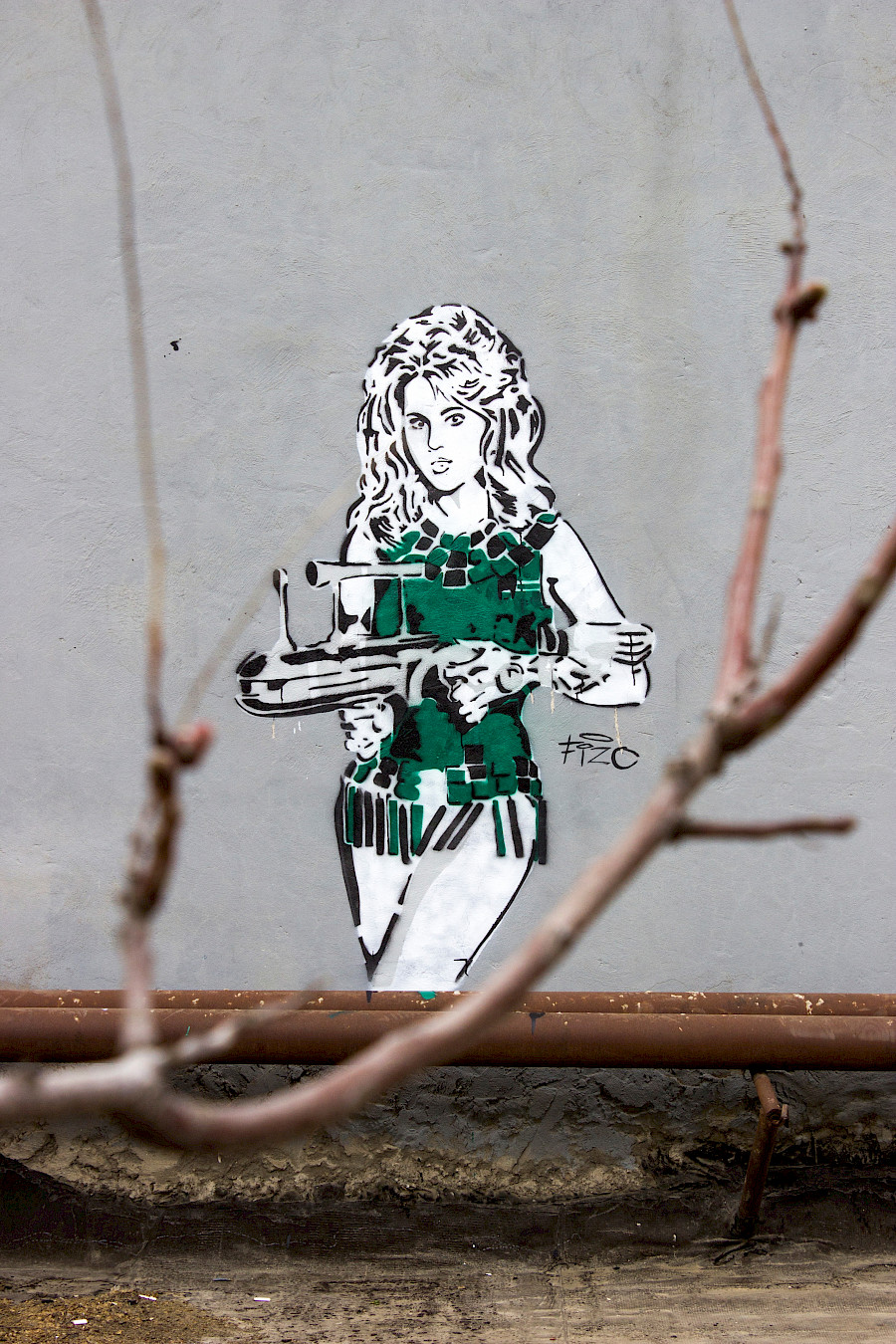 Painting on the walls is one of the most accessible creative ways to bring art from galleries to the streets and thereby make the world brighter and kinder. It is truly some kind of non-spatial, by the way, still not so popular art in Azerbaijan, and Fizuli Aliyev would like to occupy his niche in it - to become one of those who will open street art to the Baku spectators. Fizuli was born and grew up in Baku, but when he reached adulthood he moved to St. Petersburg. In private (as he says, "illegally") he became a graphic designer, in 2016 did his first serious work on the street.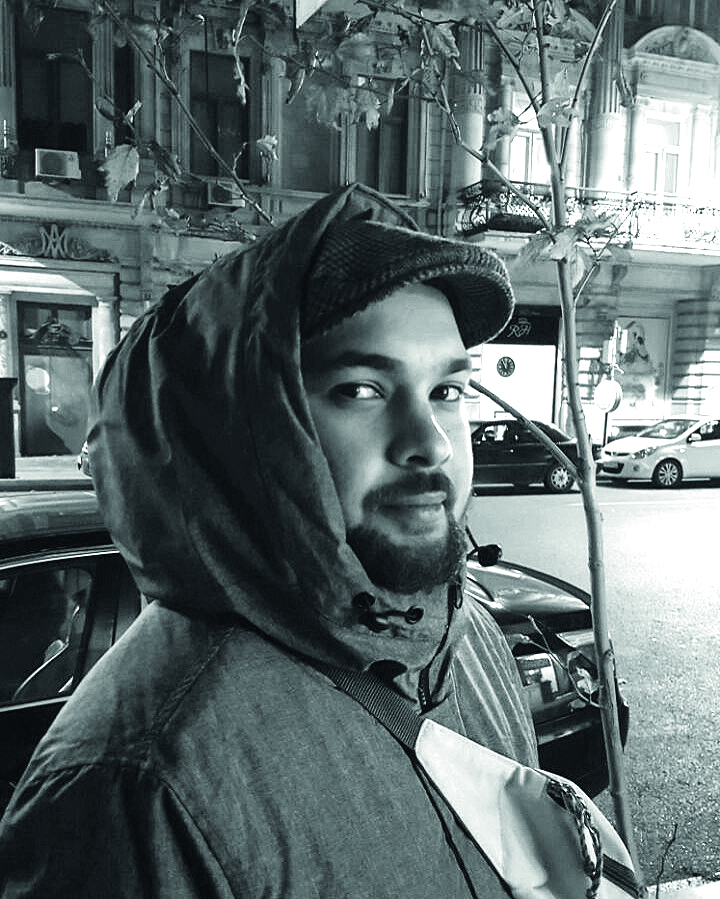 Especially for Nargis, street artist Fizuli Aliyev revived the brightest images of the cinema classics, decorating the walls of our city with them. Now the Z generation in the literal sense can take a Selfie with the stars.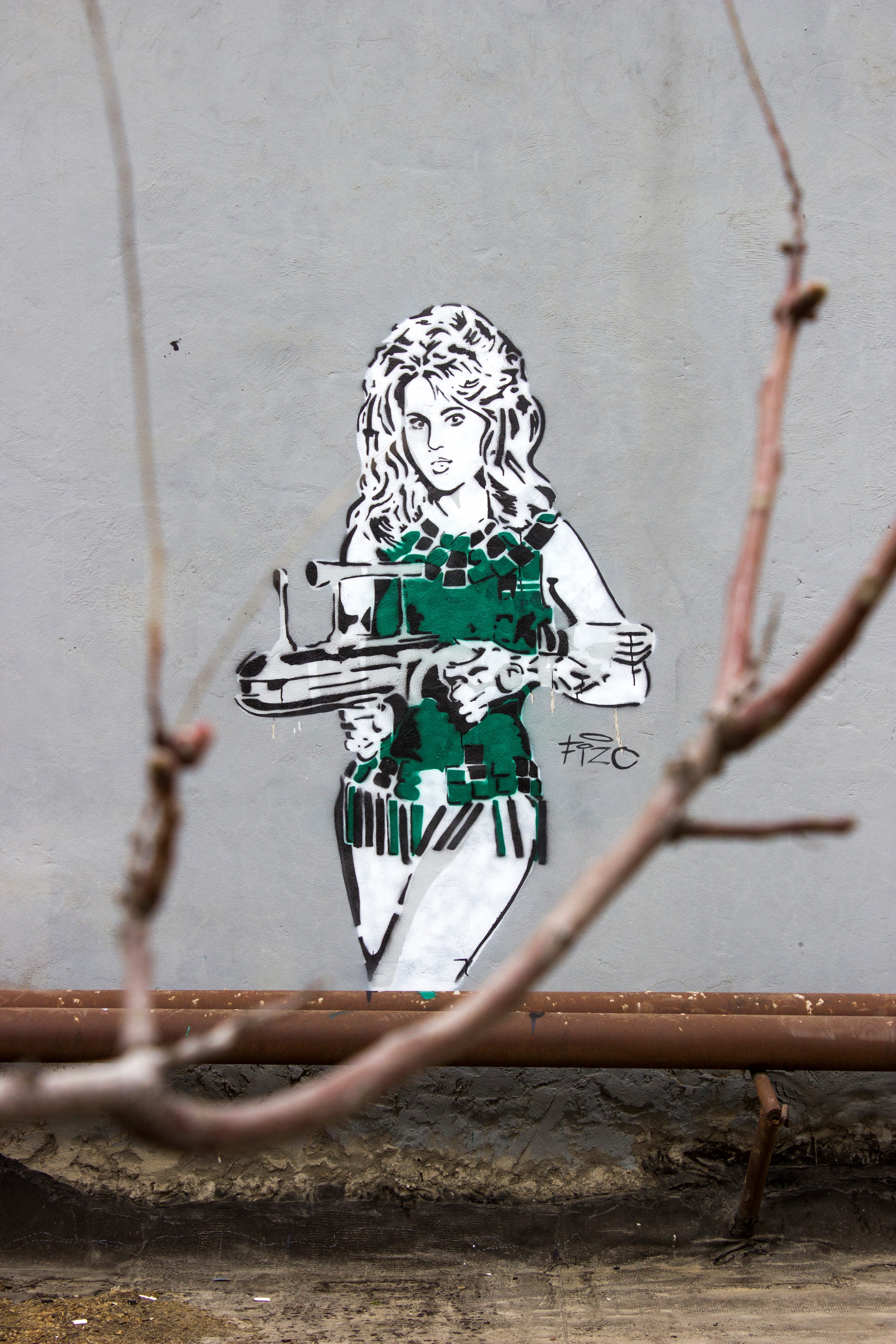 Barbarella: If there's anything I can do, tell me.
- Mark Hand: You could ... make love to me.
- "Make love," you said?
- Yes.
- What do you have in mind? You do not know my psychocardiogram! On Earth, people do not make love if their psychocardiograms do not match.
"BARBARELLA", 1968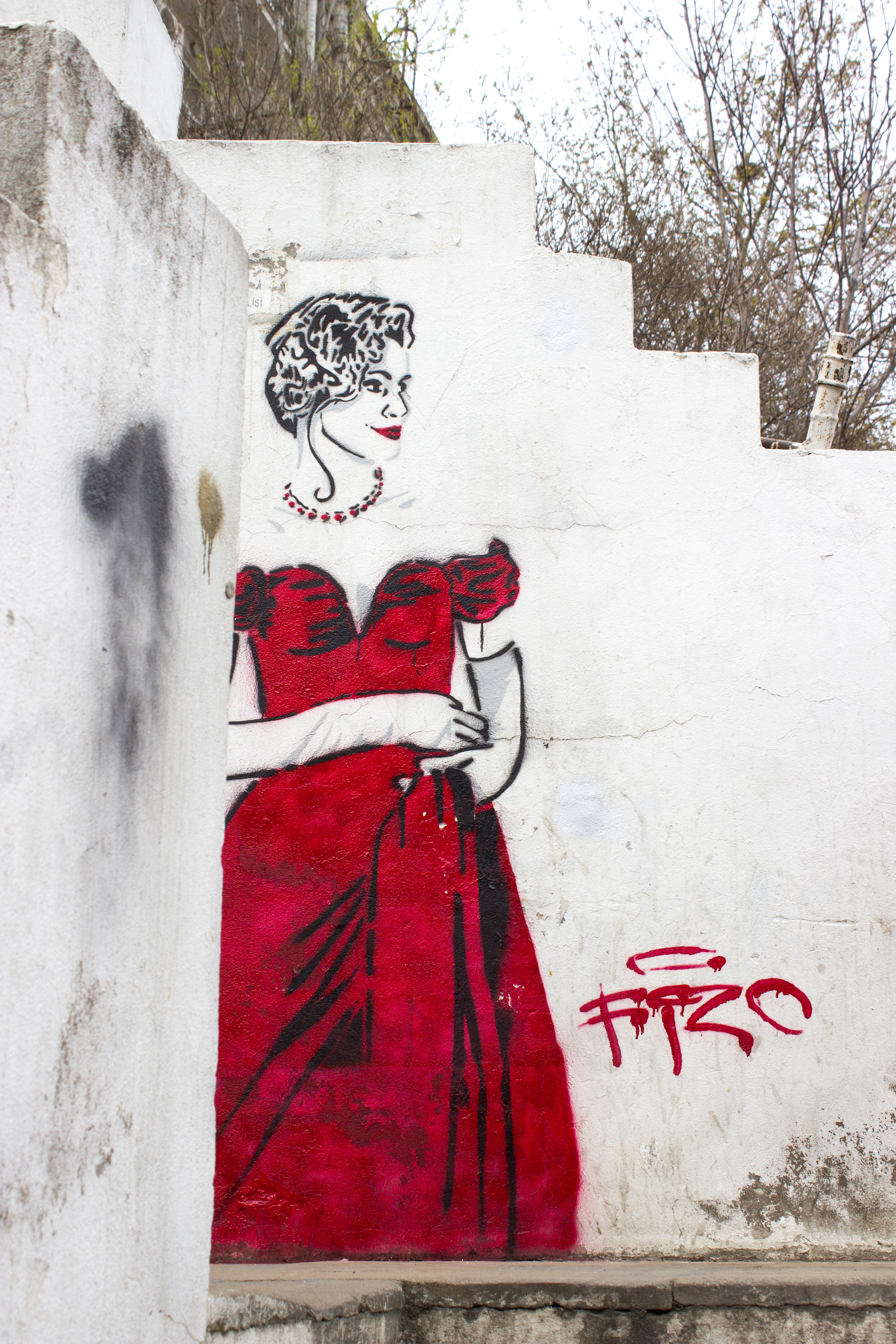 - You are late!
- You look gorgeous!
- You are forgiven.
«Pretty Woman», 1990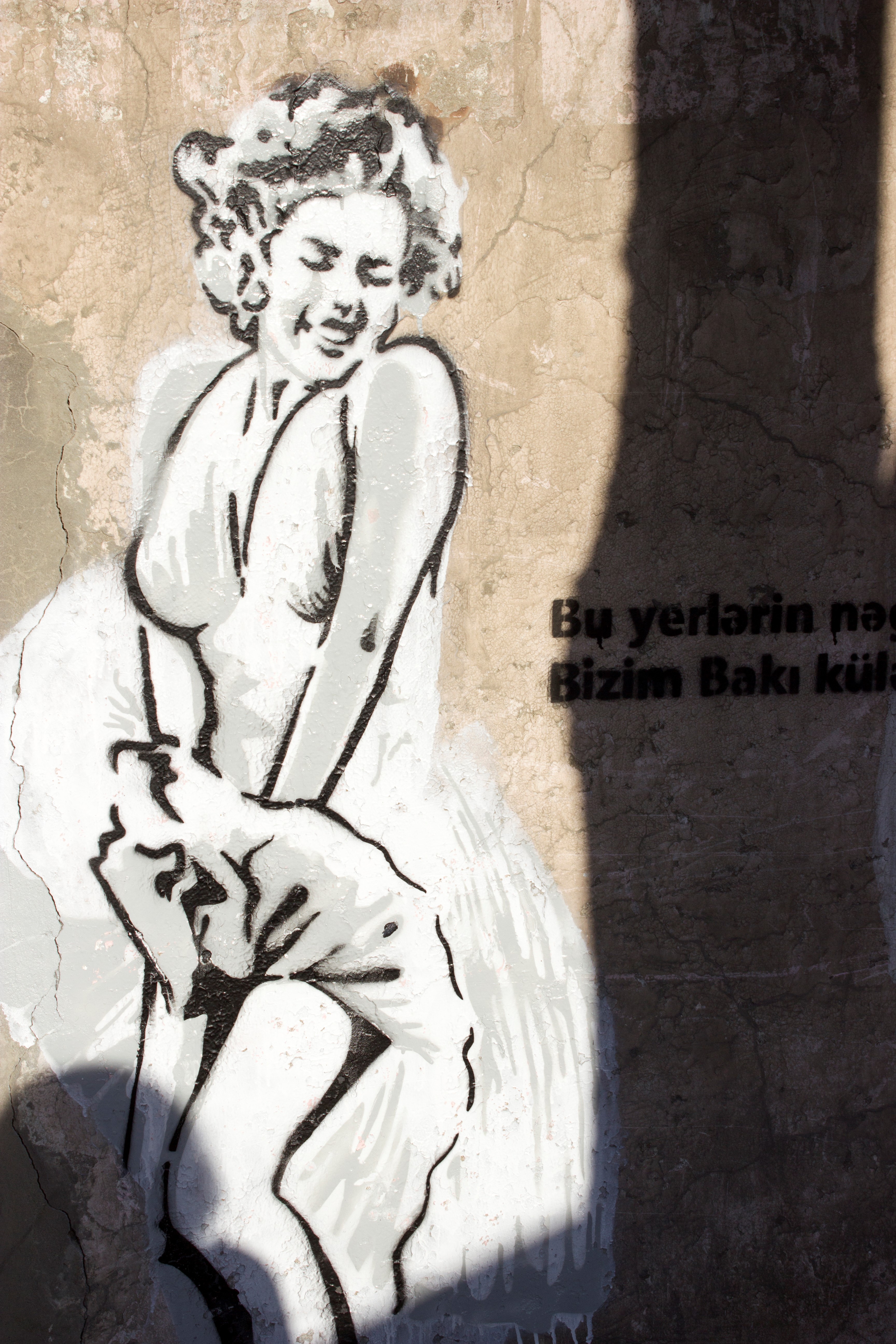 - In this heat, you know what am I doing?
I'm holding my lingerie in the fridge!
"The Seven Year Itch", 1955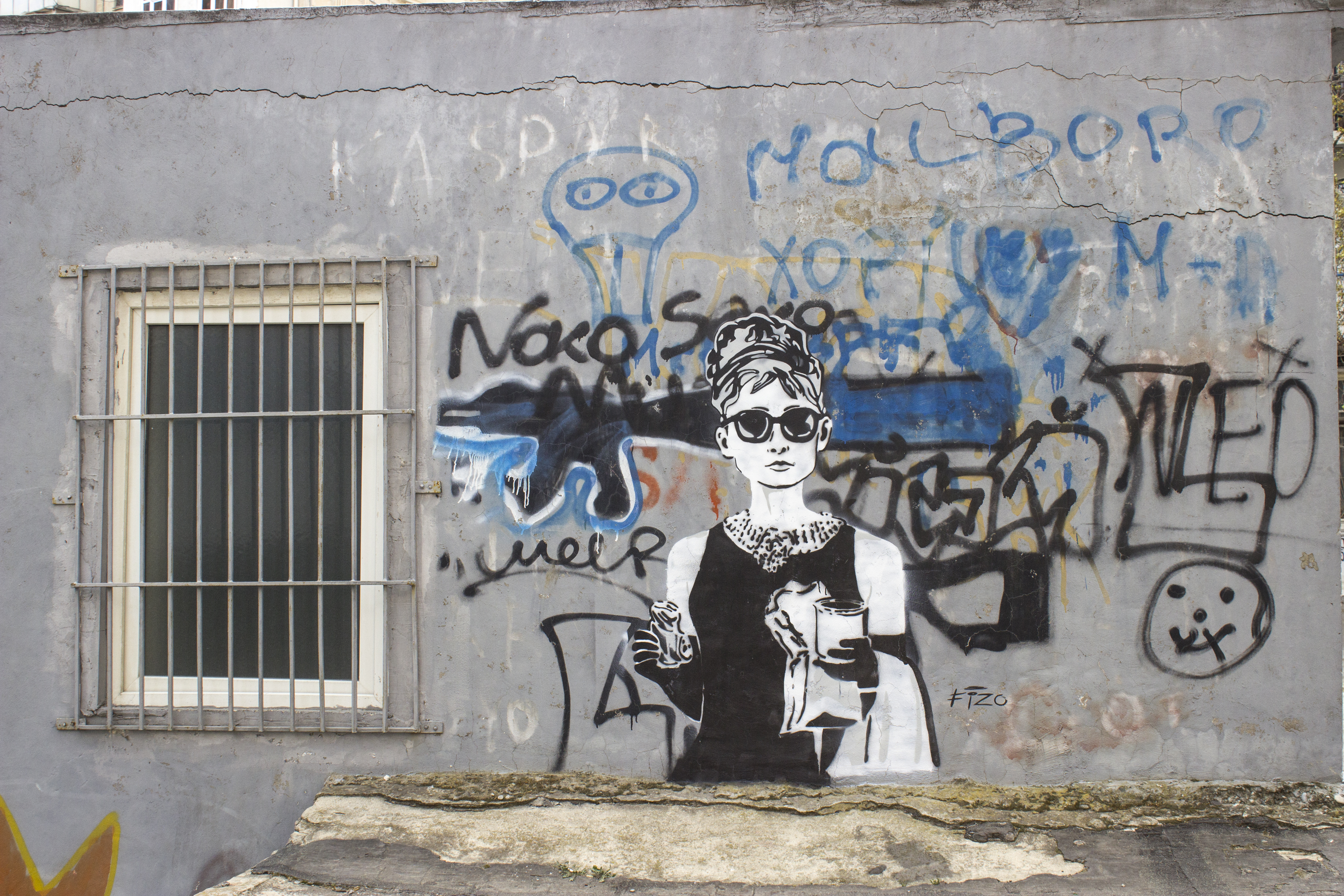 My old cat, old lazy, lazy cat without a name. I have no right to give him a name, we do not belong to one another. We just met once. In this world nothing belongs to us. It's just that sometimes we find each other and things.
"BREAKFAST AT TIFFANY'S", 1961
You can take pictures with these movie stars on Prospect Inshaatchilar, 30 and on Nariman Narimanov Avenue, 4