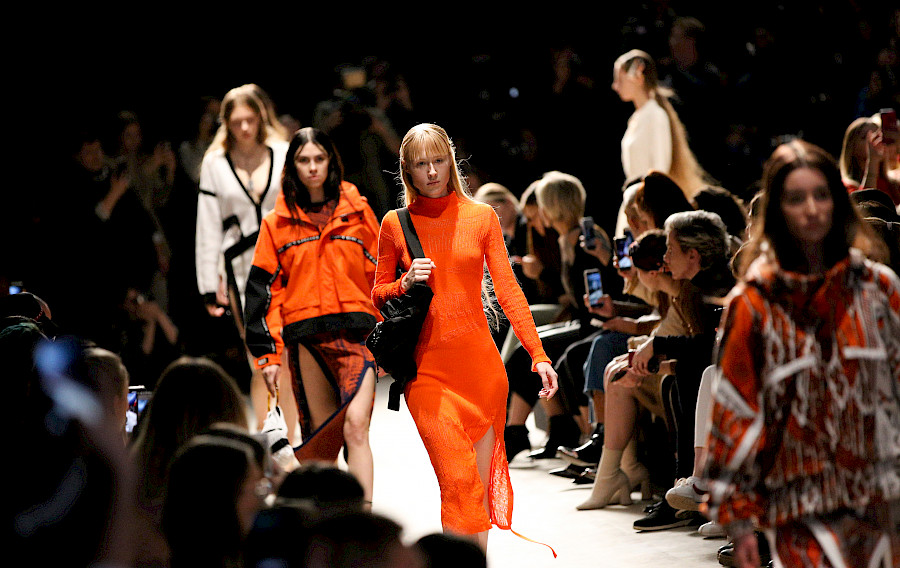 117 designers, 61 shows, 10 presentations, more than 60,000 guests, over 1,000 local and foreign journalists and 60 hours of live streaming. These were the statistics Mercedes-Benz Fashion Week Russia which ended a couple of days ago.
The Fashion Week presented collections of both local and over 15 foreign designers. There were public talks and presentations with the participation of international speakers, including photographers, bloggers and fashion experts; All Week the pop-up show room was working, and within the different projects there a global subject of sustainable fashion was sounding.
Among the lectures pretty pleasing were the performances of Azerbaijani Aysel Trudel – member o BoF-500, the founder of concept store and marketing platform AIZEL, also the representative of Pitti Immagine, as well as Lucien Pagès, founder of PR-agency Lucien Pagès Communication.
Moscow once again highlights its status as a cultural and fashion capital, and Fashion Week continues to surprise foreign and local guests with unbelievable projects, including brand collaborations with the State Tretyakov Gallery, the Museum of Moscow (Futurum Moscow project) and so on.
Having watched dozens of shows, I would like to mark seven most remembered shows of the 39th season of Moscow Fashion Week.
Roma Uvarov Design
The new collection by Roma Uvarov Design is called "Time of the gypsies". This can be followed in each look: flowers on prints and details, giant earrings, ruffles, tarot cards and accessories with coins and chains. Light transparent fabrics and oversized silhouettes emphasize the free spirit of the Gypsies. Color spectrum – all shades of red: scarlet, burgundy, ruby.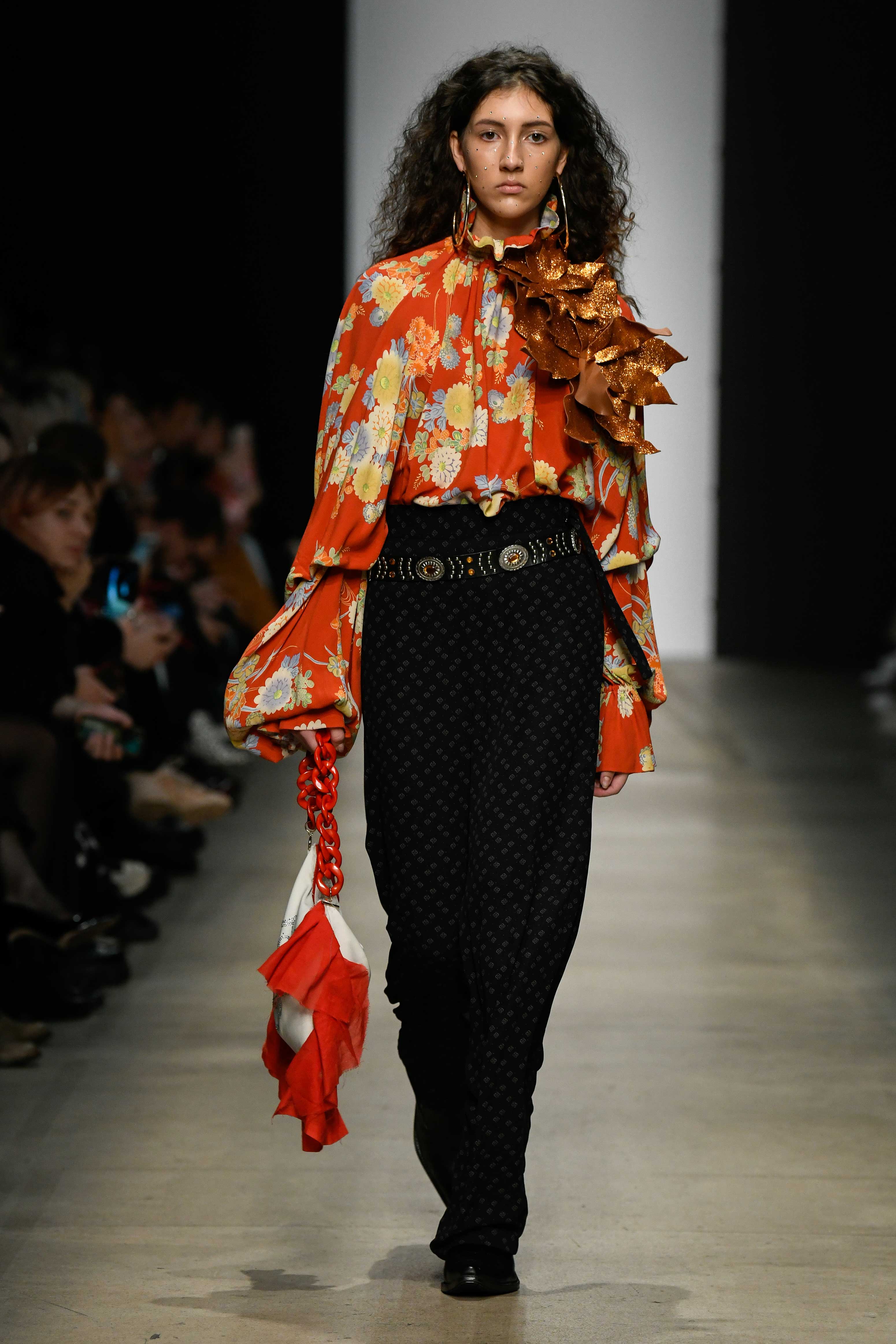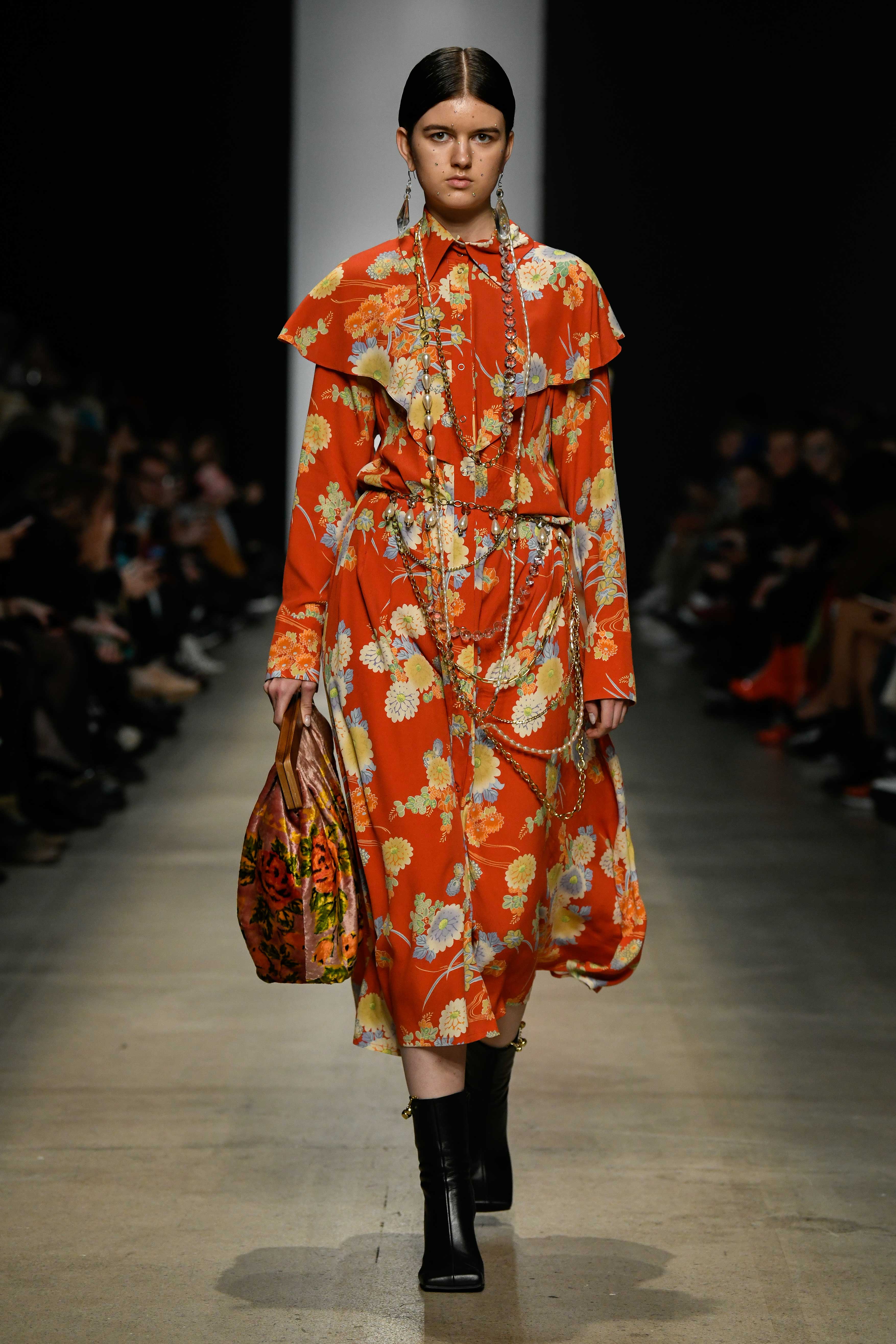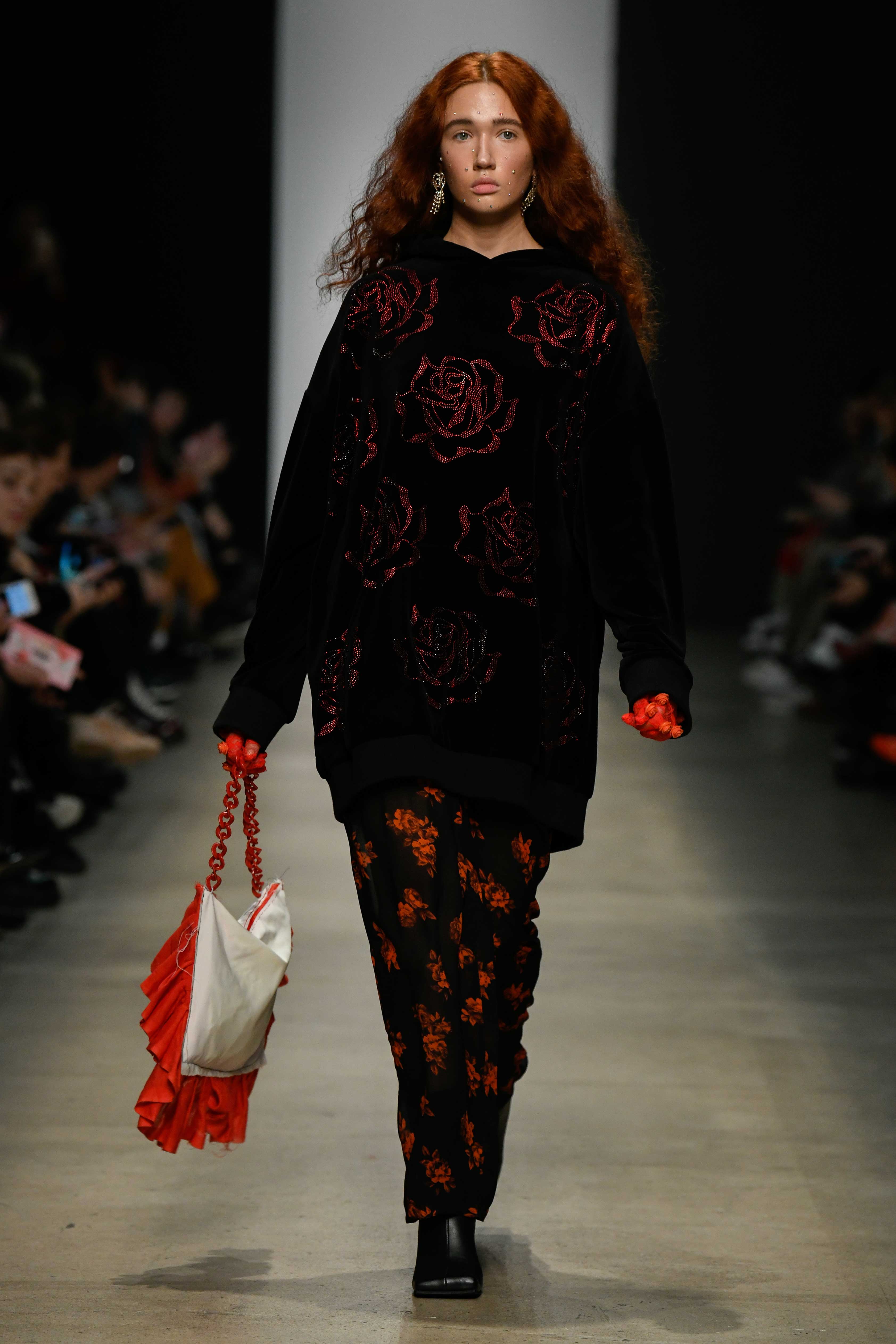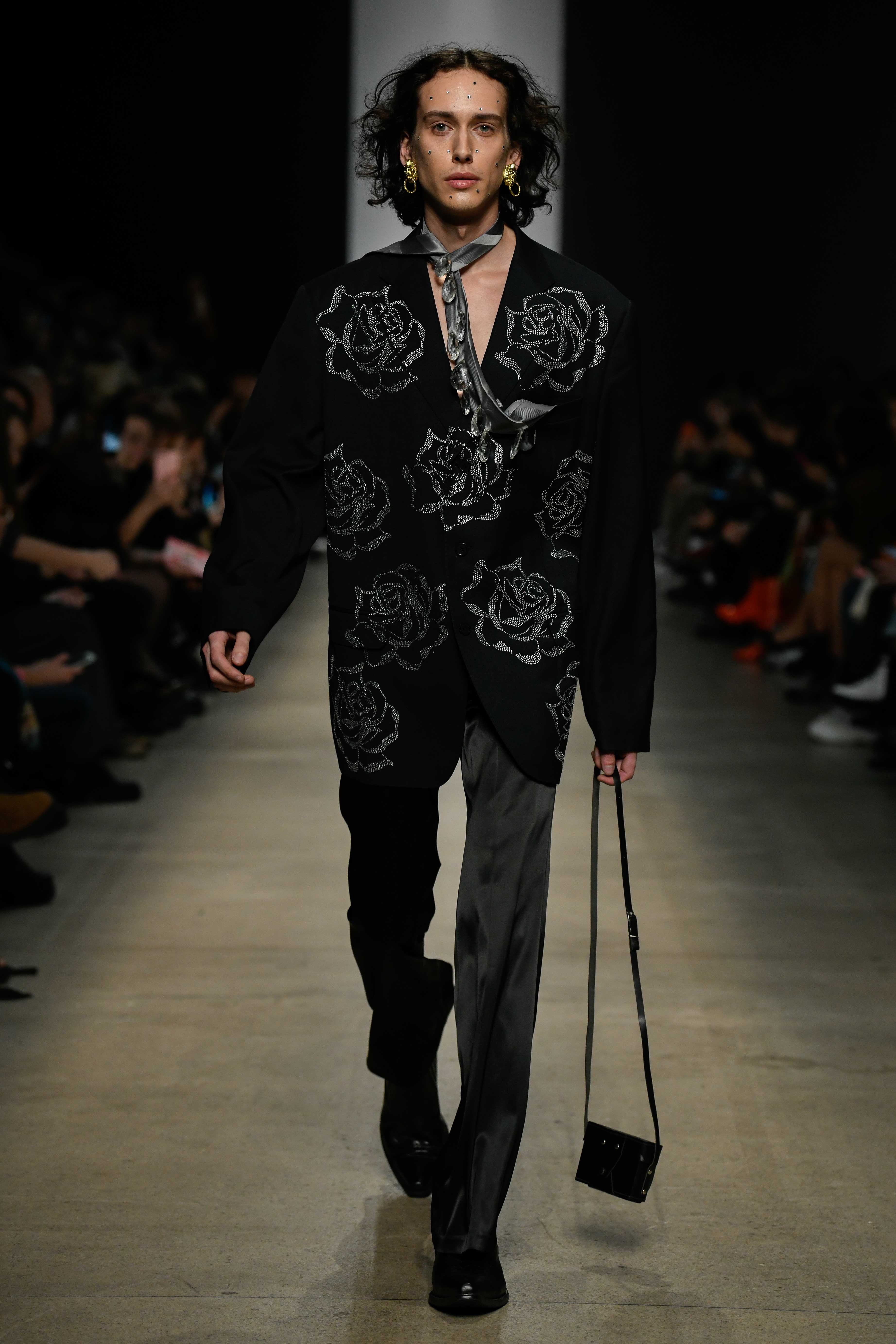 BÁKHTIN
At the show of BÁKHTIN brand models with messy hair were walking to the alternative rock music and demonstrated suits with double-breasted jackets, leather capes, coats, jumpsuits and one shoulder dresses. There was a lot of leather and prints here – the most striking, perhaps, was the cover of Cool magazine. The key colors of the collection are black and red.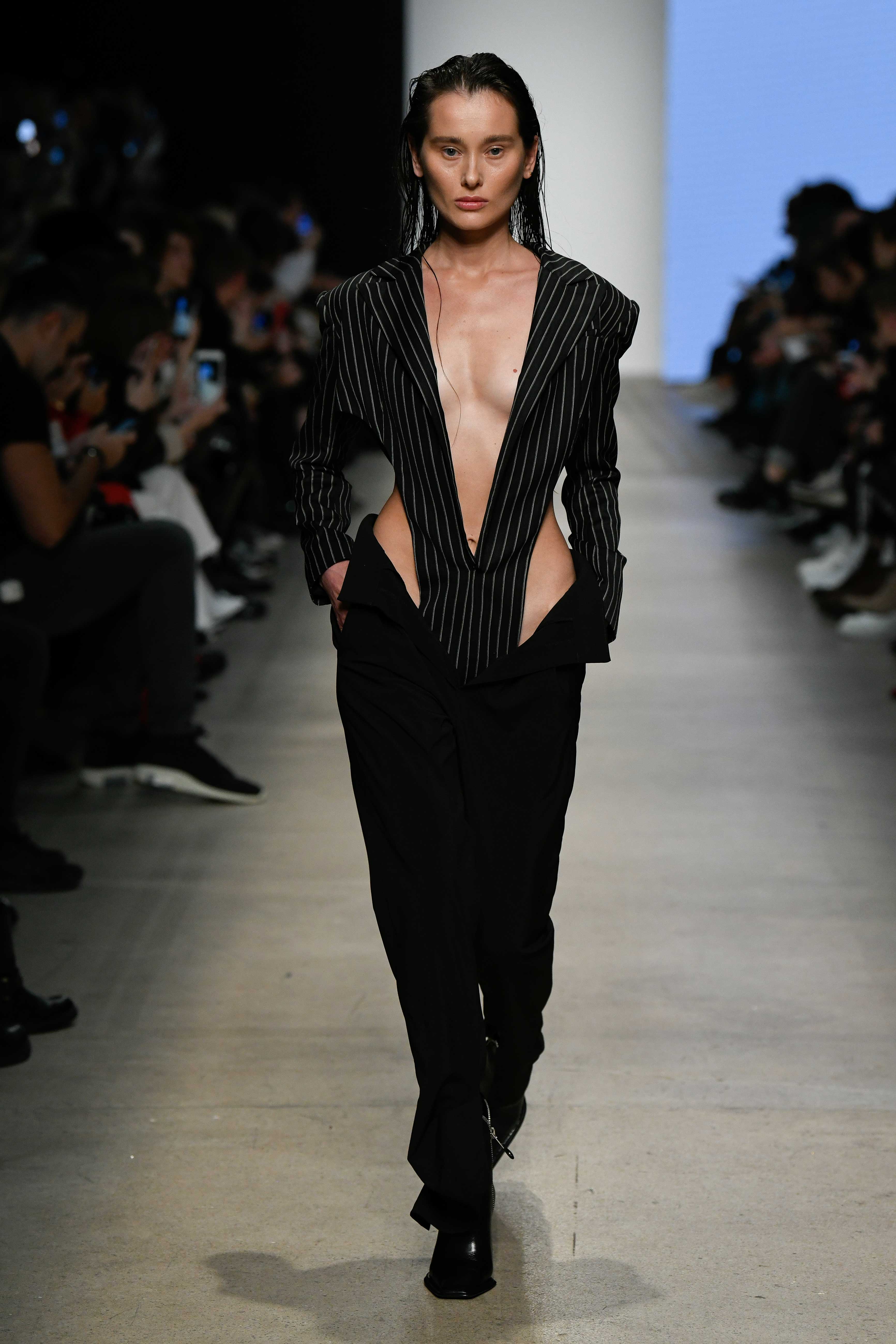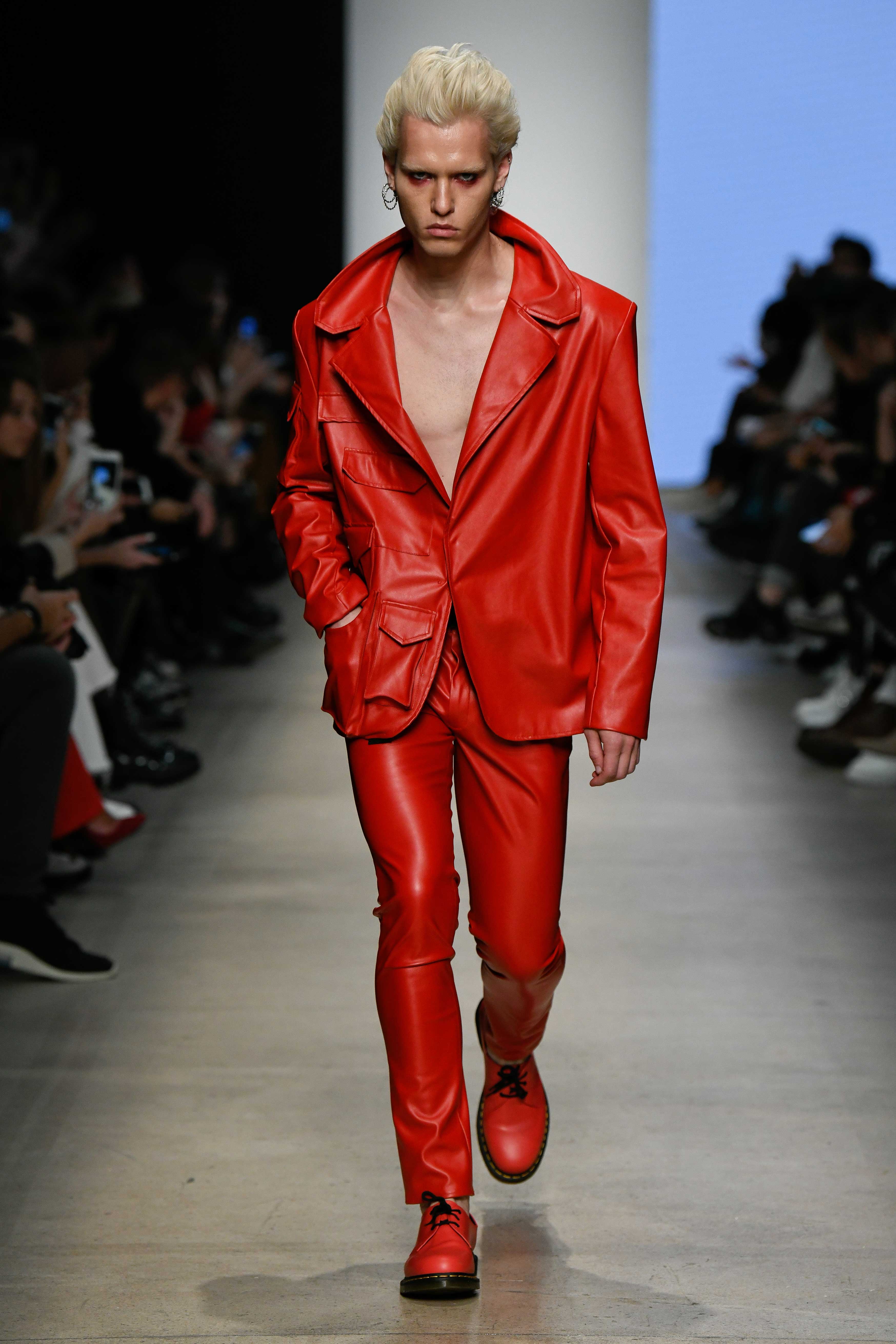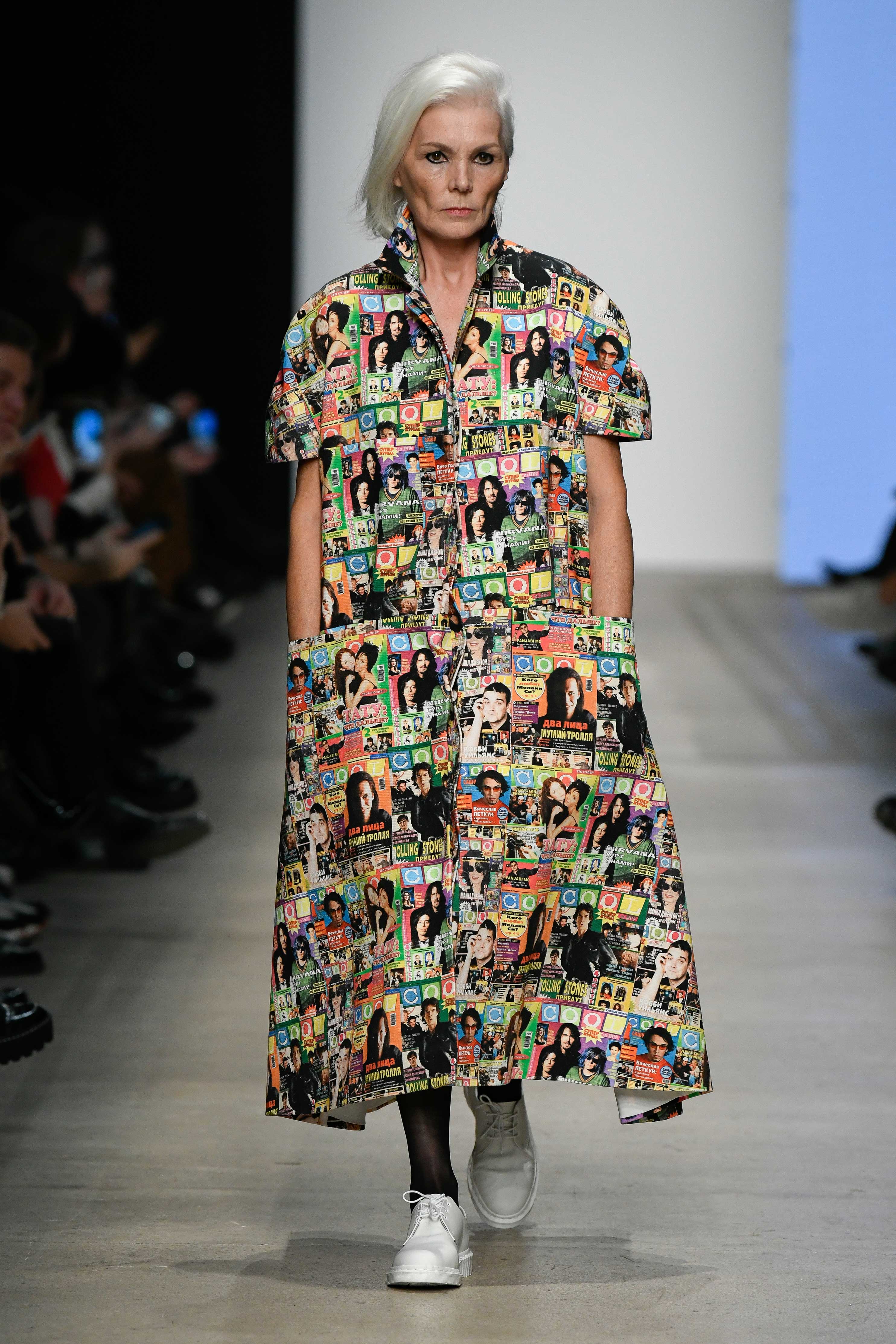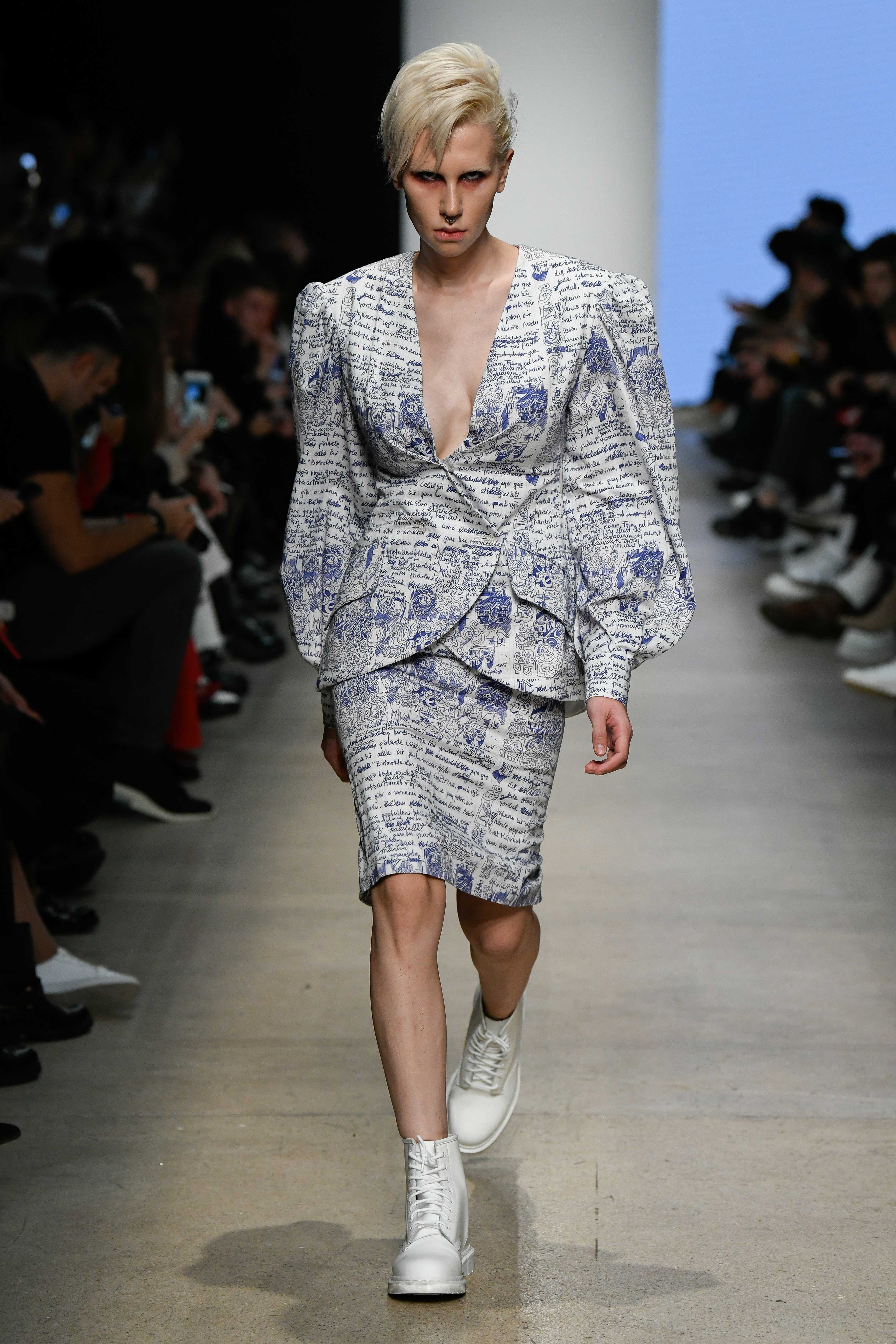 INNOMINATE
The brand of men's clothing Innominate within this Fashion Week for the first time presented women looks – rethought classic wardrobe items for both sexes, concise and very well-done. Masculinity of wide trousers and voluminous jackets is balanced by pastel tones. Interesting looks got wide cuffs on trousers and shorts, as well as felt panama hats and caps.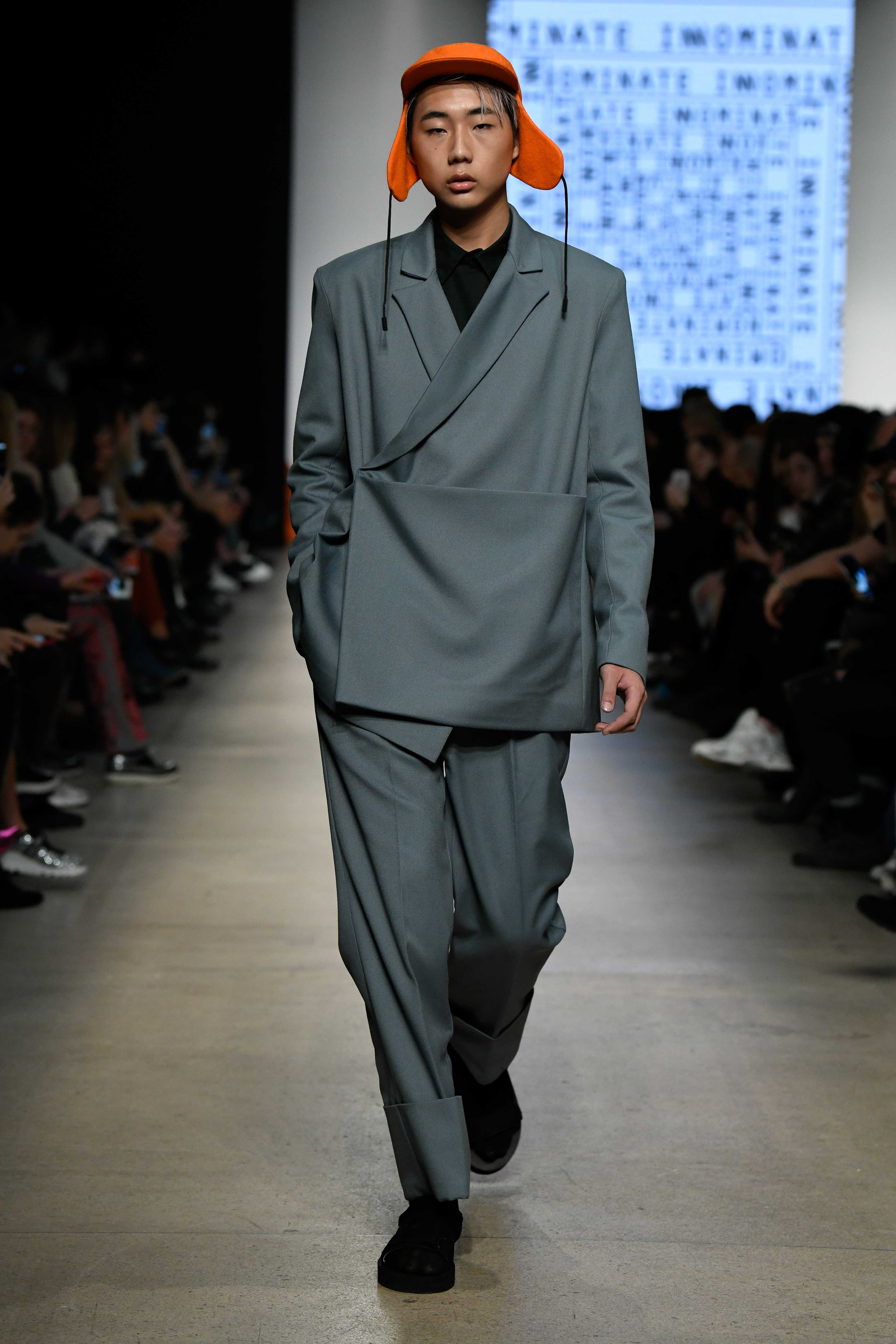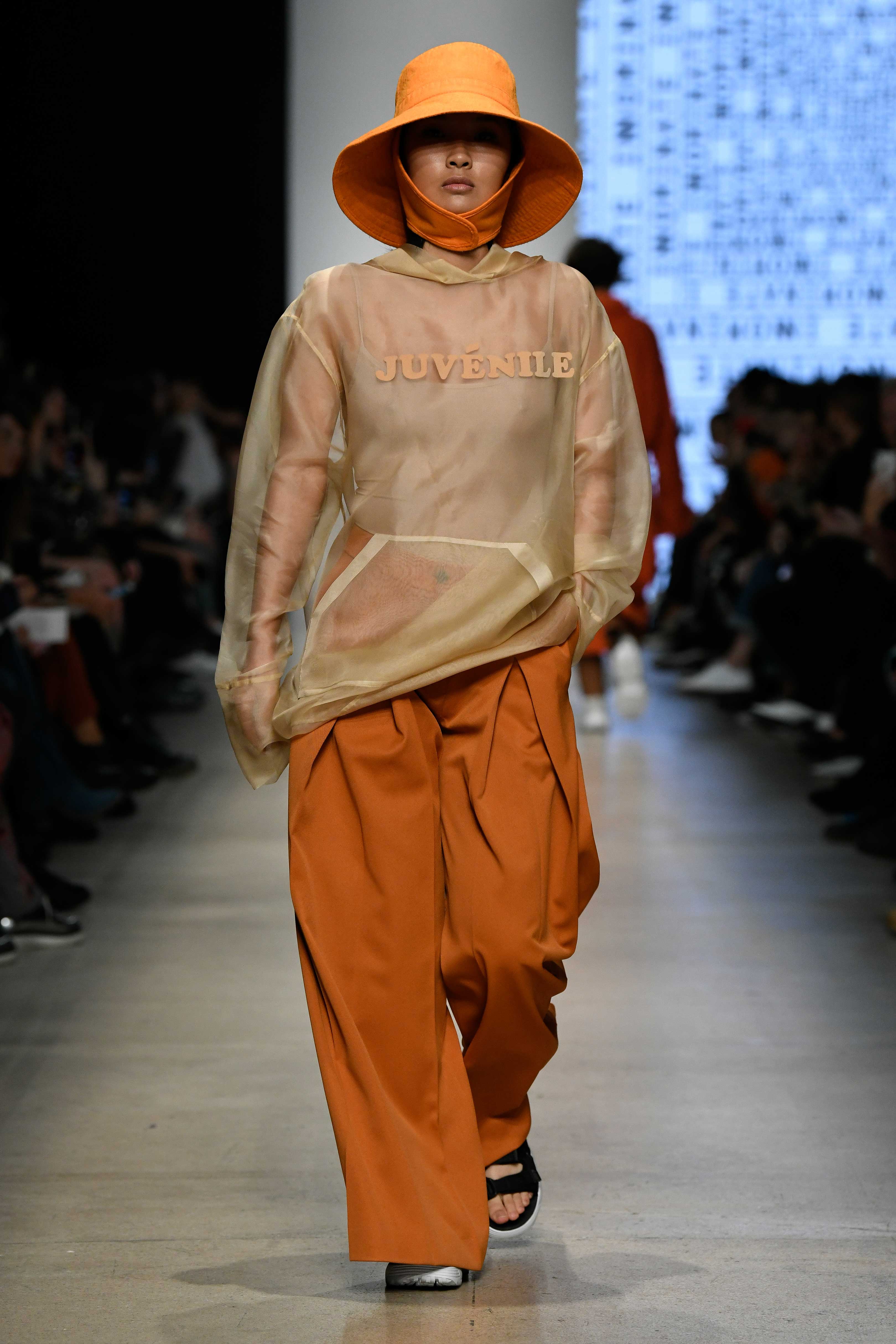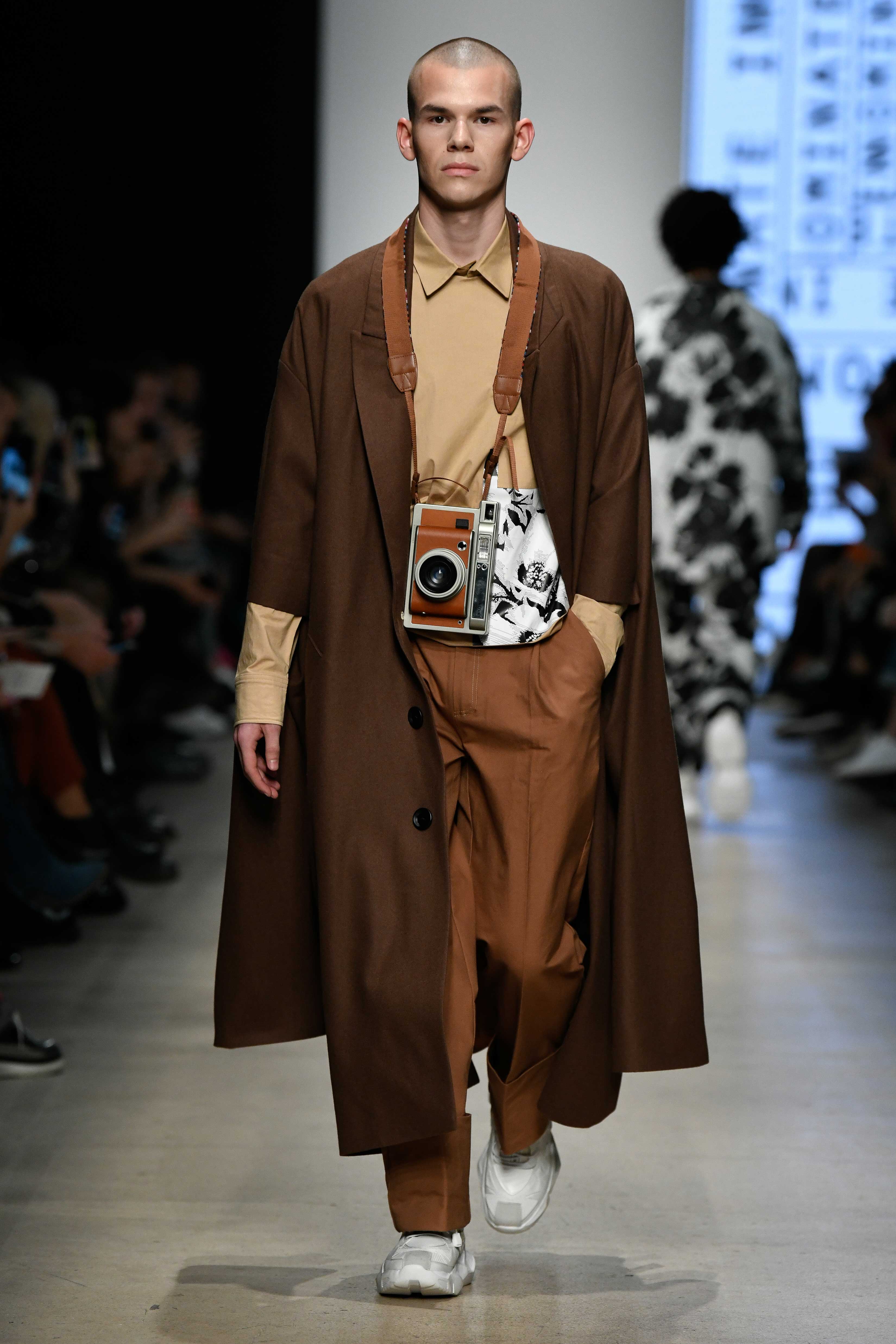 EXPATS COLLECTIVE
The main colors of the collection of the Russian-American brand were white, red, khaki and black. On the podium came out the models in casual and demi-couture dresses with gowns and trains, twists on army and work uniforms. The collection was finished by specific buttons, orders and chest badges.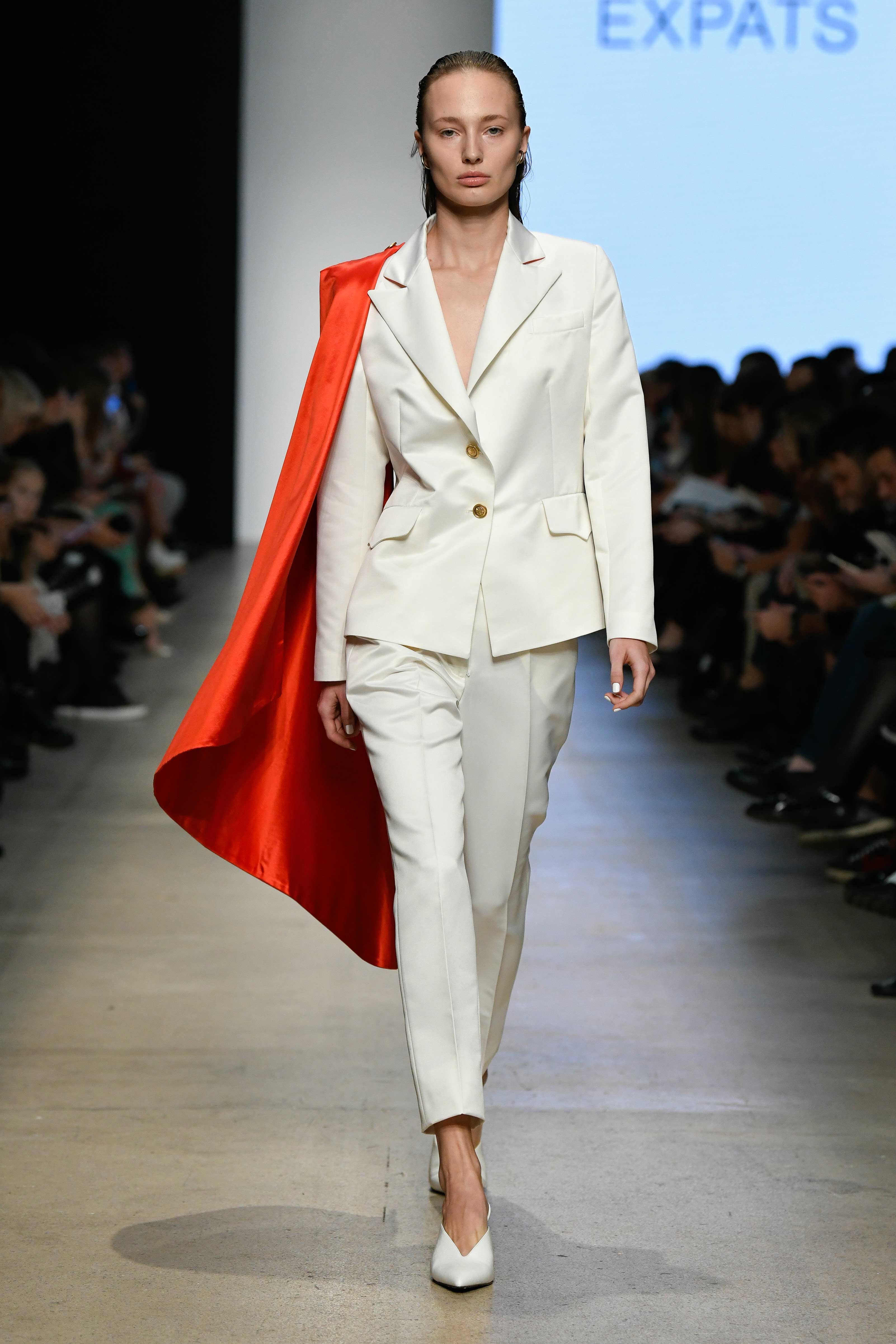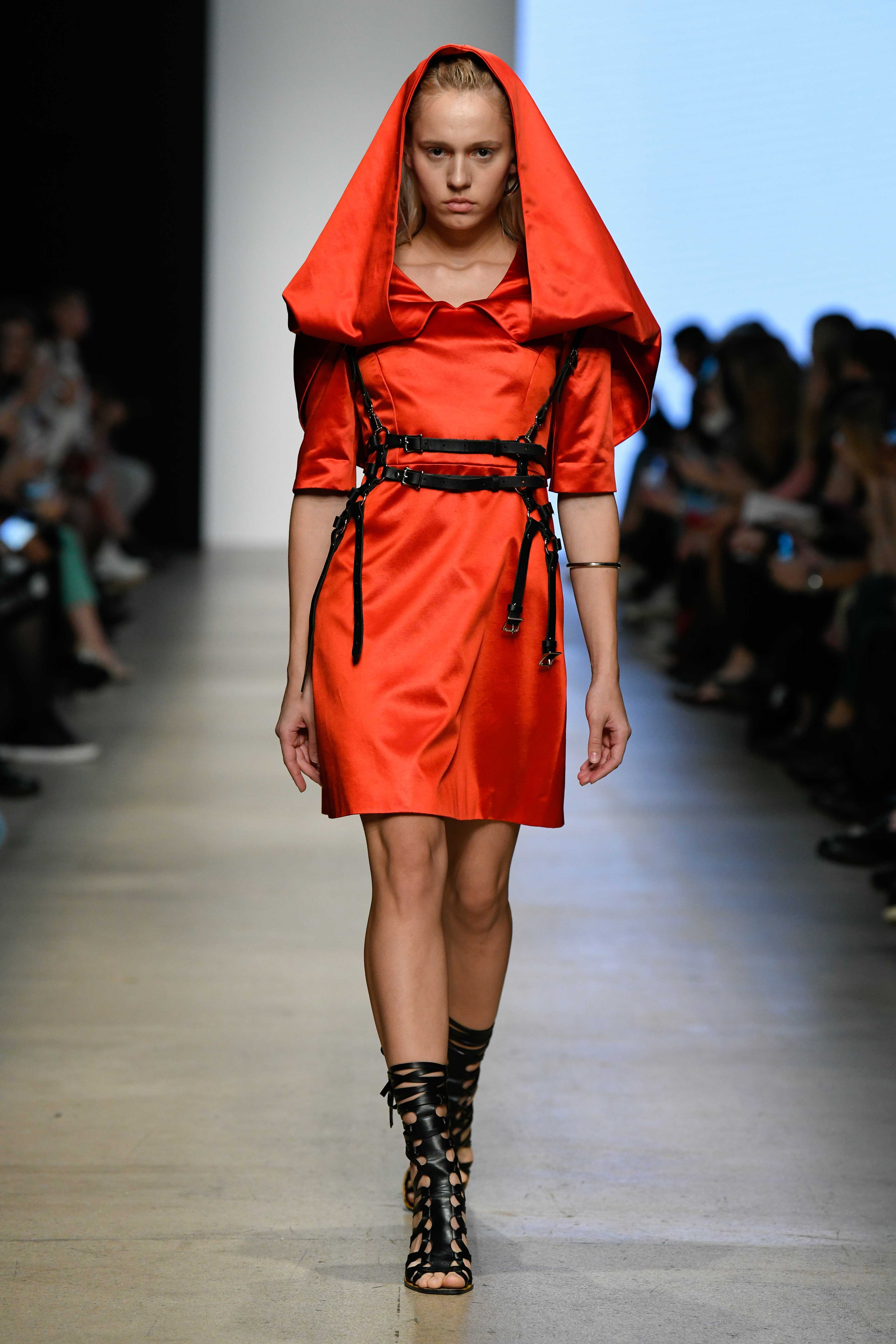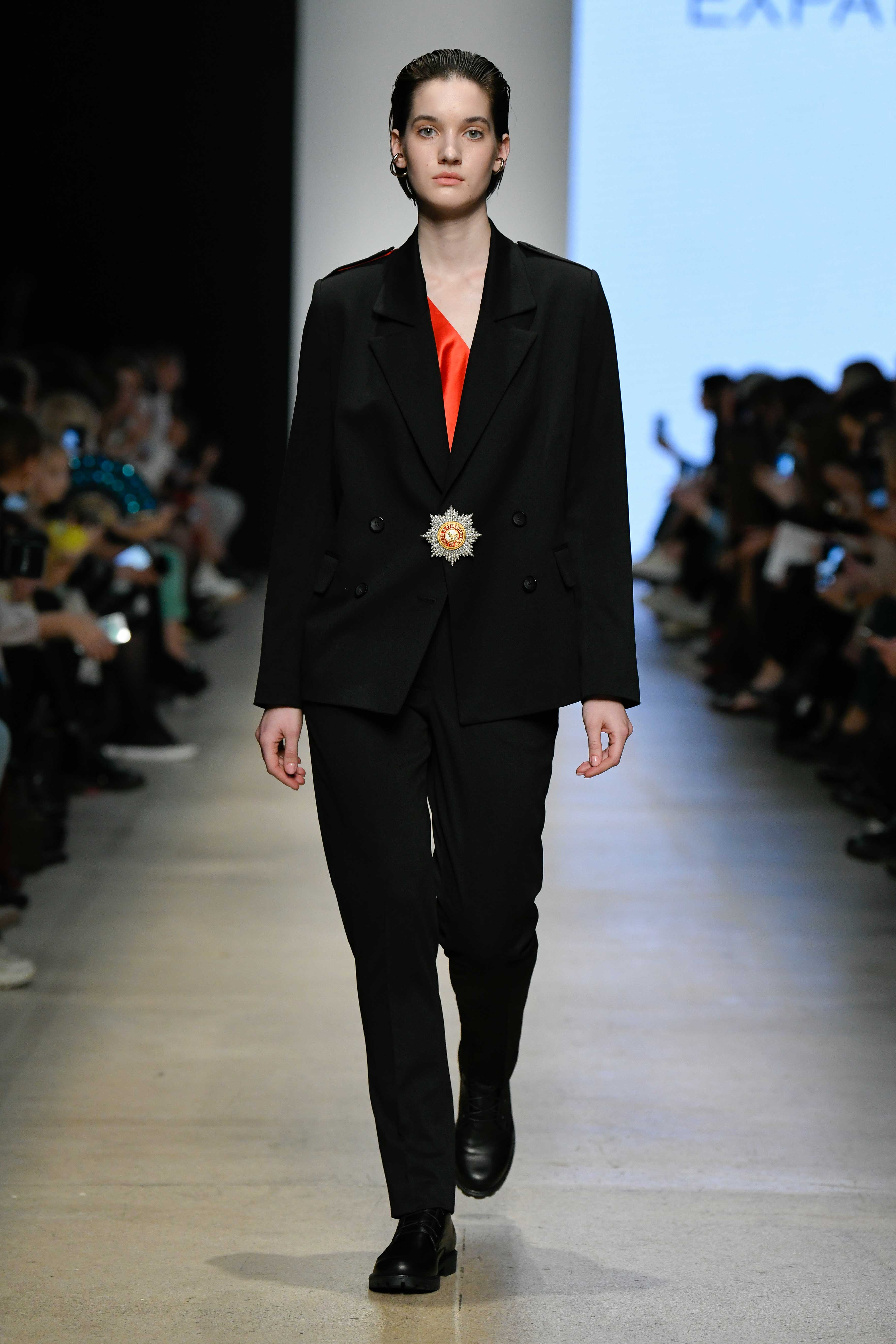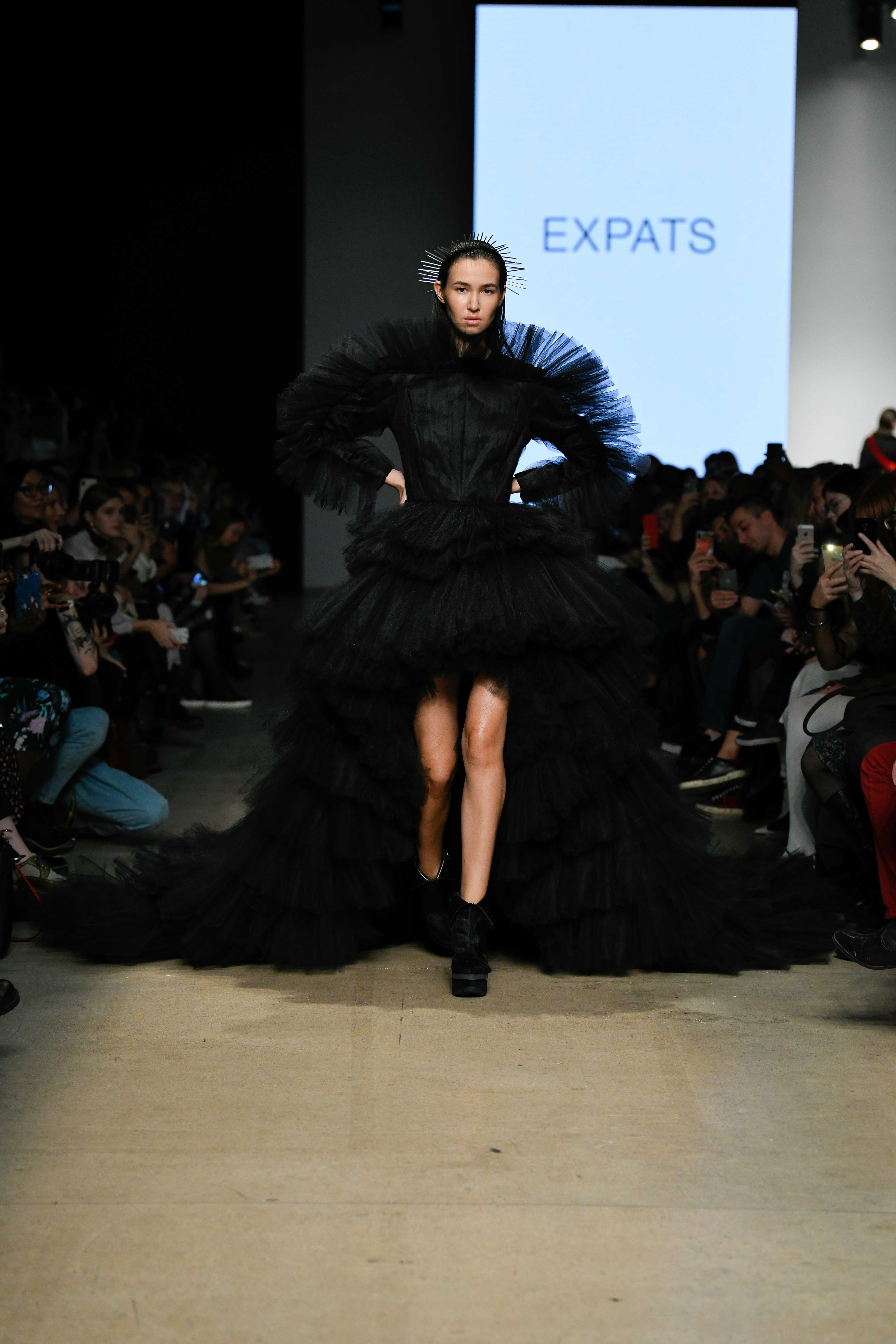 ZA_ZA
The brand continues to experiment by inviting older models to participate in the show. So, this time the male model tried on a casual-style look consisting of brutal boots, oversized coat and scarfs. The collection is based on utilitarian items suitable for the modern generation, which loves the avant-garde individual sound so much. This included oversized coats and trenches with prints in the form of drawings and portraits and puffy vest-scarves – all in muted shades. The season favorites were pastel pink, black, white and grey.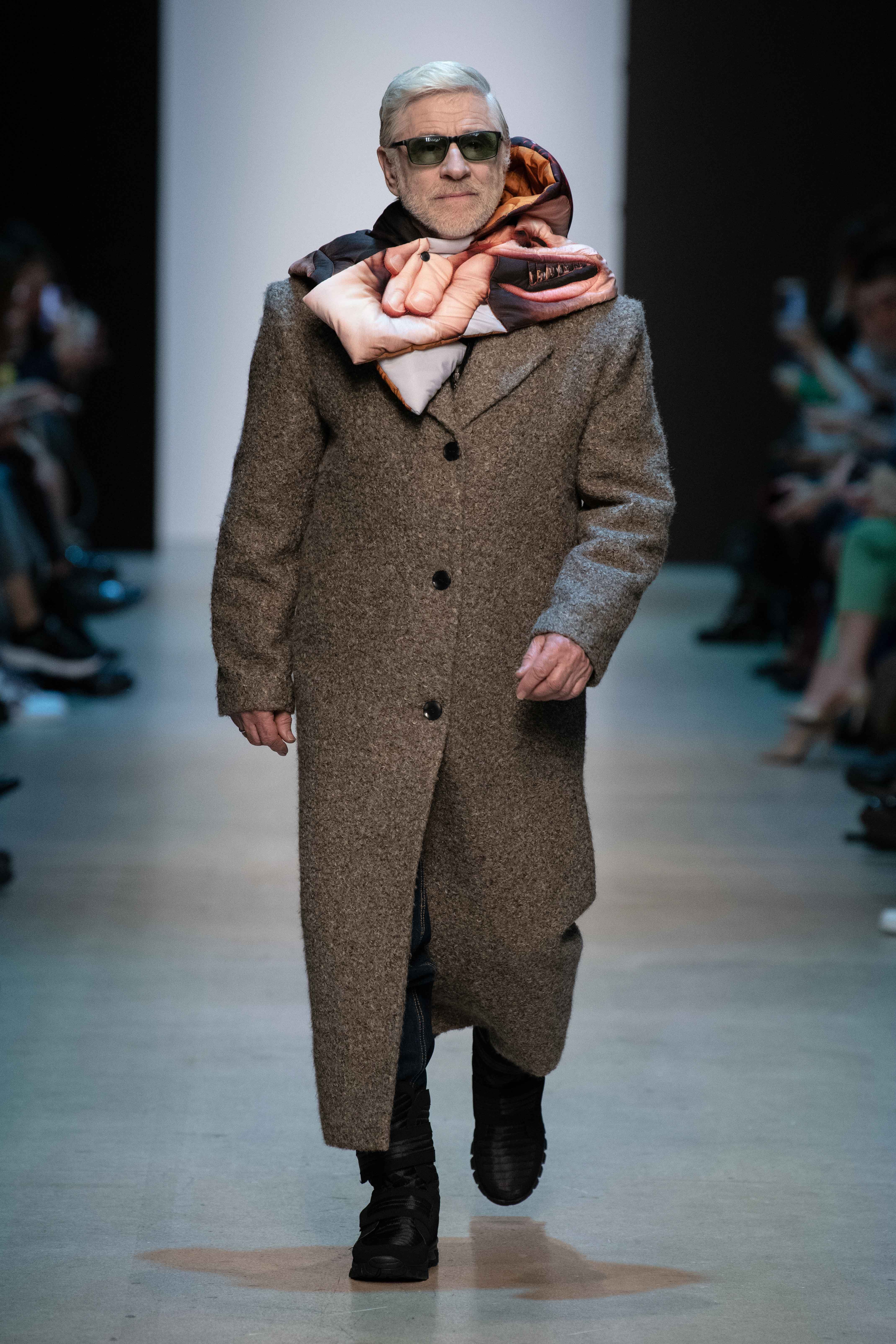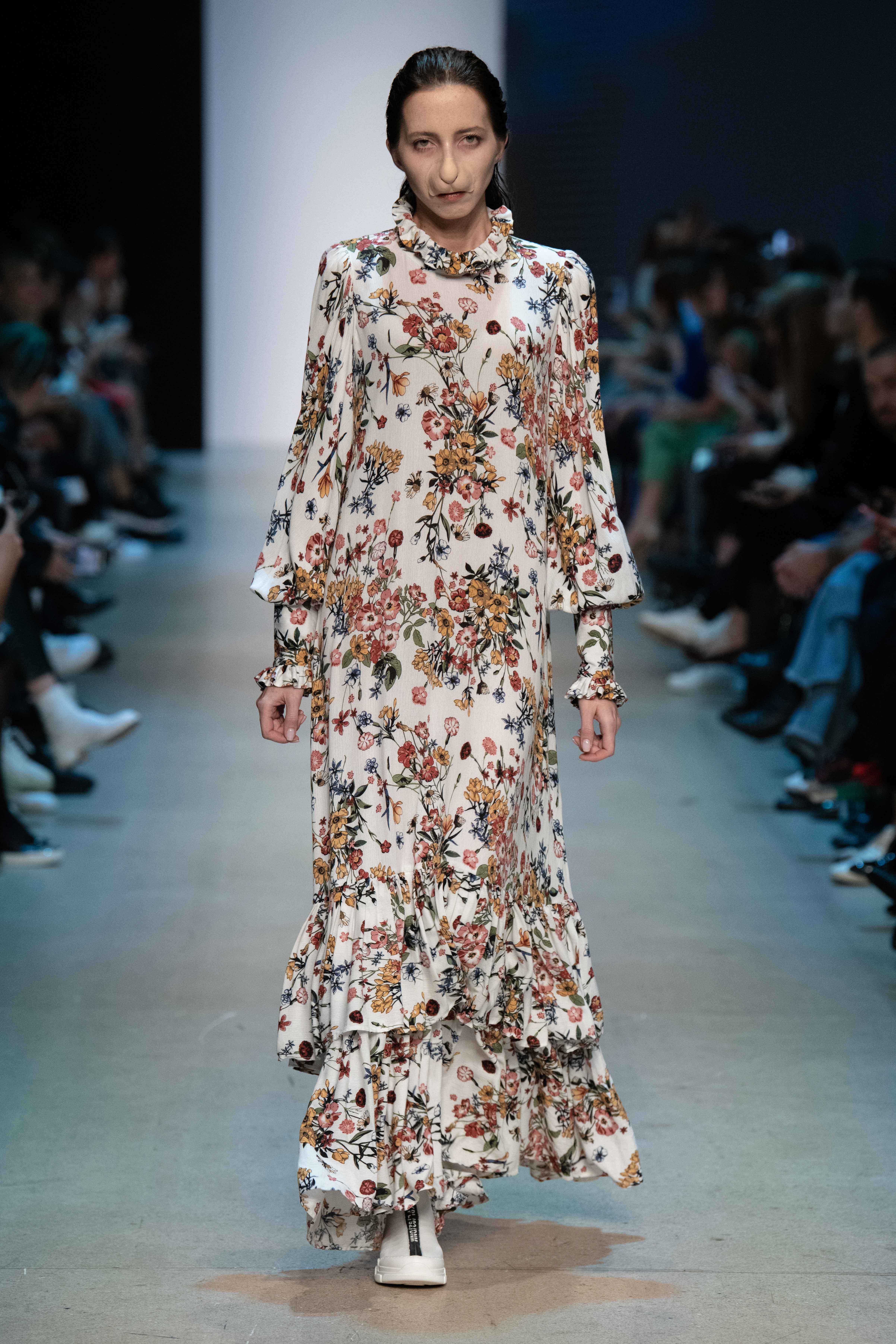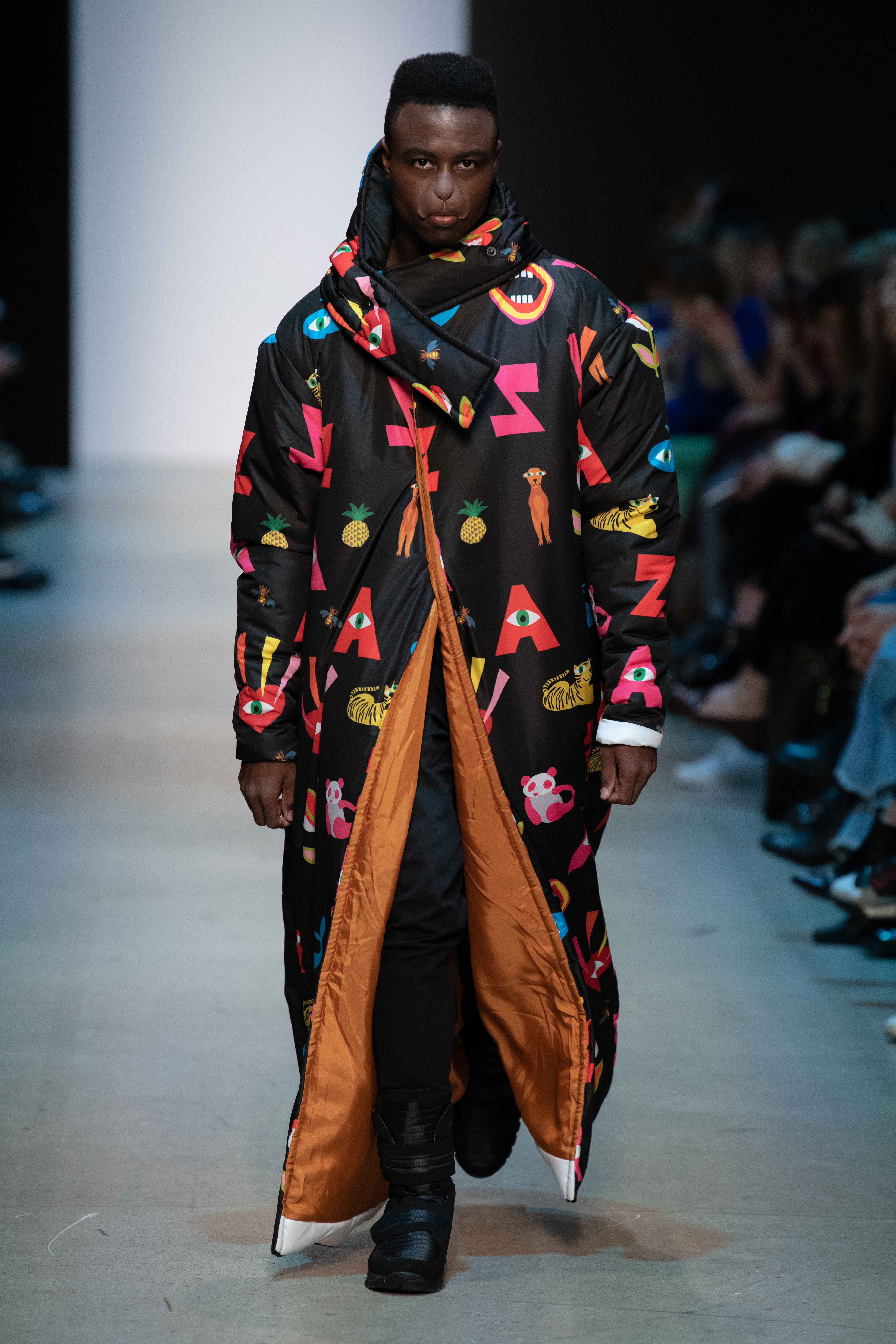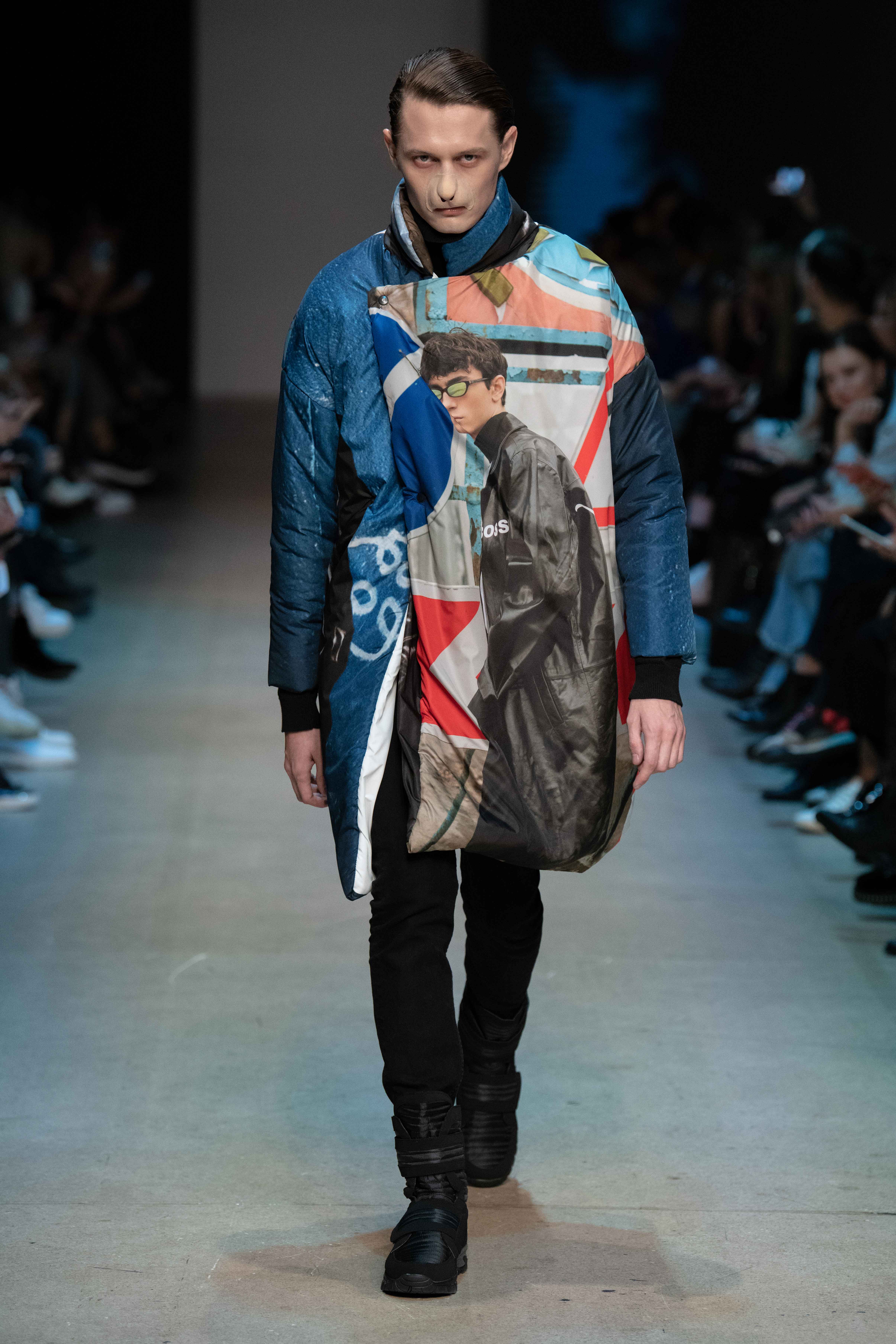 AWS
Swiss brand AWS (After Work Studio), does not focus on seasonal fashion: regardless of weather conditions, designers try to combine femininity and elegance with sports elements and classic looks – so the focus shifts to functionality. In the collection presented this year, the leading colors were white, orange, lilac and black. Must be noted that AWS is a member of the Global Talents program. This project unites young designers with debut collections from different countries and is held by the National Fashion Chamber of Russia with the support of the Fashion Foundation.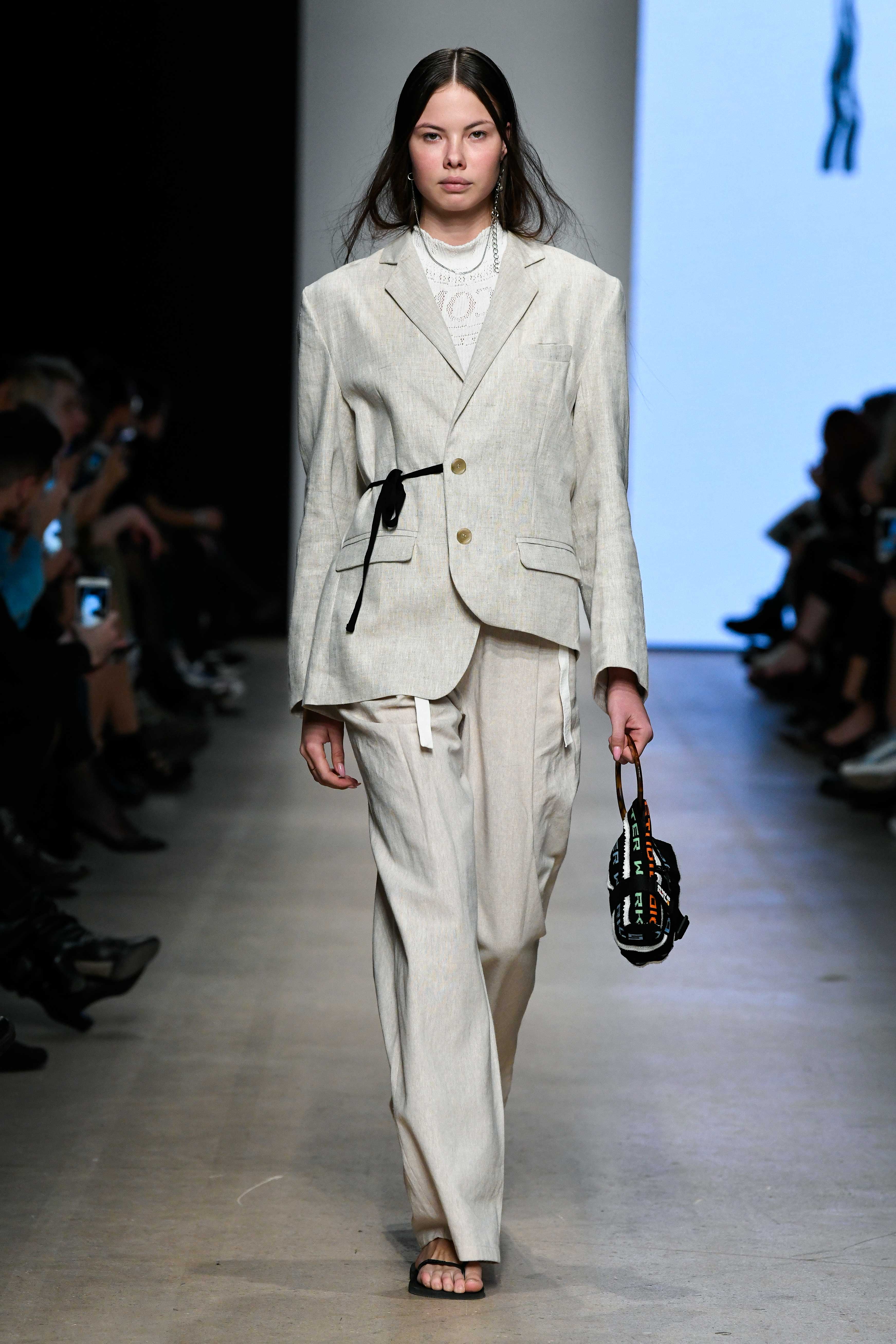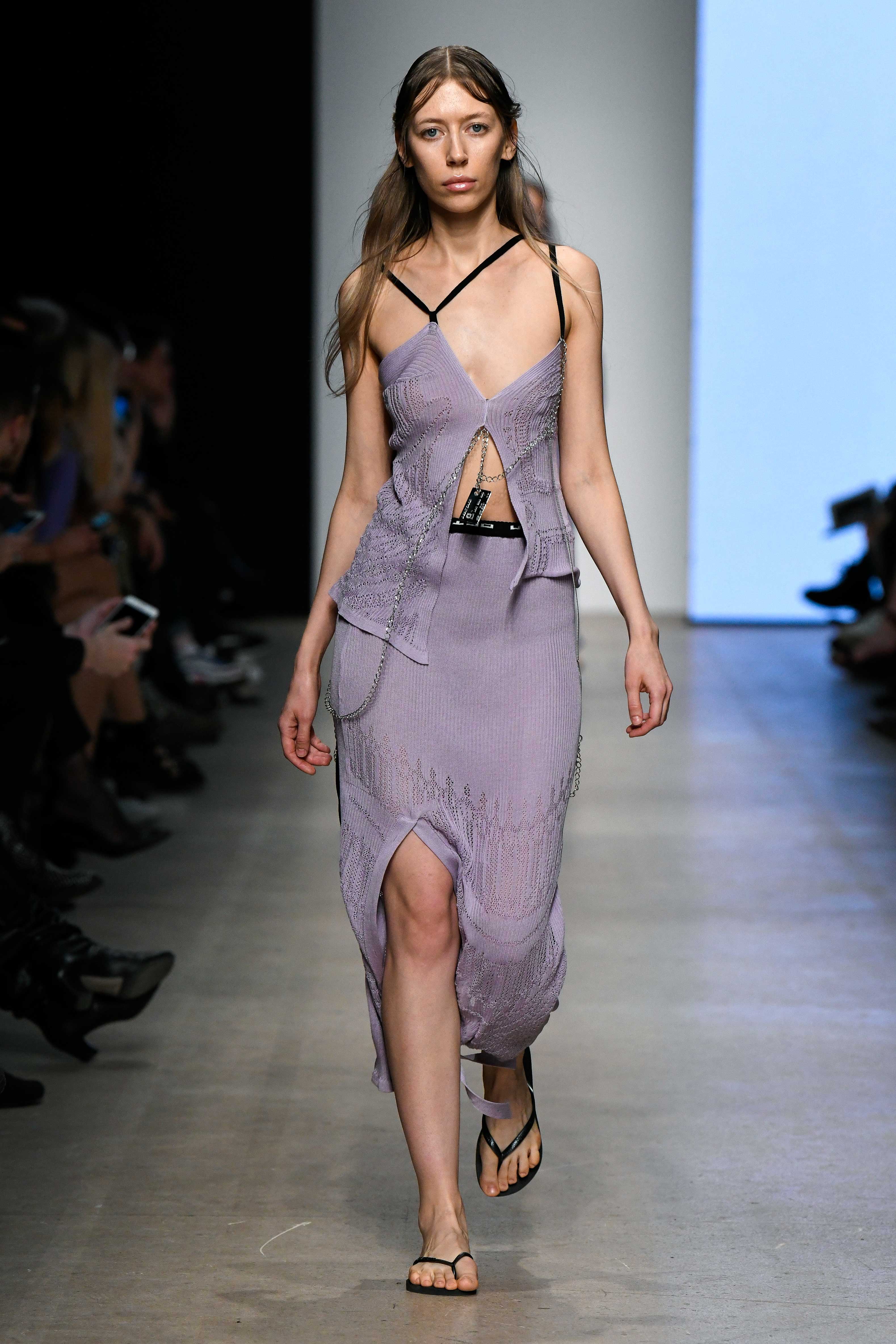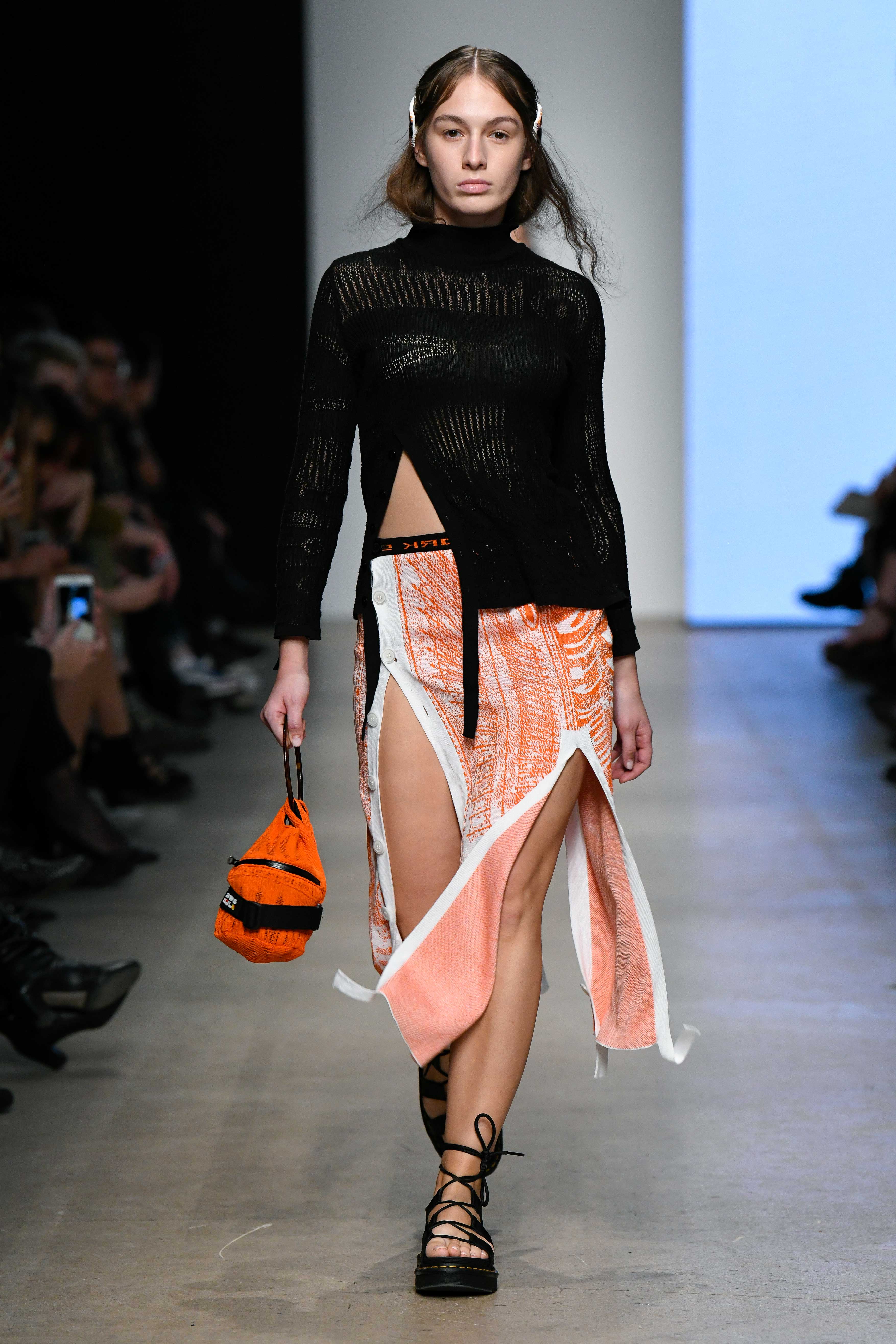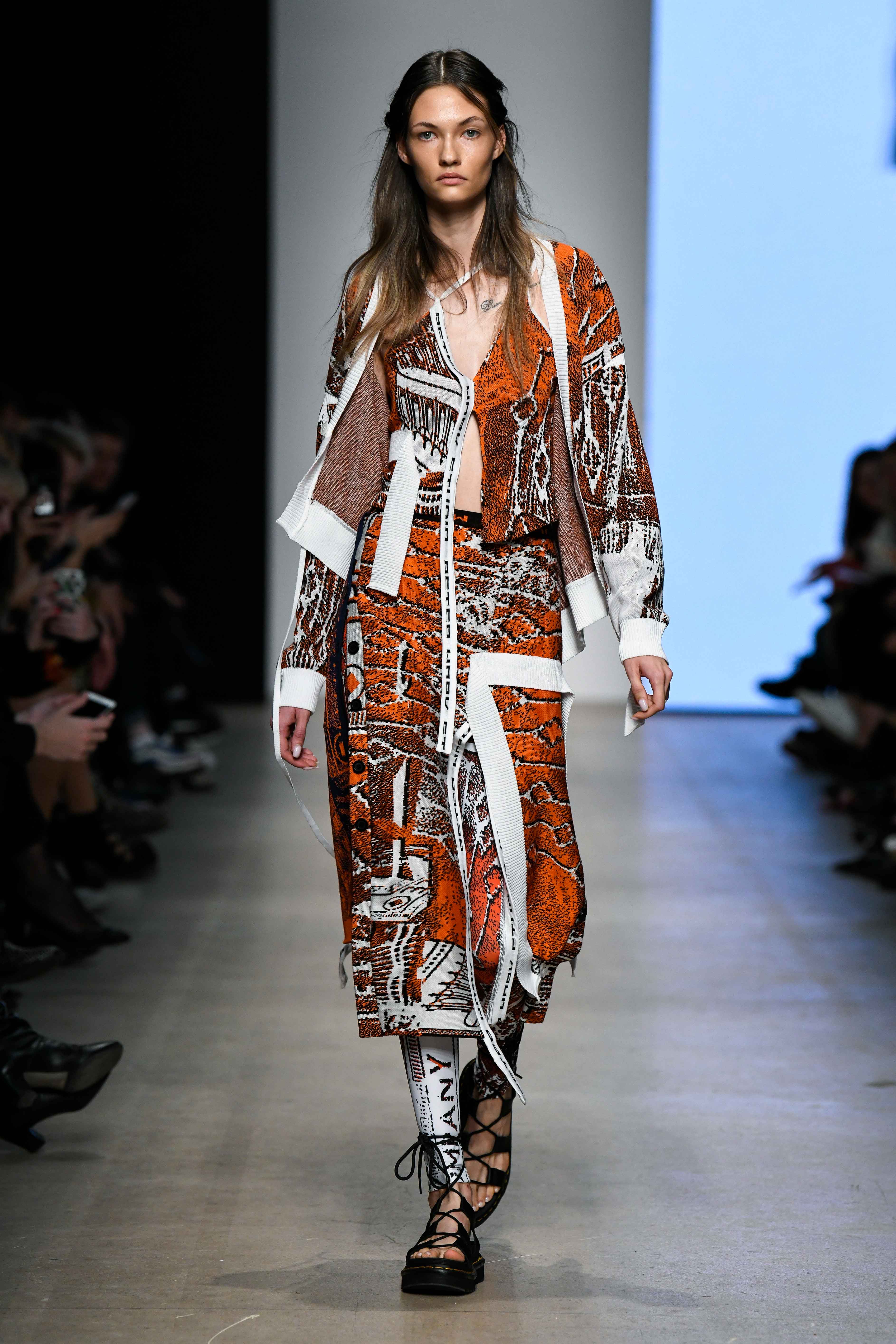 PIROSMANI
Oversized jackets and coats, jumpsuits, blazer dresses, jackets with puffy collars – all kludgy, little rough and unusual, usual for the brand. The main colors of the collection are black, metallic, red, but there was also room for atypical options – purple, yellow, blue or dusty pink.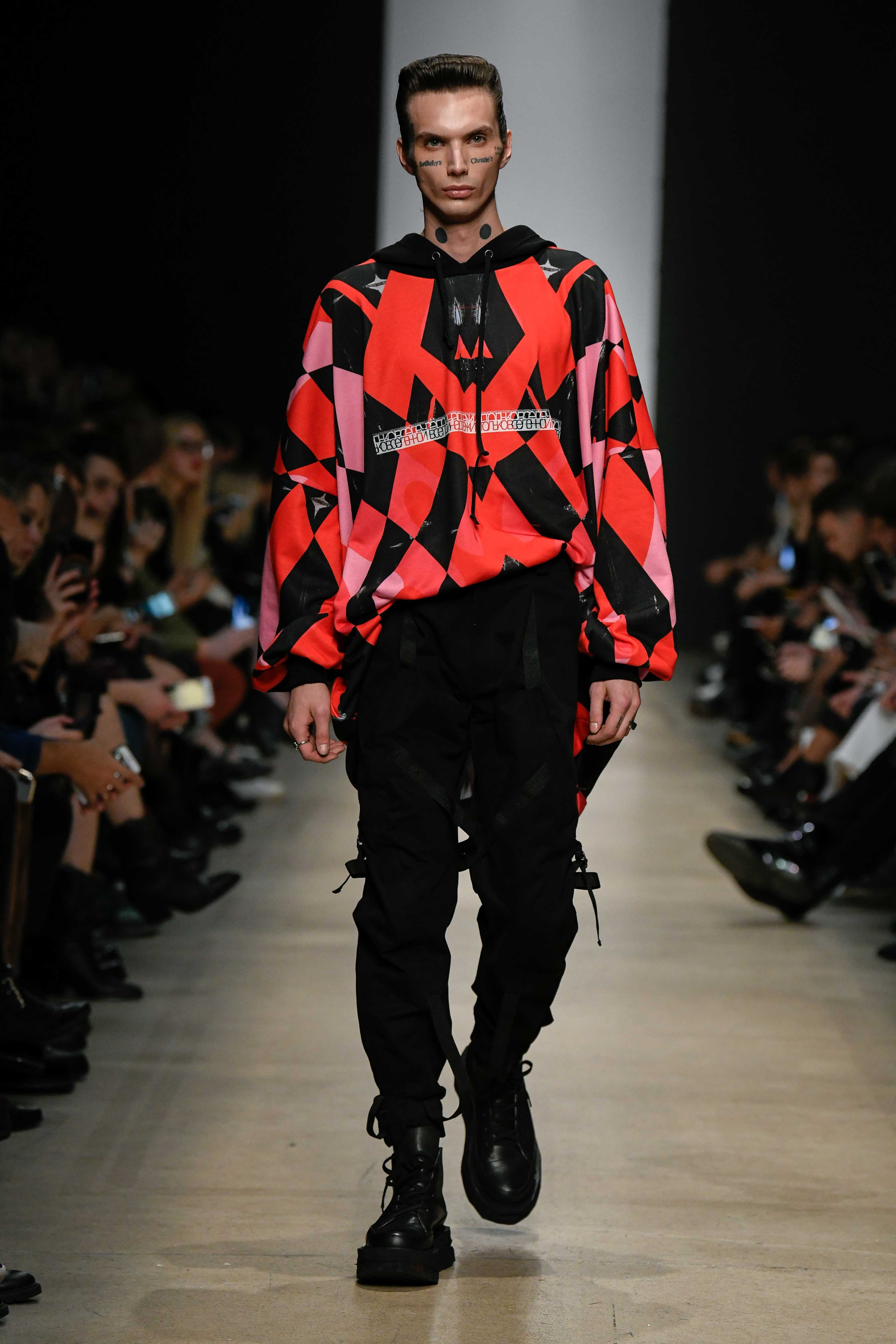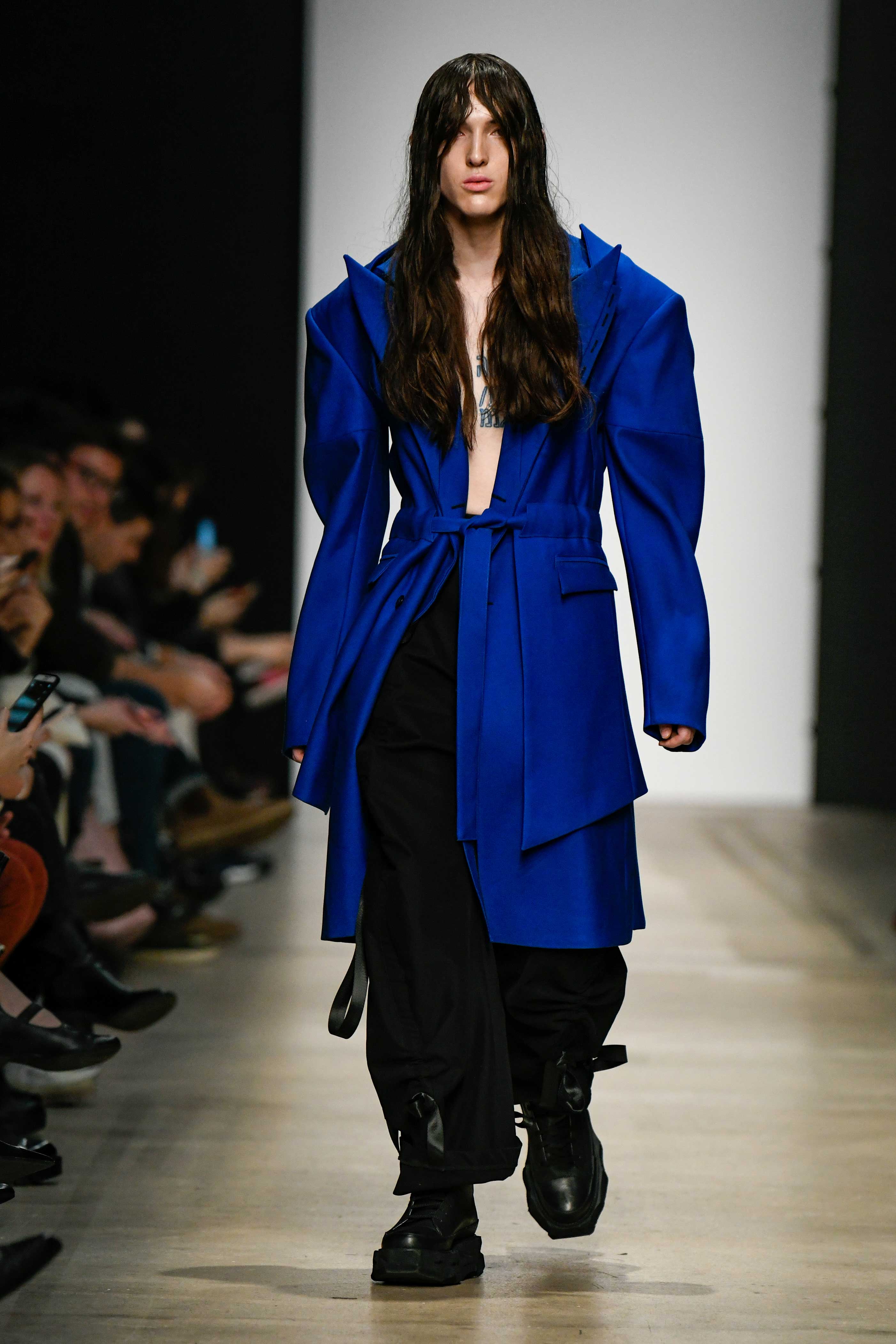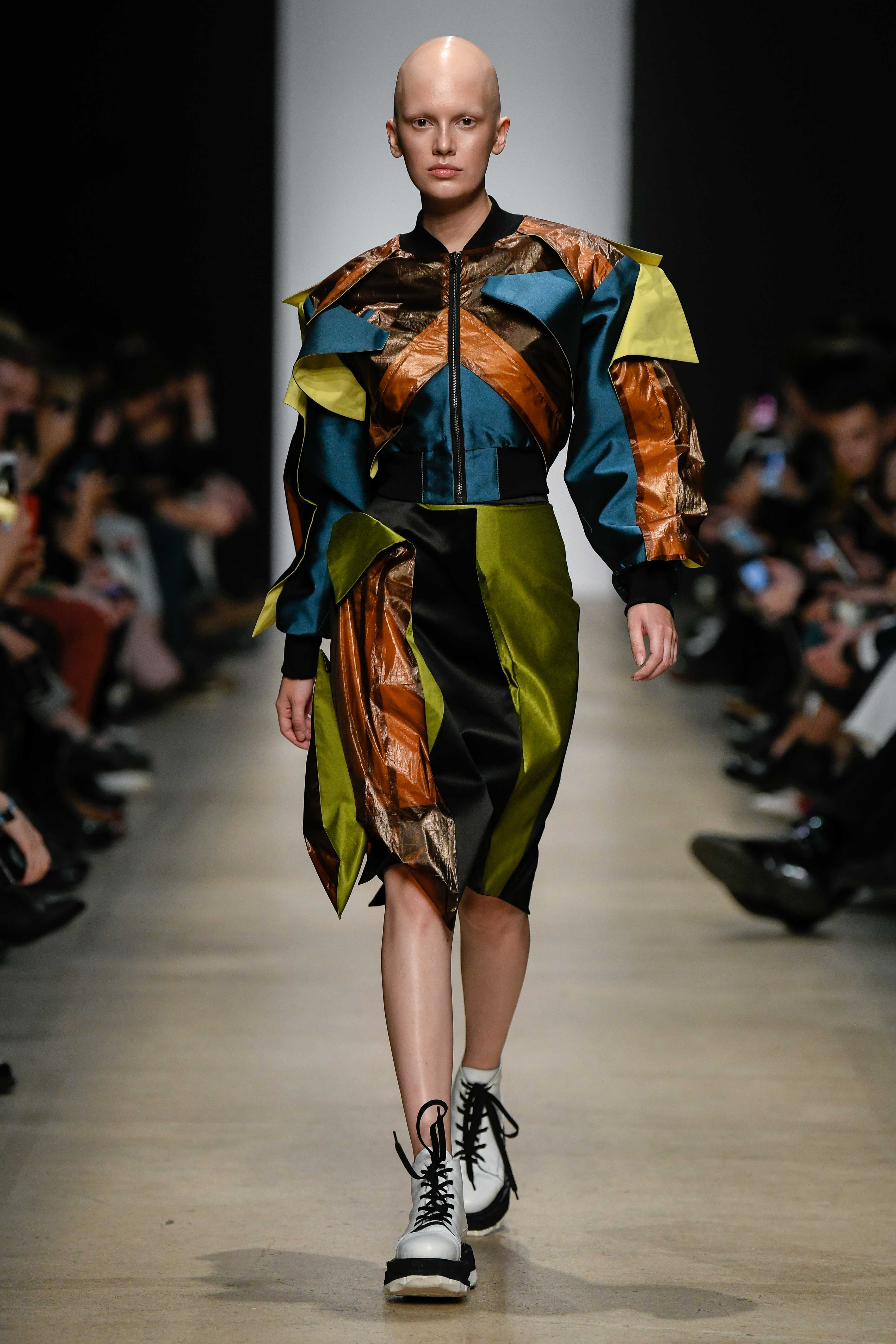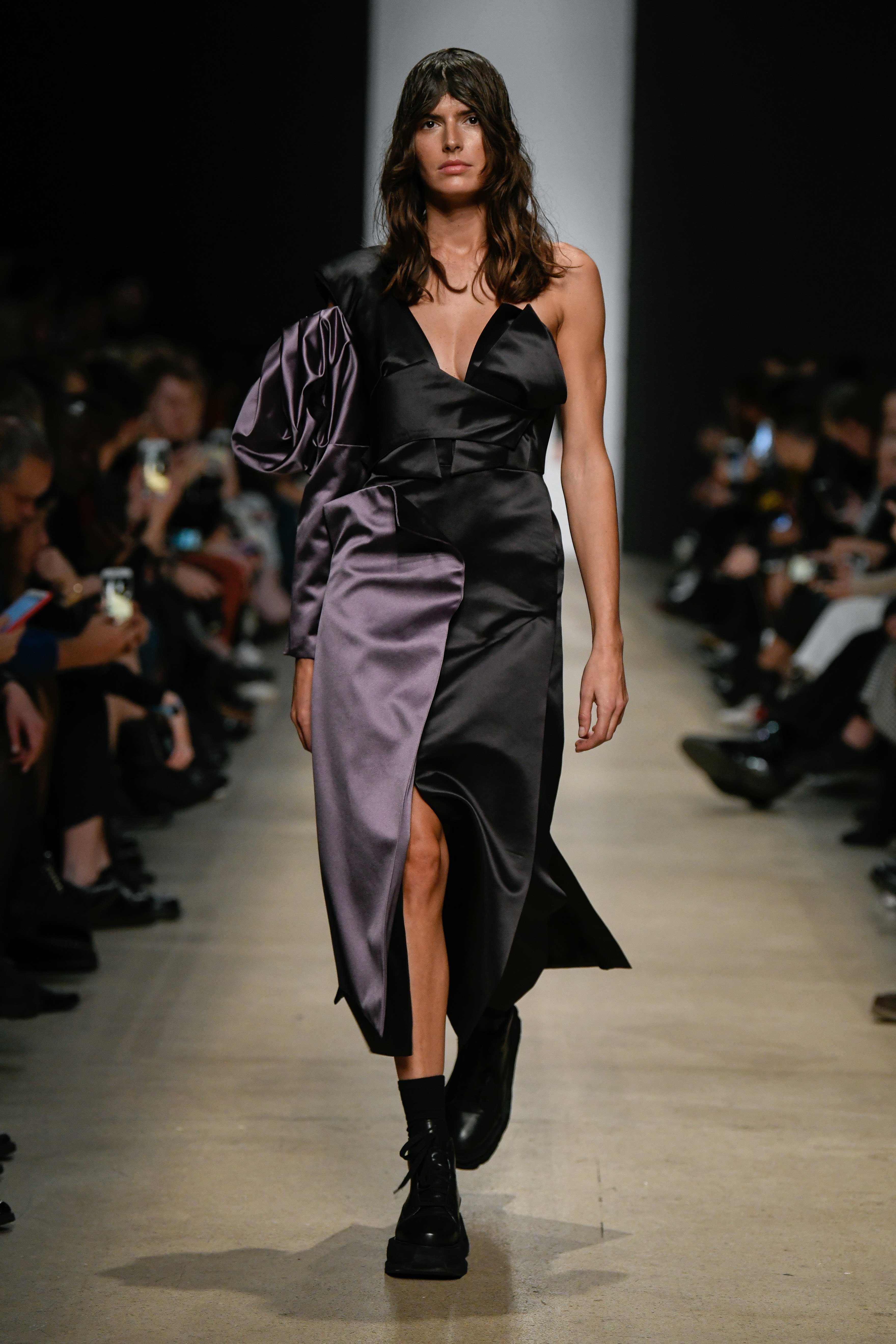 Material: Aykhan Musakhanli
Photo: MBFW Russia, Ik Aldama, Gaby Acosta