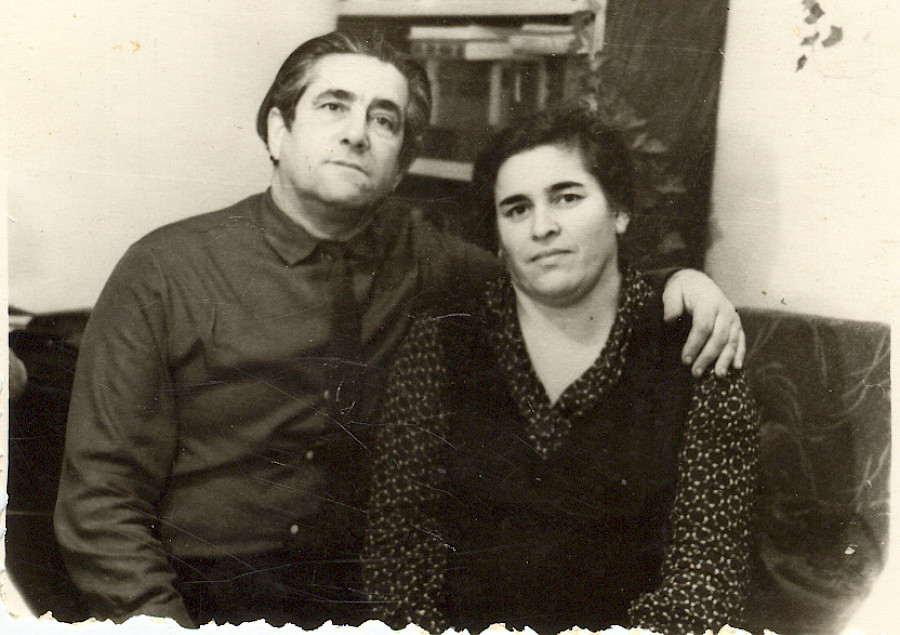 1908, 24-year-old Mamed Emin marries Umbulbanu. Four children will be born in this marriage: Latifa, Khalida, Rasul and Azer. This story is about the only surviving woman from the Rasulzade family: daughter of Latifa khanum & granddaughter of Mamed Emin Rasulzade Firuza. 
1929, Latifa marries Damad Muslimzade. Two years later Firuza will be born, then Sona and Ashvya. After 10 years, they will never be able to come together again.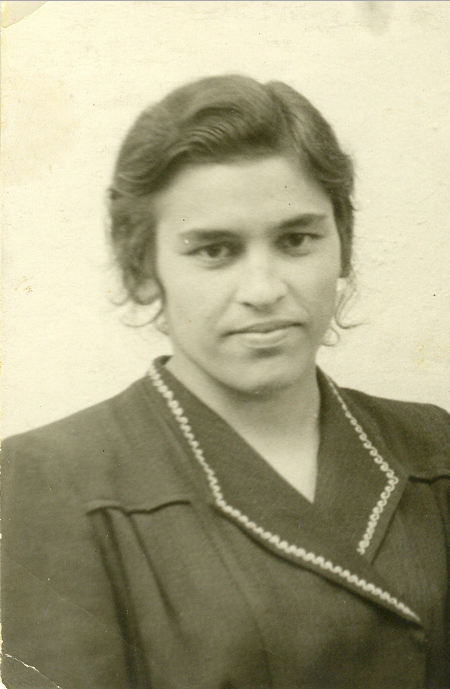 In 1939, Latifa's husband was arrested, and a little later they would come after her with the children. 
From the memories of Firuza khanum: "A car came for us, I was so happy! After all, cars were rare then, but how could I know where we were being taken?... "
At this time, Sona was treated in a sanatorium, but they were not allowed to pick up the child. All attempts of Firuza khanum to find her sister were unsuccessful; still nothing is known about her fate.  
Latifa khanum with Firuza and Ashvya were sent to Kazakhstan, to the camp for the relatives of the most dangerous "enemies of the people". The road will last for exactly a month... 
They are settled in a shack: no stoves, no beds, terrible frosts, and no trees to burn and warm. Her mother works in a mine, and 10-year-old Firuza walks a few kilometers from the house in search of firewood. In order to get some bread at the end of the day, she carries water from a well and helps to the local with the household. 
One morning, she, who fell asleep between her mother and sister, woke up next to their bodies frozen. They were starved to death. For three days she could not burry the bodies.
Who will let her in? 
I will clean up after the cows, help around the house, just let me warm up!
She was wandering in vain for days, until one old man let her in the barn. Soon she was sent to the deportation camp for orphans.
The cook sometimes at night surreptitiously gave us boiled bones, and we nibbled them in turn, almost nothing left to the last ones...
Then an epidemic of typhoid fever broke out, several children died every day, but due to frosts they kept bodies until spring. Firuza also got sick. They considered her dead and thrown into a room with corpses. But she will open her eyes...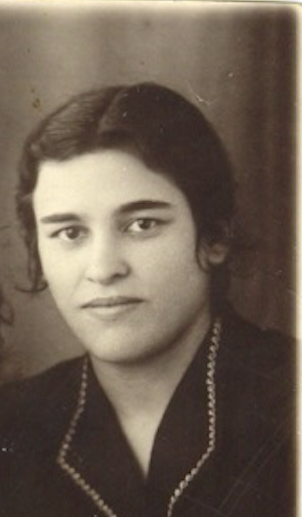 She will spend two years in the orphanage, now she's 15. By memory, remembering her uncle's address, she writes to him. Azer Rasulzade was exiled when she was only six, Firuza herself spent five years in exile, hunger and work changed her dramatically. Therefore when he came for her he could not recognize his niece.
At 18 without documents and money she returns to Baku.
I lived all my life in fear. When they knocked on the door, I was hiding. I'm still scared. When someone knocks the door, I...
Firuza khanum will live with relatives, and at 21 she will marry a miner. Only to him she could have confessed that she is a daughter and a granddaughter of "enemies of the people". Even after 1963, when family members were rehabilitated, she was still afraid to talk about kinship with Mamed Emin Rasulzade.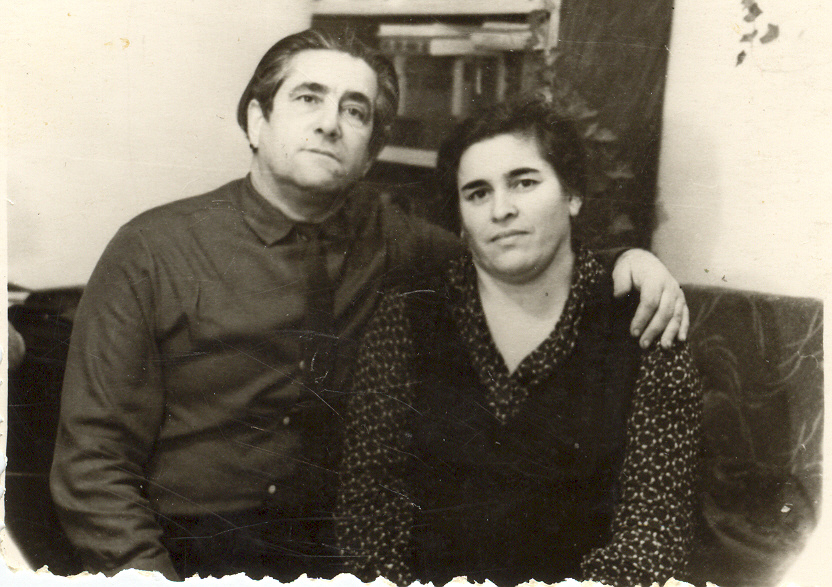 Firuza khanum had five children: four daughters and a son. She always dreamed of getting an education, while being in exile she even attended classes, and in order not to forget her language, at nights she covered herself with a blanket and talked to herself.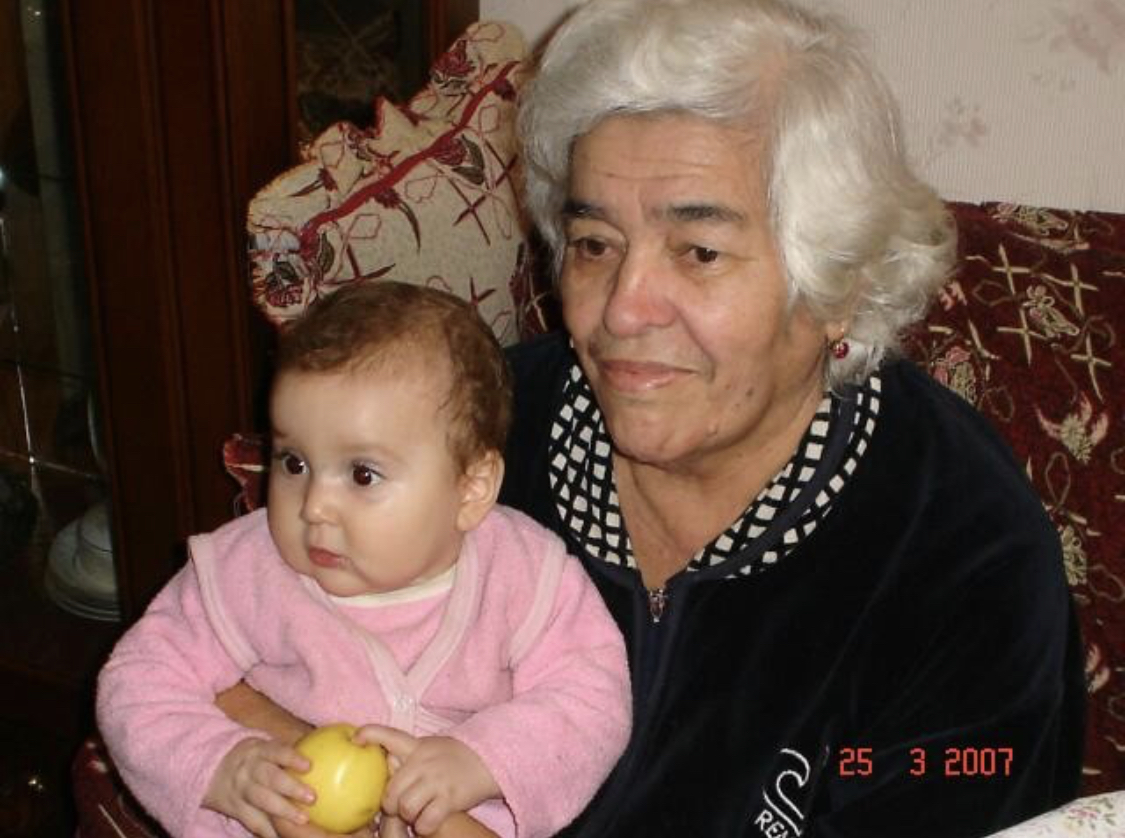 In 76 years, surrounded by relatives and loved ones, she will close his eyes forever.
Text by Arzu Jaeed
Thanks for material to our regular reader Elnara Aghazade!