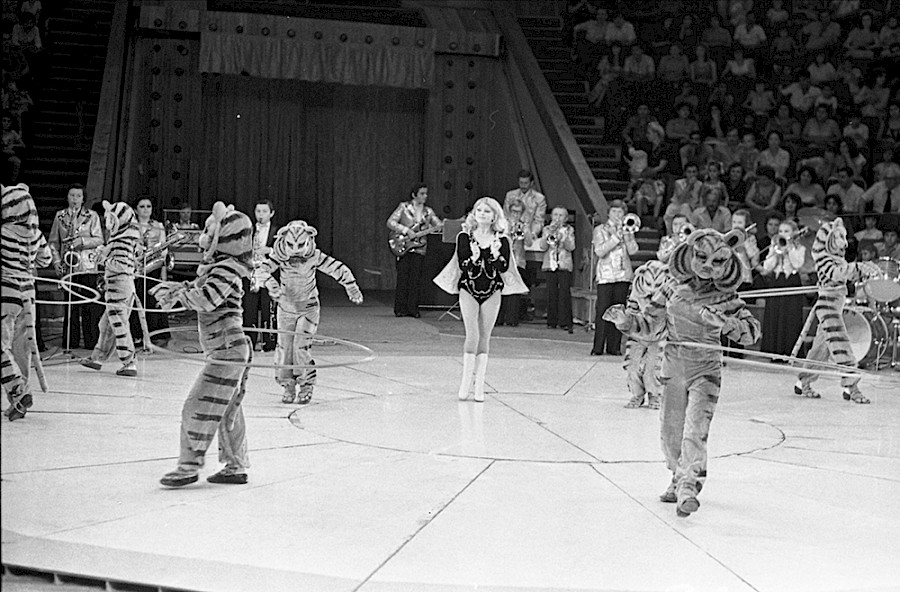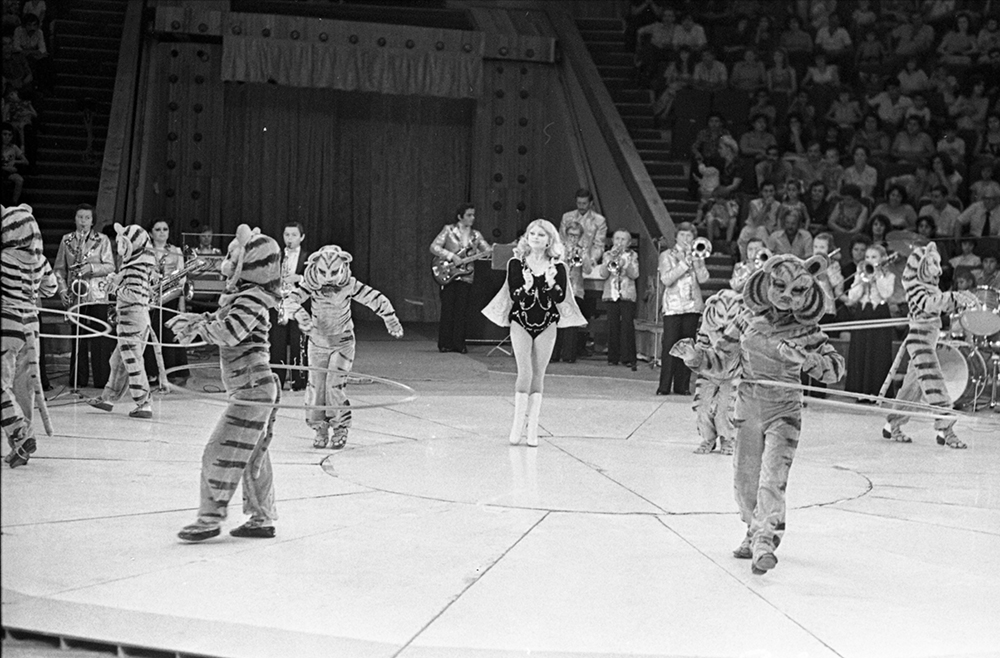 Charivari
Interactive multimedia installation by Taus Makhacheva will open in YARAT Contemporary Art Space on July 12. One of today's most demanded artists, Taus uses performances, movies, food and many other items in her artistic practice. This time she dedicated her work to the history of circus tradition and Baku National Circus in particular: being the main entertainment of children and adults in Soviet period, the circus kept living its life by its own rules, and even with a strict political regime the freedom spirit reigned under the circus dome. The most daring ideas floated around here, expressive gestures transferred the ideas better than any words, all mysteriousness and romanticism of the circus myth comes from here.
The exhibition prepared in collaboration with architect Maria Serova, writer Alexander Snegirev and costume designer Panika Derevya, was named "Charivari". Just like during "charivari" performance actors of different genres act on the crowded circus arena all together, competing with each other for spectator's attention, and the tension rises up, at circus of Taus Makhacheva the past and the future, reality and fiction exist at the same time. Here it is possible to see the most unusual creatures: a talking horse, a fly in a silver cape, synthetic bear and many other. Literally in front of the viewers' eyes the Babel tower from people and animals grows on the circus arena. The project was built on the archival documents, movies and photos provided by the State archive of Azerbaijan. The artist remembered the Berberovs family and their famous lion, popular in Soviet Union Azerbaijani circus gymnasts, the Uzbek clown Akram Yusupov and rope-walkers family the Tashkenbayevs. The show is full of witty and sometimes ironic socio-political metaphors. The Muscovite Taus Makhacheva with Dagestan origin, who saw the fall of the Soviet Union in her childhood checks stability of objects in the modern world again and again.
This exhibition is curated by Suad Garayeva-Maleki, it can be visited any day from Tuesday to Sunday till September 29, 2019 at YARAT Contemporary Art Space in Bayil. The gallery is open from 12:00 till 22:00, free entrance.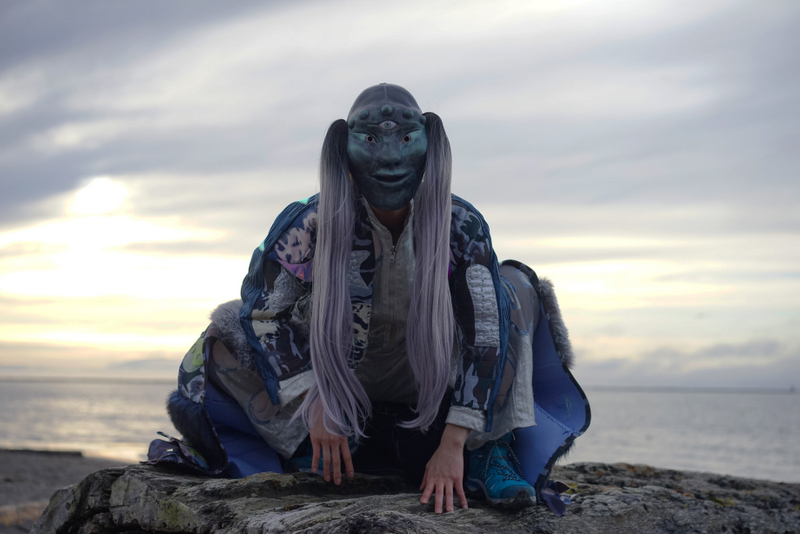 Child of Magohalmi and the Echos of Creation 
Magohalmi is a giant fairy goddess, living in a megalithic construction, among ancient religious rocks dolmens and protecting people from misfortune. Legend has it that the traces of her whether four, or  twenty kilometers long feet still remained somewhere in the south of Korea. The Korean-Canadian artist Zadie Xa presents an original story of the creation of the universe inspired by Korean myths about giant ancestors, centered on the giant goddess Grandmother Mago.
Graduate of London's Royal College of Art, Zadie Xa uses live performance, video, painting and textiles to question how cultures inform us about their identities. She collects and retells personal stories in her own visual language. She participates at the international galleries and festivals, her exhibitions take place worldwide.
At YARAT Contemporary Art Space Zadie Xa announces a major new multimedia project created in collaboration with Art Night festival of modern art, London (22 June), Tramway gallery, Glasgow (26 October – 16 December) and De La Warr Pavilion, Bexhill (1 February – 4 May 2020). The artist created an exciting world using marine ecologies as metaphors for the unknown. The atmospheric lighting, surround-sound, large-scale video projections, sculptures, costumes and masks which could be seen at Art Night 2019 and the 58th Venice Biennale, create dizzying effect of full immersion.
This exhibition is curated by Helen Nisbet, artistic Director of Art Night. The performance programme is curated by Anna Fech.  The exposition will open on July 12 at YARAT Contemporary Art Centre, Bayil. It can be visited till September 29, 2019.