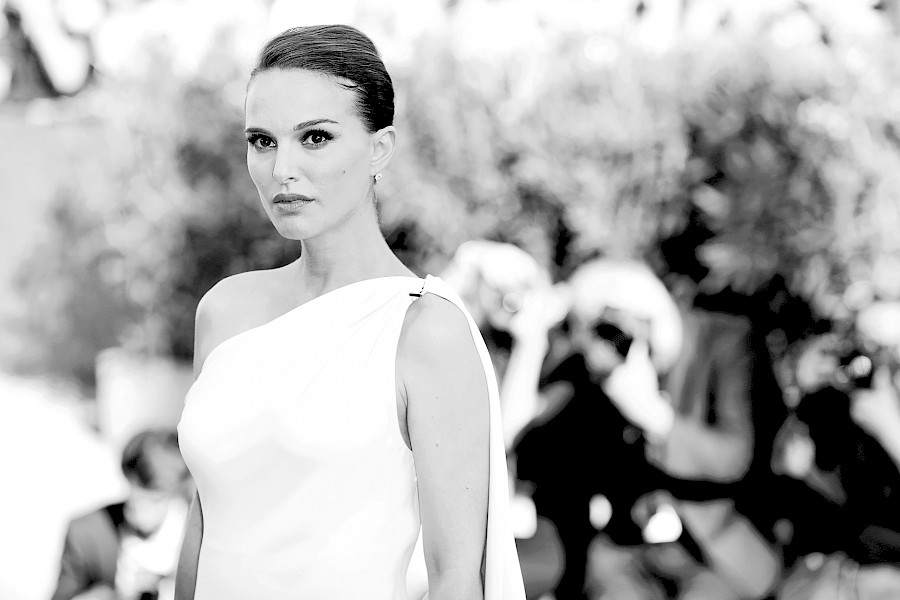 "I felt it… I felt perfect. I was perfect", – whispers Nina, her Oscar-winning character, before dying. Not coincidentally Darren Aronofsky chose exactly her to play the beautiful swan. Watching her sitting in front of me at a table in cafe on the Venetian promenade and sipping green tea, I suddenly realized that Natali Portman is the embodiment of perfection herself: starting with an elegant formal black Dior dress with cuts on sleeves and finishing with accurate day make-up highlighting subtle features and, especially, perfect lips line – Natali was invited in lipstick commercial for a reason. The taste of worldwide fame is familiar to her from 12 years, but she did not fall a victim of star dizziness even after quarter of the century of successful acting career. Natali is destined for the second gold statue for the role in the new film Vox Lux shot on 35 mm. We chatted with her about the new role, how to combine career and family, where to draw inspiration. And why it is so important to smile.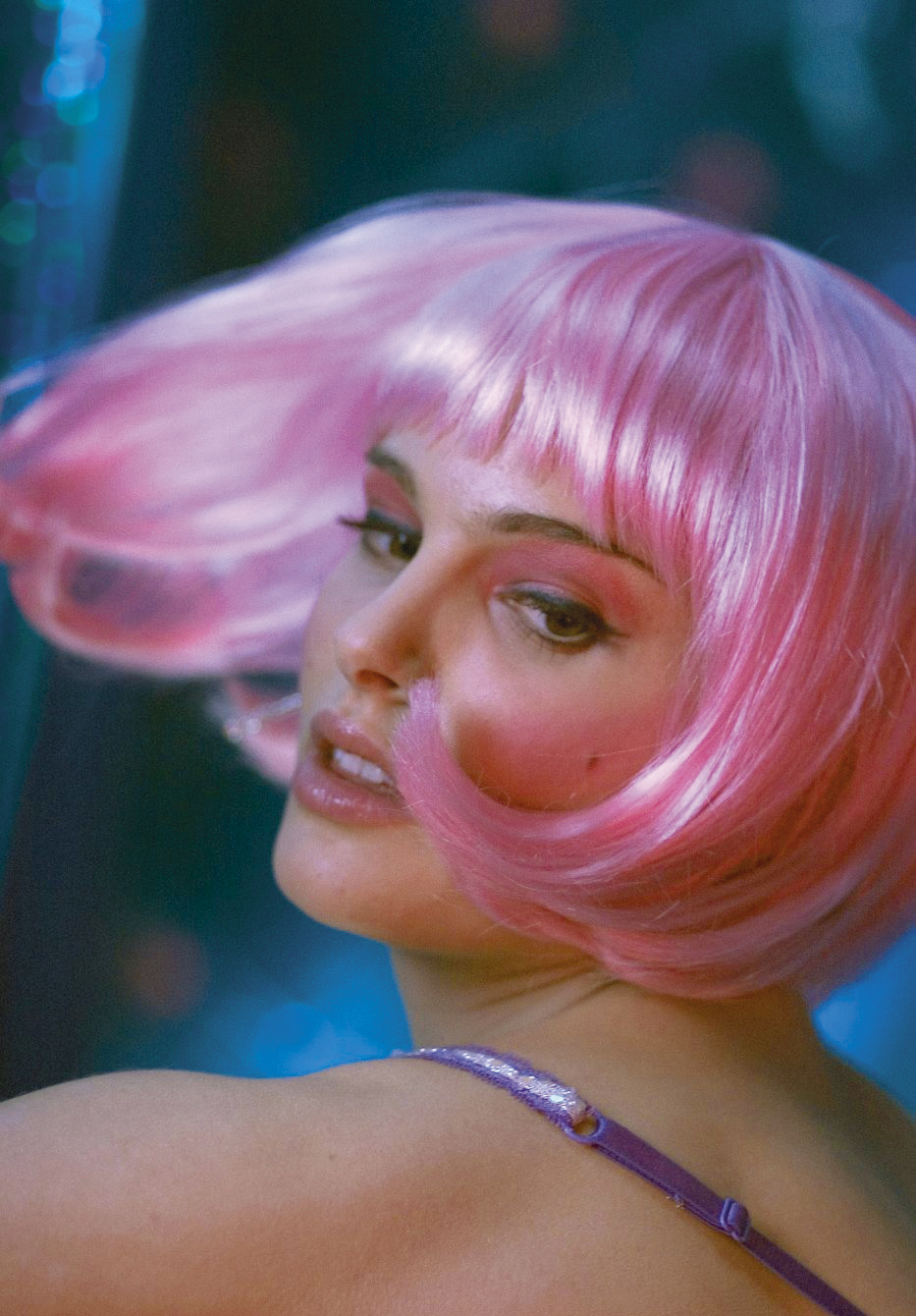 What is Vox Lux movie about and what is your new role?
I play the American pop star Celesta who as a teenager miraculously survived school shooting opened by her classmate. It affected the girl's mentality, developed tendency to an extreme lifestyle and turned silent schoolgirl into a scandalous diva. The film became the second director's work of Brady Corbet. He began to write the script in 2015 when Donald Trump's election campaign was well under way: he wanted to create portraits of society and his contemporaries. Celesta's career is noted by dramatic rise and rapid falling, and passes against the background of such terrible events as mass executions in the American schools, acts of terrorism, in particular on September 11, 2001... Project funding did not go so well. When I was only going to get to work, I was called several times and told that everything is cancelled because investors were refusing. However I decided to support the project until its realization. It was the fastest filming in my career: I spent only ten days in front of the camera.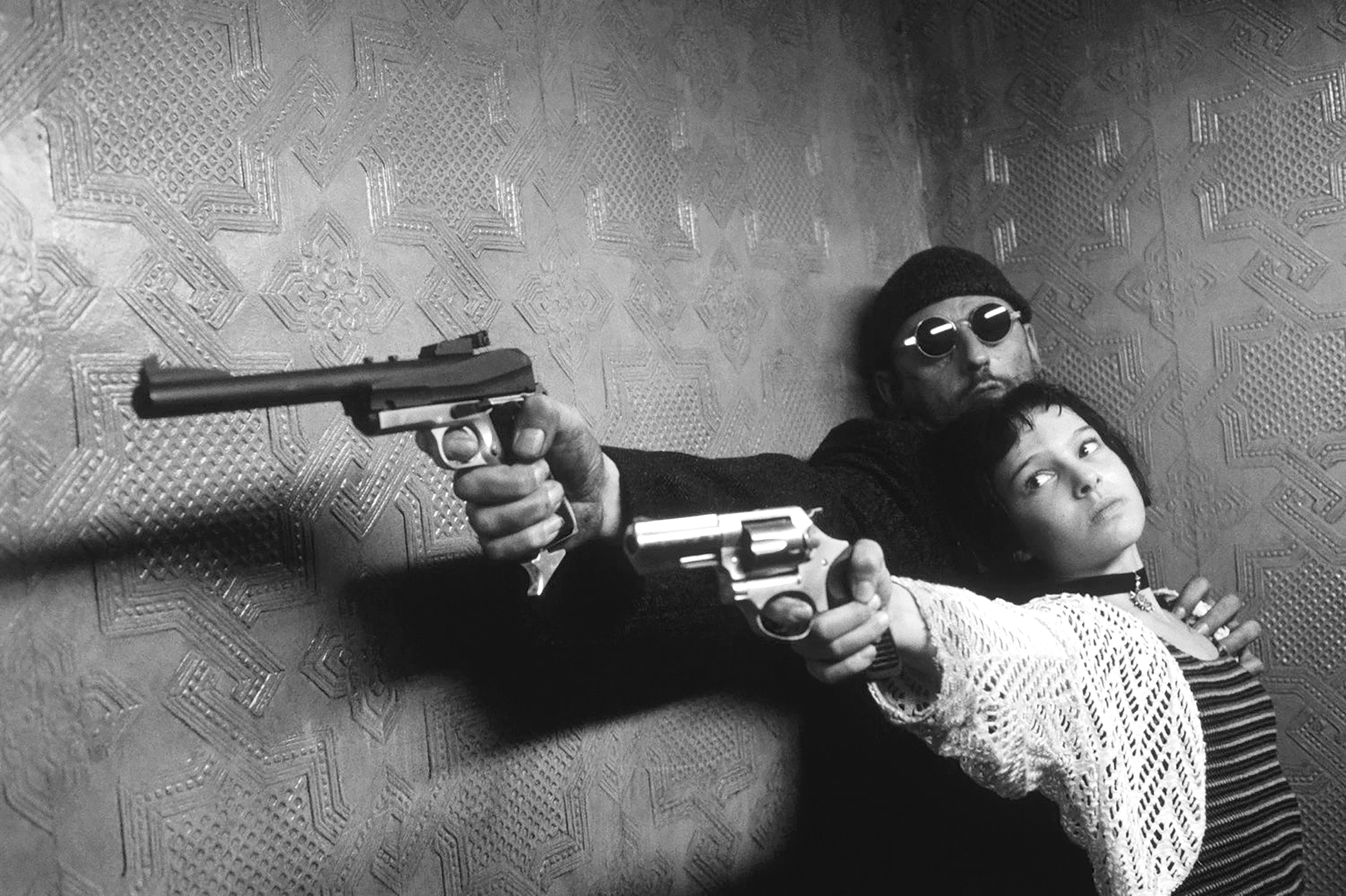 Did you like your heroine at once or there were other reasons for participation in the project?
I must say that plot was not the most original: the talented child becomes a star too early, but her career quickly goes down – in life it happens quite often. It was interesting for me to work with the legendary Australian Sia, who wrote songs and sang them for my Celesta. Sia had a difficult task to write songs for Celesta, plus they had to sound as the real hits. I never dreamed of being a pop star, but trying on this role was quite interesting. Besides after "Black Swan" I had no opportunity to participate in the musical movie, and here I dance again and even kind of sing! By the way, my spouse Benjamin Millepied was a choreographer in this film as well. It was very great to work with Benjamin, learn movements, without leaving the house.
You started your career quite early too. How did you manage to avoid Celesta's fate?
I think that fast ups and downs and also mental lability and thirst for an extreme way of life develop at those children whose parents and relatives try to benefit from their success, to make their talent a source of the financial welfare. Usually, children do not dream of fame or wealth – they only expect love, care and attention from adults. It is very sad to watch how adults try to manipulate them! Children have no experience, they cannot resist it yet. In exchange for love children follow selfish relatives and as a result get trapped into emotional trap. But my family was nothing like that. I have very reasonable and careful parents, who never showed interest in become a part of my business. My safety was always a priority for them.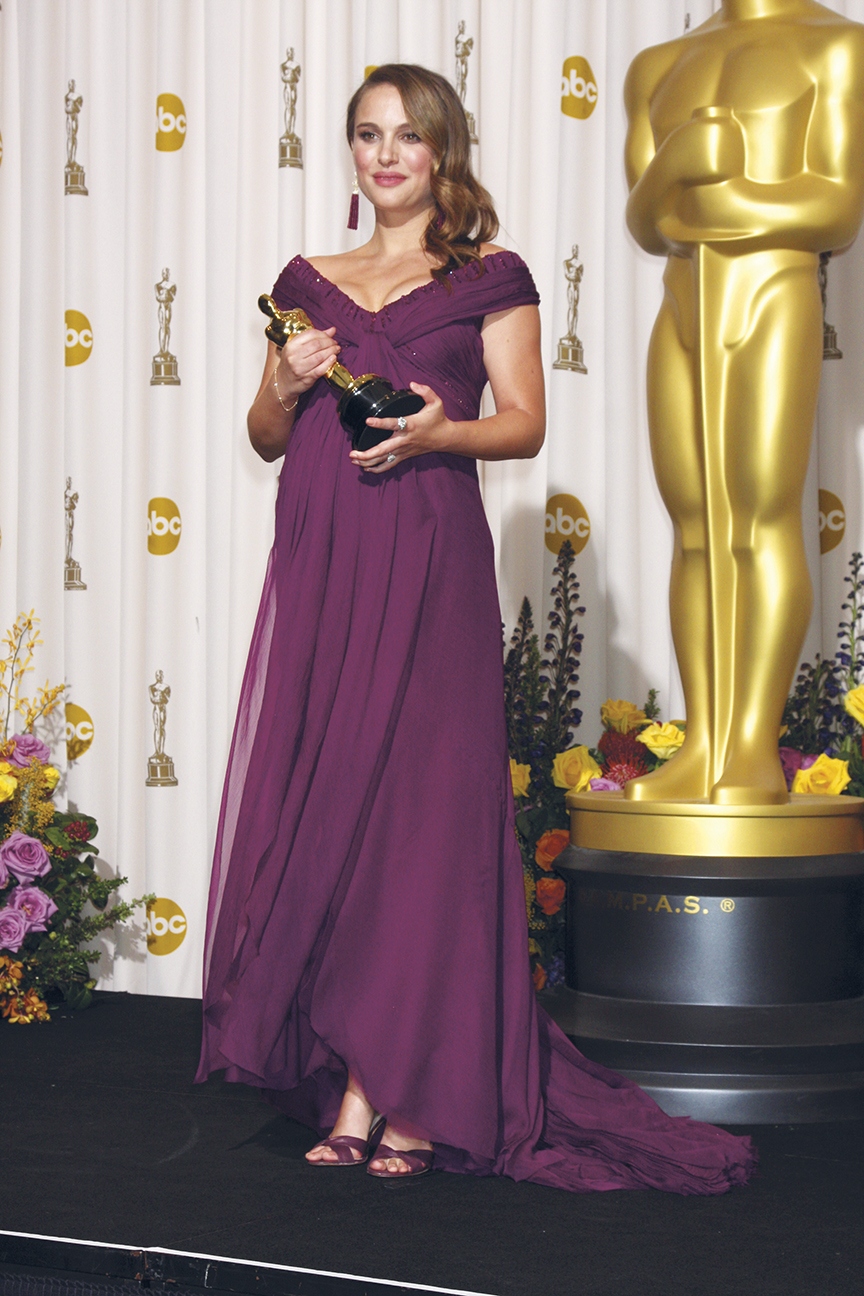 In "Black swan" you were in role of the intellectual ballerina, and in Vox Lux you appear in absolutely other image – cocky, noisy, even loosed person, thereby showing other sides of your acting talent...
This role became one of most difficult ones for me and not only because at heart I am rather quiet and delicate person. The main difficulty was that Celesta is a generalized pop star character though, but at the same time a quite real character, who are not rare. In such situation I always feel big responsibility, understanding that the audience will compare my heroine to a certain real prototype. Therefore I needed to work hard on how to play an icon and ordinary person, with all his weaknesses at the same time.
But isn't "icon" and "person with weaknesses" about you?
Not exactly. Because even if the actress is famous, her image is different from the image of pop star. She can hide behind the roles, be an ordinary person in life. The actress in modern cinema is a quite real person, she can afford herself to run out on the street in a sports suit, with messy hair, to buy groceries in the nearest supermarket. She marries, raises children and only sometimes plays glamourous roles in cinema or on the stage. Function of actors is in representing others. The pop star is absolutely another case: she always plays only herself or rather the glamourous version, and it is very hard to maintain such image 24 hours. By the way, since childhood I did not like to be in public, though at heart I am an open and sociable person – probably, because I grew up without brothers and sisters. In elementary school I had a lot of friends, I liked to invite classmates over. But when I was 12 years old and the movie Leon by Luc Besson came out, my life changed sharply – schoolmates stopped talking to me, girls began to hate me, and ex friends were jealous. I had to change school more than once. Later I understood that hiding from people is not the solution of my problem. And I just began to look for communication with good, positive people, and reduced talking with others to a minimum. At school age I already had cares: I was on a diet to avoid excess weight, struggled with pimples, and, like everyone, studied and had exams.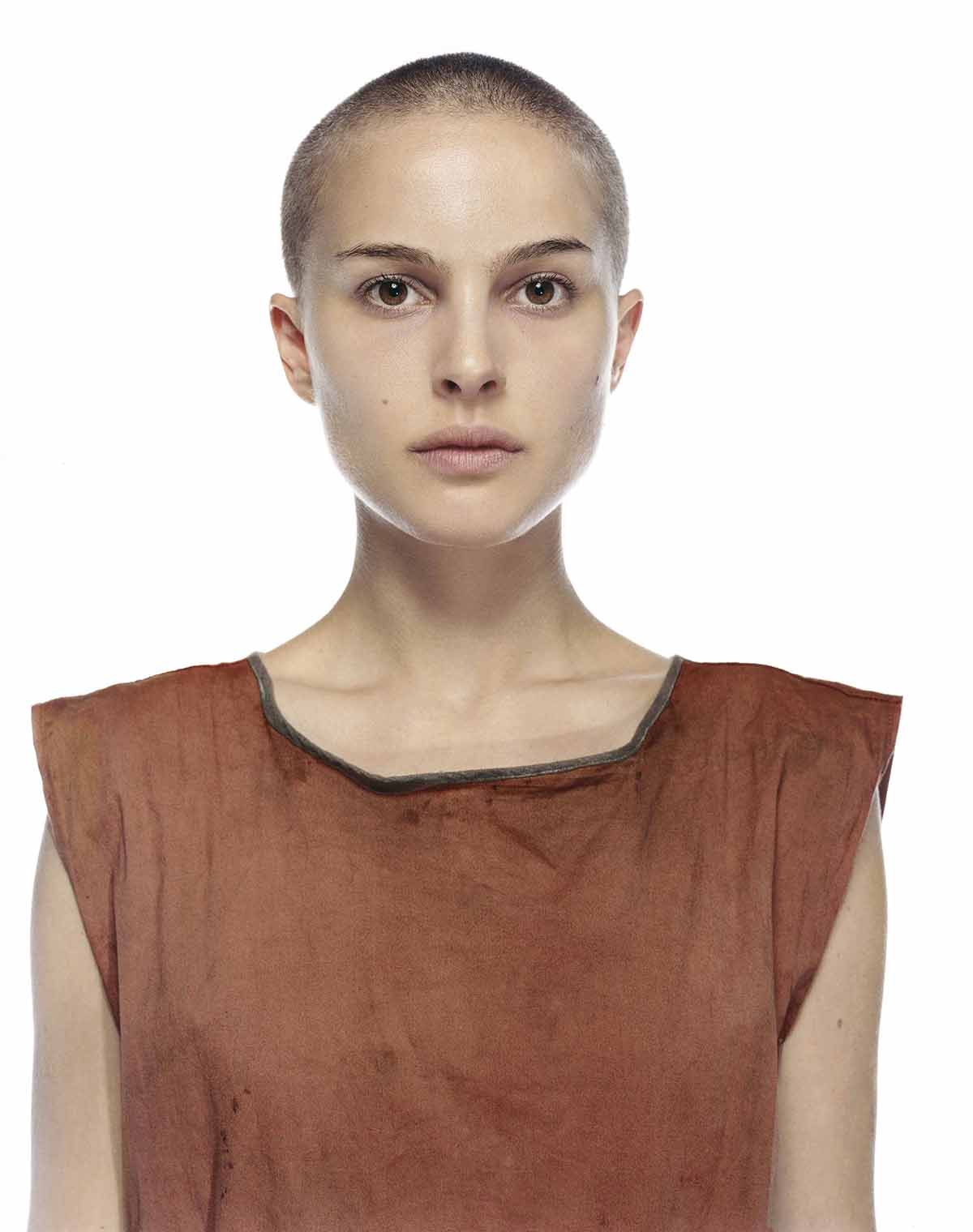 What changed in your life when you became a mother? How you manage to combine successful career and family life?
I think, if I had no children, I would sleep every day till noon. After becoming mother, it is necessary to plan your time carefully. Despite chronic fatigue, I get up very early to do multiple tasks. Usually I am careful with my diet, but since I had children, morning coffee became my lifesaver. And if I have a tough day, I can treat myself with a portion of ice cream. When I act, I have an opportunity to discuss the schedule with the director and tell him about my preferences. But now with my own movie I could not afford such luxury as it was necessary to combine functions of the director and the actress. Fortunately, I was supported by my responsible and caring spouse – he took a vacation and came to Israel where I was filming to look after me and our son. Eventually he loved staying home and visiting my relatives so much that once he said to me: "Next time, when to you will decide to desert your family again, do not worry – we will be all right!". By the way, why questions about children and family are always addressed to women, but not men?
What inspires you, brings you joy? Do you have a hobby?
I adore reading. However, recently it became difficult for me to give to reading more than half an hour in day. For a very long time "Tale of Love and Darkness" by Amos Oz based on which I shot the film was my reference book. Recently I finished his last novel "Judas", and now I set myself a goal to read all his works. After moving to Los Angeles I rarely manage to indulge myself, so I go to New York when I need cultural experiences. And in Paris I adored wandering around small streets, to find new bookstores and get stuck in them for hours... In Los Angeles I have a different life – I am fond of the decoration of my house, which was designed by the American-Canadian architect Barton Myers. I like his style: functionality, clear lines and timeless classics. New housing always introduces a certain conviviality and also positively influences on relationships with family.
Despite big pressure, you always look perfect. Can you share your secret?
The problem of our society is that we try to live every day according to high standards and we stay in constant tension in order to comply with them. We exhaust ourselves, but life needs balance. Therefore I always try to find one day for full idleness. And I do not forget to turn off the phone, I call this procedure mobile detox. I think that the appearance reflects internal state: positive and propitious people manage to look good more often, right? Unfortunately, I think that, living in Paris, I forgot how to give friendly look at people, my rare smiles found in me the American part each time. Perhaps, it was affected by the Parisian climate, abundance of cloudy days... But as soon as I moved to sunny Los Angeles, I began to smile often again. And it boosts the mood so much!
*The interview was published in the 56th issue.