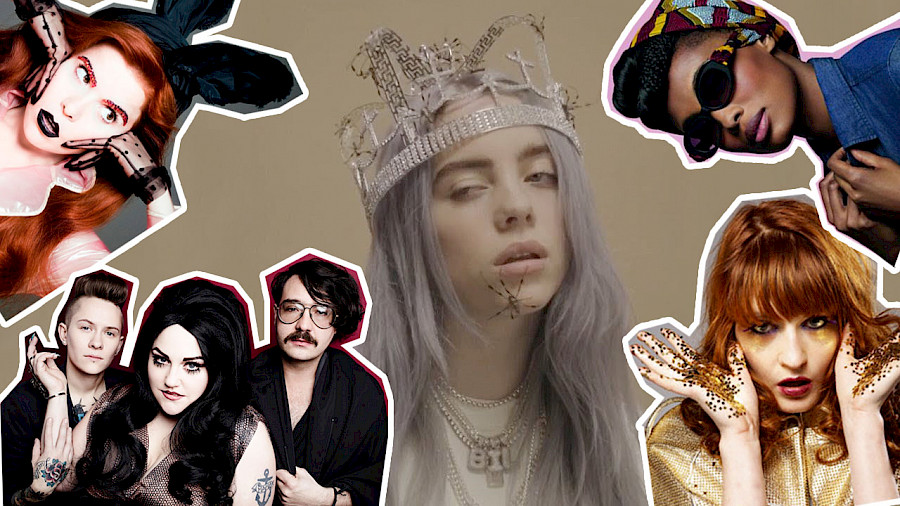 Paloma Faith - Only love can hurt like this
Having heard this voice one time, you'll remember it forever. Amy Winehouse, Duffy and Etta James in one bottle - that is Paloma Faith, She has profound and sensitive one "Only love can hurt like this" deserves getting into your playlist. P.S. Let us make it louder on refrain.
The Gossip - Heavy Cross
Probably, many of you have seen Dior advertisement with Charlize Theron and apparently, everyone had a thought "what a cool song, what an incredible voice." "The Heavy Cross" of The Gossip is just the same song. Let us download this song, use a comb like a microphone and join in singing!
Florence and the machine - Hunger
I suppose that everyone has heard of Florence Welch. Atmospheric Indie compositions with gothic elements and incredibly powerful, unique singer's voice. One of "Hunger" band's last songs, performed in best traditions of musicians. Let us listen to it!
Billie Eilish - You should see me in a crown
The possessor of this sweet, but at the same time, very deep voice is only 16 ... She is already becoming teenagers' idol and she is filling Internet space. Having heard her last composition, you'll understand the cause.
Imany - Take care
She has a deep, velvety voice, conspicuous appearance and her touching texts. She taught to feel free, and now asks to take care of those you love. True messages simply should be in your playlists.