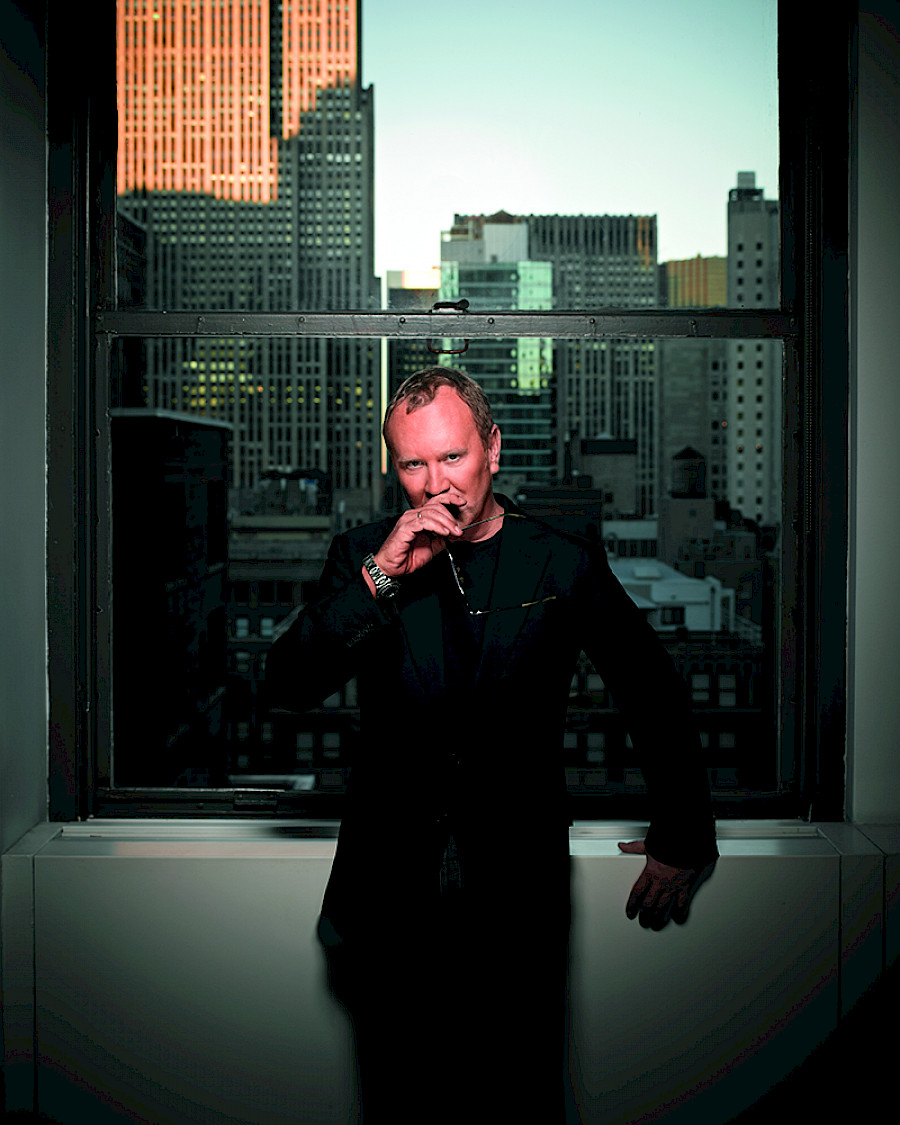 Boundless energy, perseverance, and originality are the three components of success of American designer Michael Kors, who ones dropped out of university for his passion. He is called the founder of mass production of female wardrobe, and not surprisingly - every fashionista worldwide surely has at least one bag with MK logo. For almost forty-year career Michael had worked for American brands, multiplied glory of the French House Céline, dressed up Hollywood beauties, and now not only is the executive director of the fashion house Capri Holdings, but also the brand Michael Kors that owns shoe brand Jimmy Choo and Italian fashion house Versace. Designer and "self-made man", reveals his secrets of the fashion industry to Nargis readers.
You have not completed your studies at the New York Fashion Institute of Technology. You think that education is not needed to succeed in the fashion industry. Then what talents are needed for this?
I don't think there are any "right" or "wrong" ways to become a designer. What worked for me might not work for someone else, and vice versa. One thing is clear: the designer must follow his instinct and his intuition. As to a specific talent, first and foremost determine for what kind of audience you want to create clothes. And authenticity and consistency are the keys to success for any designer.
As a designer, you probably would like to see the whole world wearing Michael Kors?
If everyone wears the same thing, the world would be incredibly boring. It is much more interesting to notice how all sorts of people introduce your design into their style.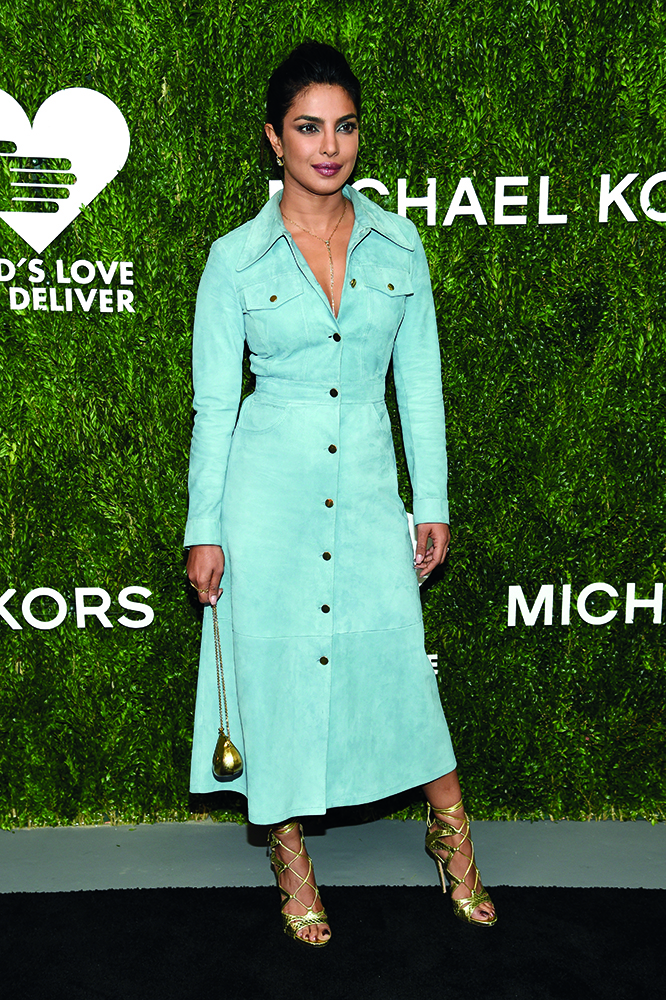 The Michael Kors brand is often called the affordable luxury brand. Why did you choose this path?
I think the words "affordable" and "luxury" have different meanings for different people. In my opinion, everyone needs at least once in their life to get something glamorous and luxurious. And, in my opinion, our MICHAEL Michael Kors line makes this a reality for a wide range of customers.
Where do you prefer to buy clothes and accessories: in stores or online?
I always feel the excitement of going to a luxury store: this music, images, the surrounding space in general ...
And the feeling, when you touch the thing you like, cannot be compared with anything!
What is the main feature of the Michael Kors store in Baku?
All our stores have a glossy, glamorous aesthetics.
The store at Port Baku Mall is very similar to our London Regent Street store with its clean, neutral palette, and smooth mirror accents.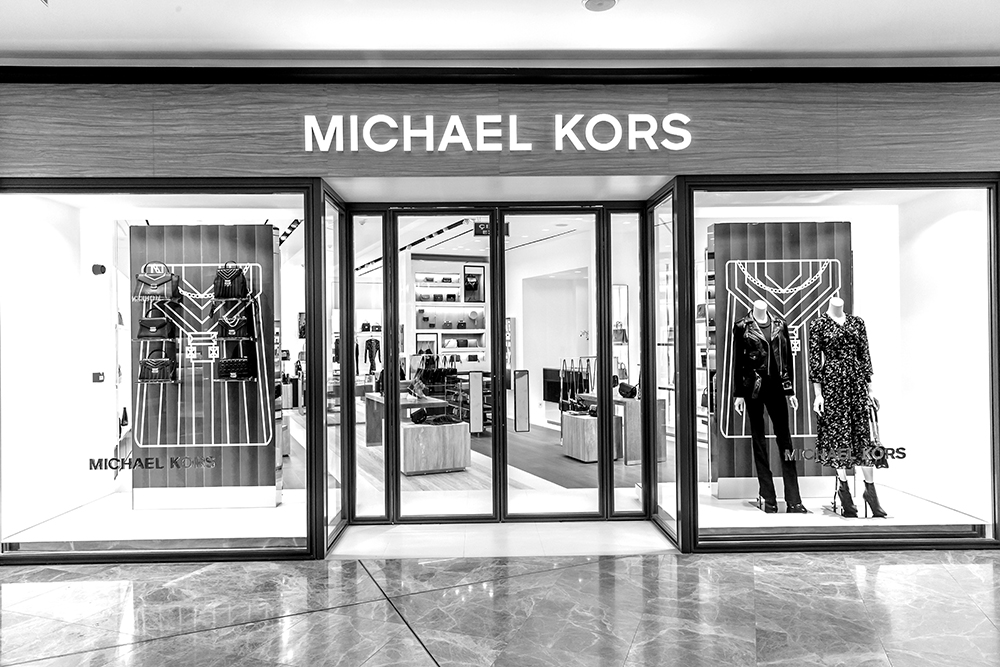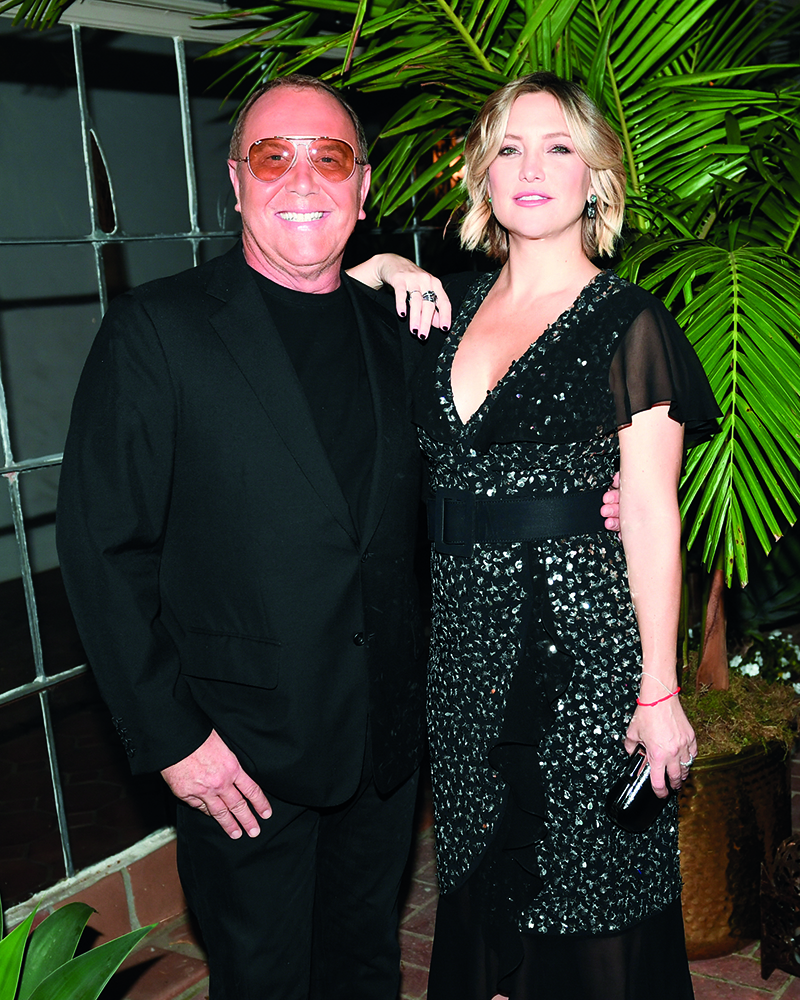 In Baku, you presented the MMK line. Why did you prefer to focus on the second line here?
We felt that both the people of Baku and tourists would love the variety and the range of products of the second line of MICHAEL Michael Kors.
What is especially important for you in MMK?
This is a way to bring the high society DNA to a new audience. Today, everyone is on the move, everyone has some connection to the high society, and everyone needs clothes and accessories that meet their needs.
Your brand is quite popular among Baku residents. What do you think makes it attractive all over the world and, in particular, in Baku?
I think that our Baku clients, as well as all over the world, appreciate the combination of glamor and practicality, which they find in our collections.
Do you consider yourself an example of the American dream?
I am an example of how, knowing from a very early age, you can achieve what you want to do with hard work.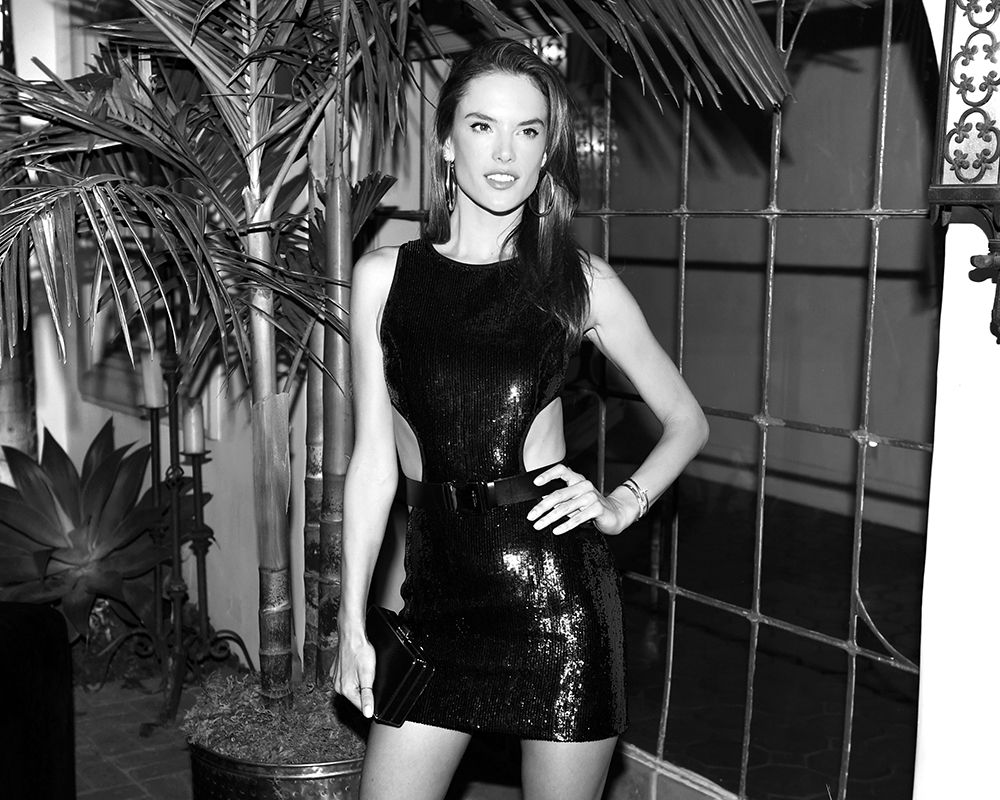 Michael Kors DNA is based on glamorous lifestyle. Has your philosophy changed after 30 years in business?
No, I started my career path right away with designing clothes for successful people from high society, the so-called jetsetters, and I still remain true to this path. The difference is that when I started, the fashion for travel was not so widespread. Today we are all travelers - no matter whether you live in a megacity or in a small town, we are all on the move 24/7 and we need up-to-date clothing and accessories.
The Michael Kors Go Bold collection is a modern rethinking of the fashion of the 1990s. What time frame will appear in fashion next, in your opinion?
I think that we will continue to observe how the irrepressible energy of the 90s is returning time after time. I think, we'll see it all soon.
What do you think: should fashion be repelled by something familiar and traditional? Or should it be more creative, even futuristic?
For me, fashion is more like an evolution than a revolution. But above all, it should be wearable, because no one will use things that are uncomfortable to wear every day.
After several actions of animal advocates, you decided to abandon the natural fur in your production. How important is customer opinion to you?
This conversation within the company went on for many years. First of all, I appreciate, of course, quality, and now, after several years of experimentation, we, thanks to technical advances, can create things that meet the concept of "aesthetics of luxury", dispensing with natural fur, applying its alternative.
The world of fashion is now concerned with environmental issues, the future of our planet. How does this affect the brand strategy of Michael Kors?
We constantly keep in touch with our partners and textile factories, discuss their proposals in this direction.
How do you feel about ethical fashion?
I have always believed that the most eco-friendly thing you can do for nature through fashion is to buy things that you will wear forever.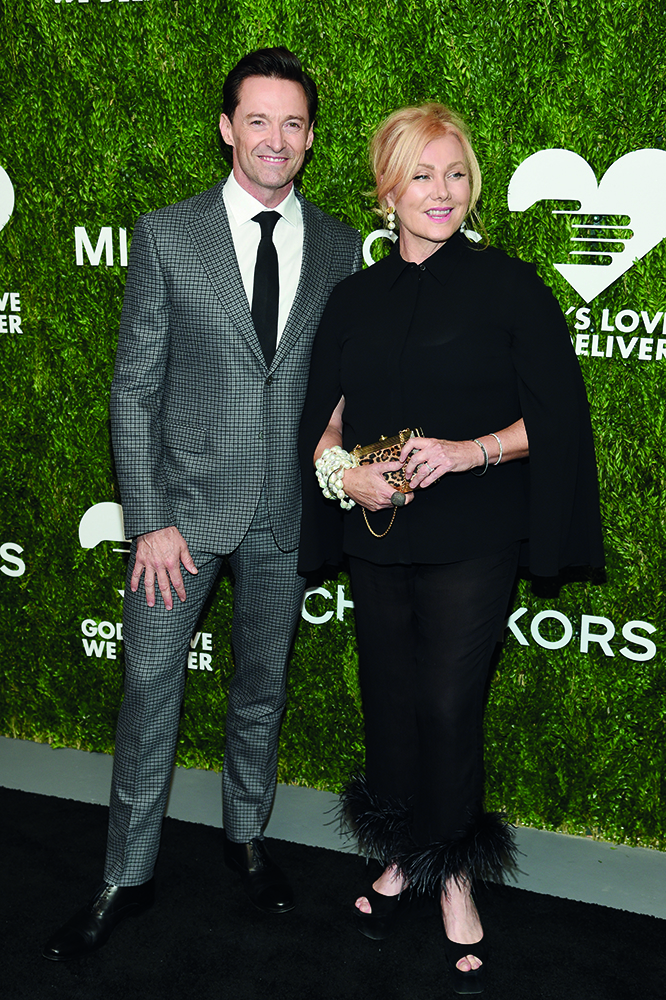 In your opinion, today the fashion is still divided, or is global in nature?
Now it is more global than it has ever been before, and I like it.
Thanks to the Internet and social networks, we are all involved in the same trends. And, as a designer, it is interesting to me to observe how they are interpreted and take root throughout the world.
What are the main differences in the choice of clothing and accessories from Michael Kors between American, European, and Asian buyers?
The differences that we now see in our stores around the world are caused more by geographic and climatic factors than by trends or stylistic preferences. For example, in Moscow we sell more coats than in Miami. But in general, the products are the same.
What is more important in the fashion world today: to be a creative person or a businessman?
Today, a designer must combine both of these qualities; one cannot be successful without the other.
Are you interested in reviews about your collections? Whose opinion is especially valuable for you?
For me, the most important thing has always been the opinion of my clients. And the real recognition for me as a designer is when I meet women who wear my creations in everyday life.
Yves Saint Laurent regretted that he did not invent jeans. What item you would wanted to invent first?
White T-shirt.
Michael Kors has been expanding its product range for many years, adding handbags, glasses, jewellery collections. What's next?
At this stage, we are very inspired by our Michael Kors Access watch line, which is very popular.
Every young designer dreams of becoming Michael Kors. What can you wish to those who are just starting?
I would advise them not to rush and first of all decide on the clientele. Today, thanks to social networks, a designer declares itself before everything will fall into place.
And what advice can you give them from the height of your 40 years of experience?
Never forget who you were and what you were going to do.
Along with fashion, you have dedicated yourself to helping those who struggle with a serious illness. Please tell us the reason why you support God's Love We Deliver charity foundation.
I cooperate with the foundation for more than a quarter of a century. I began to help in the midst of spreading information about AIDS, while many, including me, felt really helpless. And since I am a very responsible person, although not a scientist and not a doctor, I began with an elementary one - with the delivery of food to those suffering from this disease. And I realized that by helping someone who also needs a plate of food, you are able to change someone's day and sometimes life with this relatively simple act, and this changes your outlook. I was fortunate enough to succeed in my business, but I am also proud that I can help God's Love We Deliver in its mission to improve thousands of lives.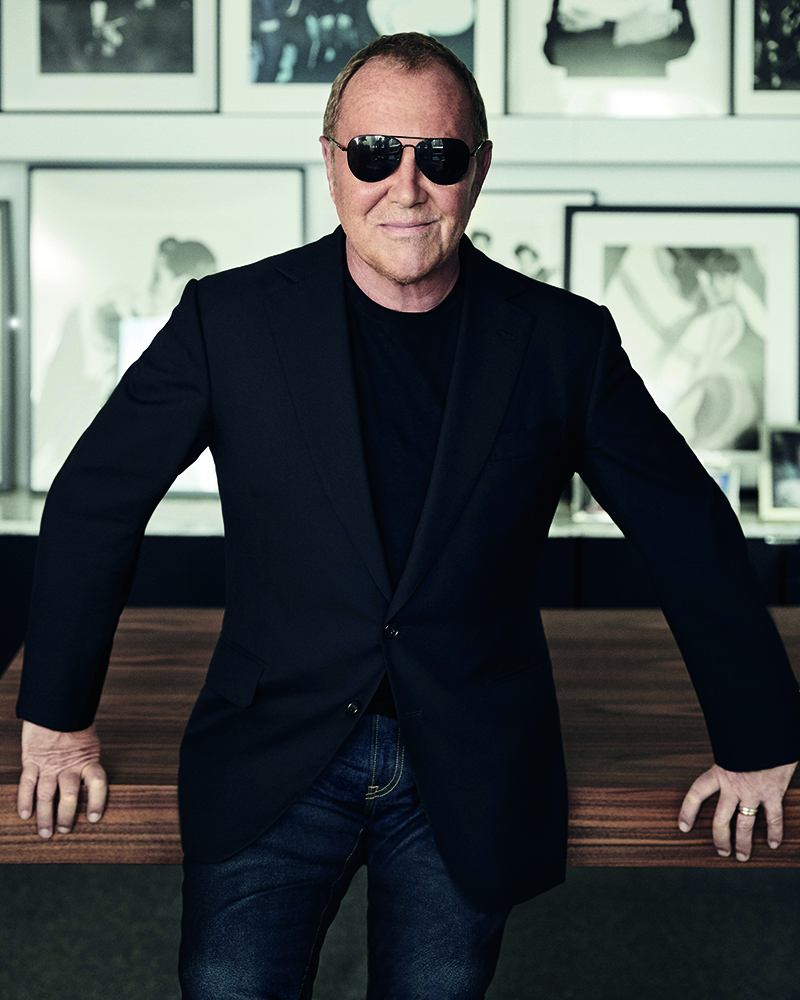 Watch Hunger Stop - Your program is one that provides nutrition of children in need around the world.
Tell us how this program works?
Our campaign Watch Hunger Stop has helped to deliver more than 17 million meals to children in need. It's incredible!
We not only raise funds, but also raise awareness, and teach a whole generation that it is not necessary to be a millionaire to make the world a better place. You can help the cause by simply wearing a T-shirt or placing a selfie on your page on the social network, drawing the attention of your subscribers to the problem, calling for discussion and generally changing people's attitudes towards the world around them.
WHOM WOULD YOU BECOME IF YOU WERE NOT A MODELER?
PRODUCER ON BROADWAY.
YOUR MUSE TODAY?
INDEPENDENT WOMAN, DECISION-MAKING INDEPENDENTLY AND CARRYING WHAT ALLOWS HER TO FEEL HERSELF MUCH.
HOW ARE YOUR CATS CALLED?
BUNNY AND VIOLA.
HOW MANY HOURS A DAY DO YOU WORK?
DIFFERENTLY, TEN HOURS ON AVERAGE.
WHAT THREE MAJOR FACTORS HELPED YOU TO BECOME A FASHION ICON?
CONSTANCY, AUTHENTICITY, OPTIMISM.
DO YOU LIKE TO BE IN SOCIAL NETWORKS?
YES, THIS ALLOWS ME EVERY DAY TO CONDUCT A DIALOGUE WITH WATCHERS THROUGHOUT THE WORLD.
*The interview was published in the fifty-fifth issue.