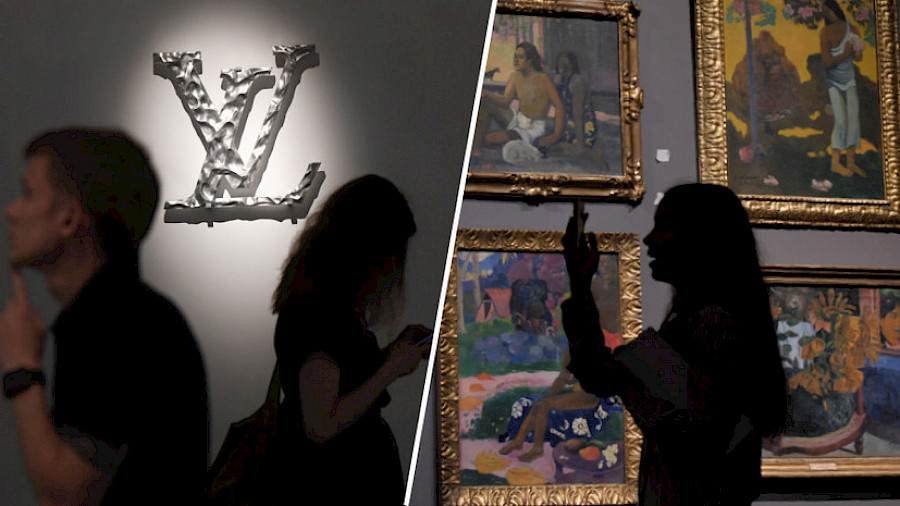 The exhibition of contemporary artists from the unique collection of Fondation Louis Vuitton continues in the Pushkin Museum in Moscow. During the entire existence of the Foundation, such large-scale projects can be counted on one hand. The works of such iconic masters of the XX and XXI centuries as Jean-Michel Basquiat, Andy Warhol, Gerhard Richter, Alberto Giacometti, Marina Abramovich and others came to Moscow. A total of 65 exhibits, among them – painting, sculpture, photography, lighting and video installations, created from 1947 to 2018. All of them are exhibited in Moscow for the first time.
Each artist in the exhibition is represented by his most recognizable works; this is an exceptional opportunity to see textbook examples of key trends in modern art and to reflect on how the aesthetics of beauty has changed over the past century. Contemplative, emotional art is represented in the collection of works by Gerhard Richter and others. One of the most precious artists of our time, Richter deserves a living perception: to understand the value of his paintings, you need to look at them live.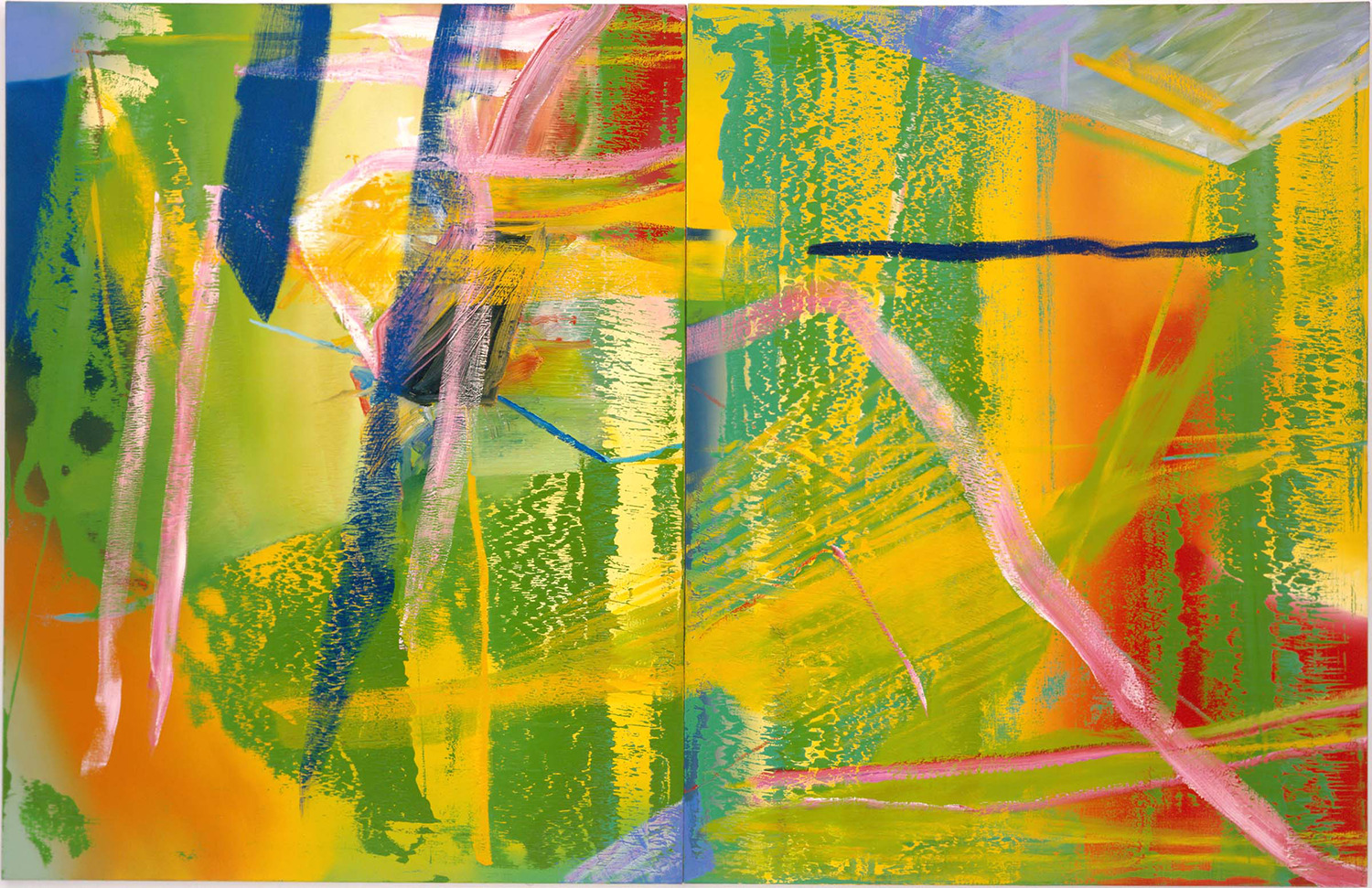 Gerhard Richter, Lilac, 1982.
The exhibition also includes the alchemical miracle of Sigmar Polke, which the curator called vivacious: "We don't even know how this work will look like by the end of our exhibition, because it is constantly changing due to the slowly ongoing chemical process." In the 80s, Polke experimented with pigments, varnishes, turpentine... While working on this canvas, he used oil paint, indigo juice and alcohol-based varnish. Lacquer oxidized the pigment, and the rusting process is still ongoing. 
Sigmar Polke, Nachtkappe I, 1986. 
Those who are concerned about global issues should turn to the canvases of Giacometti, Yves Klein, Mona Khatum, Maurizio Cattelan (yes, the same one, with headless horses sticking out of the walls).
Yves Klein, Untitled Anthropometry, 1960.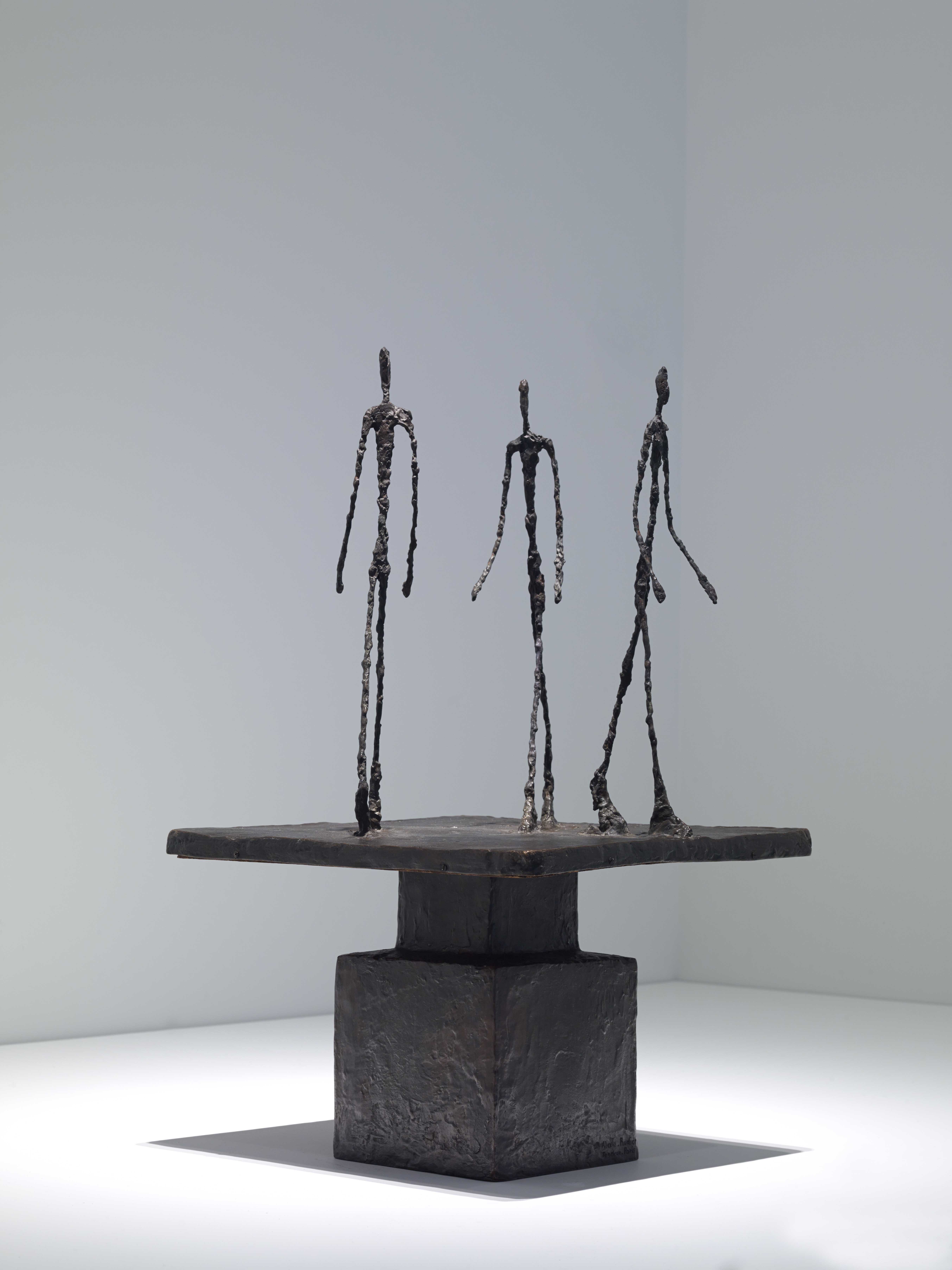 Alberto Giacometti, Three Men Walking, 1948.
Works by Andy Warhol, Basquiat and other artists present the pop style at the exhibition. Reproductions, including digital ones, do not convey the mad energy of the Basque paintings. If someone says that anyone can do this, do not believe. To be able to do that, you need at least to be born in the 60s to a Haitian and Puerto Rican family, spend your entire youth in museums, then live on the street, be friends with Warhol and become the first black artist.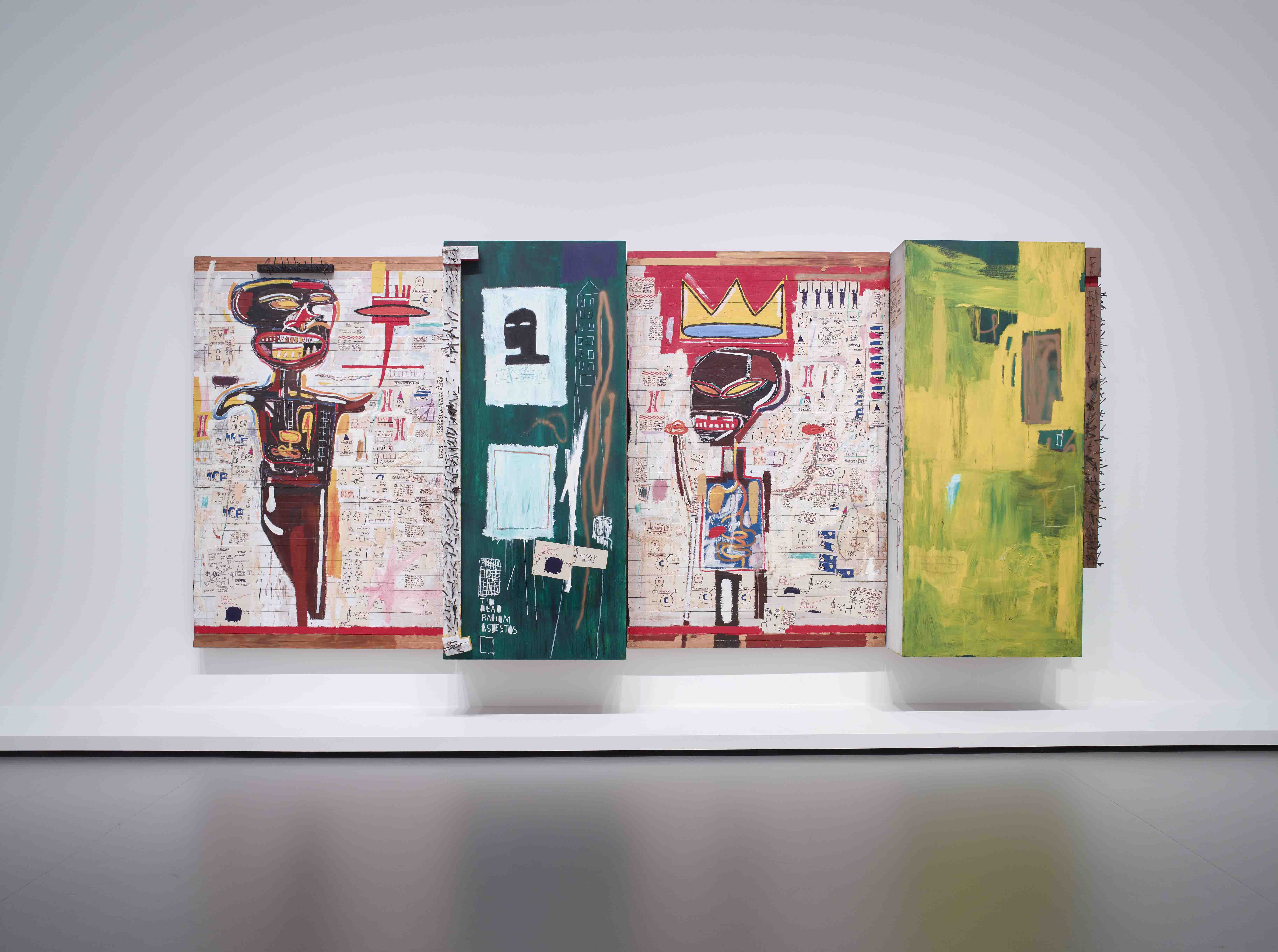 Jean-Michel Basquiat, Grillo, 1984. 
The special interest of the Fondation Louis Vuitton to new media is reflected in two large meditative installations of Pierre Yuig and Marina Abramovich.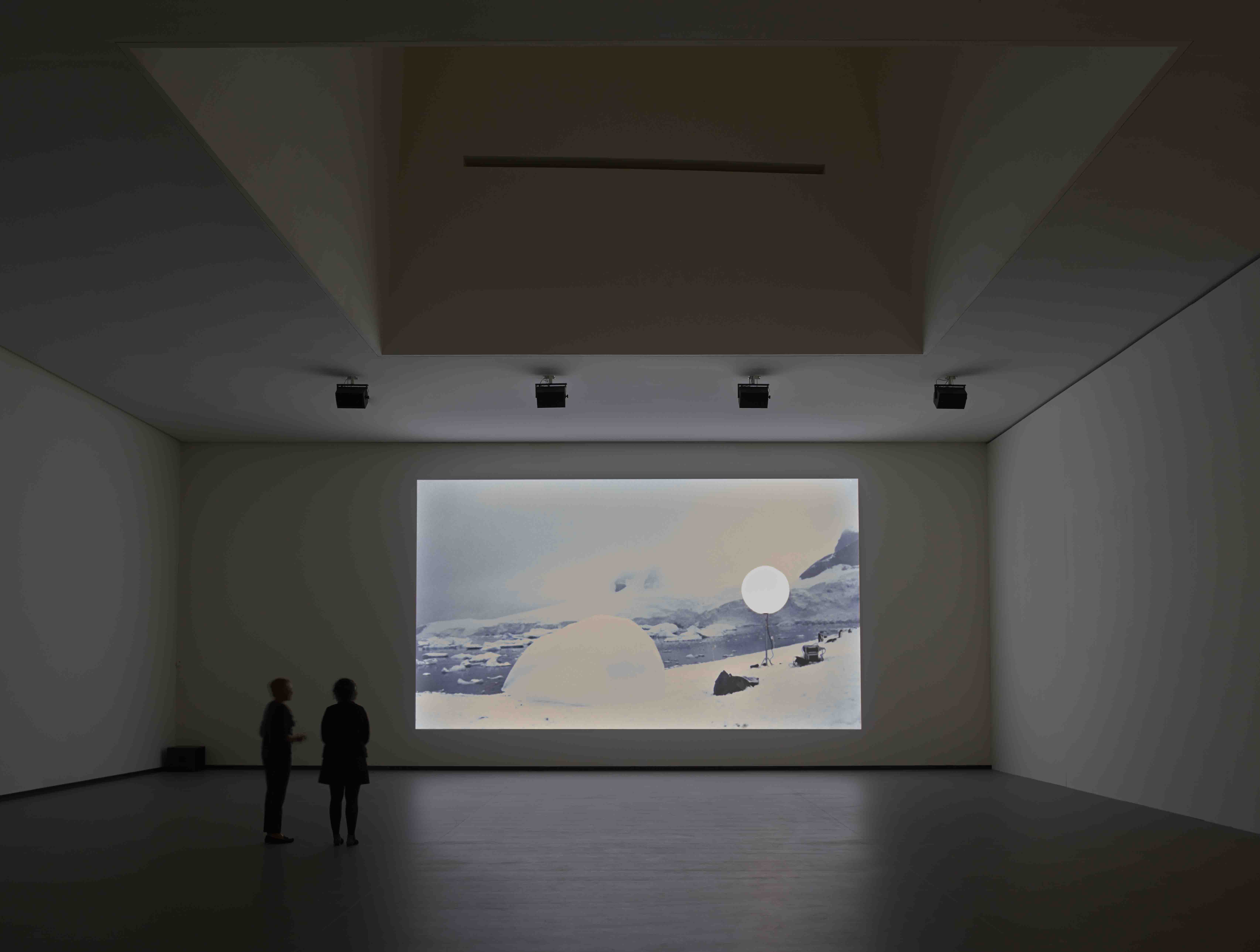 Pierre Yuig, A Journey That Wasn't, 2005.