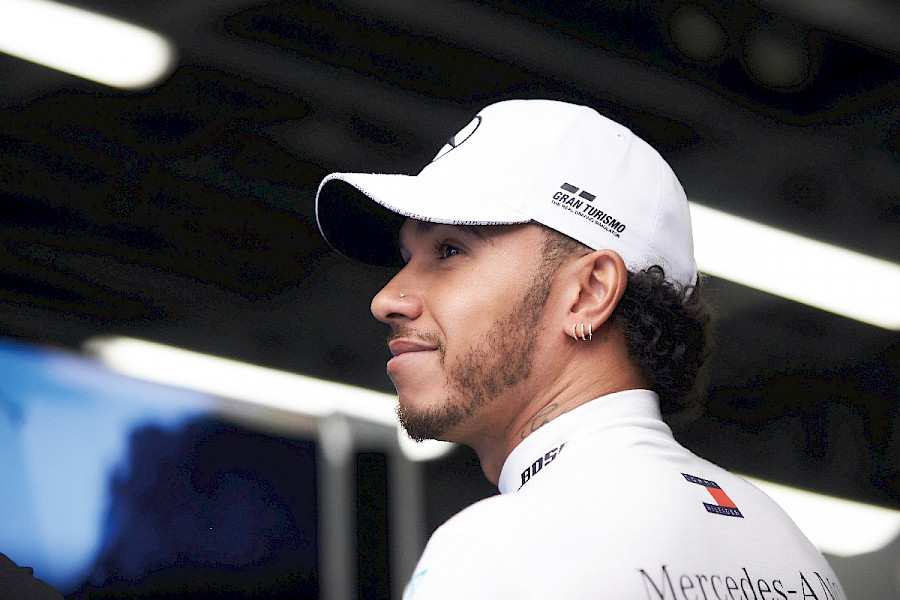 Five-time world champion, he was the winner of the thousandth race in the history of Formula 1. This year, Lewis Hamilton scored four wins in the six Grand Prix that had already taken place, and he finished second twice. He is one of the best pilots of Formula 1 in its entire history, the first – and so far the only – black athlete in this kind of racing. As a ten-year-old boy, he told the boss of his future team that he would play in its line-up, and achieved his goal, becoming also the youngest pilot at that time in the history of Formula 1. British race car driver Lewis Hamilton, the pilot of the Mercedes team, the winner of last year's races in Baku, was the second this year, giving the palm to his teammate Finn Valtteri Bottas. Immediately after the qualifying race of Formula 1 at the Grand Prix of Socar Azerbaijan-2019, Lewis Hamilton willingly answered our questions.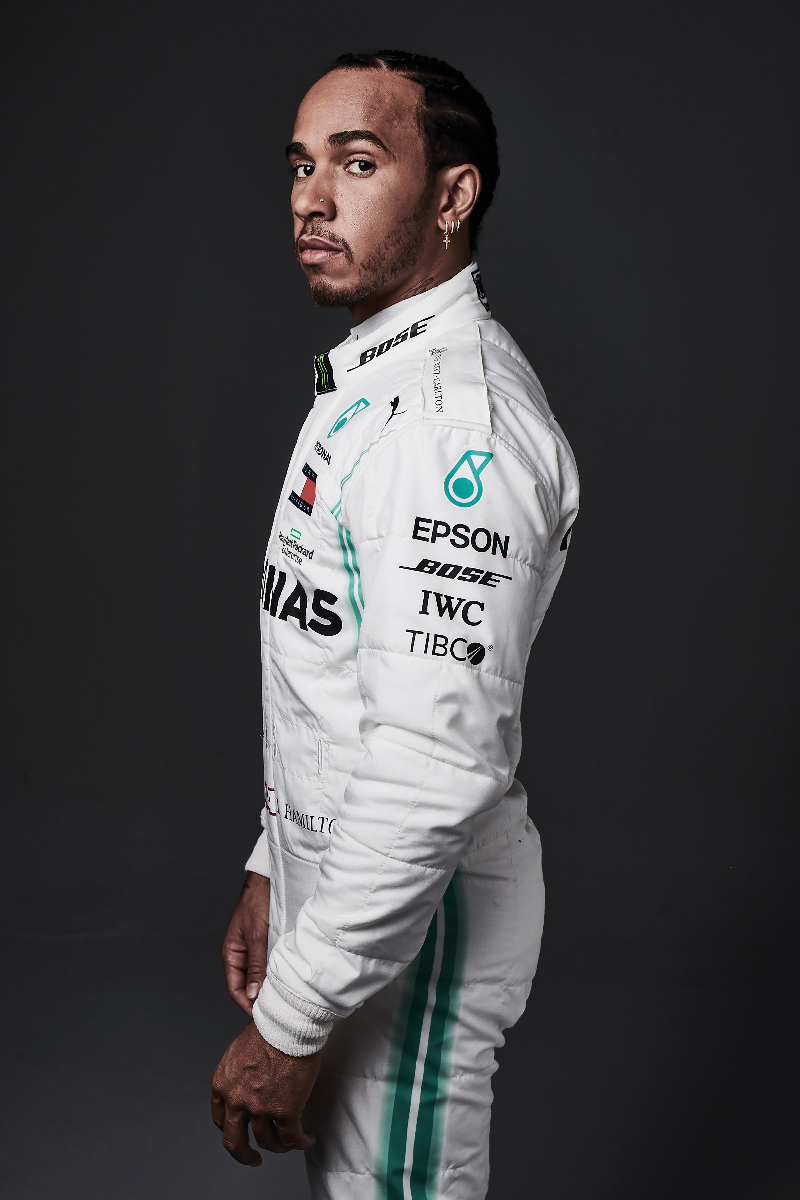 You have made an incredible career in Formula 1. What determines your success – talent, diligence, technology? And anyway, what is your personal formula for success in Formula 1?
I think the answer is a combination of all these factors. Personally, I started it all in my childhood: I had a dream, and my father did a lot to achieve it. There was a time when he had to work four jobs so that I could engage in auto racing... I was lucky that after my first victory in the championship I met Ron Dennis, the head of my future team. He gave me opportunities for professional growth and development. I worked a lot on myself. The professional development of a race car driver is a long process, here you need determination, focus on the goal, readiness to overcome difficulties... In addition, before me in the car race there were no dark-skinned not only winners, but even just pilots. So I was doing something unusual, unique, thus setting an example for the guys with whom I grew up and went to school, but who never thought to engage in motor sports.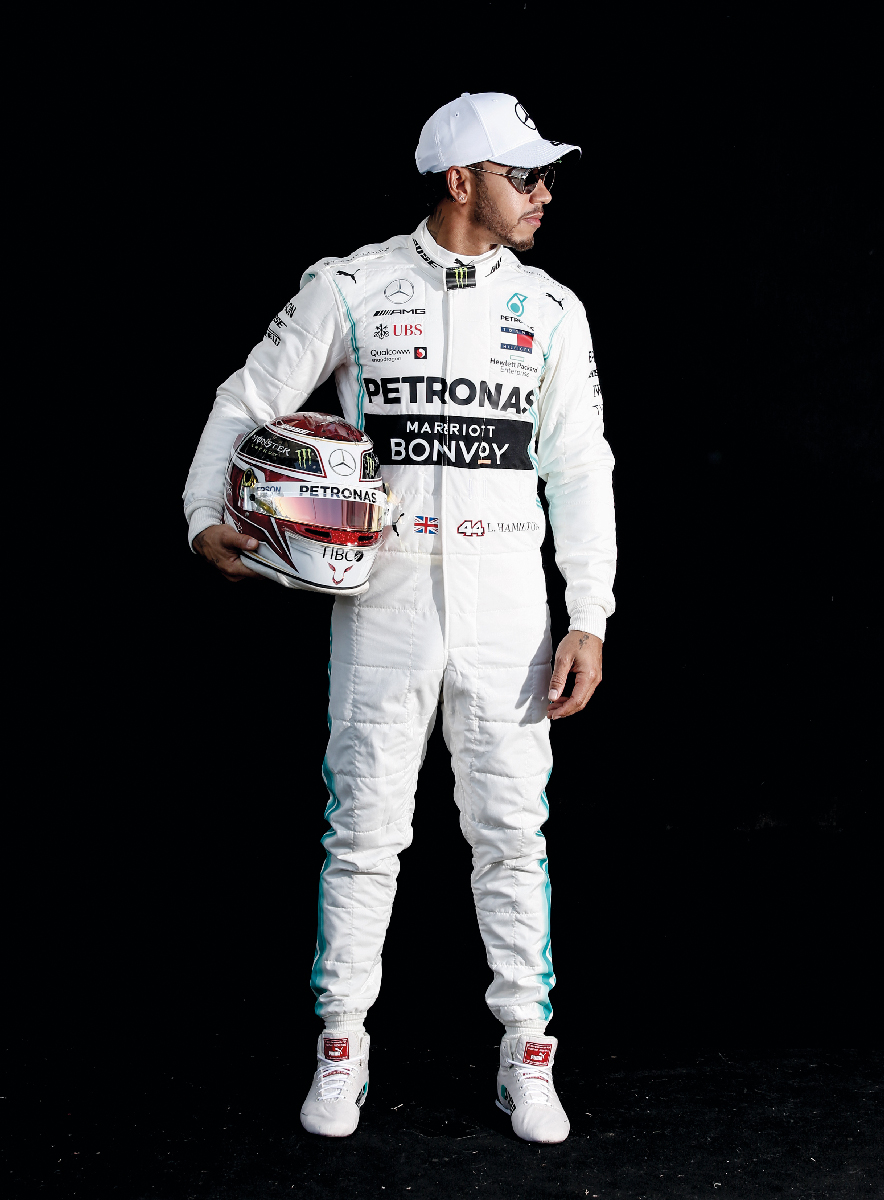 By the way, let's talk about the differences. You are the first and so far the only black Formula 1 champion. In the 2007 championship, you mentioned that you are different from others and that Nelson Mandela and Martin Luther King are among your heroes. Did your background motivate your sports achievements, did it give you any strength?
Frankly, this is not exactly what comes to my mind when I sit behind the wheel. When I race, I think only about winning. It seems to me that uniqueness is very important, but not in the sense of exclusivity, because each is unique in its own way. It is important to understand and accept our individuality, our difference from others, and what makes us special. Well, my background allowed me to see things from a slightly different angle. I had to work more on myself, try harder than others, otherwise I would have failed.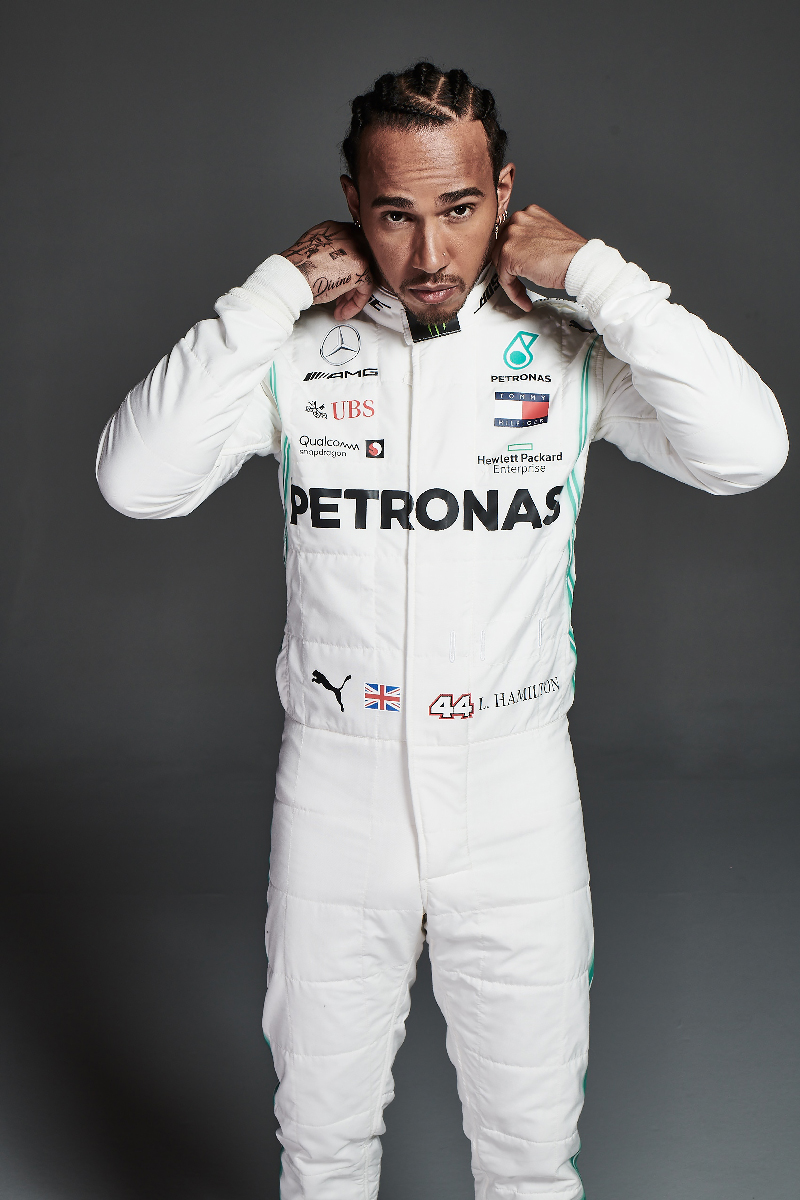 This means that you owe your father the opportunity to engage in motor racing. And who were your mentors? And who else played a role in your formation?
Indeed, in terms of my achievements in sports, my father is the main person in my life. In addition, my mentor since childhood was Ron Dennis. And I was inspired by examples of great racing pilots, for example, Ayrton Senna is my favorite race car driver. From the age of five I dreamed of ever becoming such a pilot like him. Many children have similar stories: someone watches football and dreams to be like Neymar or Cristiano Ronaldo. And I watched auto racing and wanted to be like Ayrton Senna!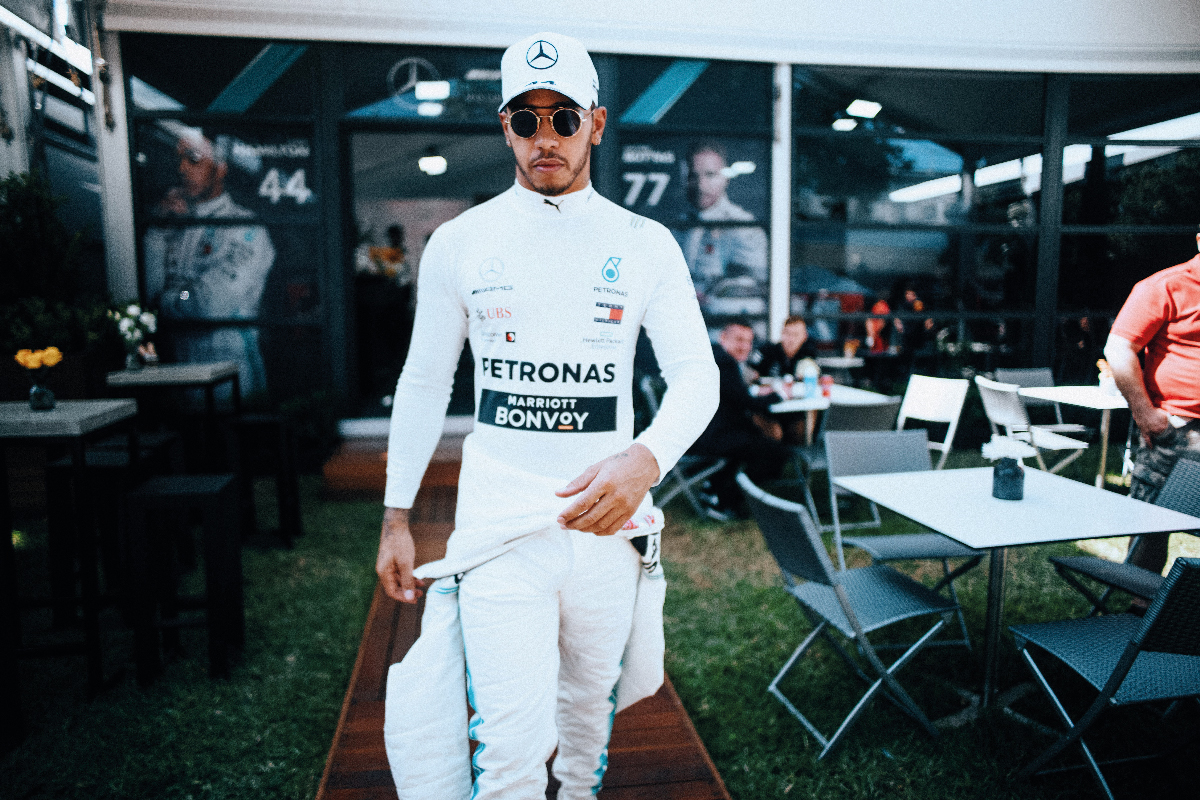 The sixty-second Formula 1 season in 2008 was probably the most dramatic in your career: you literally won it at the last moment and became the youngest champion in the history of F-1. How did you manage to achieve such an incredible result? Do you believe in miracles, in luck, or do you think that everything depends on us?
Do I believe in miracles? Yes, I do. A lot of miracles happen around us every day. The birth of a child is a miracle in itself, the birth of a healthy child too. My brother was born disabled, and now he participates in car racing. It is a miracle that he walks, although the doctors said that he could not! I do not really believe in luck and bad luck, these words are often used for no reason. Bad luck is cited to justify its own failures, instead of sorting out the reasons and taking responsibility. Conversely, speaking of someone's luck, usually thereby diminishing the merits of the man himself. Personally, I do not believe in such things. I believe that in many ways we ourselves create our own luck, although something can happen that is completely beyond our control. But I do not see it as luck or failure. I lost the 2007 championship year, but do not think that I was not lucky. I took a lot out of this defeat and already next year I was in the lead from the very beginning of the season and eventually won. At that time, many factors were playing against me. At the end of the season I had to finish at least fifth in order to win the championship, but, unfortunately, before the last race I was the sixth. I had to gather all my will into a fist. At that moment it began to rain, the driver of the other team made a mistake and fell behind, and we won, overtaking that team. In the end, I still came fifth. I think the Universe is developing according to laws that are still unknown to us, and I was destined to win then. By the way, two weeks later, Barack Obama was elected president – the first black president in US history. It was an amazing chain of events!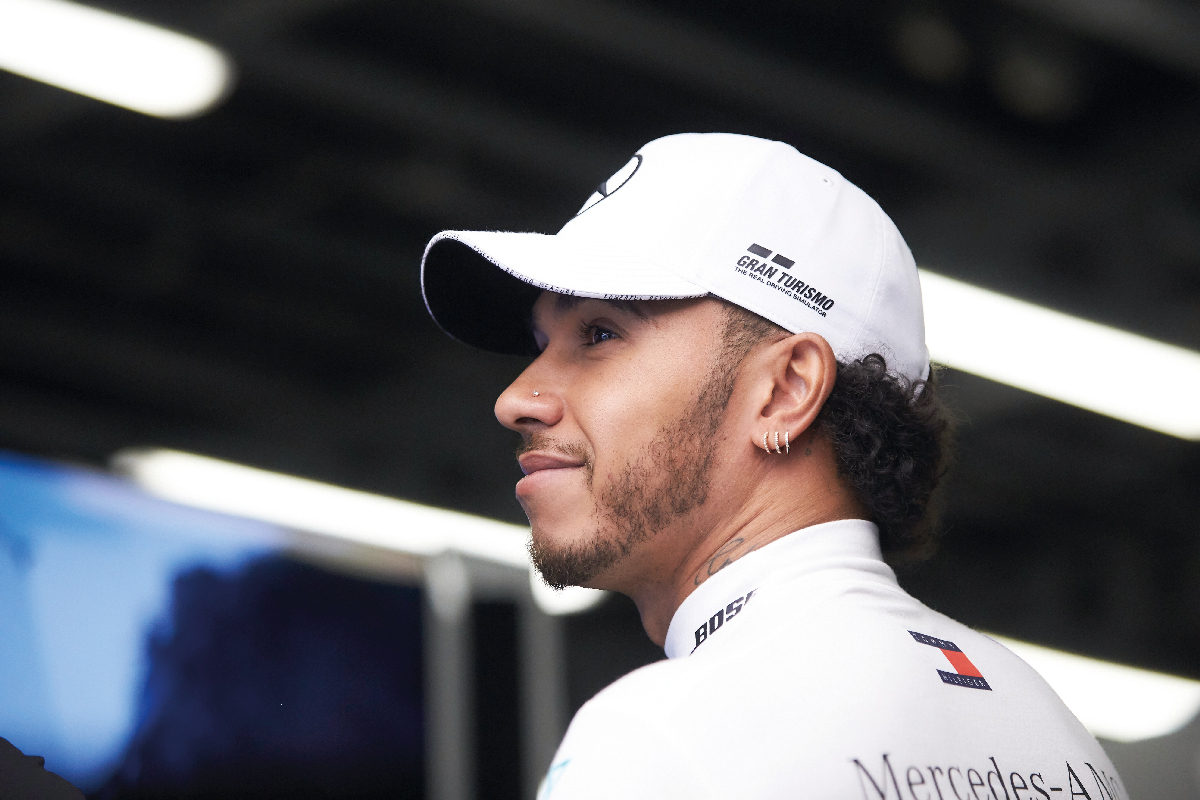 What can you say about the infrastructure of Formula 1 racing in Baku? What are the differences between Baku and other cities where races take place? What is your professional opinion about the Baku highway: what can we expect from it and what to fear?
Before participating in the races, I did not know much about Baku, I even had to look for Azerbaijan on the map. In the past, when people of my generation were in school, they did not tell us about this country in geography lessons. In Baku, we immediately liked the track. Of course, the urban racing segment is always fraught with difficulties; it is easy to make a mistake in racing on city streets. In Baku, the streets are smooth, the infrastructure is just incredible! The organizers have done a great job to ensure the holding of competitions and at the same time not to disrupt the functioning of the urban infrastructure. Singapore is considered one of the best cities in terms of organizing races, but Baku has achieved comparable organizational results. Moreover, the Baku segment of Formula 1 racing can be called the most spectacular: over the past three years, more than two hundred overtakings occurred on the track. I do not even know how it happened, there were no such phenomena in other places! For example, the race in Monaco is far from being so spectacular, over the past ten years there was probably five hundred overtaking. And in Baku there were two hundred, and in just three years! I think the entertainment competition will increase. Need more such spectacular championships to attract the public. Personally, I didn't show the best results in the Baku racing segment: I won here only once – last year. So now my task is to thoroughly examine the route and squeeze everything out of the car by the next time.
The interview was published in the 61st issue.