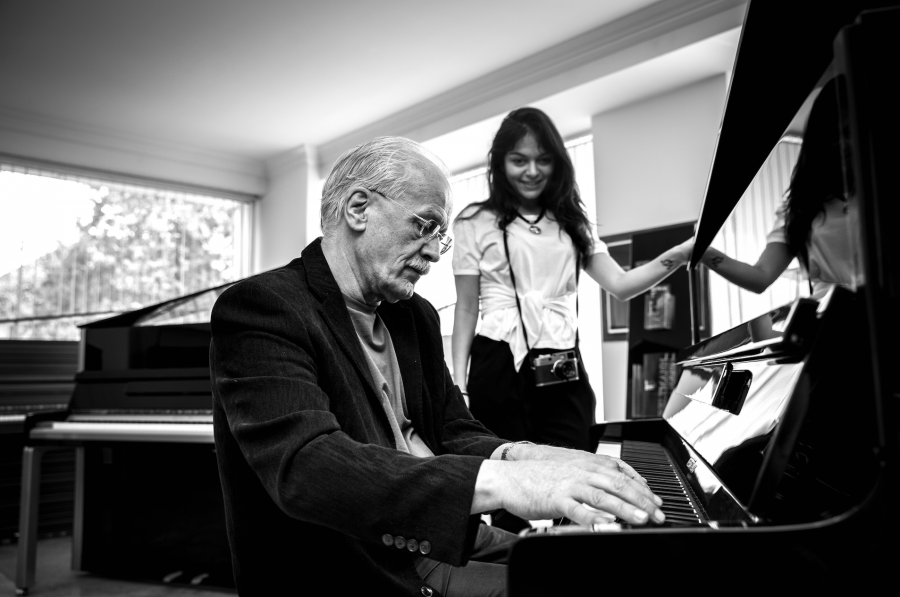 Azerbaijani company Gilan Beltmann Piano was founded in 2008. It continues traditions of famous Dutch company Beltmann Piano, opened by Johann Beltmann. Today his great-grandson Hanz Leferink runs this brand. While making a Qabala tour, we stopped by the factory to ask its owner couple questions.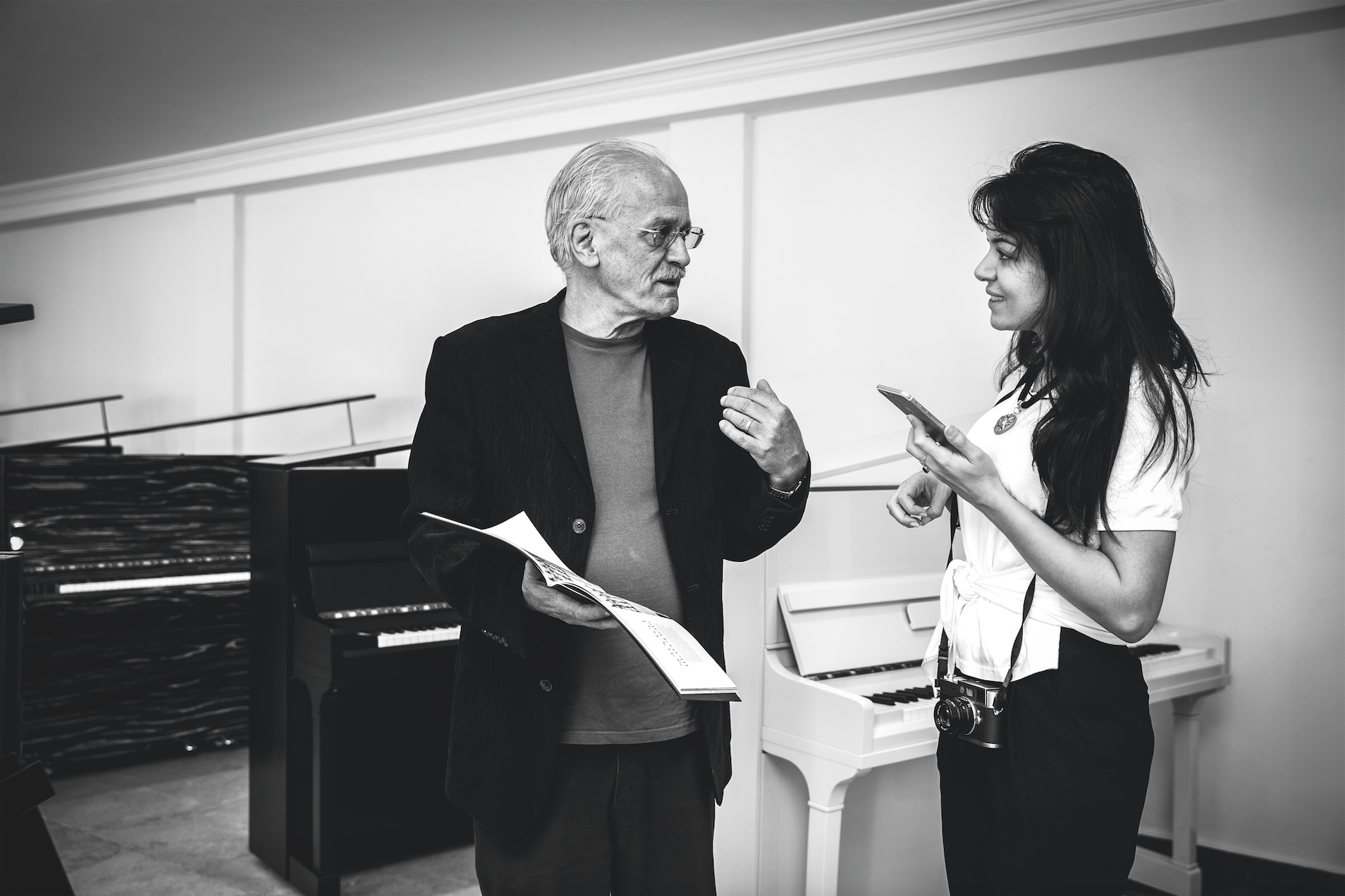 So, behind you is a whole dynasty of musical instruments makers…
Yes, my great-grandfather Johann Beltmann founded factory of piano production Beltmann Piano in 1901. Like my father, I worked there too, since 1967. Having become its owner, I moved factory to the southern part of Germany where in 1983 I it merged with Berdax factory. The factory functioned till 2002, produced over ten thousand instruments. And in October 2008 construction of new factory in Qabala was launched, so now various piano models are manufactured here.
And you live in Azerbaijan all year long?
Yes, for already ten years I live with my family in Azerbaijan, since 2008.
How often do you visit your relatives in Netherlands?
I live here permanently, but I visit the factory in Germany from time to time – no longer than for 5-6 days, to settle organizational matters. Other than that, my house is in Netherlands, literally on the border with Germany, where I often stop by as well.  Basically, I come home four-five times a year…
But you factory in Germany is still functioning?
No. As soon as we opened the factory here, this means since 2008, all our instruments are made only here, in Qabala.
Both piano and pianoforte are made from selected varieties of wood, which passes detailed inspection. The material arrives from several ecologically pure regions of Germany, England, Turkey, Czech Republic and Austria, where the nature itself provides compliance of quality of wood to high standards of musical figures. Strings and hammers for instruments are made manually and finished by using only eco-friendly and non-toxic substances; artificial materials are not involved in producing at no point.
How many pianos Qabala factory manufactures per year, and where are they distributed?
It must be noted, that our product is sold by piece, and is fully handmade, that's why we release no more than one thousand instruments. Sales have already covered Germany, USA; we recently sold pianos to Kazakhstan, UAE and to couple other countries. 
In what period the order for piano production is carried out?
It takes six months to create high quality Beltmann piano.
In 2008 Gilan Beltmann Piano company started realization of project for training specialists in order to expand the production, announced recrtuitment on courses for persons interested in mastering a method of Beltmann's manual production. Qabala production of Gilan Beltmann Piano is the only piano manufacturer for today, applying this nonconventional technique.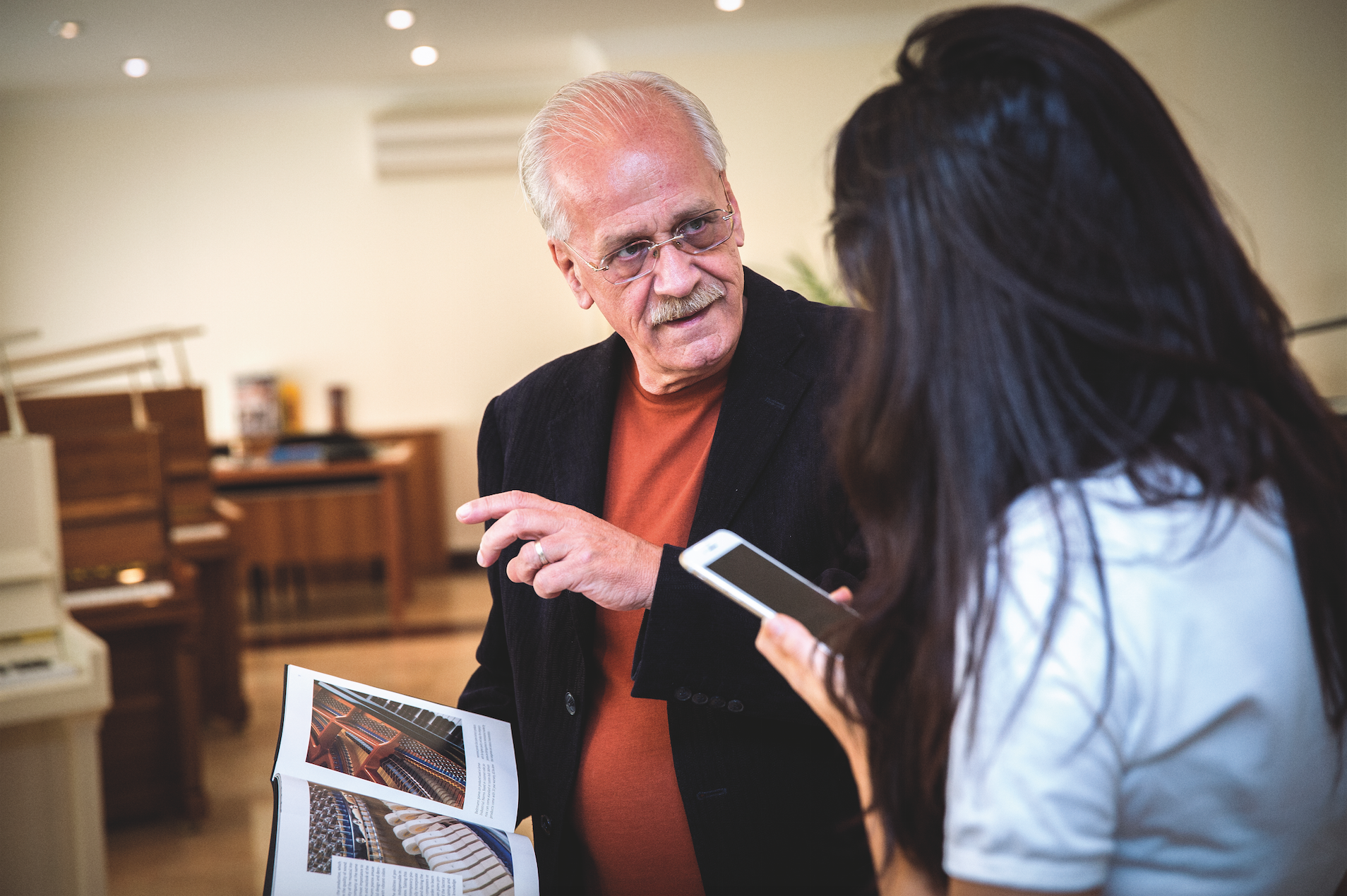 How many people are engaged in production process? And how many of them are women?
We have 150 employees, and half of them are women.
Where in Baku Beltmann piano is available for purchase?
It is always possible to arrive here, to Qabala from Baku, and choose a piano or order a new one on the ground. Baku is not very far from here, only 220 kilometers. If only, you really need a good piano, of course.
What is a price range of your products?
I would like to say once again, that our product is a one piece retailed good, you can name it exclusive, because it is manufactured manually. The lowest price for it is 5 thousand manats, and the highest at the moment is 90 thousand, for piano, made from transparent glass.
And this a handmade job as well?
Certainly. We consider all wishes of the customer concerning design. Everyone has different taste: someone wants a blue piano, others associate it only with red or other color…And that's perfect! The main thing is, that we receive an order, begin the work and in six months the piano is ready. The customer needs to bear in mind that it is a long, laborious work: piano like that consists of 14 thousand details, and it is completely handmade. There are no automated machines at factory.
Piano, as we know, is a basic musical instrument. It develops both feeling of a rhythm, and ear for music, coordination of hands and even memory. We see the increased demand for this instrument In Azerbaijan now – and it's not accidental: playing a piano, as it was several decades ago, gained the status not of just fashionable decoration of soirees, but an obligatory component of younger generation's spiritual baggage. Our fellow citizens are more and more claimed in a thought that music helps the child grow into a spiritually rich and creatively gifted personality.
How do you spend your free time here, in Qabala?
I sleep, if I have free time, of course…But in general, I lead a normal life: play piano, develop design, look after my children. You have already seen my boy, he will be 3 next week. Our little girl is only nine months old – she is my reason for living!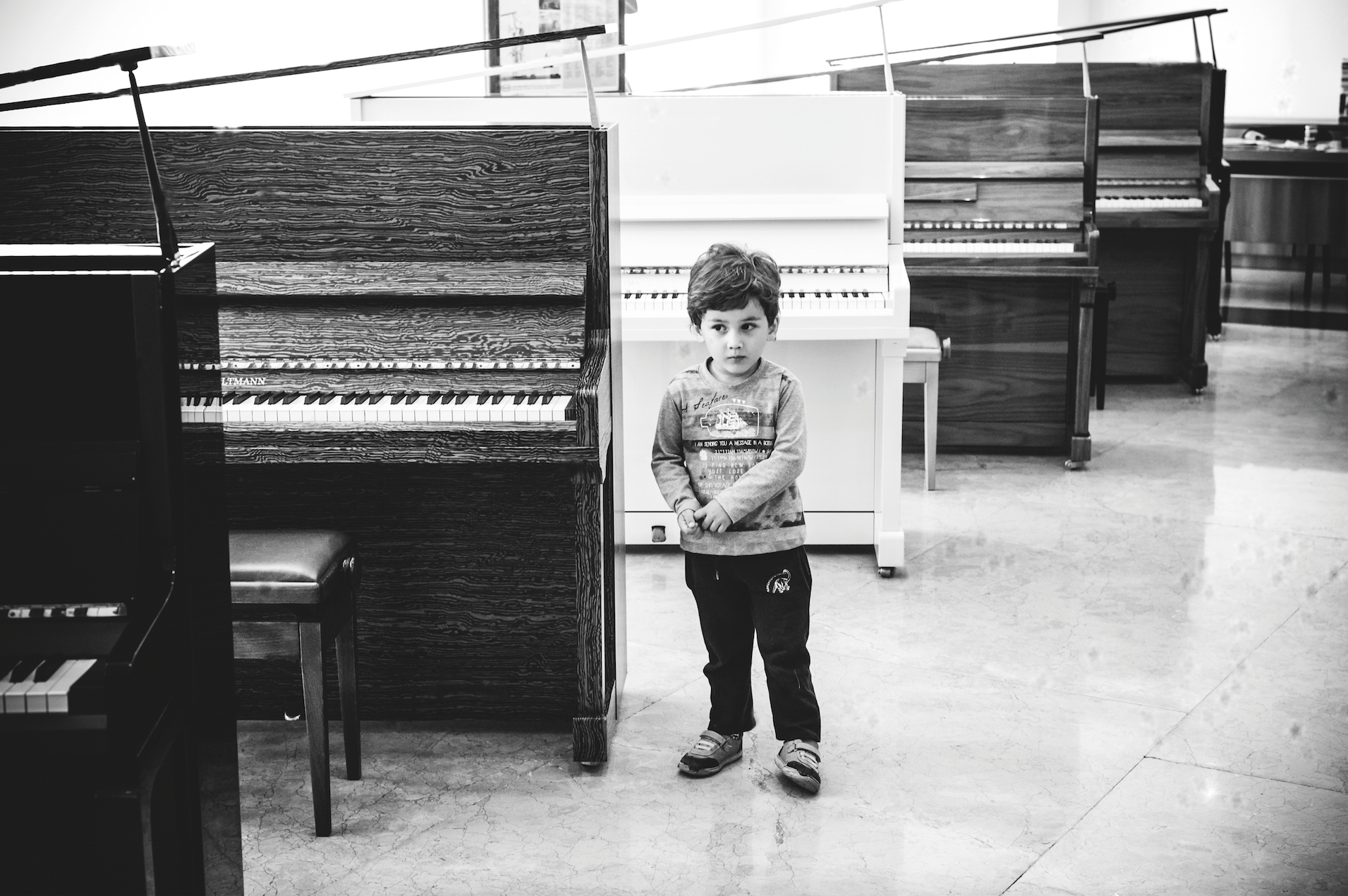 Photo of Hanz Leferink's son. They named him Kamal 
How many children do you have?
Two of them are here. I also have an adult son, he is 39 years old.
I already had an opportunity to observe how you communicate with the children, and I should tell that, you are a great father! Do you have babysitters?
No, my mother-in-law and sister-in-law help us watching the kids.
Here, in the nature, you probably, have more chances to get closer with them.
Of course, we are always together, and this is really important to me. I cook for children myself every day. By the way, I love to cook! I cook a lot, and especially, I love baking.
We wish you good luck with everything!
Thank you!
Maybe, you could play for us?
I'd be happy to…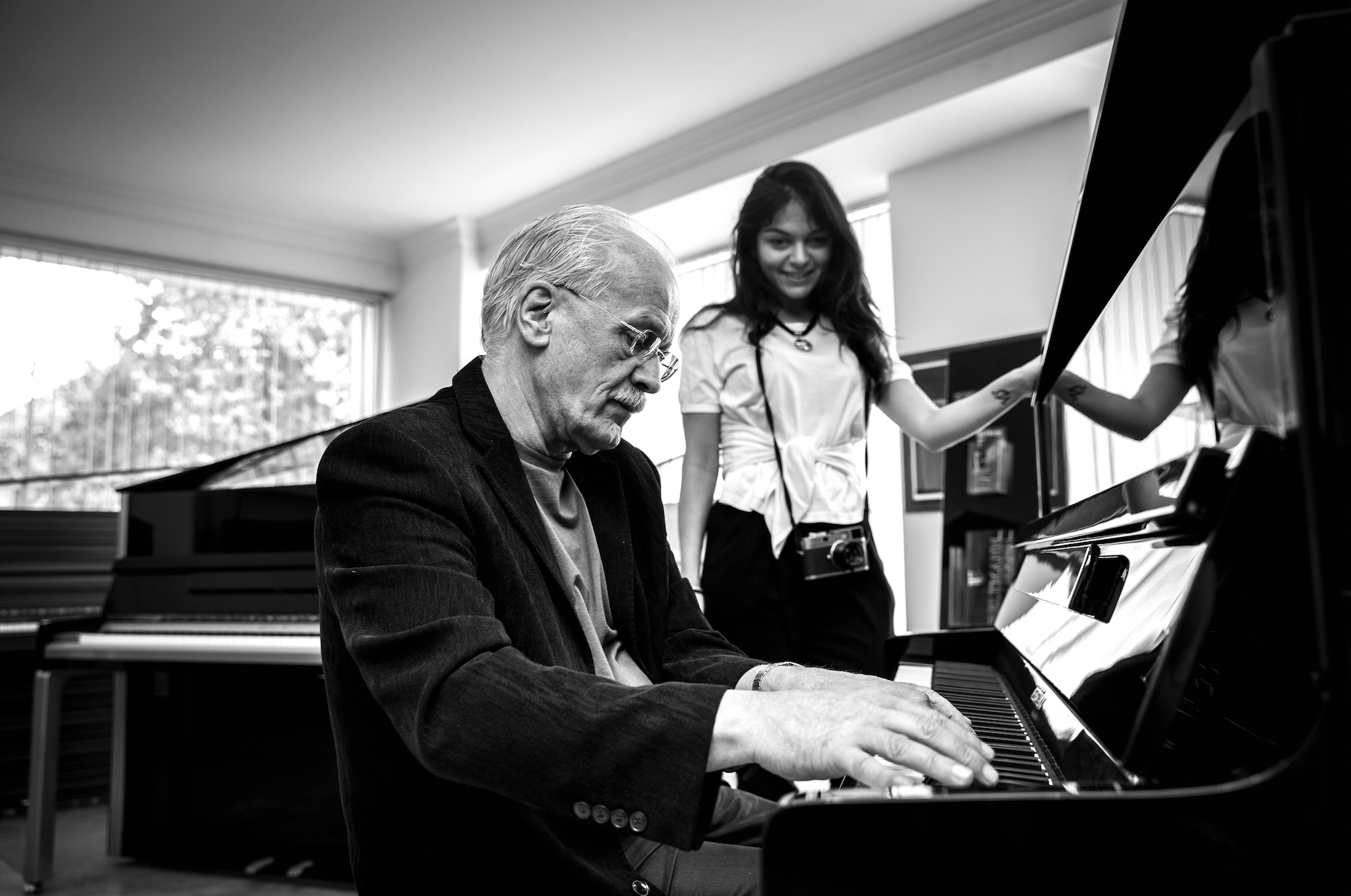 Gilan Beltmann Piano factory has its own concert hall with capacity of 330 persons. The management is planning to create Piano Academy, in order to train young people to age-old art of creation of this historical musical instrument, which does not tolerate falsity.
In October 2008 was launched construction in new factory in Qabala.
Betlmann's piano - is an instrument, famous with its high technical features, which was a result of painstaking handmade assembly from 14 thousand details.
In Azerbaijan playing a piano gained the status not of just fashionable decoration of soirees, but an obligatory component of younger generation's spiritual baggage.
Our fellow citizens are more and more claimed in a thought that music classes help the child grow into a spiritually rich and creatively gifted personality.
INTERVIEW ULVIYYA MAHMUDOVA PHOTO PARVIZ QASIMZADE, ULVIYYA MAHMUDOVA