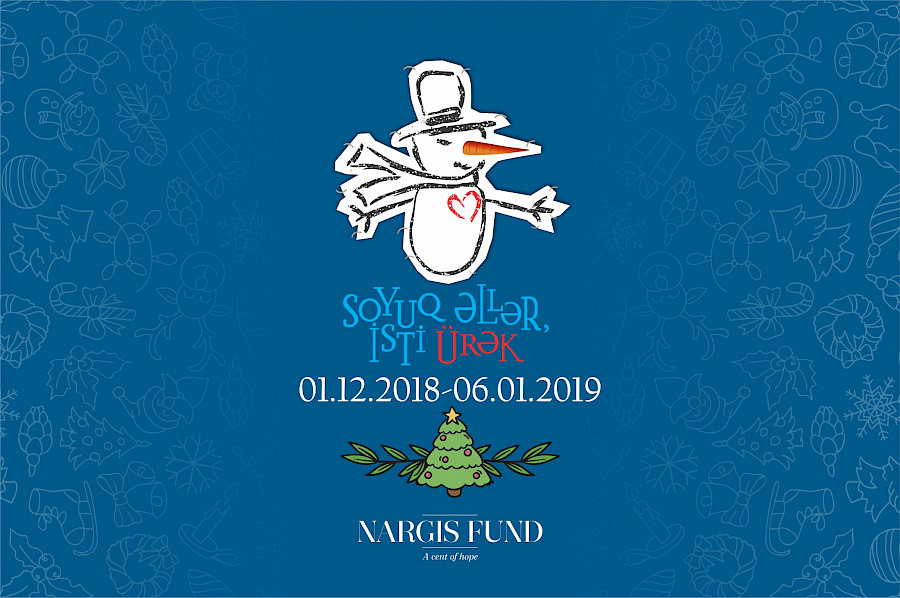 From 1st December to 6th January 2019 "Nargis Fund" will hold another Charity fair "Cold hands, warm hearts" on Fountain Square.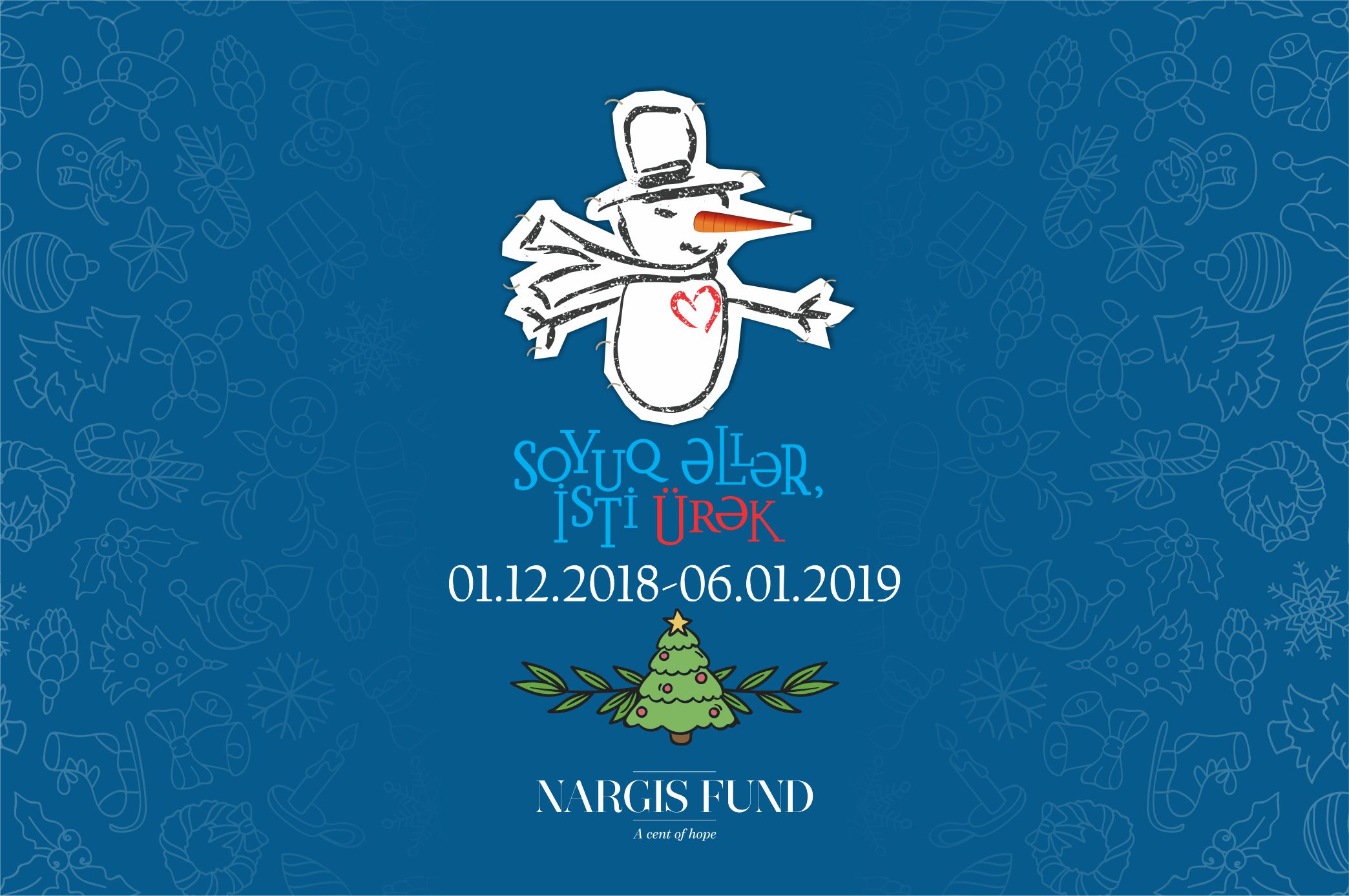 OJSC "Azerishiq", "Baki Abadlig Khidmeti" LLC, Pasha Security, also general sponsors "Boutique One", "Azercell", "Shamakhi Palace", «Azərbaycan çayı», "Berg", "Balkhoorma", "Zeytun bağları", "Mughanbank" and "Coca-cola" will give their support in organizing the event on the highest level. The concept of this year's charity fair will be different from previous ones and become even more memorable.
This charity fair is being held for already sixth year. Traditionally, all funds, collected from event will be transferred to medical treatment and surgeries for children, suffering from various illnesses. Kids from orphanages will be honored guests of the fair. They will be offered to enjoy entertainment programs and interesting events. They will also get gifts from sponsors.
In 47 houses, installed on Fountain Square, anyone can purchase New Year gifts, souvenirs, books, clothes and many more. You can enjoy hot beverages and different treats in little cozy cafes.
"Nargis Fund" was founded in 2012 by the editor-in-chief of the Nargis magazine Ulviya Makhmudova and its intensive activity started since 2013. This is when holding of charity fair "Cold hands, warm hearts" was initiated, which soon developed into a good tradition. Detailed information about fund's and "Cold hands, warm hearts" charity fair activity is available at official website and official pages in social media.
Facebook: https://bit.ly/2qC180p
Instagram: https://bit.ly/2zFNqh4