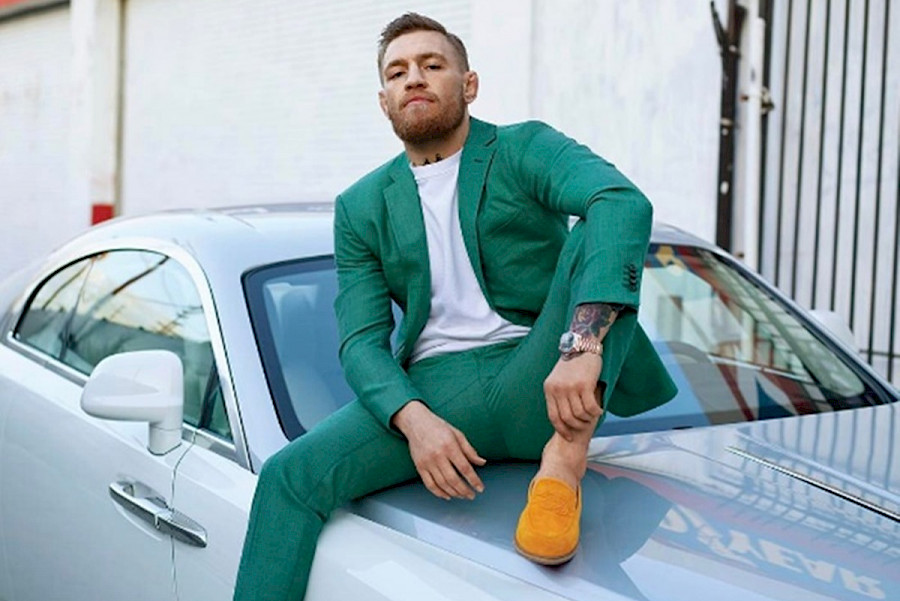 While all people discuss Conor's fighting style, let us have a talk about McGregor's garb.
А mink coat with snake
The Irish boxer is a devotee of brands. Indeed! He adores Choo, Dolce & Gabbana, Gucci. Generally speaking he is in mutual love with Gucci and Conor appeared in mink coat with snake, namely, from this brand at one of his weigh-ins.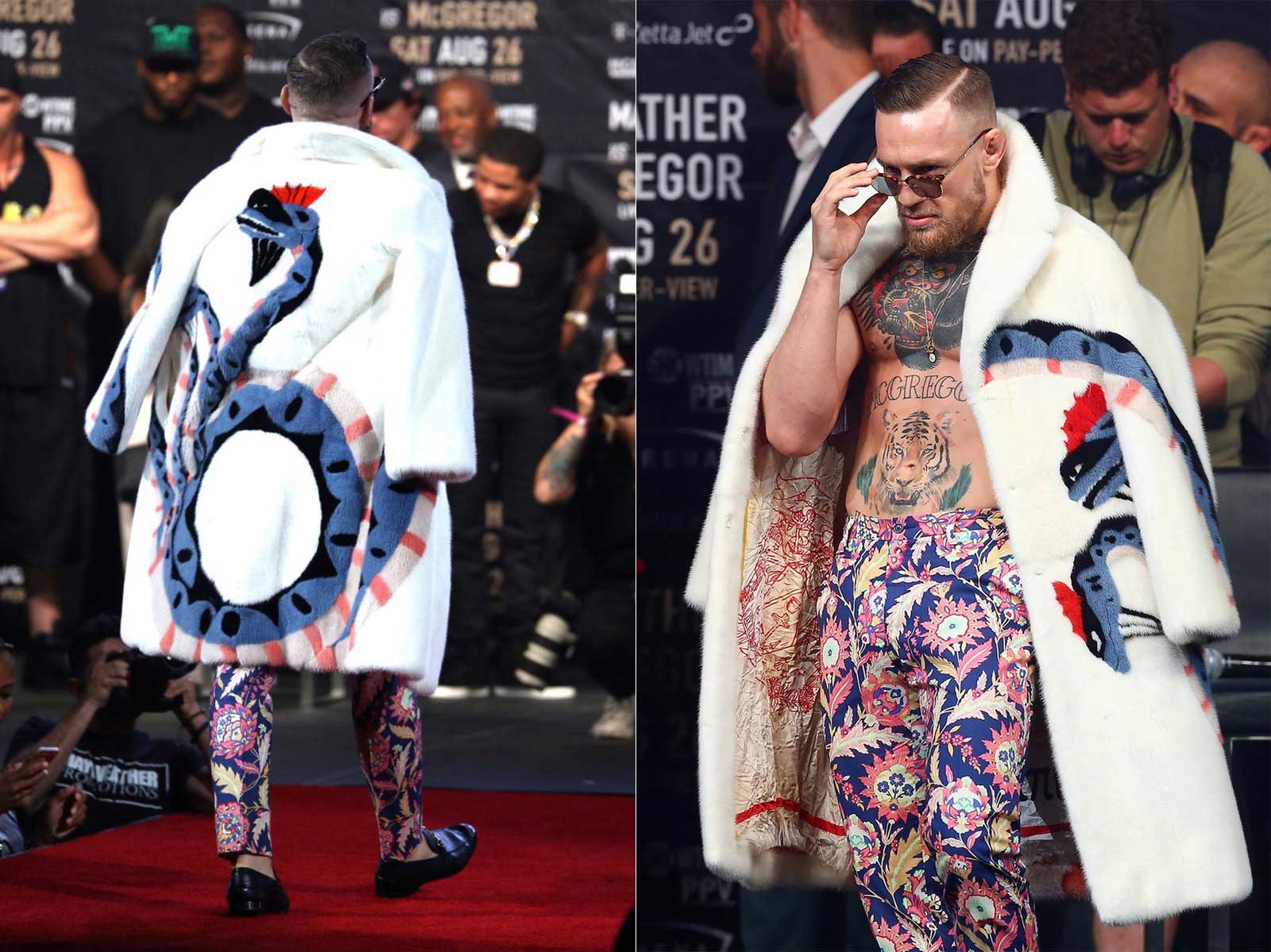 Suit with a note
It isn't, simply, a nice suit, it is a suit, tempting one study it thoroughly. By photo zooming in, we can descry the words, which Conor wished to express. But you shouldn't take offence at McGregor. He doesn't address them to you.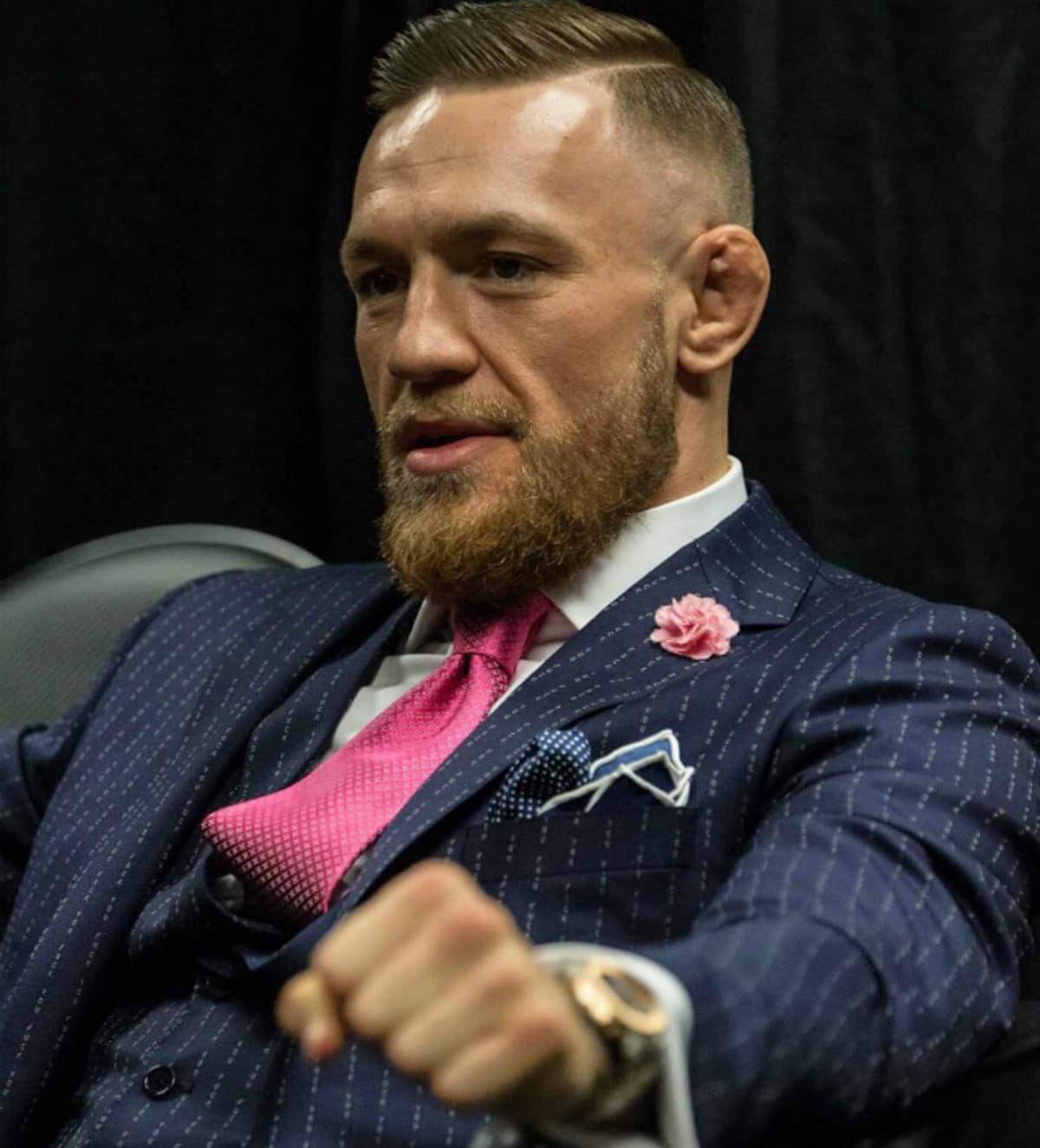 A jacket? No, I haven't heard
When you are in such physical condition, you needn't jackets and shirts. Flamboyant pants might be quite right. Why not.. He is comfortable in it and sight for sore eyes.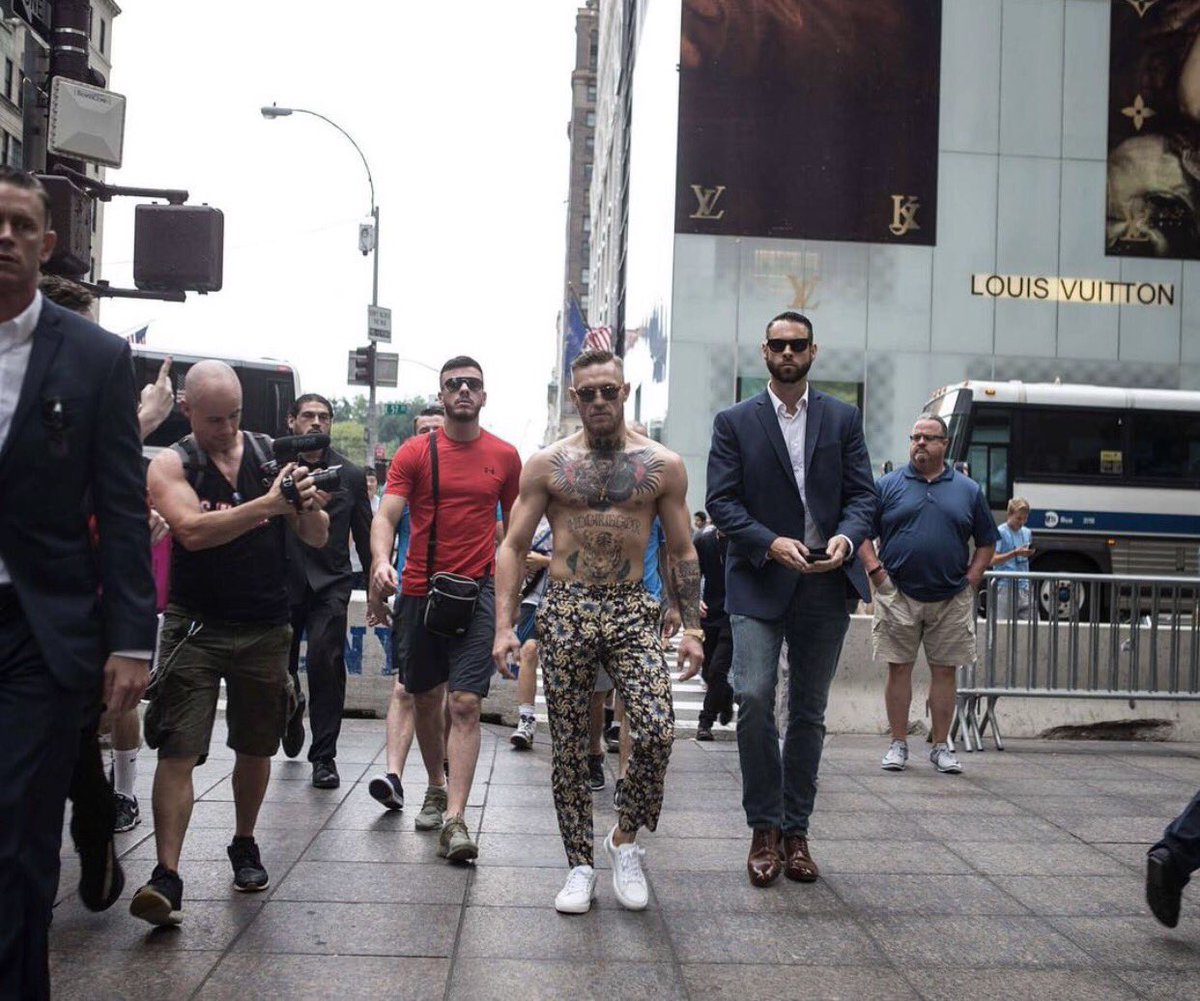 These are pants with flower patterns.
So, these are flowers, which the Irishman dotes upon. And if it doesn't grow in your house, then let it grow on your pants!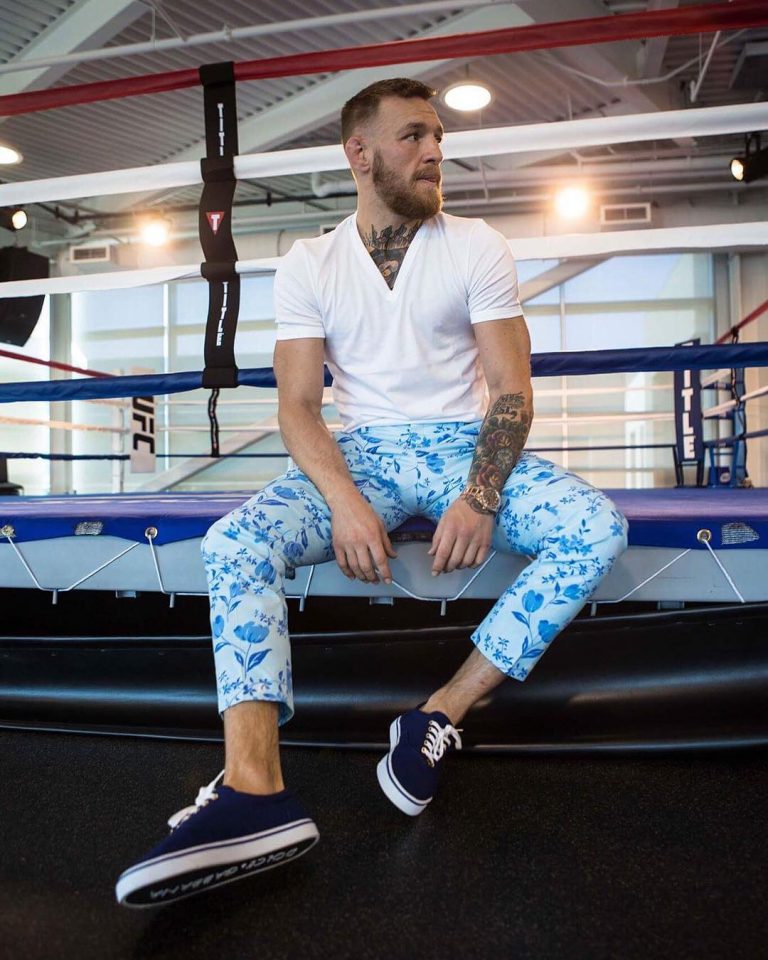 Outlandish sport suit
It is colorful, daring, catching an eye… In short, it is very nice sport suit.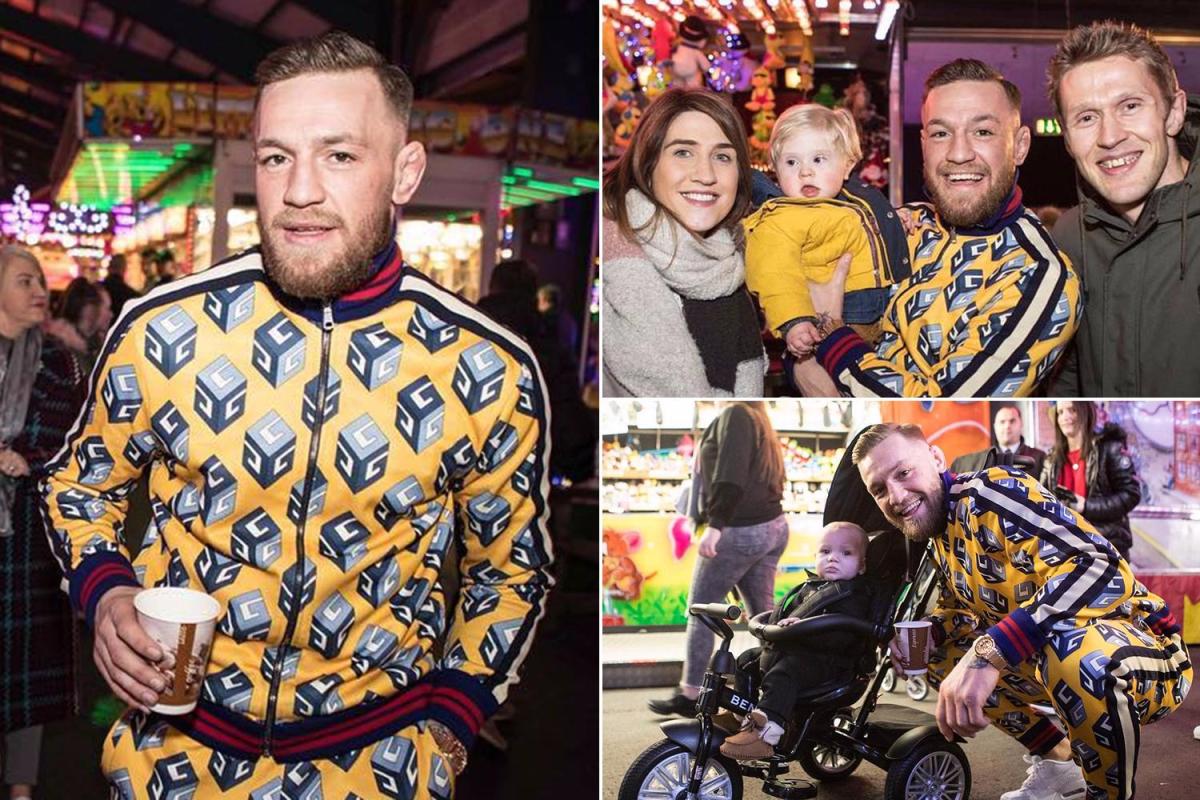 Champion belt!
And undoubtedly, accessory fitting Conor most of all (that is his own and his supporter's opinion) is a champion belt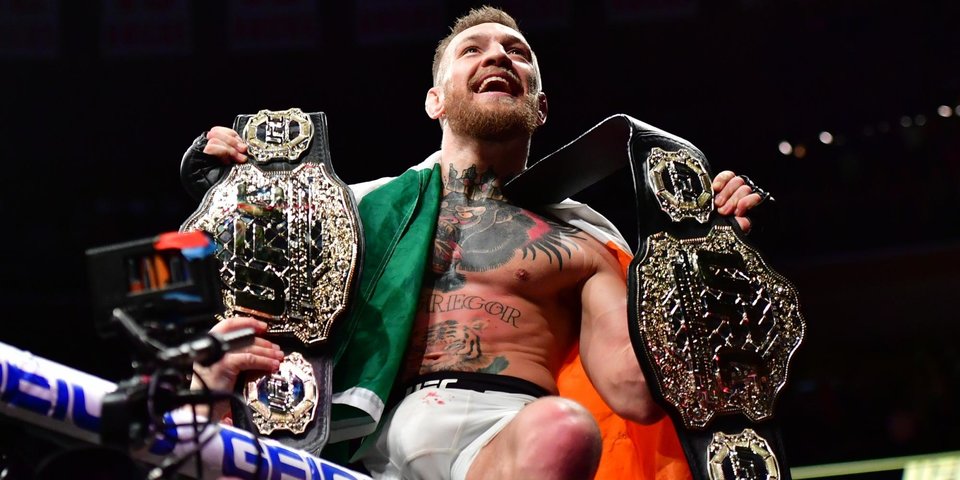 Text: Zemfira Corovina