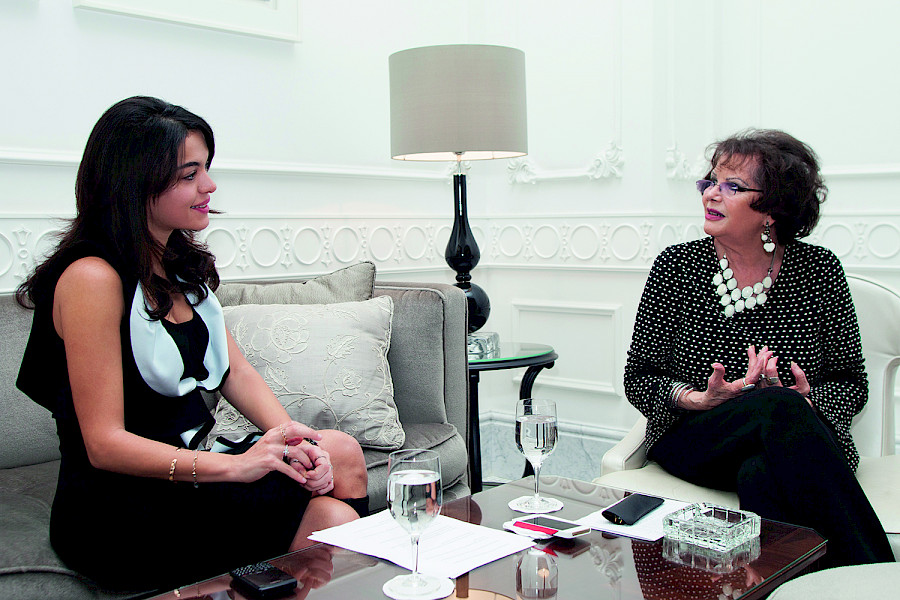 Famous actress, prima of the Italian and French cinema, who starred in more over 140 movies, working with such directors as Federico Fellini, Luchino Visconti, Franco Zeffirelli, Claude Lelouch and others, Chevalier of the Legion of Honor, active public figure, the gorgeous woman… It is all about her – Claudia Cardinale. 
How old were you when you tried yourself in acting for the first time?
 It is interesting, that it started long before I began acting in Italy. I was living in Tunisia back then and going to school. One day two large filmmakers – Jacques Baratier and René Vautier – were passing by my school, saw me and invited to play in a movie. As I absolutely did not want it, I ran away, without even looking at them. Then they addressed to my father, and as a result I starred in a documentary as an Arab woman. Later this movie was presented at a film festival in Berlin. I was only 16.
When I turned 19, I participated in competition, where they were choosing the most beautiful Italian girl of Tunisia. It was a huge event, where participated representatives from Italian Embassy. My mother and sister supported me. A lot of young girls were there, but by chance, it was me who was chosen as a winner. The prize of the competition was an invitation to the Venice Film Festival.
Many producers, directors invited me to act in movies. I refused them all. When I arrived to the festival with my mother, all the papers were saying about me as "The girl, who refused to be in a movie".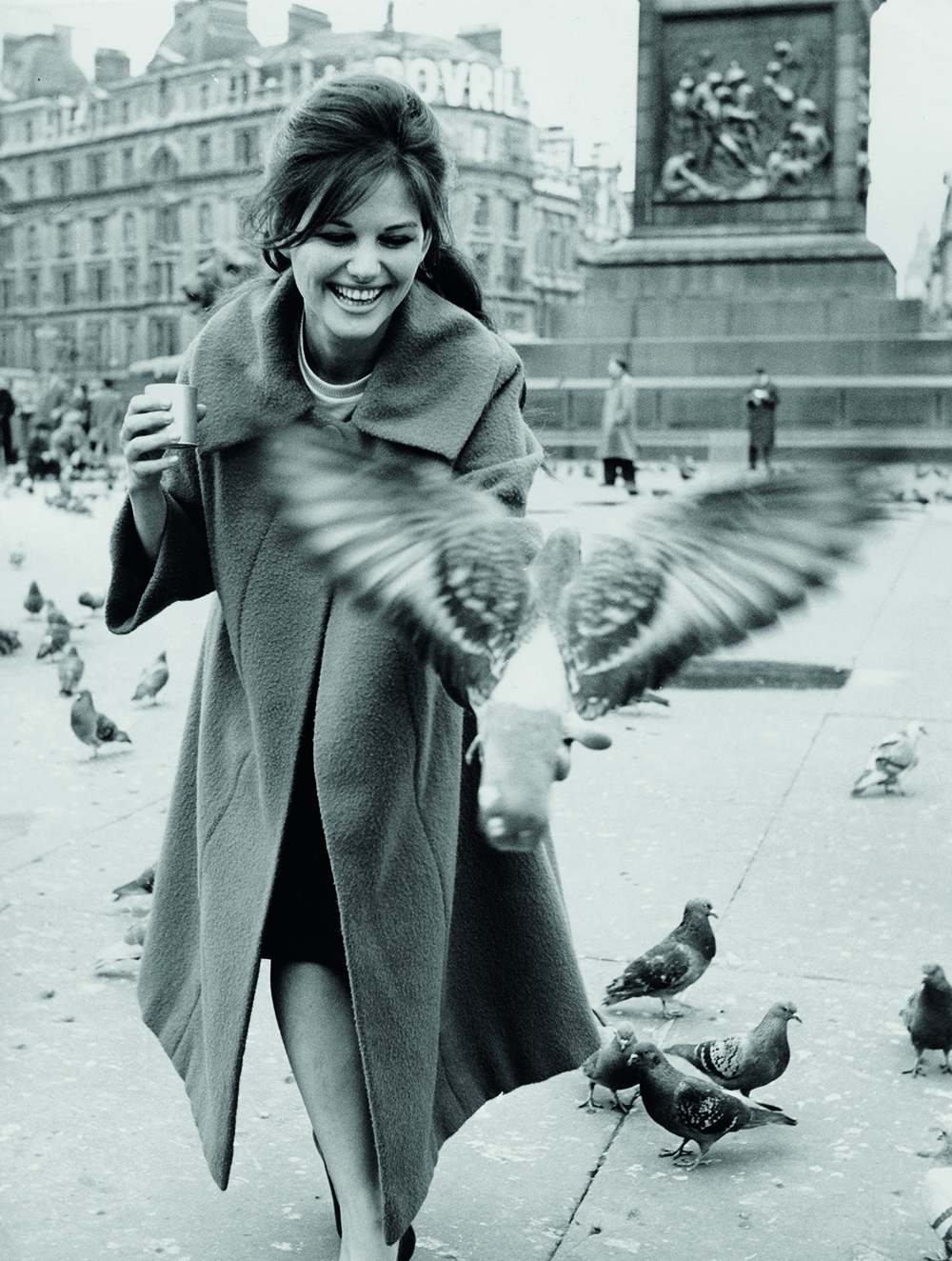 So, how was your acting career forming?
When I was 20, I came to Italy to study the art of cinema at the Experimental Center of Cinematography in Rome. However, I was not prepared to exams at all…Obviously, the staff of film school started to discuss me. I got very angry after hearing what they were talking about me, so I left, slamming the door. And what do you think they said about me? – "Oh, she has a temper!"…
And at last, in 1958 began the shooting of director Mario Monicelli's film…
What was movie about, what was its name?
It was a fantastic movie! In Italian it's called «I soliti ignoti» ("Big Deal on Madonna Street"). Greatest actors were starring in this movie: Marcello Mastroianni, Renato Salvatori, Vittorio Gassman,Toto. My mother tongue is French (Tunisia was a French colony), so I did not speak Italian and did not understand a word they told me. And surprisingly, I signed a contract with the biggest producer company Vides, the owner of which was Franco Cristaldi.
But why did not you sense the acting talent in you since the very beginning?
I did not desire being an actress. It was a dream of my sister, a very beautiful blond girl with blue eyes. So, I did not want to act. But everyone were insisting on it for so long…Maybe because they saw a talent in me, and also a strong personality. Eventually, I began to act, and I happened to work with the most famous directors. I was acting in Italy, America, Australia, South America, Canada, England etc. It's funny, that I actually dreamed of seeing the world, and my dream came true like this.
This means, you recognized your calling after your first film?
No, I just got very lucky to work with amazing authors, directors and actors. And thanks to them, I became an actress.
When actor plays in a movie, he lives not one, but numerous lives. And in order to perform this work, it is important to be very integral internally. Otherwise, you can lose your individuality, stop realizing who you really are, because you change constantly. It is important to transform in front of the camera, and then become your old self again.
Do you think that being an actress was your destiny?
I think yes. You know, in Arabic the word "mektub" means "fate". Arabs believe that our purpose is written in the stars. And happens what needs to happen.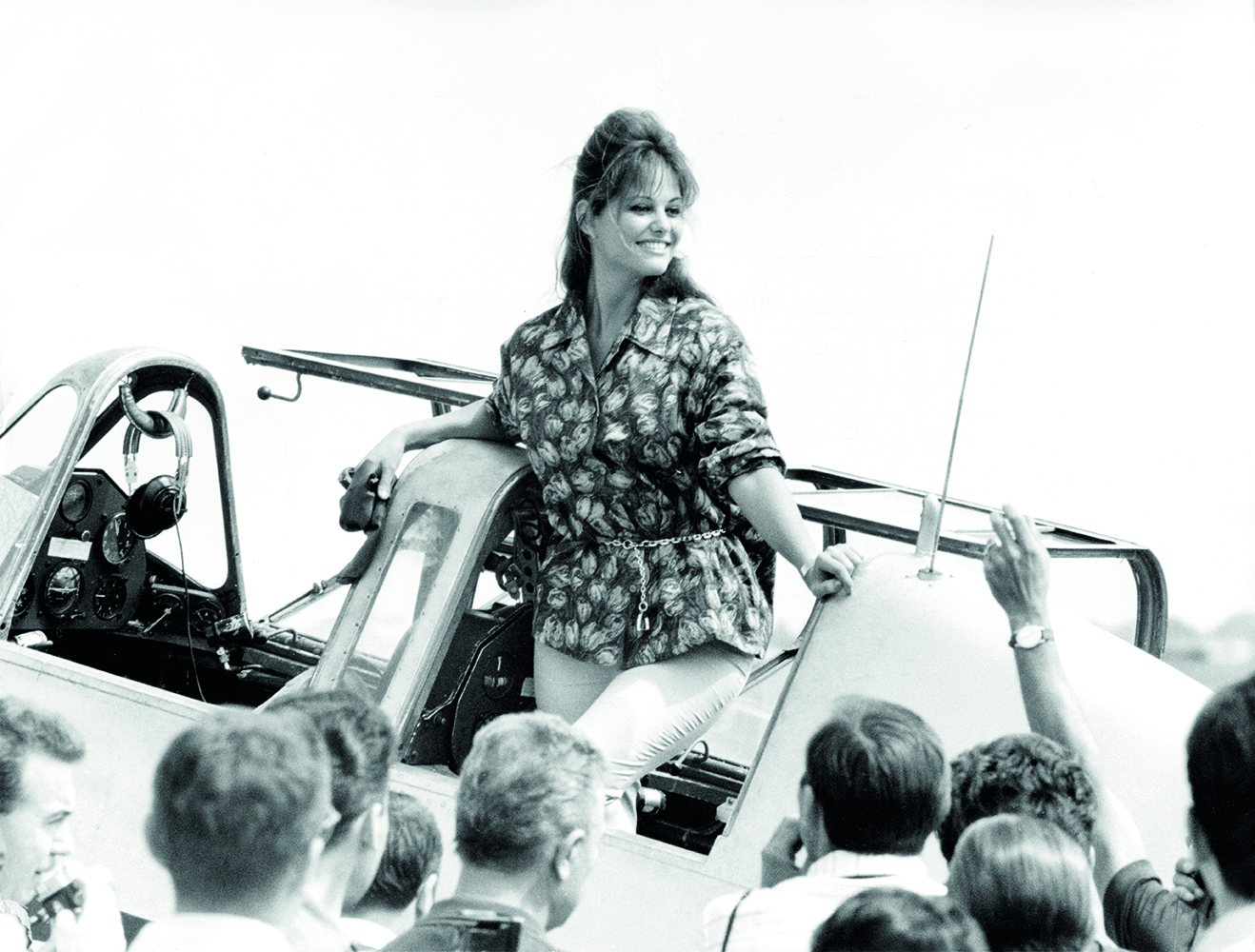 What means happiness to you: successful career, your achievements, family?
Family matters a lot.
And what about men?
The most significant man in my life was the father of my daughter – famous director, Napolitan, cultured man, intellectual. But I was not officially married to him.
But you believe in marriage?
I believe in family. It is on the first place for me. And what about marriage…I concluded too much contracts, as well as for shootings, that's why, I probably, did not want to have another one.
How did you meet the father of your daughter?
On the movie set. It was a quite successful film with very good actors. And he chose me. He was very handsome, worked in theatre. The moment I saw him, I realized that he was a man of my life.
And did you ever regret about it?
No, because he was the only man for me. We were meant for each other. He lives in Rome now, and I am in Paris, but we are still very close.
How did you raise your daughter? Would you like her to also become an actress?
When she was 14 years old, I gave her freedom, and she already lived independently, though her father thought that I went crazy. She went to study in London, I worked, and we had perfect relationships.
Did she ever want to act?
No, though she was invited many times, but she rejected. Because she considered that she was invited because she was my daughter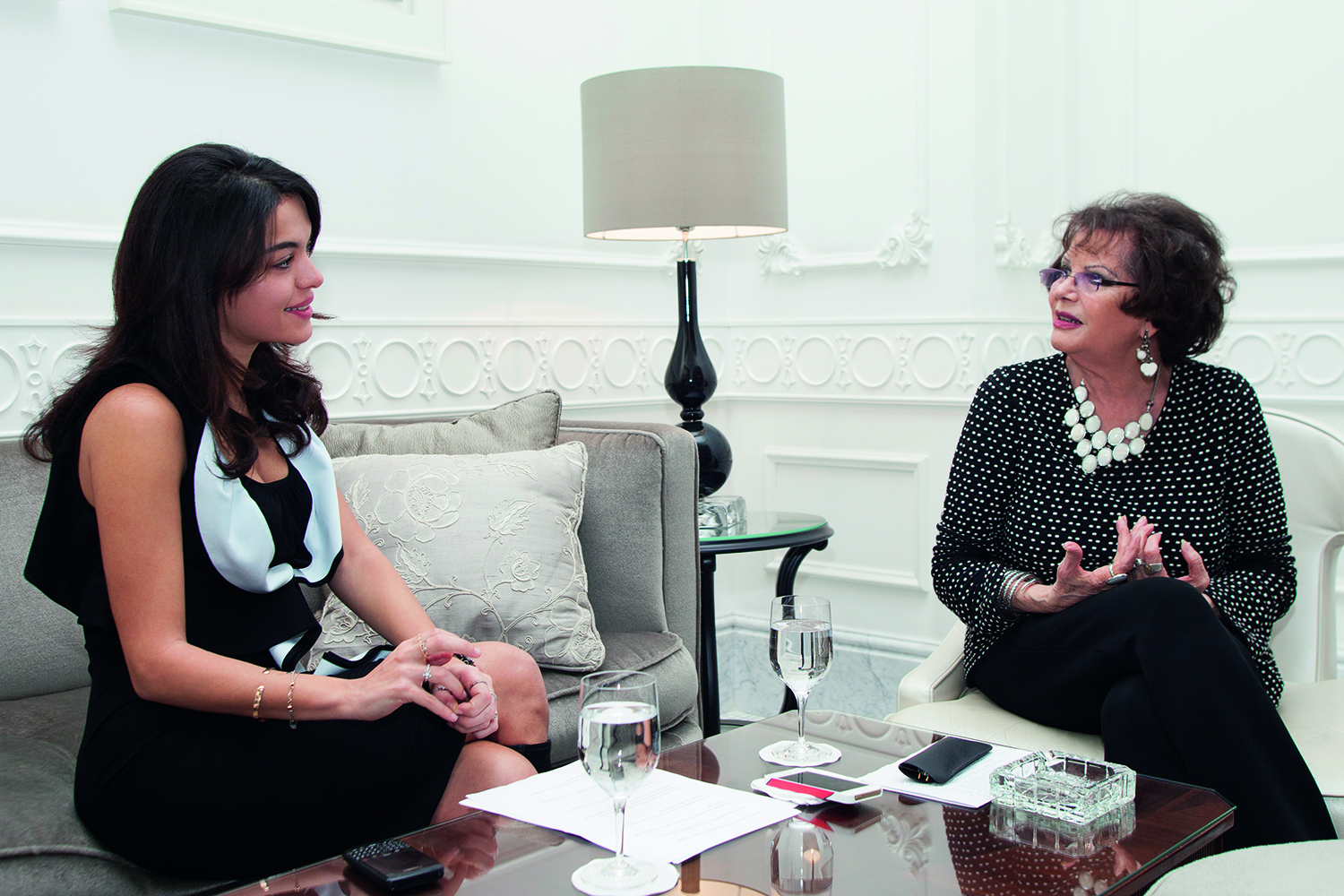 This is a decision for a person with strong personality.
Yes, and she is very smart, beautiful, blue eyed  ̶  just like her father.
You always looked stylish, since the young years. Did you have a stylist, or you did everything yourself?
It is funny, but when I was young, I had a lot of wigs, thousands. Sometimes I felt lonely, sometimes happy. I always liked to change accordingly to my mood.
And how did you become the UNESCO Goodwill Ambassador?
It was a very long time ago, almost 20 years ago. I fought for women rights and also was engaged with nature's protection.
What countries, in your opinion, have serious problems with women's rights today?
Recently multiple problems in this area were observed in Libya, Egypt and many other countries. They are all living in war condition now.
But revolutions which took place in Tunisia and other countries before led to positive changes, especially for women. They are always in the center of revolution. Because we are stronger spiritually.
Do you agree, that men and women should have equal rights?
Yes, I think so.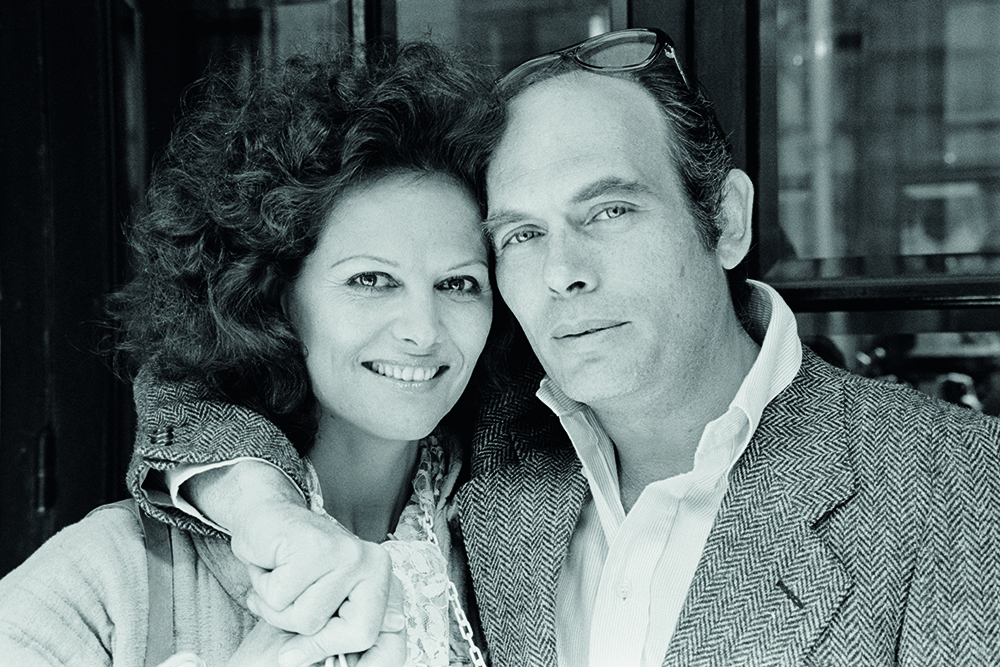 And what do you undertake regarding conservation?
Environment is extremely important. Exhaust fumes cause a huge harm to our planet. And all necessary measures have to be taken in order to save the environment. You know, I shot the tremendous film devoted to this problem in the small town near Peru. The movie called "Fitzcarraldo". It was completely shot in the nature.
Did you live in tent?
Yes, and therefore, we had two problems while we worked there: insects and not knowing, where and what to eat. However it was the best adventure in my life which lasted two months.
And what you think of Baku? It is your first visit here?
No, I already was here many years ago when there still was the Soviet Union. I love your city very much at night time. It all shines, lights are everywhere around.
You are going to come here back again?
I hope for it very much.
INTERVIEW: ULVIYYA MAHMUDOVA
The interview was published in the 7th issue.