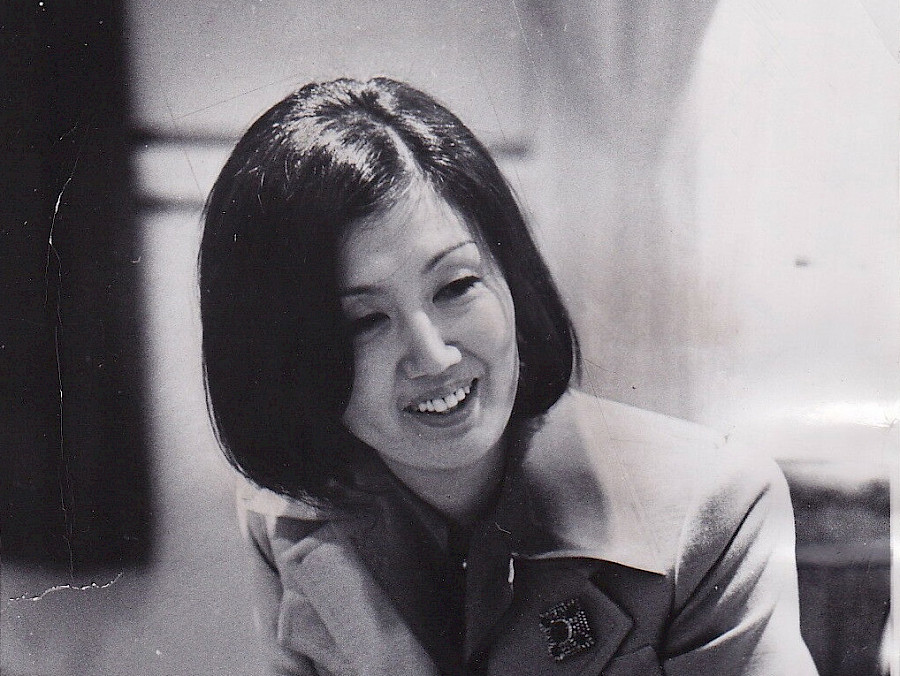 She'd be born in Azerbaijan and would be called Gunel: It is how the hieroglyph of her name is translated. But this flower blossomed in another part of mother Earth – in a small village in Shimane Prefecture on the west coast of Honshu, where hot summers and colourful clouds of butterflies flutter over flowering glades.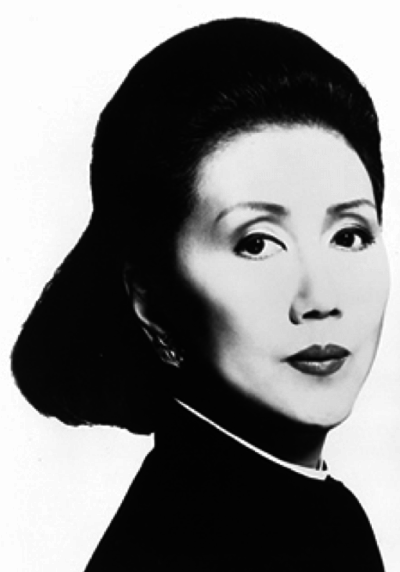 The stereotype says that a Japanese woman should be a model of obedience, but Hanae took over the desire to violate boundaries from her favourite butterflies. Sense of beauty, in spite of his father's instruction, led her to the study of literature. She did not have time to work in her speciality since she married a textile industrialist. But if the ambitious plans of another woman would end the marriage, then Hanae, in her own words, only lasted a month as a classic housewife. Then she carefully looked at her hands and decided that the fingers of her left hand would be enough to be a decent wife and a housewife. Another month was spent on negotiations with her husband, who had to change his ideas about family happiness. And Hanae entered the sewing and needlework courses.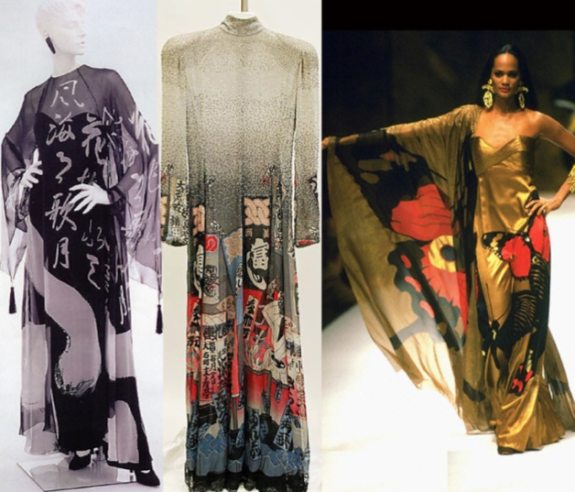 The first Hanae Mori studio opened in one of Tokyo's busiest neighbourhoods, Shinjuku, and three years later the designer received her first order for making costumes for a film. Mori-san justified the reputation of impractical humanities because she did not conduct any bookkeeping. The fact that the design of clothes has ceased to be innocent fun was opened for her by the tax inspectorate. And here the spouse came to the rescue, who designed the wife's occupation in accordance with all the laws of the business genre. In subsequent years, she was in demand precisely as a costume designer and even received an award for creating excellent suits...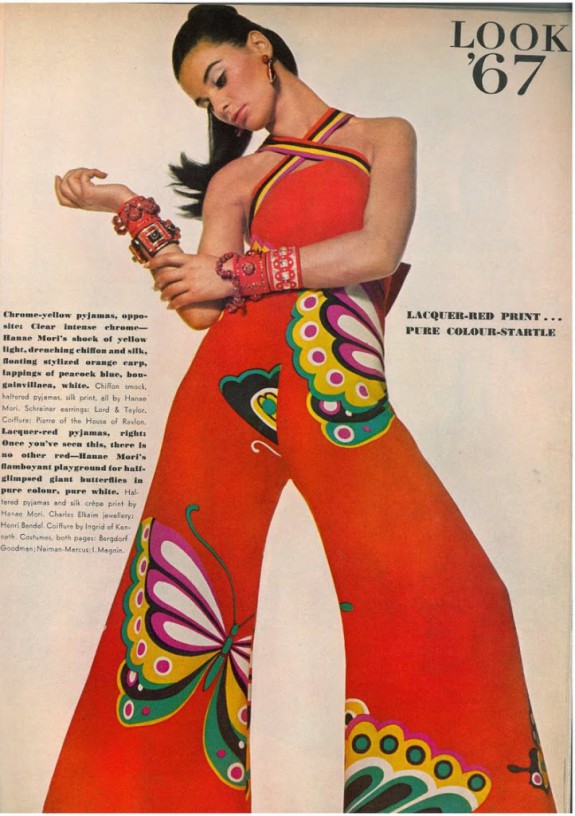 "...then the movies changed," says Madame. – Films became sexier and no longer needed clothes... The Japanese are very fond of Parisian fashion, which is bad for local designers. So I decided to change my style."
In 1961, Hanae Mori set off to meet Paris. "I worked a lot, I had my own stores in Japan, but I was still embarrassed to admit to French designers that I was their colleague, so I became their client," she recalls. – It was a time when Dior, Cardin, Givenchy were at the head of the Fashion Houses – they saw the woman as beautiful, but only in addition to the status of a man, they made clothes for him so that he could show his position in society through the woman. Chanel was different. Her clothes were for women and about a woman. She said that the armhole of the jacket is the key to creating an excellent body line, and her blouses and skirts, which were made strictly according to the figure, only easily and subtly touched the body." To commemorate this meeting, Madame from the East kept a jacket given to her by Madame from the West.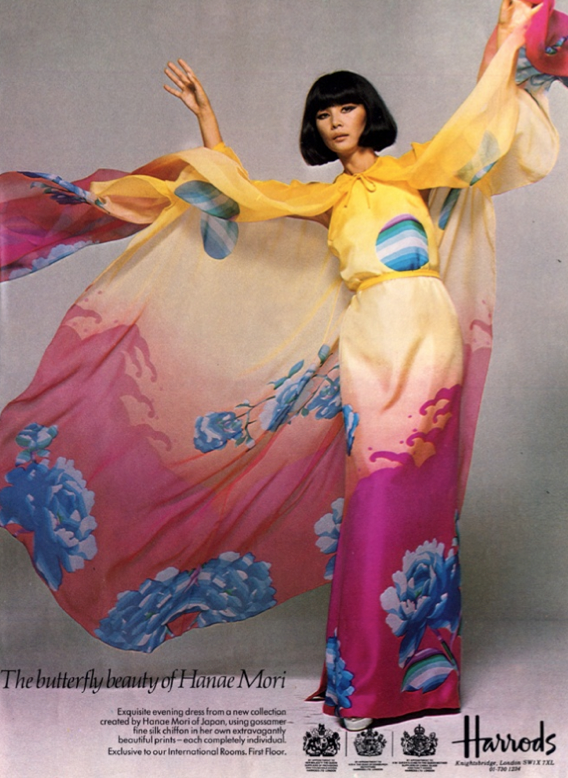 In the years after the Second World War, Hanae Mori had to work hard to master the American art of proportions, learn how to work with patterns, and customize clothes to fit. The result of painstaking work was presented in 1965: the collection had the symbolic name "East Meets West". The butterfly, the brand's emblem and designer's mascot placed two opposite ends of the world on its trembling wings..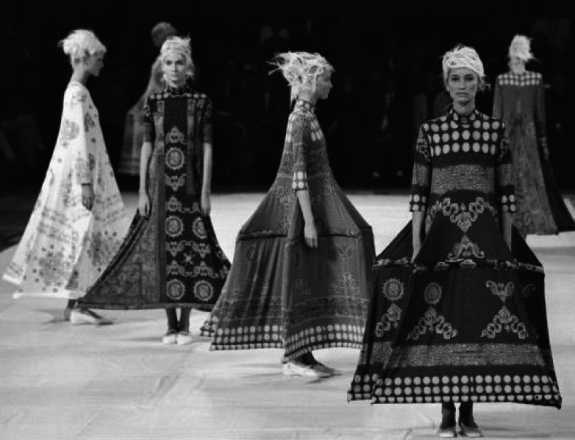 Hanae Mori adopted Chanel's individual approach to customers and combined it with an Eastern philosophy that the clothes should be hand-sewn. She borrowed their main feature from rich Japanese kimonos – and created landscape-dresses. An entire collection, painted in batik technique, was presented in 2003: the catwalk was in the famous "Big Wave" by Hokusai. The designer experimented with images of oriental architecture, invented twisted clasps, created the Japanese version of Barbie in pink euro-kimono, developed a new uniform for Japanese stewardesses, and in 1967 made a splash, dressing airport employees in miniskirts.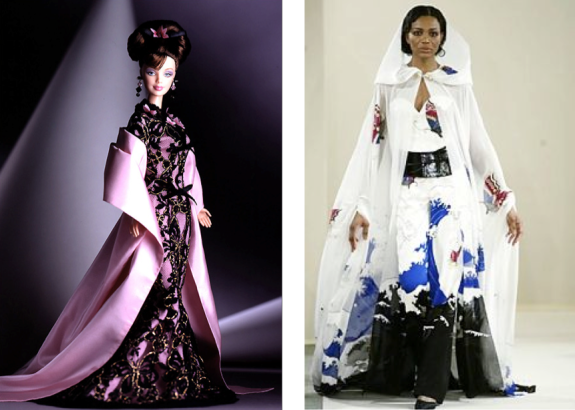 Madame kept her word to herself – thanks to her in the West they recognized Japan from a new perspective. After all, before her, Japanese clothes were considered second-rate goods and never appeared on the upper, luxury floors of boutiques. The dedication and artistic talent of Hanae Mori made a butterfly effect: in the 70s, other Japanese designers, perhaps better known today – Kenzō Takada, Issey Miyake, Yohji Yamamoto, who radically changed world fashion, entered the world stage. These were the very origins of the Japanese ready-to-wear.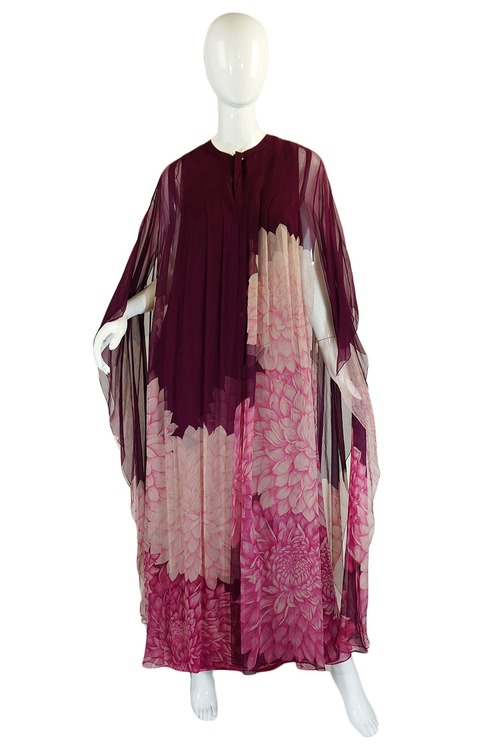 She was always more an artist than a businesswoman, so the economic downturn and fierce competition in the Western market took her by surprise and forced her to declare bankruptcy. However, Hanae Mori did not lose her high-ranking clients, among whom at different times was Princess Grace of Monaco, Empress Michiko, Princess Masako, Nancy Reagan, Hillary Clinton, Sophia Loren, members of the royal families and wives of diplomats.
In 2004, Hanae Mori presented her latest collection under the same name as the first – East Meets West – and retired to support young designers. The multimillion-dollar turnover has dried up, leaving only the famous name, recognition of the aristocracy and fragrant clouds of butterflies that do not need advertising, because this grace is for connoisseurs.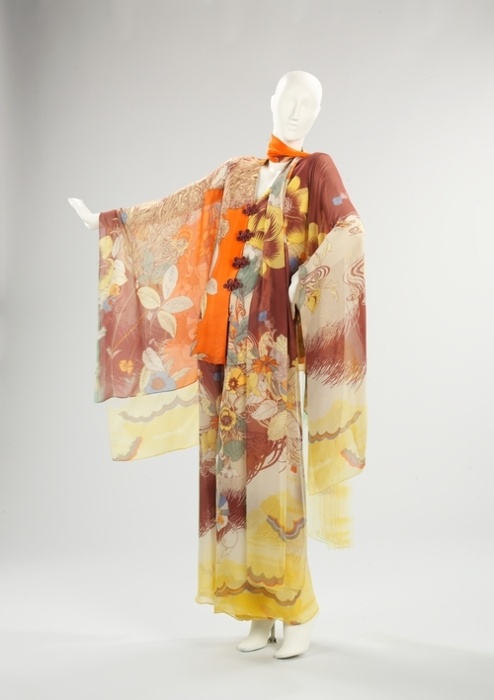 Talking about aromas, even in the first millennium AD, Japanese aristocrats held competitions to create and recognize aromas. Is there a need to say that the Europeans at that time did not even care much about their own hygiene?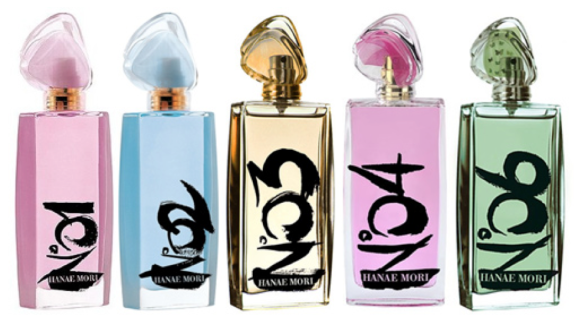 Expensive, but not shouting about its price, delicate Japanese perfumes are a legacy of the ancient tradition. And if fashionistas of the archipelago prefer Parisian couturiers, then in matters of smell they are true to themselves and absolutely right, because beauty is the health and a rich inner world, rather than a long train that imposes you on others. Sophisticated and discreet fragrances registered the first Japanese designer, who became a member of the Syndicate of High Fashion and opened her fashion house in Paris, is still relevant. Butterflies indicate the concentration of aroma: perfume is marked in brown, perfumed water is blue, pink is eau de toilette, yellow is refreshing water, and green is body lotion.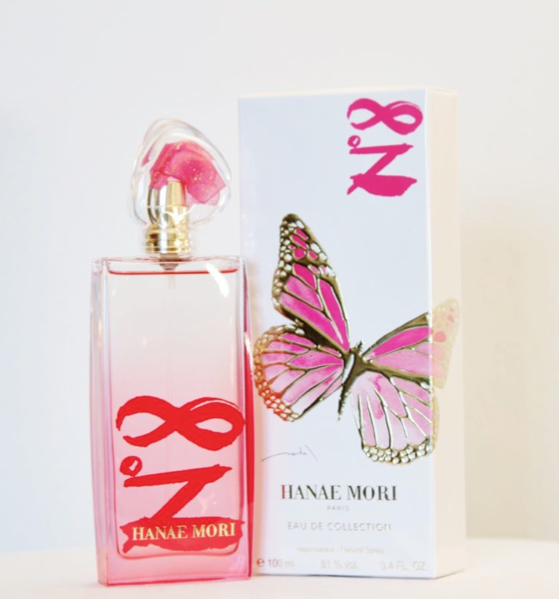 She said that the most important thing was to have a healthy mind and that without it everything would be over. And today, like 40 years ago, her spirit is still in great shape. And carefree, timeless butterflies flutter on the catwalks already in the spring-summer 2014 season, invited this time by the geniuses of Jean-Paul Gaultier and Valentino.
Text by Sona Nasibova