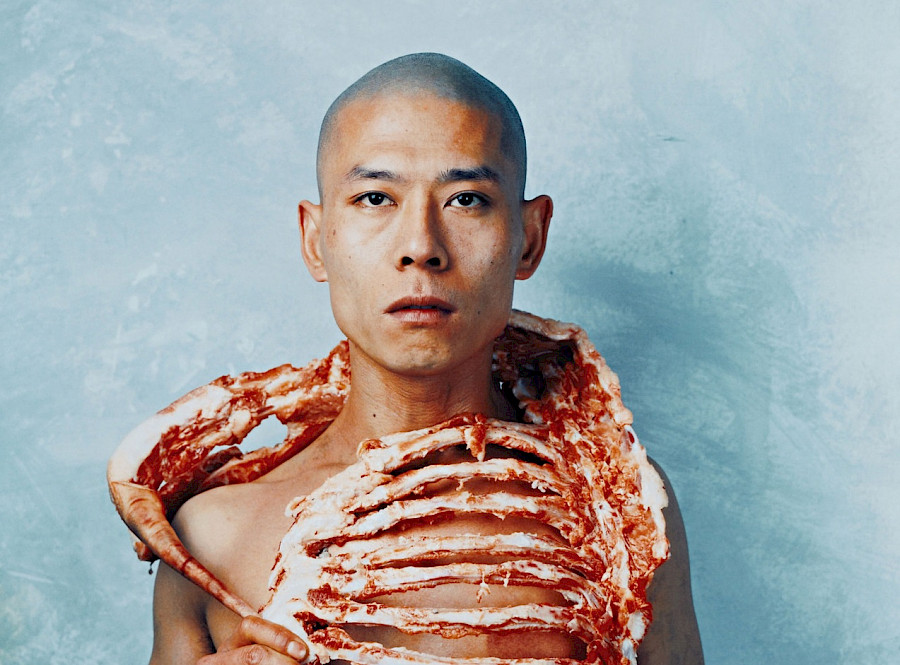 "I do not try to prove anything, or to fight anything"
Zhang Huan is one of the greatest contemporary Chinese artists and sculptors, recognized at the international level. His creativity is characterized by the versatility and spirit of the experiment. He uses performance and photography, sculpture, video and painting, indicating the close relationship of his creations with the past, nature, history and himself. The uniqueness of his work lies in his ability to reveal the deep-seated unity of modern art, icons and Chinese traditions.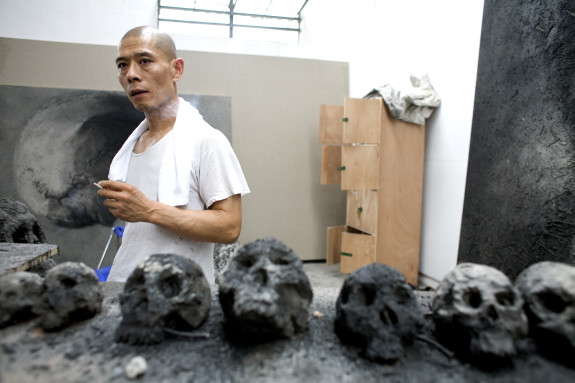 You gained widespread fame after the famous presentation, when you coated your naked body with honey and waited until the flies completely stuck around it. Tell us about this experiment?
Then, in 1994, my performance of 12 square meters was intended to reflect life in the eastern village. Twelve square meters is the area of public toilets that people in China use every day. It was my life that no one could live except me. Within an hour I tried to forget, to separate the mind from the flesh, but again and again come back to reality. Only after the performance did I realize that I had experienced.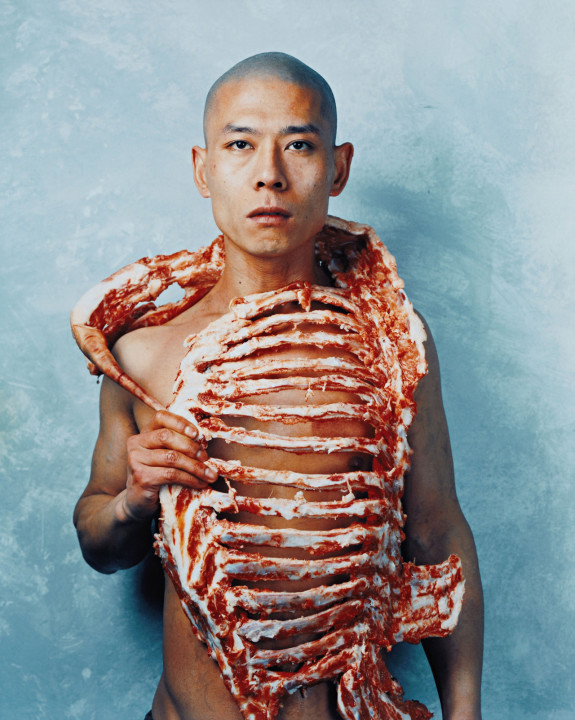 One of his popular works is a costume made from meat. Beijing, China, 1998
Many of your works evoke conflicting feelings - they show pain and suffering. Is this somehow connected with the history of your life or the life of your family?
This is due to the cultural background and the conditions in which I lived. I drew inspiration from the most common things in everyday life, such as eating, sleeping, working, and also from what is often neglected in this life. I'm looking for, and always find coming from the nature of the people. In my works I want to show what truth is, survival, and pay attention to the subject of the body form.
You managed to break through to the world through censorship and the Iron Curtain. How difficult was it to overcome these obstacles?
True masters stand the test of time.
What does art mean to you?
My faith and my life.
What ideas do you try to convey in your work?
For me, it is only valuable that the information contained in my works is consistent with my inner feelings. I prefer natural objects. Rather, primitive extreme and destructive tendencies.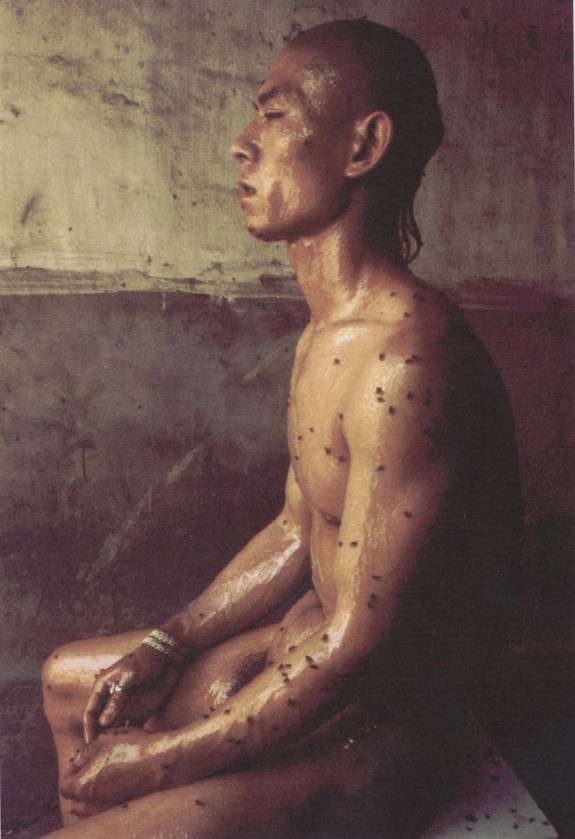 The first work that attracted attention was 12 Meters Square. The photo was taken during a notorious campaign when Zhang Huan sat in front of a public toilet for several hours, drenched in honey and fish oil. Beijing, China, 1994
To what extent is the viewer's opinion important to you?
I do not try to prove anything or fight with anything. In fact, I tried to display my living conditions in time – the ordinary life of ordinary people. It seems that everything is determined by fate. It is important for an artist to make a choice, based on his own standards, to do interesting work in accordance with what surrounds him, to find something that at first glance does not have the meaning of ordinary life, to look for his own way of art. It is important for the artist to pose questions to society and art. The value of modern art is to create works that reflect the spirit of the times.

In recent years, Zhang Huan refused to perform in favor of sculpture, painting, art installations. One of the last works of the artist is a huge sculpture of a resting Confucius. Shanghai 2011
You often refer to traditional motives in Chinese painting, but some Chinese artists, on the contrary, try to abandon the use of traditional national ornaments in their work. How do you solve this problem?
Like leaves falling on the ground to nourish it, Chinese culture saturates the roots of my work. And when I returned to China, I felt even more strongly the traditions of the homeland and its spirituality, found new inspiration and an environment for creativity. For example, I really like the ash from burning old wooden windows and doors in the temples of Shanghai and around. In my works I use such ashes, as well as traditional Chinese medical materials, cowhide, etc. Traditions are the organism of the nation, and beliefs are its spirit. I feel like I am in my native environment. My duty is to revive the traditions and recall the ancestors.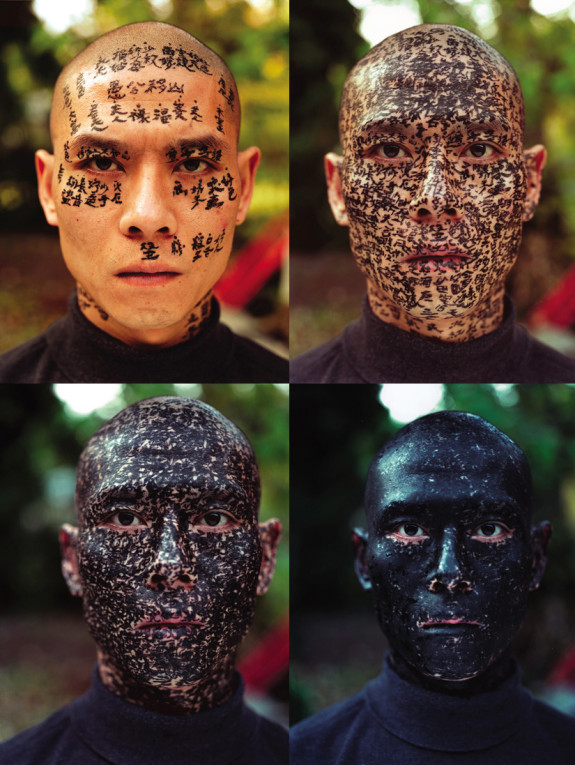 One of Zhang Huang's most popular works is Family tree. Three calligraphers worked on this work with Huang, which recorded combinations of names known to Zhang Huang, personal events, stories heard from others, and random thoughts. New York, USA, 2000
What projects do you plan to implement in the near future?
In May, at the Storm King Arts Center in New York, my personal exhibition entitled "Awakening of the Traditions" will be held, which will present large copper sculptures and works from the ashes. Then the Biennale in Gwangju, in South Korea.
You have presented an installation with Confucius. Are you going to create works dedicated to other thinkers? Which philosopher could be the next?
The monkey king who died in my garden.
How do you live away from home?
I feel lonely. But thanks to the distance, I was able to understand more and feel the beauty.
In modern Chinese art, cynical realism dominates today. What do you think about it?
I believe that most artists take art and reality seriously. They express their thoughts in different ways and in different styles. Being only part of the general, cynical style came into fashion and was in the center of attention.
You are turning to the past, but what about the future?
I am convinced that my art is changing. Artists must always preserve the freshness of thinking. In the London Tempe Gallery you can see my brand new works. Like the upcoming exhibitions.
Is your work based on your internal needs, or do you have a commercial approach to work?
On the one hand, commerce kills art, on the other, it contributes to its development. But, of course, without internal need, nothing can be created. 
Interview by Ulviyya Mahmudova
Photo: press materials