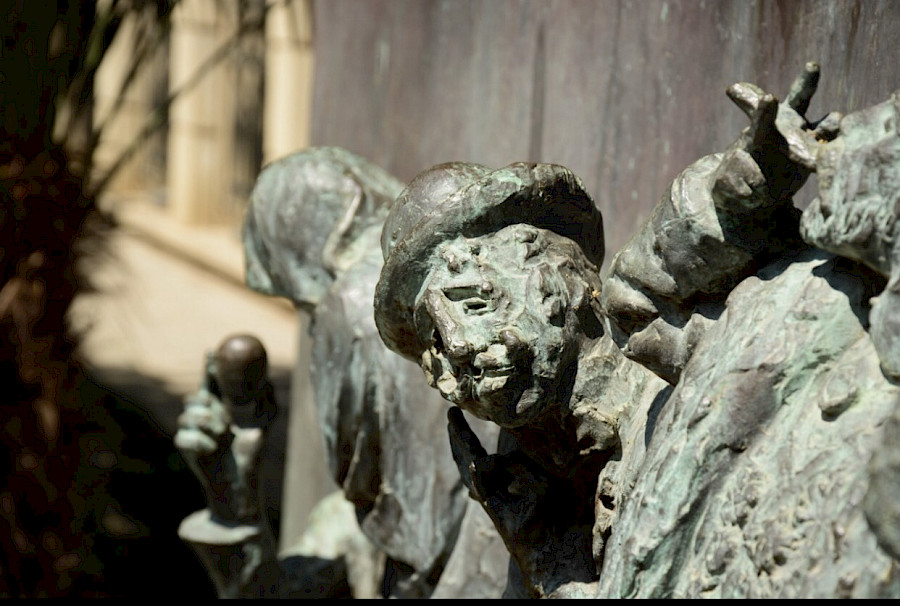 I cannot let my readers get sad these murky cold days, so I invite everybody for a walk around the Old City. How was in that song: "If there were no winter in cities and villages, we would not live these funny days." Let's search for the charms of each season of the year! With such excitement we are starting our tour of monuments. We will enter Icherisheher from the subway entrance and meet – face to face by all means – with Aliagha Vahid.
Vardır indi, gözəlim, başqa məlahət Bakıda.
Gəl edək şövq ilə hər yanı səyahət Bakıda.
Əsrlərdir qocaman Qız Qalası qalmışdır,
Göstərir xalqa vüqar ilə iqamət Bakıda.
Bakıdır yurdumuzun mərkəzi, Şərqin qapısı,
Haqlıdır xalqımız eylərsə fəxarət Bakıda.
Vahidəm, mən də bu yurdun, bu elin şairiyəm,
Artırır zövqümü artdıqca təravət Bakıda.
The great Khan of ghazals Aliagha Vahid was born in 1895 in a family of carpenter. He was not only a poet, but a brilliant expert in classic Eastern poetry, who translated from Farsi to Azeri immortal masterpieces of Nizami, Khagani, Falaki and other classics. He himself became a last successor of classics in Azerbaijani poetry. The monument, or more accurate to say, bust created by sculptor Rahib Gasanov in 1990 is among the number of unique artifacts of the Old City, being of value both from aesthetic and philosophic point of view.  Everyone who faced this extraordinary sculpture observed the details of this "poetic head" with interest. The author himself told, that he wanted to "take out" both good and bad thoughts, which appear in our mind.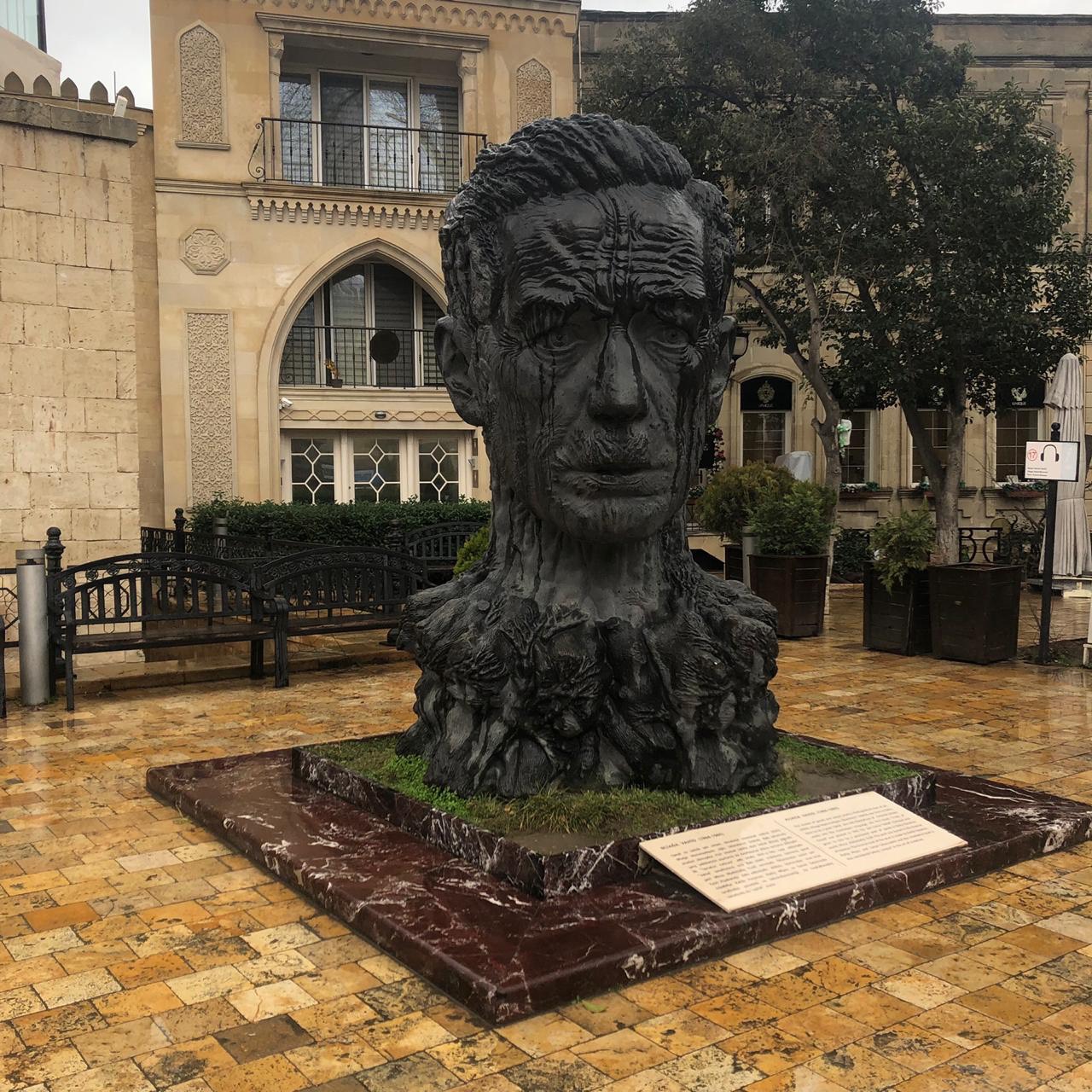 The second monument will wait for us in Archeological Park, the same place where a public bookshelf stands. Painter and graphic artist Azim Azimzadeh was born in 1880. He did not get arts education, but it did not stop him from becoming a founder of Azerbaijan satiric graphics. The monument of Azimzadeh by Omar Eldarov is located in Icherisheher's "recreation area" and is presented in form of composition – the author-artist and his satiric characters, reflecting resident's personalities and spirit of the Old City.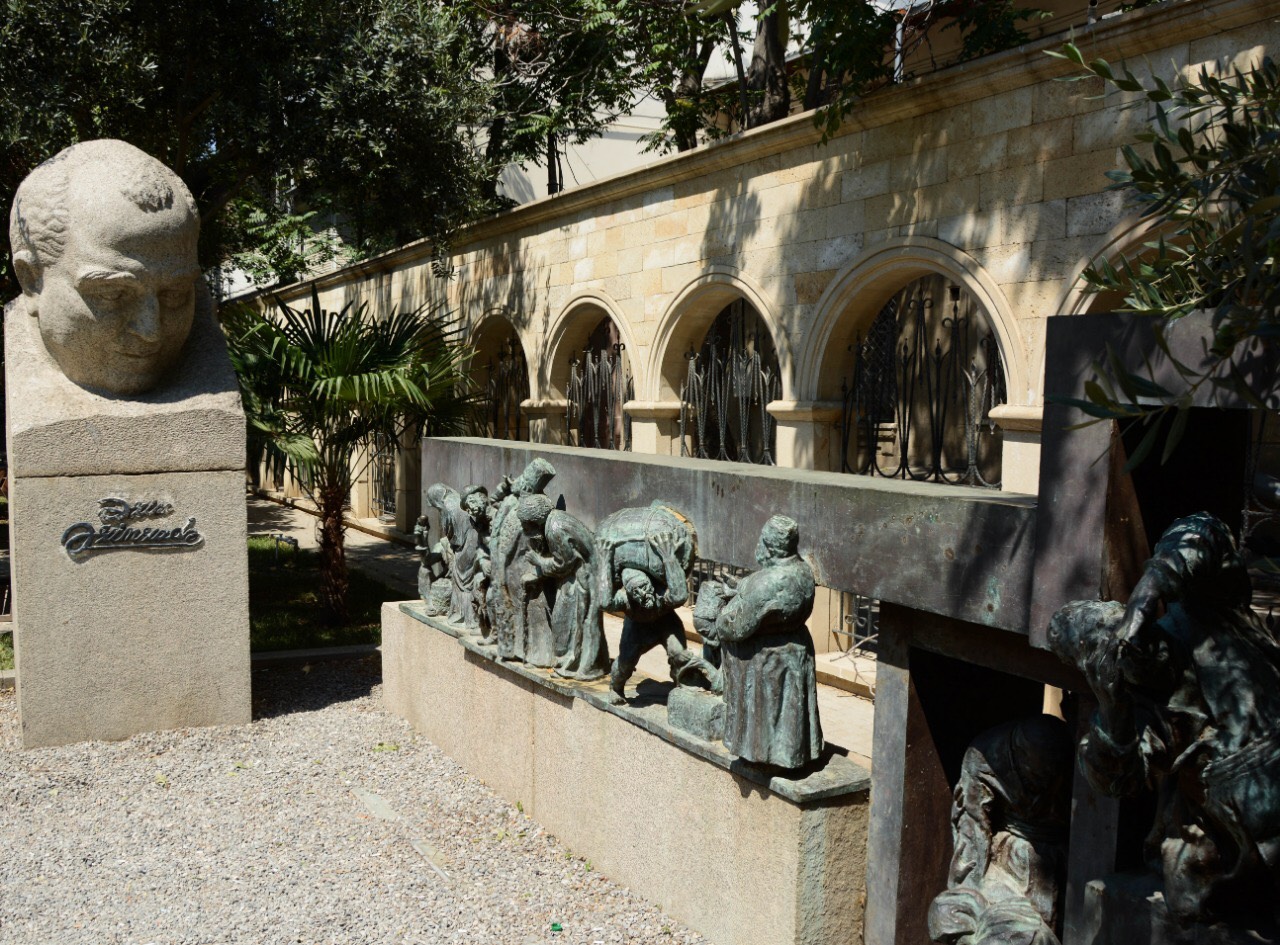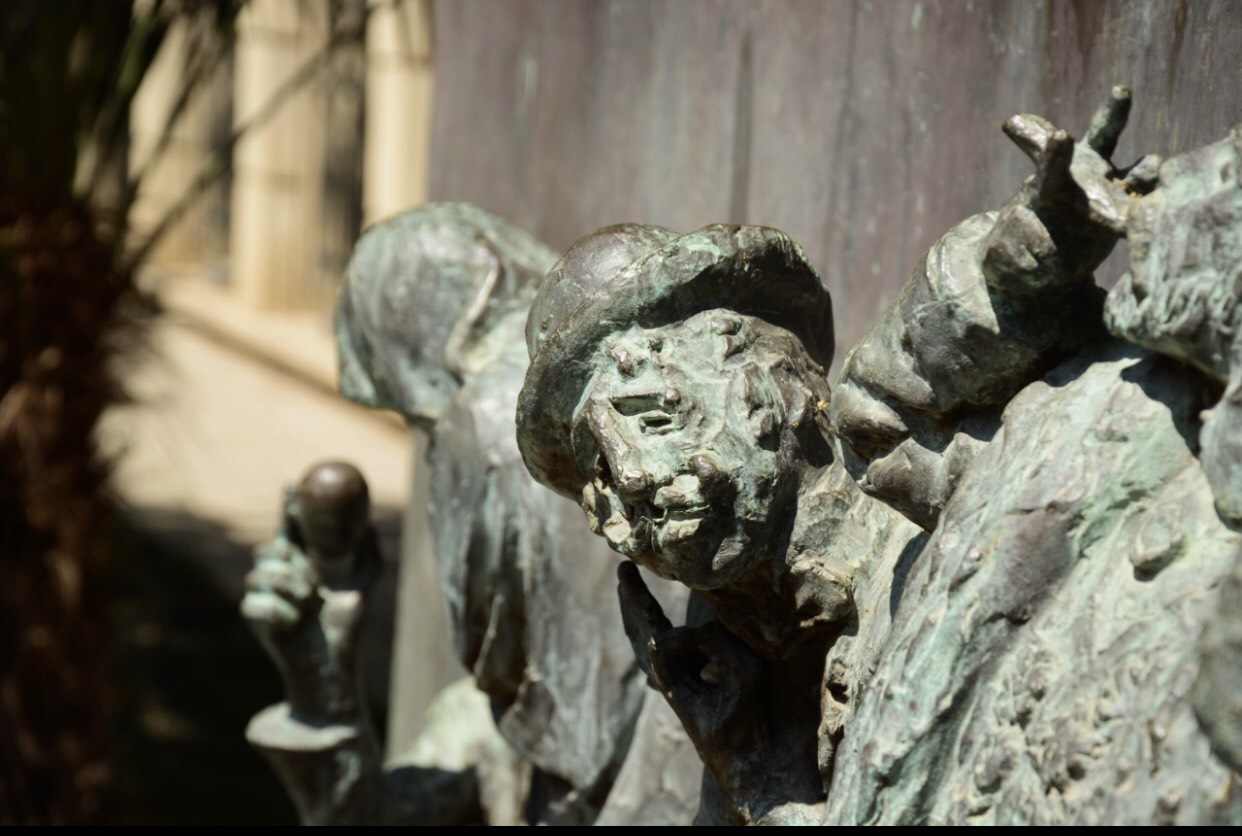 The third monument is probably my favorite one not only in Icherisheher but in whole city. A remarkable monument was dedicated to educator, publicist, public figure and founder of the first paper in Azeri "Akinchi" ("The Ploughman") Hasan-bey Zardabi. He is depicted under a tree – the symbol of fertility and education: this is a reference to the name of the paper created by him. Because the "tree" named "Akinchi" that he planted in 1875 has enlightened thousands of people and laid the groundwork for development of press and journalism in Azerbaijan.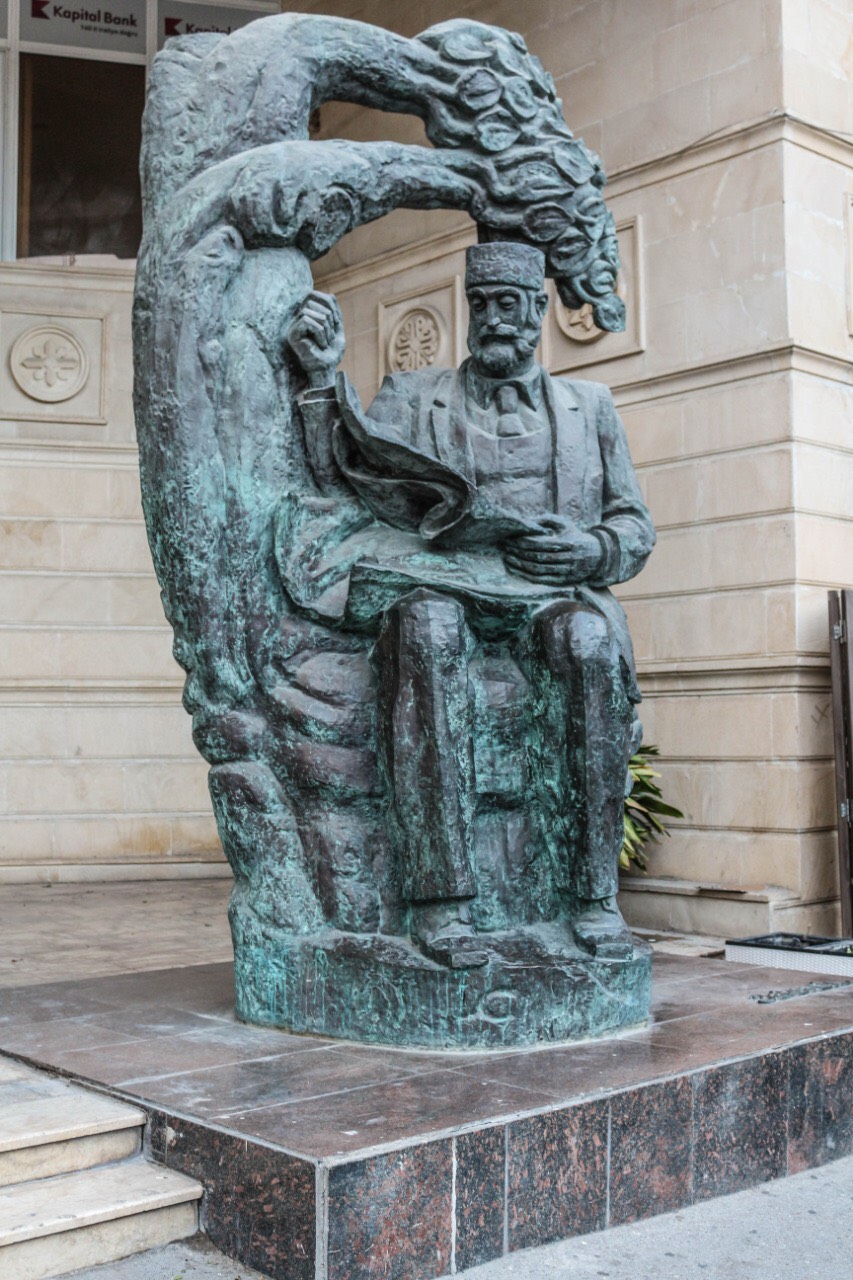 We walk around Baku every day and do not notice, how many interesting and instructive things it gathers in itself. Sometimes in order to stop or look around you need a simple accident, random question or a reminder – as was mine to you today.