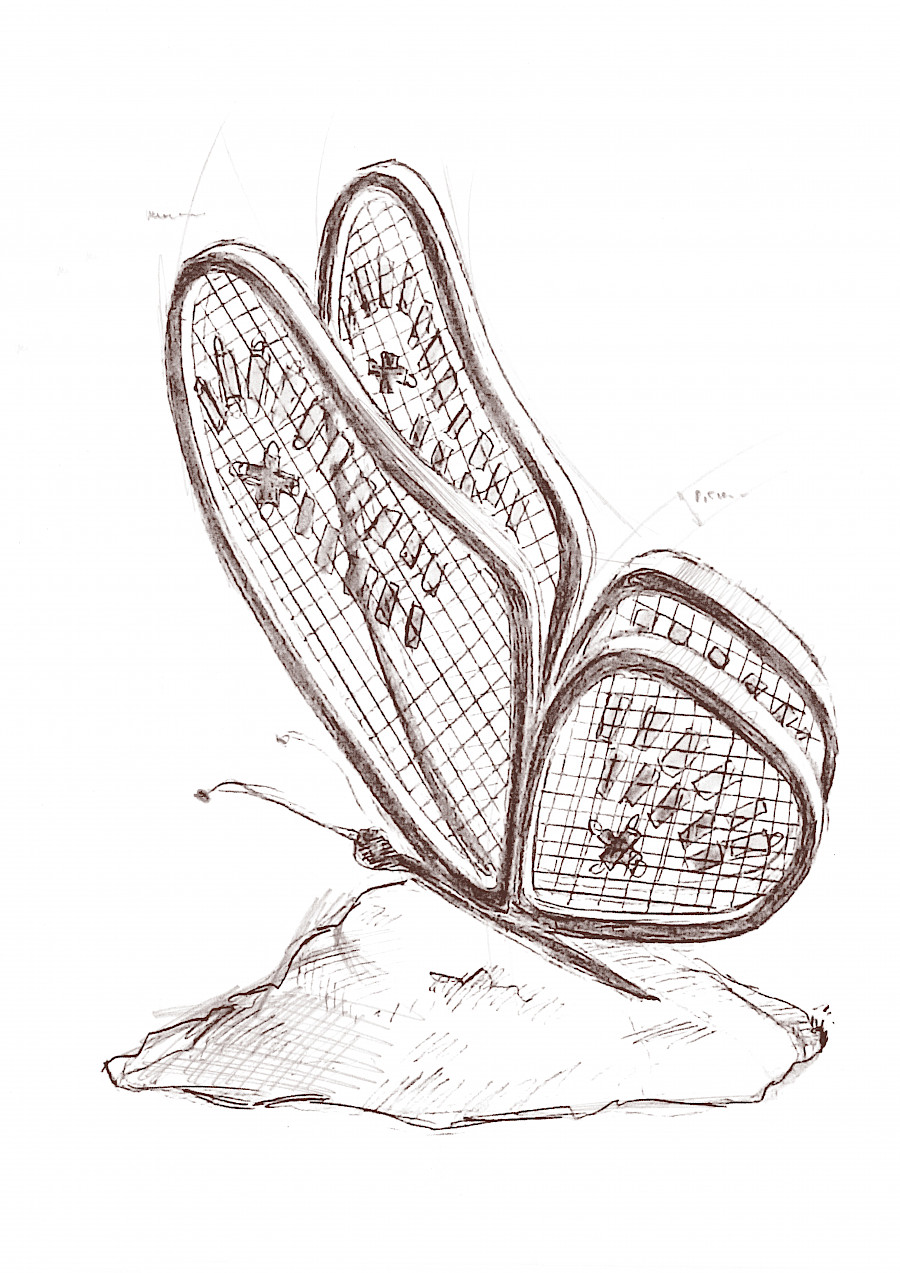 Natural Energy
Author: Teymur Qaribov
Nature needs a source of energy as much as we do. The most important of these sources is solar energy; if nature does not receive enough sunlight, the photosynthesis process can get disrupted, threatening both flora and fauna as a result. Solar energy ensures the stability of harmony in all of nature. Some living things, butterflies for instance, are direct (and quite sensitive) participants in natural processes.
DIMENSIONS: 180 X 100 X 180 CM MATERIAL: METAL, PAINT, ORGANIC GLASS
Təbii enerji
Müəllif: Teymur Qəribov
Təbiətin də bizim kimi enerji mənbəyinə ehtiyacı var. Buna bir neçə misal gətirmək olar. Onlardan ən vacibi günəş enerjisidir. Əgər təbiət kifayət qədər günəş işığı almazsa,fotosintez prosesi pozula bilər. Bu isə flora və fauna aləminin məhv olmasına səbəb olar. Günəş enerjisi təbiətin harmoniyasının dayanıqlığını təmin edir. Bəzi canlılar, xüsusən də, kəpənəklər təbiətdə baş verən proseslərin birbaşa (və olduqca həssas) iştirakçılarıdır.
ÖLÇÜLƏR: 180 X 100 X 180 SM MATERİAL: METAL, BOYA, ORQANİK ŞÜŞƏ