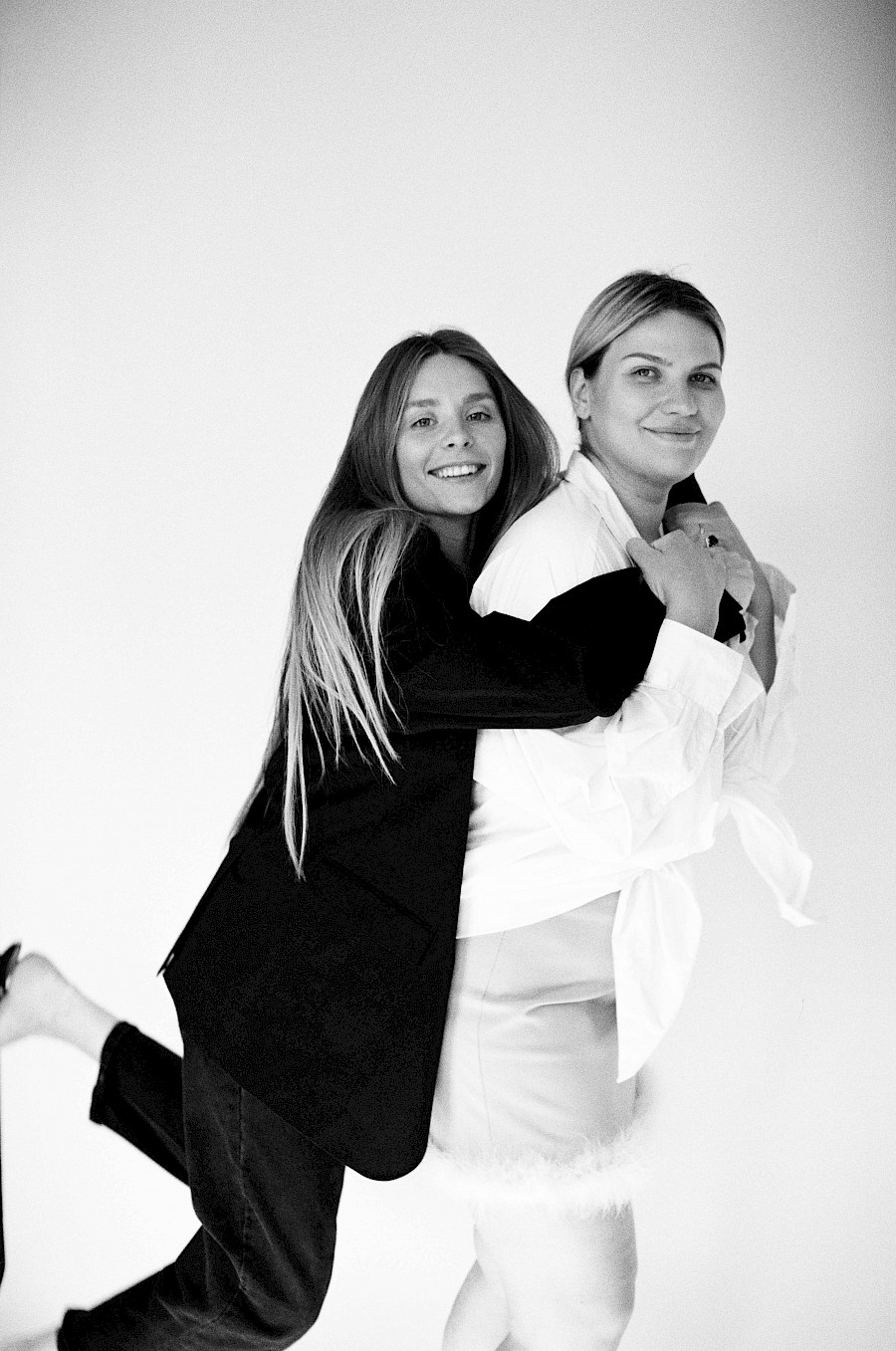 Some people do not believe in their dreams. Others, like Kate Zubareva and Asya Varetsa, make dreams come true. The Ukrainian duo decided to start creating pyjamas that can be worn outside after a dream that Kate had one night during an uneasy year for her country. She shared the idea with her friend Asya, who supported her dream. This concept became big in the fashion industry, with fashionistas around the world welcoming with open arms the idea of a sleep-suit that is too good to just wear at home.
The idea of Sleeper came to you in a dream. What made you believe in this dream?
KATE: We had no inner limitations that might have stopped us from believing in our dream. When we began working on Sleeper in 2014, a revolution was taking place on the streets of Kyiv. We had all lived through a true nightmare. At that very time, came the recognition and acceptance of our true values, and it came fast.
ASYA: All our fears vanished completely. We stopped being afraid and became ready to start a new chapter in our lives. Then we came
up with the idea of creating a company with its own voice; one that would bring joy in simple situations.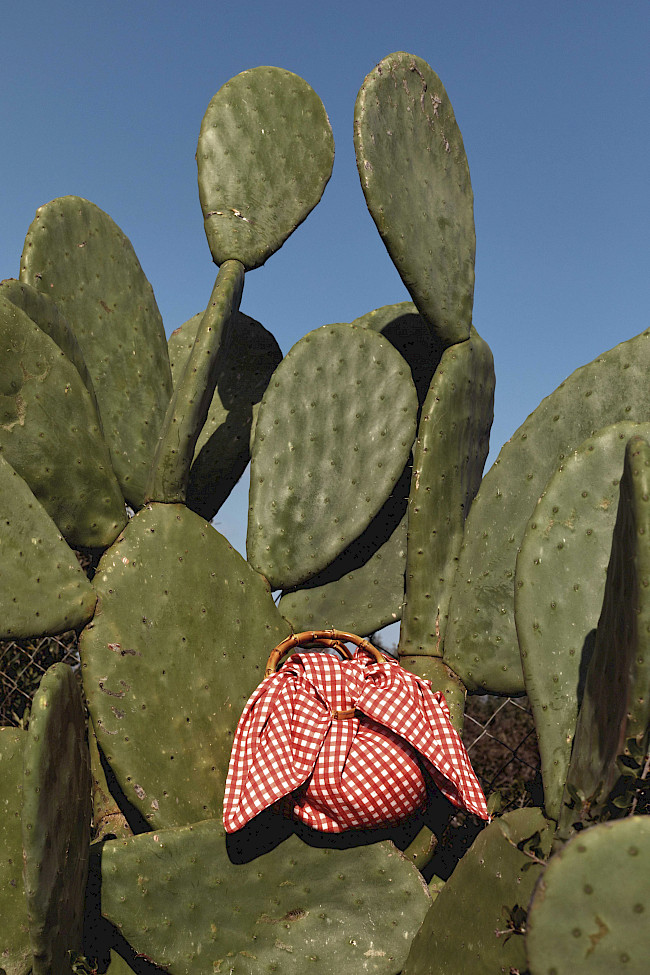 In the Oxford Dictionary, the word 'sleeper' refers to something that eventually achieves unexpected success after initially attracting very little attention. Was the name a play on words or a happy coincidence?
KATE: We just didn't know about this definition in the beginning. Our friend told us about it one and a half years after we launched the brand and we were speechless about such a happy coincidence.
ASYA: From the very beginning we just loved the name because of how it sounds and for its superficial meaning — dormouse and sleepyhead.

Your brand is six years old this year. Which lessons learned can you, as part of Forbes' '30 Under 30', share with a person who wants to start a business in fashion?
KATE: Stay true to yourself. Fashion has lost its dictatorial powers, which is good news. We live in a time of multiple trends, meaning that more often than not absolutely contrasting things can be equally in style. It's much more fun to live in a world where you can be yourself and enjoy life.
ASYA: I would say — don't be afraid to get out of your comfort zone, because that's where the magic happens. Keep failing. And then get up and do better.
Your brand was among the first to start producing sleep wear suitable not only for home but to go out. During quarantine, people have been buying more clothing for home. Do you believe that people should wear the same beautiful and comfortable clothing both at home and outside?
KATE AND ASYA: We feel that it's not right that we put on makeup and dress up to go out to be validated by others, even by people unknown to us. It seems to us that we need to dress first of all for ourselves and for those who define our lives — our loved ones, our children, our relatives and friends. The way we behave ourselves at home, when we're alone, says much more than the way we behave in public. Comfort in our homes is truly important, it's a tiny religion we are so vigilantly preaching. It is candid and personal. Great pyjamas, first of all, are about self-love and self-care. And we love the idea that you can wake up in your pyjamas, throw over a coat, slip on some trainers or mules, and voila: you are ready to go out for your morning cup of coffee. That's why we wanted to create real pyjamas, something that surpasses its original and expected purpose. That's what really inspired us.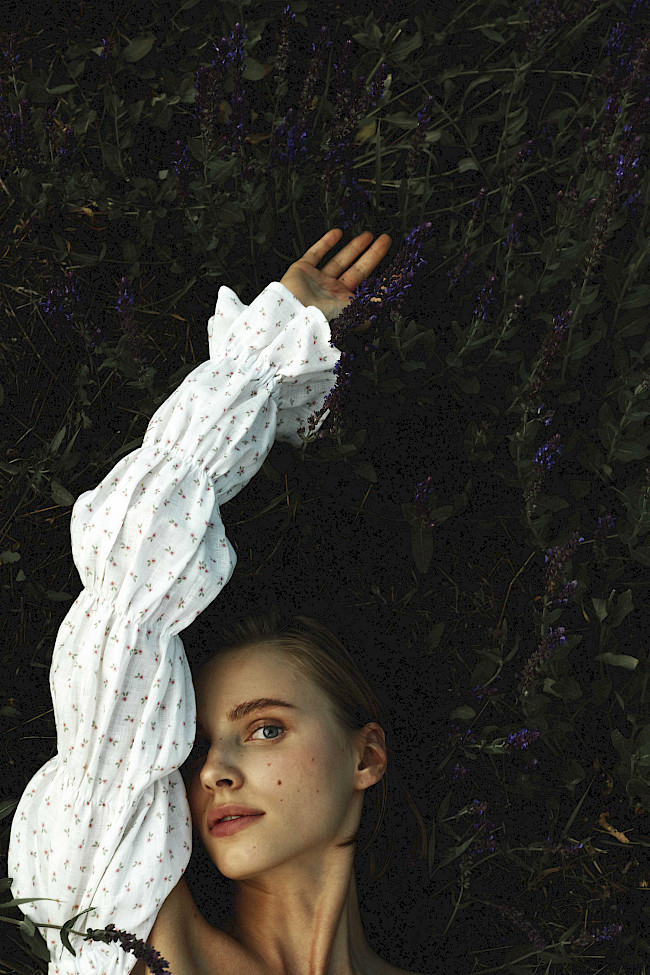 What is more important to you: style or fashion?
KATE: For me it's style. Because it's very personal, intimate. We think that style is a story, a true story about you, narrated by the clothes you wear.
ASYA: Fashion is fun but style is for real. In our opinion style is about living and not posing. This is quintessential for Sleeper.
Post-quarantine society is not comfortable getting back into their old clothing. What can you suggest them?
ASYA: Quarantine has taught us not to compromise. Comfort and self-care are definitely a new luxury. People started to care more about their lifestyle, took time to dig into themselves and answer some really important questions. I hope these thoughts brought them closer to understanding their true values.
KATE: And of course this had a drastic effect on our styles. This is a time to be who you are in your clothes, which is the most important thing — to have the ability to express ourselves in the best possible meaning.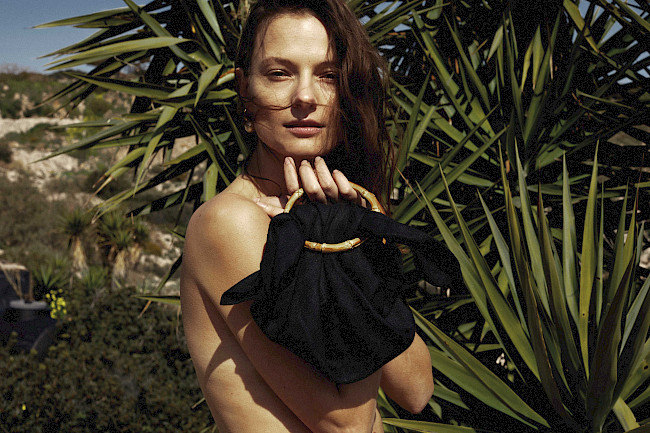 How should a person wearing Sleeper feel, in your opinions?
KATE AND ASYA: When we were creating Sleeper, we were aspiring it to be the uniform for life's happiest moments. We see our garments as ones that will stay with you for a long time and embellish as many wonderful moments as possible. We wanted women
to feel confident and real confidence comes with comfort. Our dresses are not only partyappropriate but also really comfortable for breastfeeding, taking long walks, exploring the world and being the best version of yourself.
Why are PJs the best outfit for summer?
KATE: PJs go easily with everything: from denim skirts to heals, they give you a relaxed vibe and make every look chic!
ASYA: And they're so perfect to wear while on vacation!

You started your brand amid crisis in your homeland. Today, with a background of economic crisis around the whole world, can you share some advice anyone can use in their everyday lives?
ASYA: It is important to remember that everything comes and goes. It won't be like this forever.
KATE: And no matter whether it's a crisis or not, the most crucial thing is living your life thinking, loving, caring and supporting others. Everything else will pass.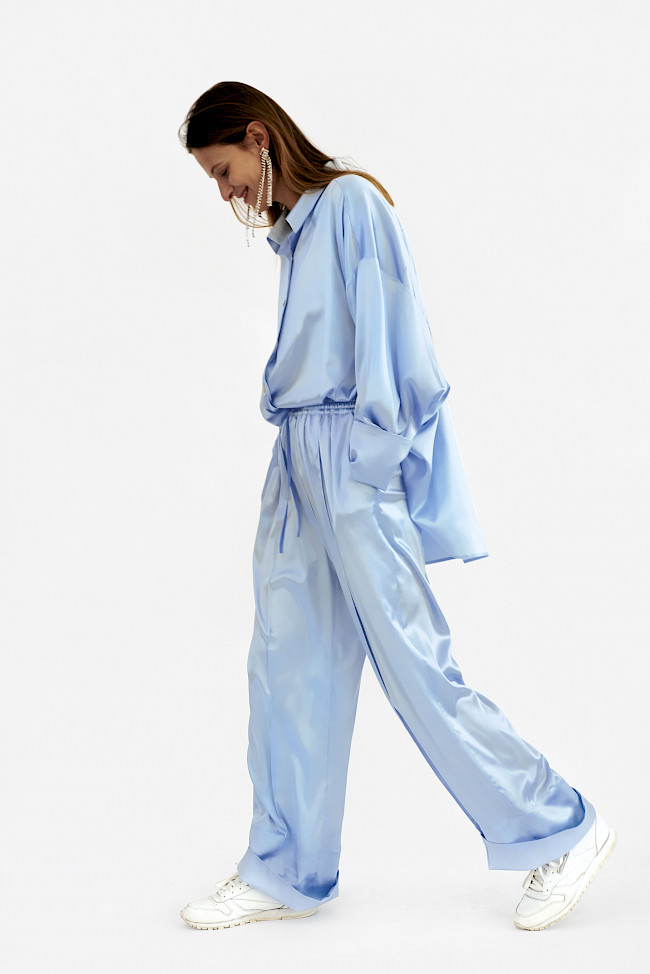 What is the philosophy of your brand?
ASYA: Our philosophy is to create garments for life's happy moments. We want to make our customers fully equipped to enjoy
life. Our clothes are stress-free. They are not about seeking the approval of others. These garments are meant to be for joy and happiness. This concept dominates every Sleeper mood board.
KATE: We believe that truly beautiful things can come from an abundance of love for life, beauty, home, the planet, loved ones, ecology and people. Our mission is to create a culture of love and self-care in everyday life.
Who is the Sleeper girl?
KATE: The Sleeper girl definitely has a personality, whose home life is filled with the same sense and joy as her social life. We truly believe that being an individual personality is remarkable.
ASYA: We believe that every individual represents a whole world, a Universe, not like an Army unit, which must march in lockstep. We do not have any preconditions for our customers or for humanity as a whole. The fact that it exists is a miracle in itself.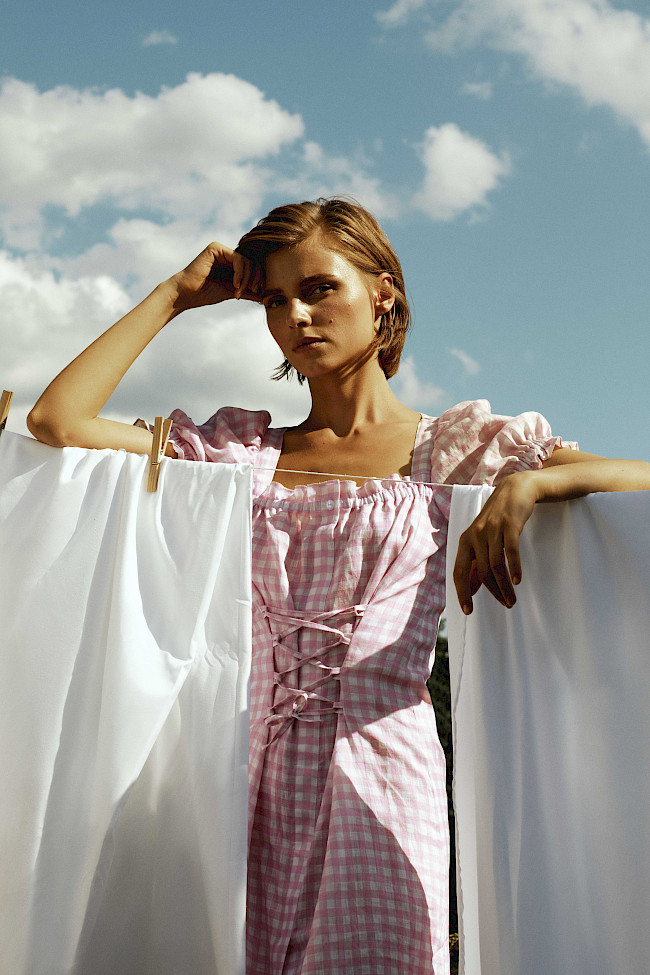 What inspired you to create dresses and bags?
KATE: Sleeper SS'20 was inspired by French novels. This collection is ideal for home, city life, the beach and parties.
ASYA: Sleeper bags are made in the traditional Japanese technique of Furoshiki. The first one is a transformer bag called 'This is not a bag.' This spacious bag is ideal for going to the beach. When untied, the bag transforms into a spread for the beach or on which to have a picnic. The second one is a small linen Bambola bag with ample bamboo handles, ideal even for an evening look.

Can you please tell us about the production of a single piece?
ASYA: We oversee the design process together because our differences complement each other nicely. Kate thrives on art, history, colours and texture.
KATE: Asya's deeply inspired by modern design, architecture, forms and shapes. The best solutions appear to be somewhere in the middle of our likes and dislikes.

Where is your team based?
ASYA: Our production and headquarters are based in a 1947 courtyard building in the very heart of Kyiv.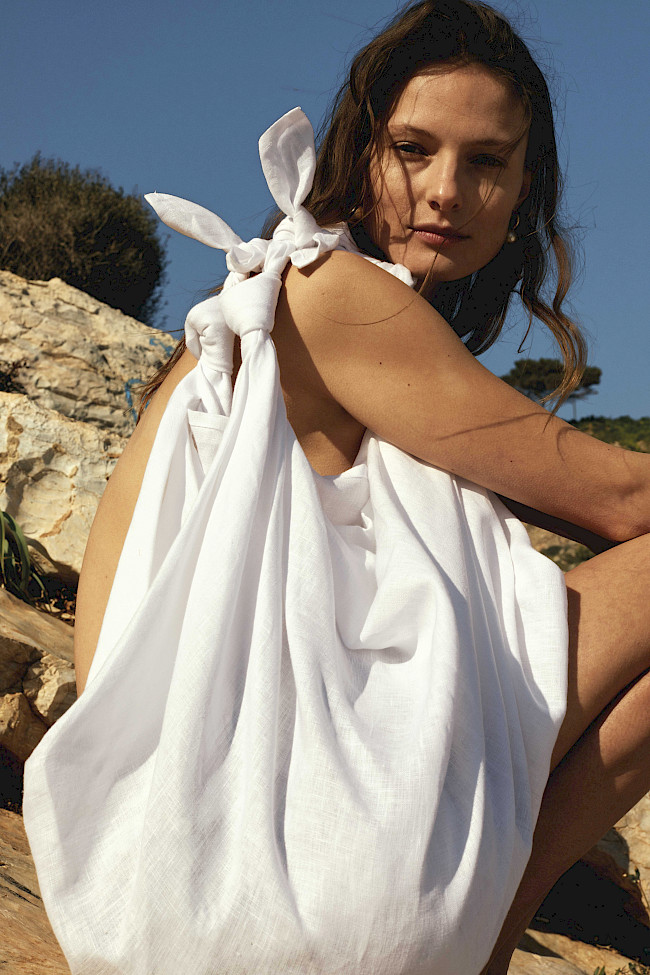 How do you select people for your team?
KATE: When selecting people for the team, we are guided by this principle: hire a person whom you'd like to hug. Hard and soft skills multiplied by talent are the qualities we're searching for in people.

Why is it important to you to work side by side with your team?
KATE: Our own production is based in Kyiv in the same space where the headquarters are, so we can supervise the quality of each seam, share news and maintain very close relations.
ASYA: Our team's spirit plays a tremendous role and inspires us to move forward on an everyday basis.

Which materials do you use?
KATE: We consider our suppliers meticulously and closely study materials before sourcing. We aim to select responsible textiles. Currently, we work with suppliers from Belarus, China and Turkey. For example, our silk is sourced from an Oeko-Tex certified factory in China, which indicates that the textile is free of certain groups of harmful substances. Our suppliers use environmentally friendly azo-free dyes as well.
ASYA: 90% of the materials we use are natural biodegradable fabrics such as linen, silk and cotton. Linen is our favourite material because it is a natural and ecological fabric produced from plants and fully biodegradable. By contrast, synthetic materials take on average about forty years to decompose. Linen is durable and does not stretch over time. Furthermore, it is unique as it is beautiful even when creased. Its lightness and breathability are irreplaceable in hot weather. Linen garments are machine washable, thus making them practical for travelling.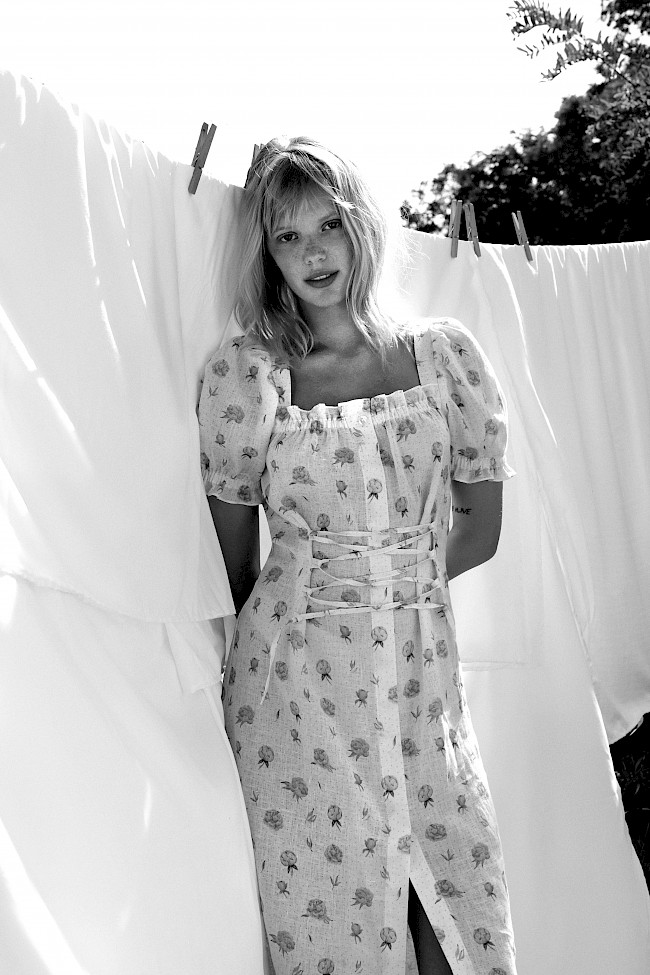 Can you call your brand sustainable?
KATE AND ASYA: We're doing our best to build a sustainable brand. We have started our sustainability journey, and since our founding in 2014 we have taken significant steps to understand our social and environmental impacts. We know we still have a lot of work ahead of us, but here are some of the things we have done so far. In principle, there is no waste in our production. We produce exactly as many clothes as we can sell. We have selected only a few fabric suppliers, which makes it fairly simple for us to control the quality of materials from which our clothes are made. We also work exclusively with certified fabric makers, which gives us the guarantee that our products are not only sustainable but also safe for our employees to work with. We even give the fabric leftovers to our cutter Anya who teaches the craft of cutting and sewing to children so they can use them while learning. We produce locally: all garments are made in the sewing studios located in our workspace. All of our garments are hand- crafted by artisans with minimal involvement of machinery, allowing us to reduce carbon emissions. It is of the utmost importance for us to ensure fair working conditions. We keep our workplaces safe, offer competitive salaries, formal employment, paid vacations and sick leave to all our employees. We hire not only experienced seamstresses, but also welcome college students by offering them internship programmes and giving sewing master classes. We are passionate about rethinking classics that never go out of style and standing for slow fashion and long-lasting designs. It's our mission to create pieces for the long haul, which will still remain chic over the years. We also use lots of linen in our collections. Finally, we refused to use cardboard boxes and came up with an environmental alternative – multifunctional linen sacks that can be reused in everyday life.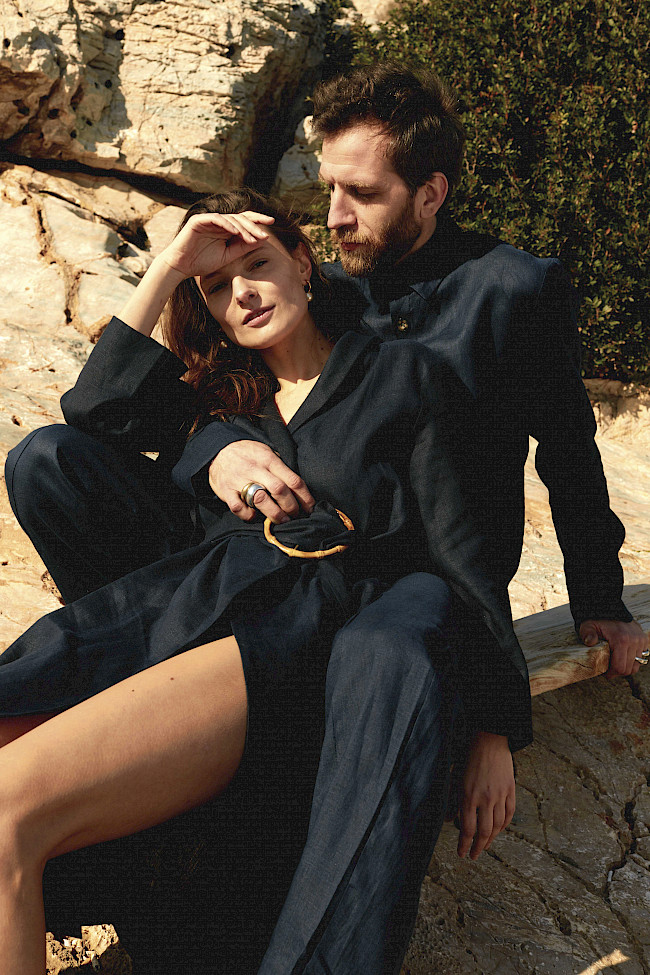 Today, you mostly produce for the USA and Europe. Why did you decide to concentrate on this market? Is there any difference between the American and European markets for your brand?
KATE: This wasn't planned from the very beginning. But we're truly grateful for all the warm words and purchases we receive everyday from people from Europe and the USA.
ASYA: We can't highlight any drastic differences in these markets, we can just say that both of these audiences are so welcoming and supportive.

Can you please tell us more about the concept of the Sizeless Collection?
ASYA: To celebrate Sleeper's fifth anniversary, we decided to produce a short film about the people behind the brand. Gina Onegina,
the film director, captured one of the main 'characters' of the feature, a huge pyjama shirt that is created during the video as an art object. The director chose this specific art form, on the one hand, to show how seriously the Sleeper team takes everything they create and, on the other hand, to illustrate the self-deprecation and light-heartedness that accompany the work process.
KATE: It was actually while working on this fun object — and I am not being sarcastic here — that we were inspired to create its mini version: versatile, comfortable pyjamas that would be ideal for both staying at home and going out. Comfort is the new luxury. And what can be more comfortable and multi-purpose than oversize pyjamas made from eco-friendly fabric?
ASYA: These pyjamas have a relaxed fit, come in one size and fit any body type. We'd be so happy to see our customers feeling their best in these sets.

Fashion magazines and influencers have supported your brand from the very beginning. Why do you think they singled out your brand?
KATE AND ASYA: We often hear from our clients that they feel confident in our garments and receive lots of compliments. And we think that the idea of versatility and simplicity that allows you to concentrate on the really important things in life is very appealing. We're so happy to have so many wonderful people as our clients who share our values.

What is your dream for the future of Sleeper?
KATE: What we know for sure is that we have a big dream to open a huge factory with a learning centre where we'll be sharing our experiences and educating new generations of seamstresses, embroiderers, engineers and technologists to design first-class clothing. ASYA: We also foresee Sleeper continuing its off-line sales in urban pop-up stores as well as seasonal sales at resort locations during the summer. We never stop dreaming. We plan to open a brick-and-mortar store in New York some day. — N