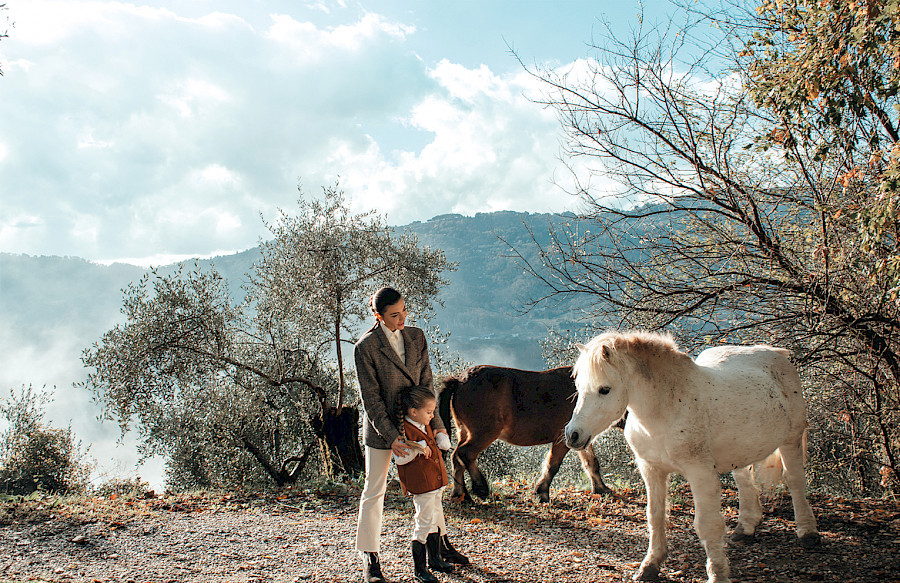 Rubina's personal style - classic and timeless - reflects the fashion capital Milan where she lives with her husband and daughter. Mother, actress and gemmologist, our style icon prefers to dress comfortably to balance between life and work, choosing an outfit inspired by the moment. Rocking her everyday looks with effortless chic, Rubina believes that "true personal style looks great from the outside and makes you feel even greater inside." Scroll this post to look through her outfits and read her story.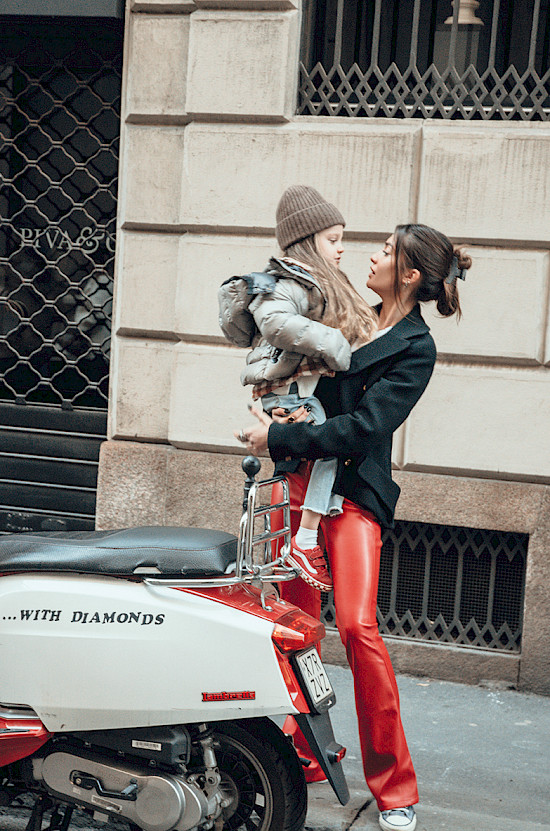 Rubina: Vintage blazer CHANEL, t-shirt ZARA, pants ASOS, sneakers CONVERSE
Eva: Jacket MONCLER, pullover and jeans ZARA, beanie BATES 1898, shoes VANS

Rubina: blouse ZARA, skirt OFF-WHITE, bag MIU MIU, boots PULL&BEAR, jewellery MP GEMSHUNTER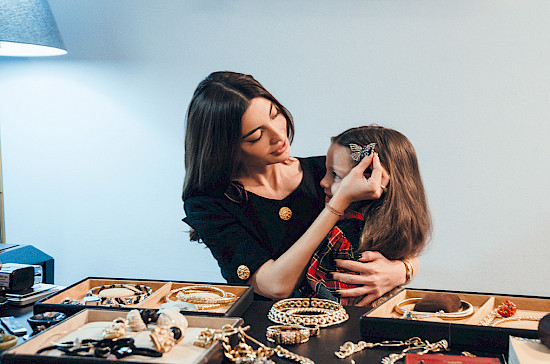 Rubina: dress GIVENCHY, jewellery MP GEMSHUNTER
Eva: Dress vintage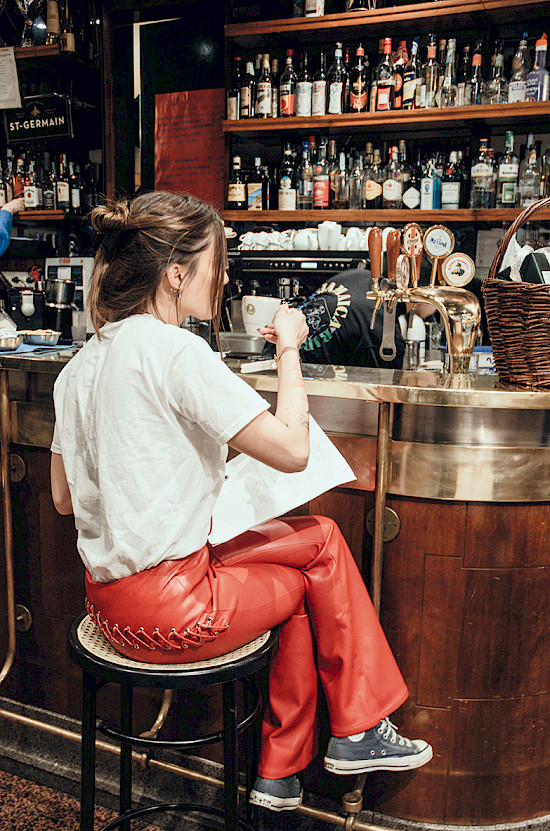 Rubina: Vintage blazer CHANEL, t-shirt ZARA, pants ASOS, sneakers CONVERSE, jewellery NOIR CATCHER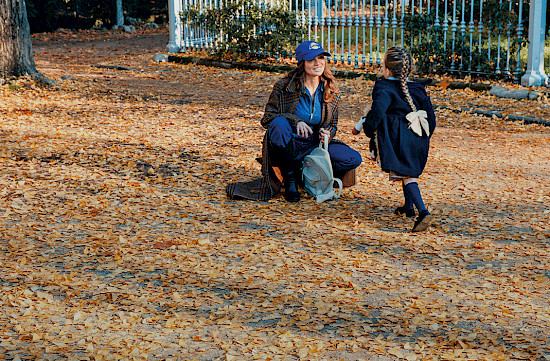 Rubina: Jumpsuit SHOW ME YOUR MUMU, coat BLAZÉ MILANO, boots PULL&BEAR, bag TOTALLY UNNECESSARY
Eva: Dress ZARA, coat GUCCI, socks ZARA, shoes PISAMONAS
Rubina's STORY
I was born in Baku, raised in Germany, graduated with a degree in economics in Moscow and spent nearly 10 years in London studying gemmology and jewellery history and design in the Gemmological Institute of America (GIA). I started my career in the centre of the UK diamond trade Hatton Garden, followed by a position as a sales assistant at the De Beers flagship store on Bond Street. After getting an invaluable experience, I moved back to Azerbaijan for three years to direct Baku's DeBeers Franchise store. Six years ago, I decided to move to Italy and it was the best decision ever made. Living and working in Milan is unique because it's a constant mix of traditions and trends. This, of course, reflects in my personal style, making it more classic and timeless. In this romantic country, I have also met my husband Massimo. We built our family and a company together — Massimo Pinardi Srl known as @Gems_Hunter on Instagram. It was destiny! We both are experts in precious stones and we share the same passion for signed vintage jewellery and antique pieces. Our showroom on Montenapoleone street in Milan is one of my favourite spaces for creation and inspiration. In 2018, my world has changed with the arrival of my daughter Evita. She inspired me to chase my dream — the theatre. Ever since I was a little girl I loved to perform. Once my parents took me to the concert and I literally ran to the stage to sing with the performer! Drama means so much to me: there is nothing more incredible than getting to play different characters and see the world through another's eyes. Acting requires tons of hard work, odd hours, auditions and determination but I love challenges: they makes me feel alive and motivated. Playing different characters helps me better understand myself and people around me. Nevertheless, family comes first for me. I would always advise to play as much as possible with your children, listen to them but also get them involved in your hobbies and activities. I spend a lot of time with my daughter in our country house in Tuscany, where I love walking with my horses and dogs. I focus on rescuing animals and taking care of them. For me it is also very crucial to keep my Azerbaijani culture alive at home. I want Eva to be part of my country and traditions. We also travel a lot together, usually it is surfing destinations. Such nature centred lifestyle defines my choice of outfits for myself and for my daughter. We can spend 3 months barefoot on the shores of Costa Rica, and then return to Milan, where I choose to dress comfortably and versatile. I actually really like vintage and often prefer it over labels and I love discovering new brands!
Rubina's 3 must-haves:
- LEATHER JACKET
- VINTAGE CHOKER
- LIP GLOSS