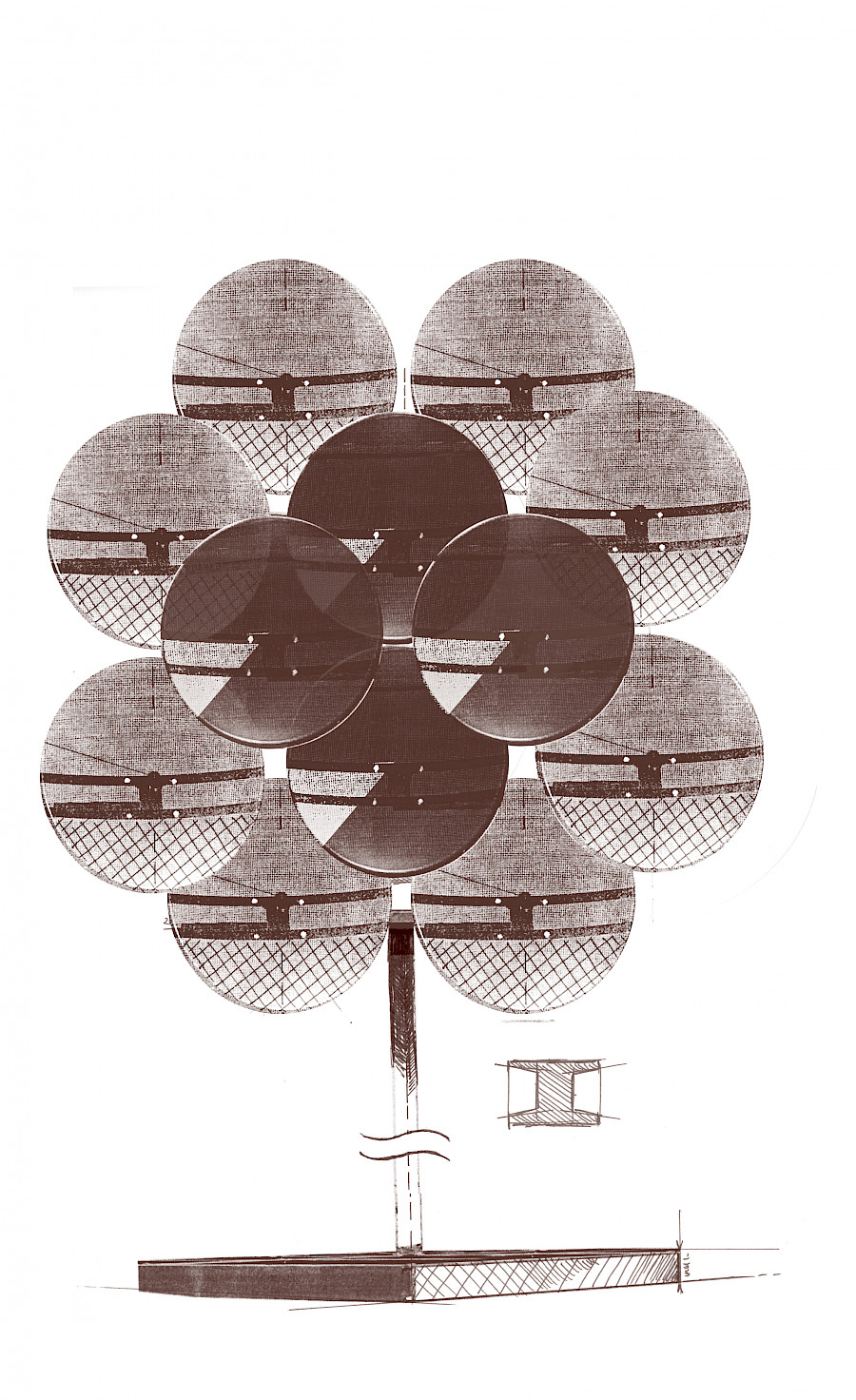 The Flower of Connection
Author: Orkhan Huseynov
Communication among people is critical in our days. Many ways exist to pass information between individuals; for instance, people have used flower bouquets to communicate positive feelings and emotions to their kin. Flowers create a positive connection by transmitting information about love, friendship, respect, and affection while not harming the environment in the process.
DIMENSIONS: 250 X 100 X 330 CM MATERIAL: METAL, PAINT, SATELLITE DISH
Rabitə Çiçəyi
Müəllif: Orxan Hüseynov
İnsanlar arasında rabitə çox vacibdir. İnformasiyanı ötürmək üçün müxtəlif yollar mövcuddur. Məsələn, pozitiv informasiyanı ötürmək məqsədilə insanlar biri-birinə gül-çiçək dəstələri göndərirlər. Bu zaman gül-çiçək sevgi, dostluq, hörmət və məhəbbət haqqında informasiyanı ötürərək, təbiətə zərər vermədən müsbət kommunikasiyanın yaranmasına xidmət edir.
ÖLÇÜLƏR: 250 X 100 X 330 SM MATERİAL: METAL, BOYA, PEYK ANTENASI