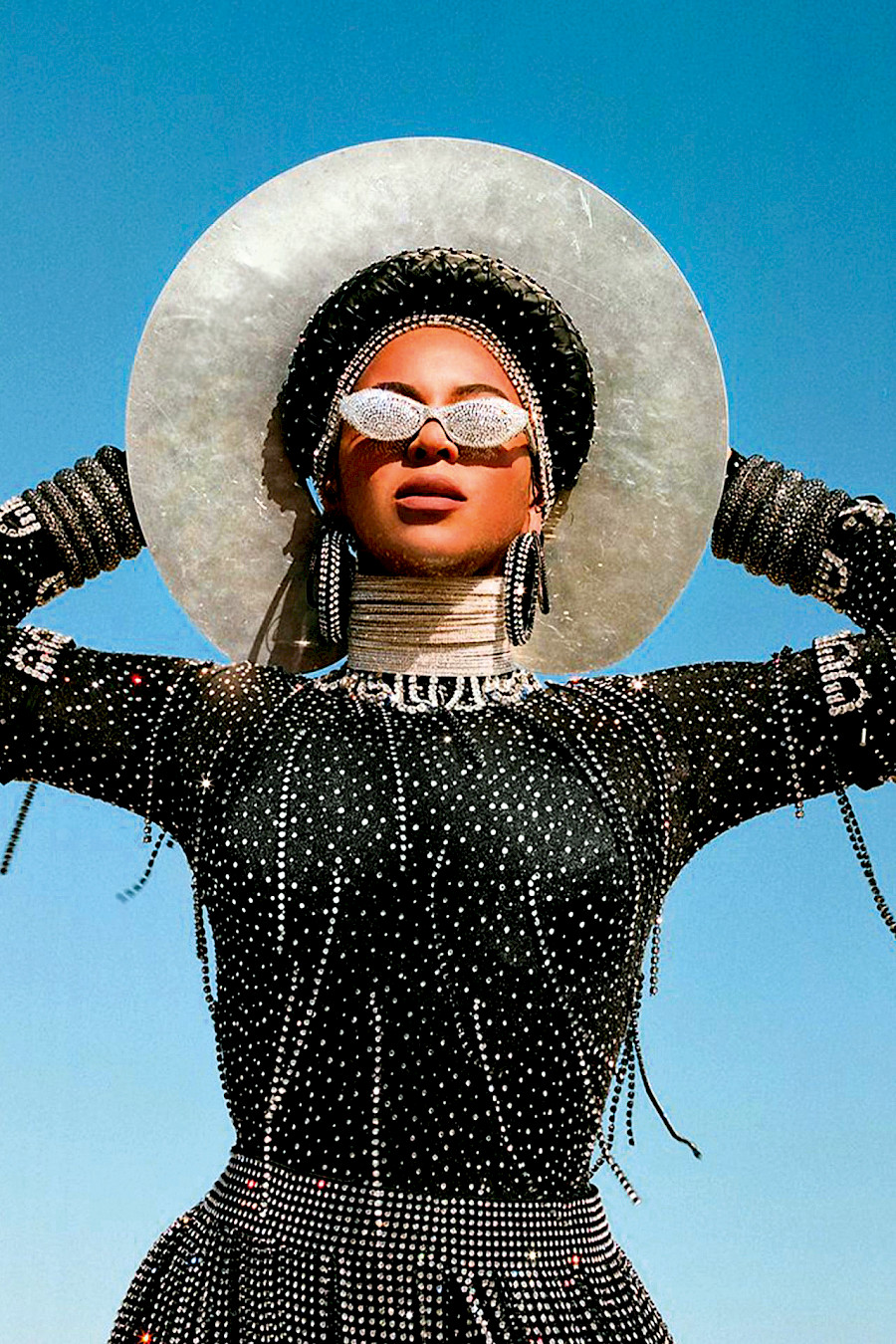 WHEN SHE WAS SEVEN, HER PARENTS SIGNED HER UP FOR A DANCE CLASS, SO SHE COULD MAKE FRIENDS. WHO KNEW SHE WOULD BLOW EVERYONE AWAY WITH HER OUTSTANDING PERFORMANCES? NOW BEYONCÉ KNOWLESCARTER IS A LIVING LEGEND, ONE OF THE HIGHESTSELLING ARTISTS  AND THE HIGHESTPAID BLACK ARTIST OF ALL TIMES. NOT ONLY SHE ROCKS AS A SINGER  HER SIGNATURE MOVES ARE KNOWN WORLDWIDE, PEOPLE MASTER HER SPECIAL BLEND OF DANCE STYLES, BE IT HIPHOP OR AFRICAN TRADITIONAL DANCE. THE OXFORD ENGLISH DICTIONARY COINED THE NAME OF HER SONG "BOOTYLICIOUS" AS AN OFFICIAL WORD, MEANING 'SEXUALLY ATTRACTIVE'. ONCE SHE HELD A GUINNESS WORLD RECORD TITLE FOR THE "MOST LIKED IMAGE ON INSTAGRAM", WHEN THE ANNOUNCEMENT OF HER SECOND PREGNANCY IN 2017 ACHIEVED SIX MILLION LIKES IN THE FIRST EIGHT HOURS OF POSTING.

The most nominated woman in Grammy history, the first one to get six Grammy's in one night, the first- ever black woman to headline the Coachella music festival in 2018, the first black female recording artist to cover Vogue's September issue, she worked really hard to get where she is now.
Beyoncé represents power, confidence, and activism. She supports single mothers and children affected by AIDS in South Africa; created a Beygood movement to fight hunger; in 2005, she served meals to the homeless community affected by Hurricane Katrina; the Beyoncé Cosmetology Center in Brooklyn, NY, assists mental recovery while providing clients with a cosmetology training course. She donated her whole Cadillac Records salary to the rehabilitation center.
We took a chance to ask Beyoncé about women's power, gender equality, her diverse crew, and much more.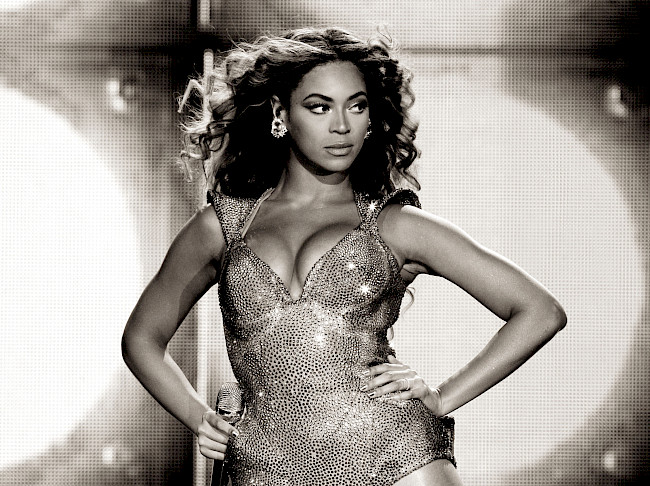 I know that *Black is King was initially a much smaller project that snowballed later. If you want something to be perfect, there will always be things to improve. How do you know that you did the best and need to stop working on something?
When you are working on something like Black is King – you know you have been successful when you have got the message out that you intended to get out. The aim was to shift the perception of the world "black" and show that "black" is regal and rich in history. For me, we achieved that – so I was happy.
*a 2020 American musical film and visual album directed, written and executive produced by Beyoncé.
It received six nominations at the 63rd Grammy Awards. Black is King is widely celebrated for its diverse cast and stunning artistry. The film kicked off fashion and makeup trends, many designer Beyoncé wore in the film saw triple-digit spikes in search traffic after release. Disney+ reached its five-year subscriber goals in eight months. Harvard University offered a program inspired by Black is King

Why is it important to you to showcase African art and fashion?
Showcasing African art and fashion is important because there are some wonderfully talented people out there who deserve recognition. It is more than that though – it shows our children and us that we are warriors.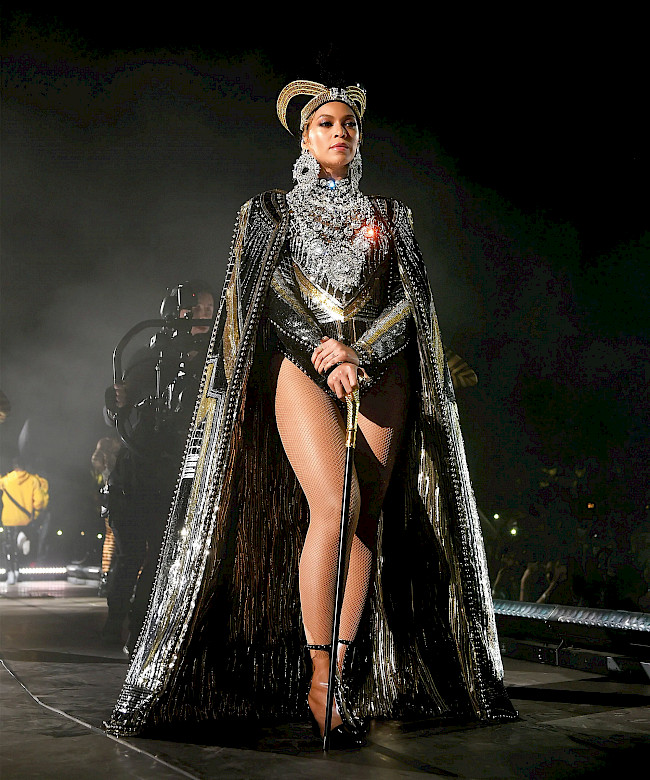 Tell us about your fashion archive, "that mythical house somewhere in the US". What is it like? Can you name the most significant things in it?
I like when I keep my clothes and shoes organized – for there to be order to it so I can easily find things. I could never pick a favourite – there are so many pieces that I am in love with!
How do you balance your work to spend time with your children?
Every Mom wants to be present for the children and it can be stressful making sure that I am always home to have dinner as a family at the same time as running a successful company. They are challenges I think all working Moms face at some point – and we are all doing our best.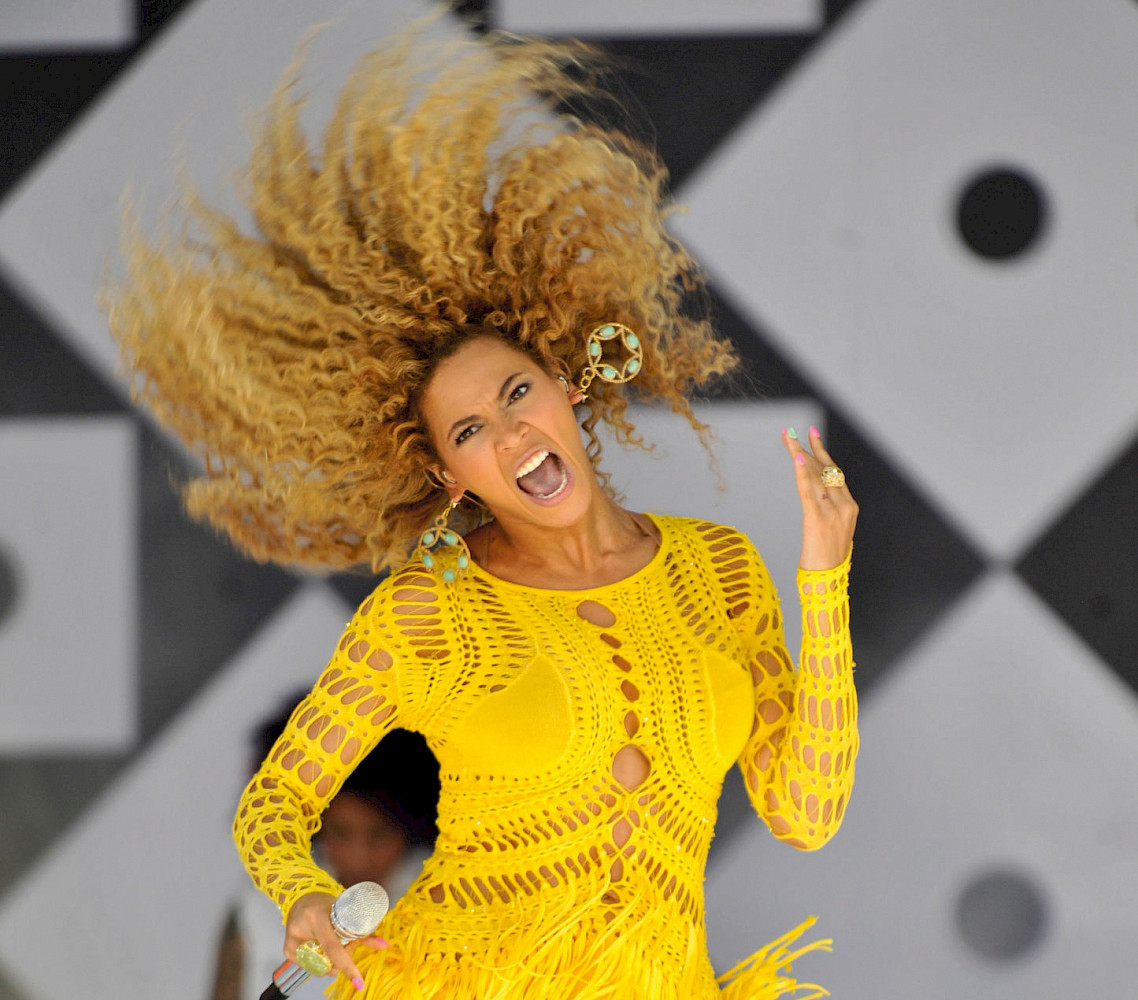 How did quarantining with kids impact you?
It was a time of real calmness and really allowed time for reflection. To spend extra time bonding with the kids was very special, and there will be changes made during lockdown that we will keep. We invited a tradition called "Fashion Fridays" where we would all dress up or make clothes on Fridays and take pictures of each other. It was a lot of fun and real-time for bonding.

Once you said, you wanted your son to have a high level of emotional intelligence because normally, mothers don't raise in their sons those qualities women seek in men. What would you advise the mothers of sons?
We should teach them to be strong and protective – and boys think that is what is expected of them. We should also teach them caring, compassion, and kindness – and that's historically what we haven't been teaching to our boys. It's so important to raise a generation of compassionate men.

What makes women strong? Can you name some examples of strong women in your life that inspire you?
My mother was always so invested in making women feel beautiful. It was important for her to surround us with African art so we could see ourselves in it. She always emphasized the importance of not just being seen – but seeing ourselves for who we truly are.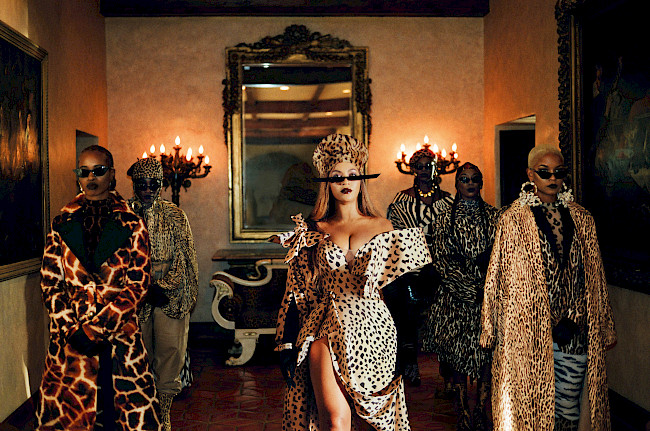 What was the biggest lesson your mother taught you?
My mother always has a very special way of communicating that when she spoke it felt bigger than just her – there was extraordinary energy. She taught me the way we speak, communicate, and make our children feel is the most important thing.

"My mother has always been an entrepreneur, and she's taking that and teaching these young women that they can be entrepreneurs, exposing them to things that they would probably never see. She dedicates her life to it, and she's found the perfect partner, Richard, who is just a kind, honest, beautiful human being who dedicates his life to the well-being of these kids. It's about the impact that you've had on this Earth. My mother always believed that every person in this world has a purpose, and I think her gift is helping people realize their purpose a lot faster," Beyoncé said in an interview for the 2019 Wearable Art Gala.

What is the right way to adequate equality so that both women and men could feel comfortable? How can women be as strong as men and do not lose their femininity?
It has never been about taking away our femininity – that is not what being a strong woman is about. It is about teaching young girls that they can reach as high as humanly possible in all that they do – even in male-dominated industries. As women, we need to be setting our goals, having independence, and making sure that we determine our own futures.
| | |
| --- | --- |
| | |
You didn't have many examples of successful businesswomen, especially in your industry, but you still chose to follow your own path. No one can initially expect how hard it can be to take all the responsibility for their own lives. What can you advise to those who are afraid to start something big in their life?
Power is not given to you – especially as women – we have to learn how to take it. Business and being polite don't mix. You should be fair in business – but you don't need to be polite – you have to be firm and make things happen.

A long-term relationship is something rare in show business. What are your key points to keep the relationships working while you both are very busy with your own businesses? How can a couple save their feelings throughout the years?
I come from a lineage of broken female-male relationships – where there has been an abuse of power and mistrust. When I saw that clearly I was able to resolve the conflict in my own relationship. My husband is not only a great father, but he is a super strong support system for me. That is what is all about – everybody has their issues, but it is about being there for each other when you really need it.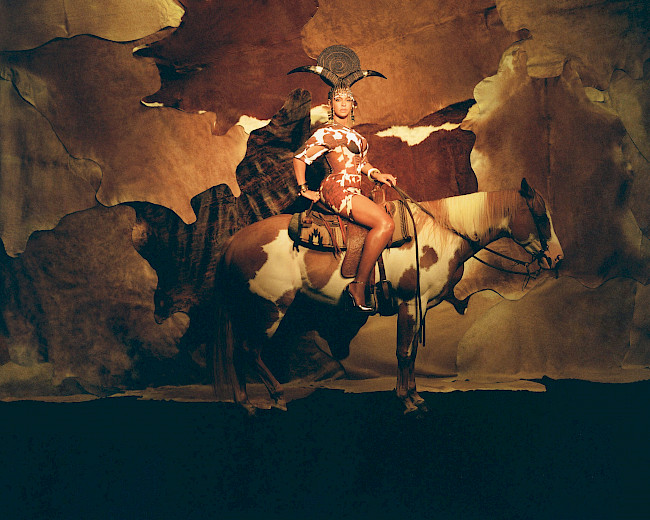 How is sexiness correlated with feminism? Sexiness is what, for centuries, most men wanted women to have. Today, sexiness can be a real obstacle when it comes to business; men just don't accept us as equal while we look feminine.
It depends to me how you define the word. Sure we can put on a sexy dress and feel good – but the most alluring thing a woman can have is confidence. There is nothing as sexy as a woman who is confident in who she is.
Your crew is very diverse. How do you choose people to work with?
I am quite open that I like to hire women in leadership roles. Women are great, they have great vision and compassion when it comes to deciding what is best for the business. It's important that young girls see the women in their life as bosses, as CEO's – that they realize these things are very much possible.
"Not enough Black women had a seat at the table, so I had to go and chop down that wood and build my own MEN table. Then I had to invite the best there was to have a seat. That meant hiring women, men, outsiders, underlogs, people that were overlooked and waiting to be seen. Many of the best creatives and business people, who although supremely qualified and talented, were turned down over and over as executives at major corporations because they were female or because of racial disparity, and I've been very proud to provide them with a place at my table," Beyoncé said in her heartfelt speech at livestreamed "Dear Class of 2020" session on Youtube.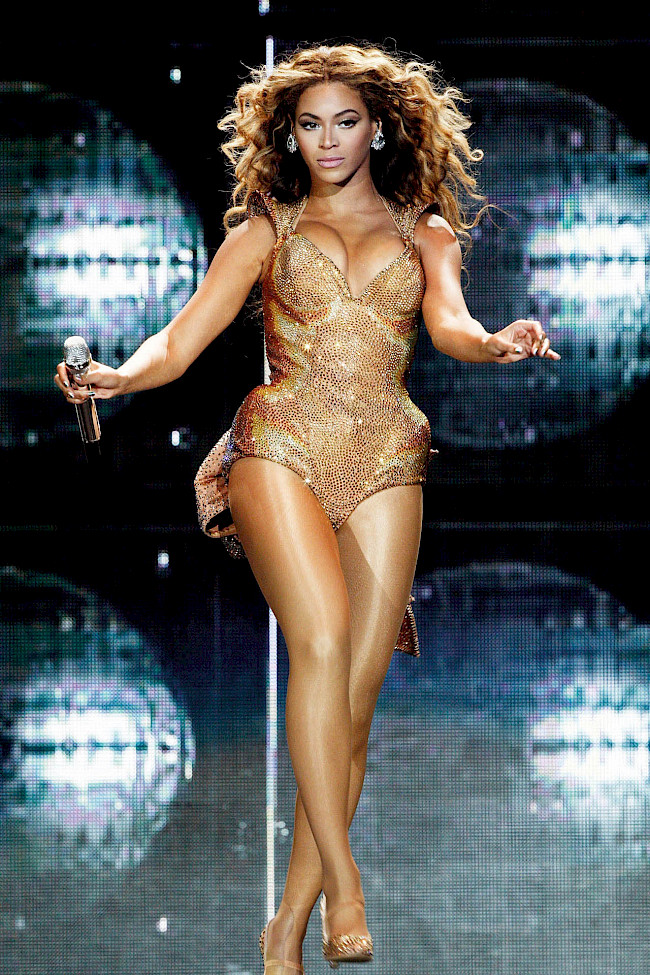 What future do you see for your career? Can you reveal your plans and goals for the years to come?
I still have dreams and there are a lot of things I still want to achieve. As soon as I accomplish one thing, I just set a higher goal – that is how I have gotten to where I am today.