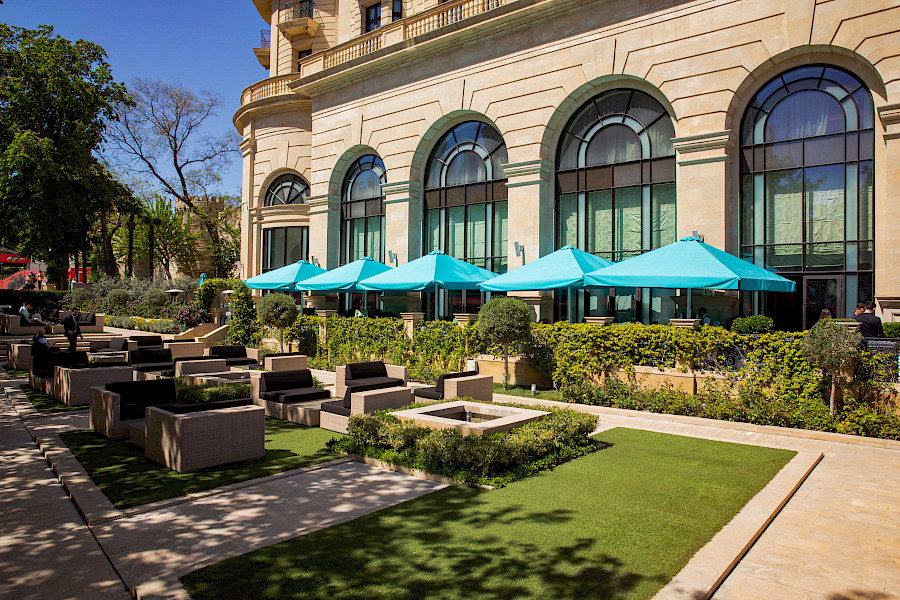 While thermometers are set to hit warmer temperatures, Four Seasons Hotel Baku is re-opening the ever-beloved outdoor spot of al fresco enthusiasts - Eyvan Terrace. With its naturally charming ambiance and lush greenery located in the heart of the city, Eyvan Terrace promises memorable experiences accompanied by uniquely crafted seasonal flavours, aromatic shisha along with live tunes and DJ to raise a toast to sunset.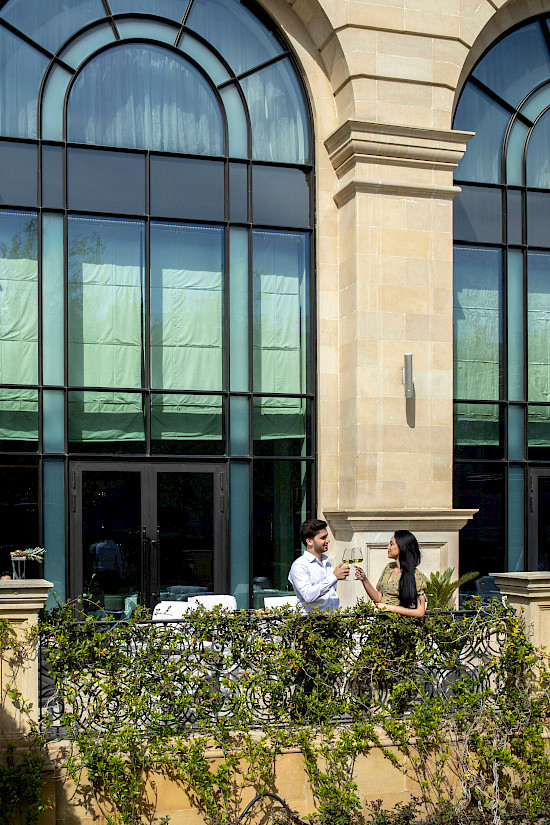 Open every day from 5:00 pm, Four Seasons Hotel Baku invites its clientele to savour a summer city break in style with mouth-watering signature gin tonics, a wide range of shisha selection, hand rolled sushi, offerings straight from Mangal and Italian Corner specialties designed by Executive Chef Renato Rizzi.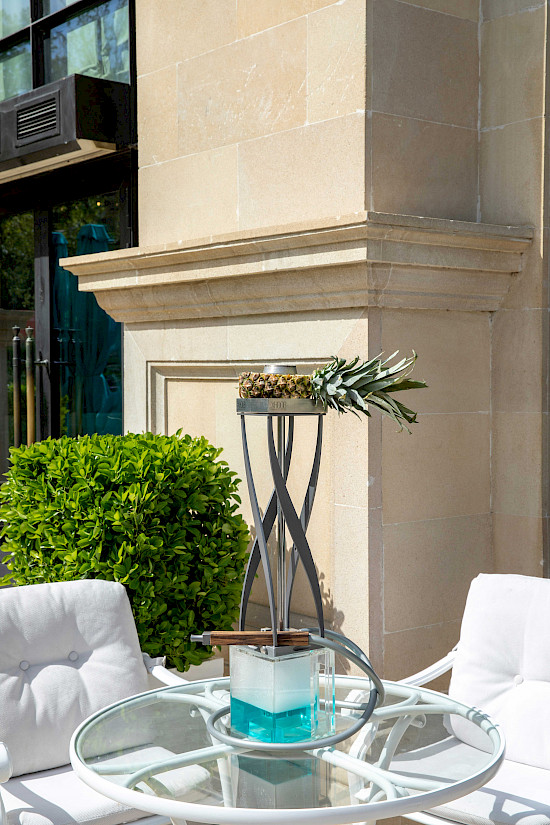 The Eyvan Menu
"To wow guests is my favourite part of the job," says Chef Renato Rizzi, aspiring to take his guests on a culinary journey of finest Italian notes. Expect for taste buds to be wowed while tasting Formaggi Bianca or Risotto allo Zafferano to name a few. Sushi lovers can uncover the best of hand roll offerings with choices such as Eyvan Roll, Rainbow Roll or Spicy Prawn Roll paired with sophisticated options of booze.

To fill a deeper appetite, pick a hot dish straight from the Mangal - Atlantic Salmon, Beef Tenderloin or T-Bone Steak are just some of the highlights Eyvan Terrace has to offer.

For the sweet tooth, dessert specialists can look forward to pursuing the "dolce" dream with Executive Pastry Chef Suraj Karmakar's Hidden Eyvan Garden or Fondente al Cioccolato traditionally ordered with Azerbaijani or international tea selection.
Further to the sunset session, guests can enhance their evening with an extensive choice of aromatic shisha as well as signature cocktails and world spirits.

Dancing Beats
Eyvan Terrace becomes a real destination rather than just an outdoor lounge with the live tunes and DJ beats complimenting the night for its guests. Take a sip from a favourite refreshment and make the most of a classy outdoor experience - a gift for one's soul in the midst of buzzing city.

Guests interested in visiting Eyvan Terrace can make a reservation by calling +994124042424 or email [email protected].