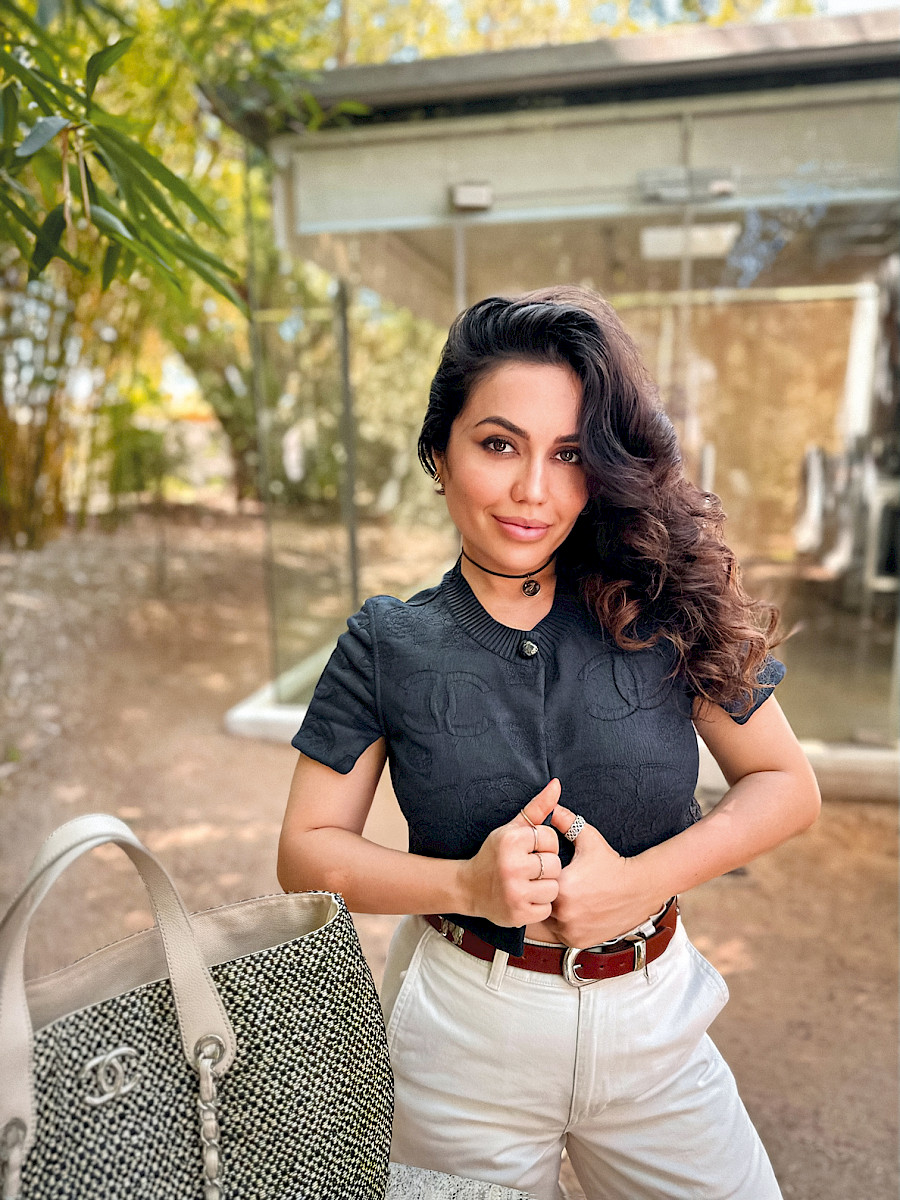 The idea that fashion is art, and vice versa, has been a debate for ages. However, truth is that they perform best in harmony. Farah Piriye, our style icon, is living proof of this. Let's transport ourselves into Farah's adventurous world of art and see what we can discover there.

Jacket CHANEL, dress AWAKE MODE, clutch OLYMPIA LE TAN, boots NEPTUN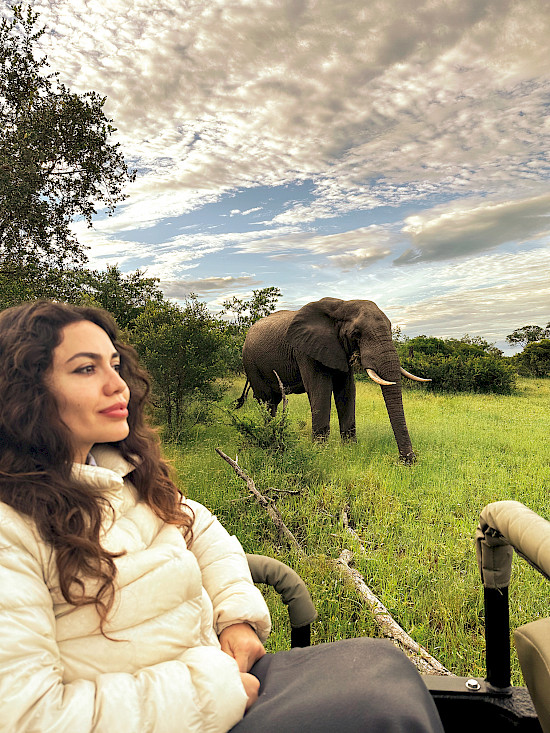 Jacket UNIQLO, shirt RALPH LAURENT, vintage belt, shorts BA&SH, socks and boots ZARA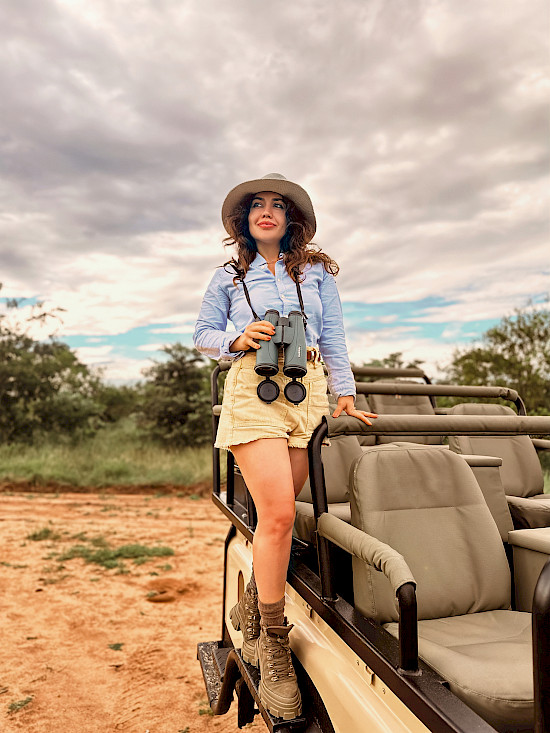 Shirt RALPH LAURENT, vintage belt, shorts BA&SH, socks and boots ZARA, binoculars SWAROWSKI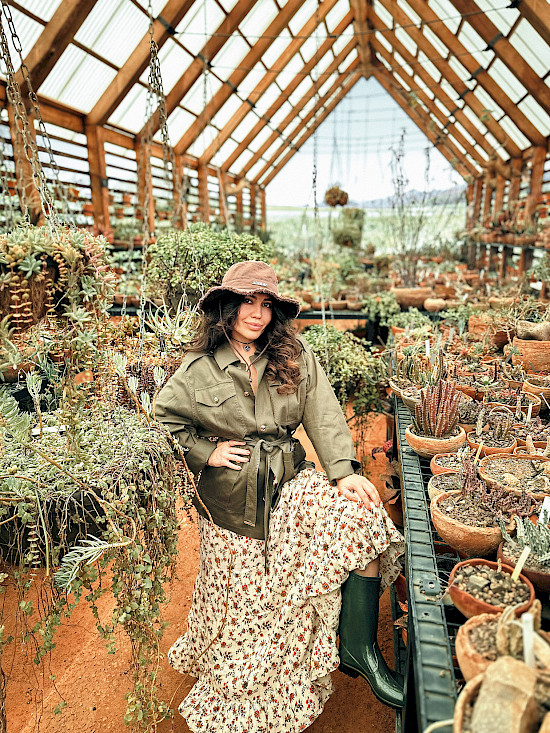 Jacket CELINE, skirt RALPH LAURENT, choker GEMS_HUNTER, boots NEPTUN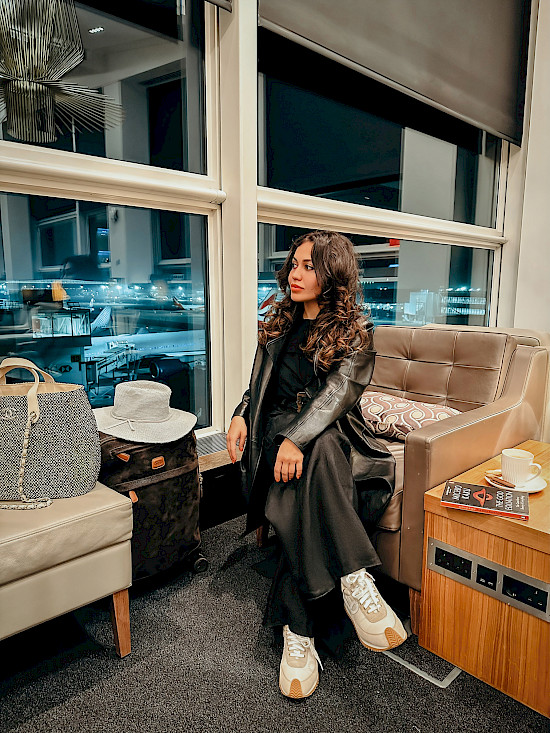 Trench SAINT LAURENT, jumper CHLOÈ, trousers STAUD, sneakers LOEWE, luggage BRICS, bag CHANEL, hat EMTHUNZINI
Farah's Story
Having moved to London in 2007 to study art history and curation at Sotheby's Institute of Art, followed by Central Saint Martins, I worked for several renowned galleries and institutions before establishing myself as an independent art curator, committed to promoting cross-cultural understanding and always nurturing Azerbaijani talent. Despite being based in London, my curatorial projects now span across the globe. At the core of my curatorial philosophy is ZEITGEIST19, a podcast that I co-founded to connect art and sustainability, raising awareness of socio-environmental issues. I believe that knowledge is key to progress, and our interdisciplinary podcast constantly explores how art and culture can bring about positive change.
My style of clothing is quite eclectic and is influenced by London's fast-paced, diverse, and cosmopolitan culture. It has a reputation for bold and innovative fashion, and I like to experiment with that. Of course, London's famously unpredictable weather plays a role too - layering up is a must. But for me, fashion is also reflection of my adventurous spirit and love for travel, allowing me to express my innermost thoughts and emotions. I need clothes that can keep up with my on-the-go lifestyle, but also empower with confidence. So, for me, fashion isn't just about looking good – it's about embracing my authentic self.
I'm inspired by nature and indigenous cultures, which I integrate into both my work and life. When I travel, I seek out local artisan pieces to capture the spirit and essence of the places I visit, paying homage to the cultures that inspire me. I love incorporating natural elements into my fashion choices, such as earthy colours and natural textures like linen and cotton. I don't follow trends or labels; instead, I wear what makes me feel confident and comfortable. My love for vintage pieces adds a nostalgic touch to my outfits and I enjoy wearing statement pieces like bold earrings, headwear, or an eye-catching bag.
Since the start of 2023, my feet have barely touched the ground as I've been traveling extensively for both work and pleasure. South Africa was no exception to my whirlwind adventures. While preparing for my upcoming exhibition in London, which was inspired by the vibrant continent, I made a pitstop at the Cape Town Art Fair and visited local art studios. But the real adventure began on a wild safari through the Eastern Cape of South Africa, where I got engaged to my soulmate. Surrounded by dancing ladies in their traditional, colourful garb, and with elephants and leopards as our witnesses, I said "YES". And as I embark on this new chapter in my life, I can't help but chuckle at the irony of the word "safari" – meaning journey in Swahili. The clothing and accessories I brought back with me from the continent encapsulate its unique energy and spirit, and these meaningful pieces will forever hold a special place in my heart.
As for my parting words of wisdom, I implore you all to stay grounded in your roots while embracing the thrill of travel and cultural immersion. Keep your wardrobe versatile and dynamic. And, as the great Baz Luhrmann once said, if I could offer you only one tip for the future – wearing sunscreen would be it.