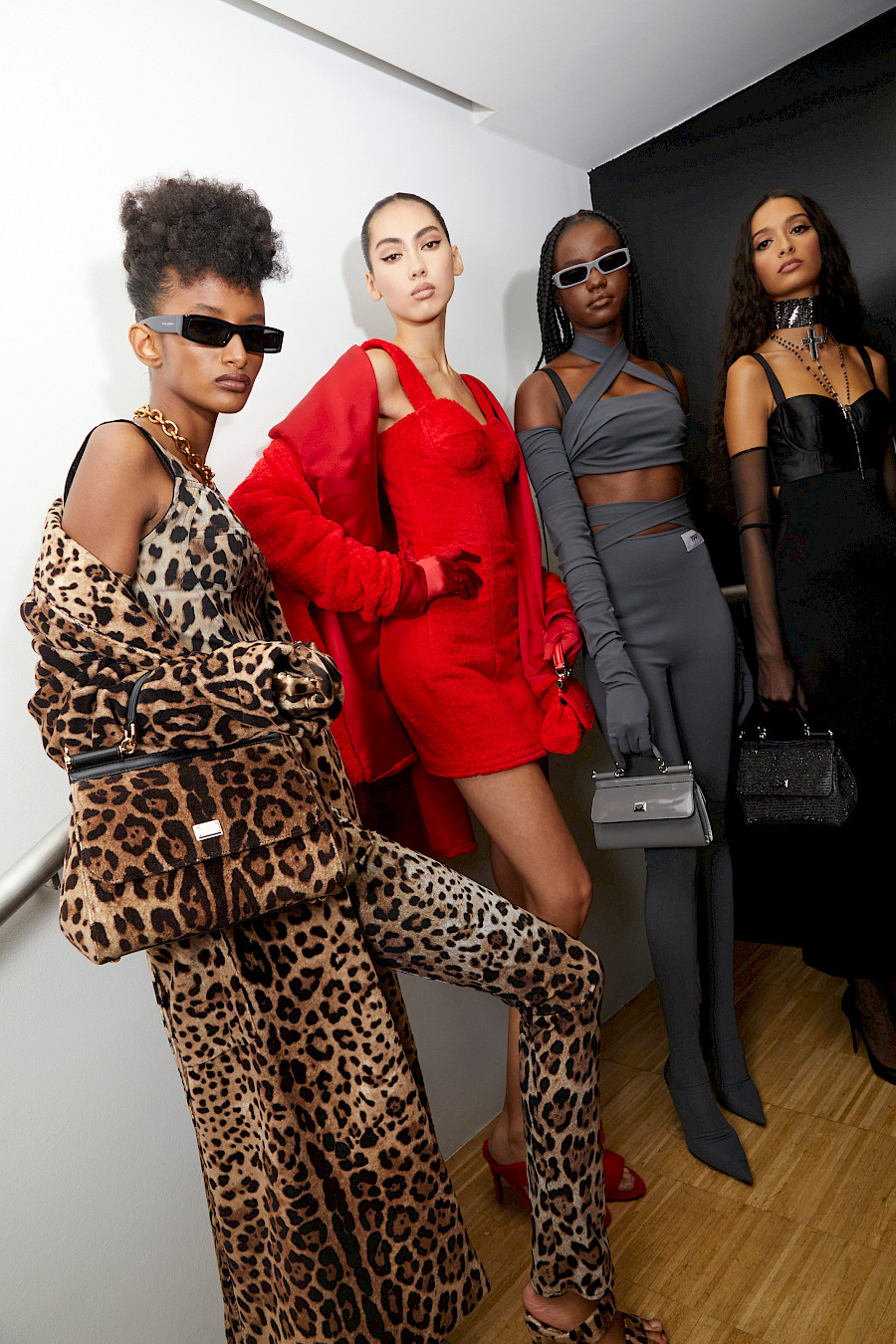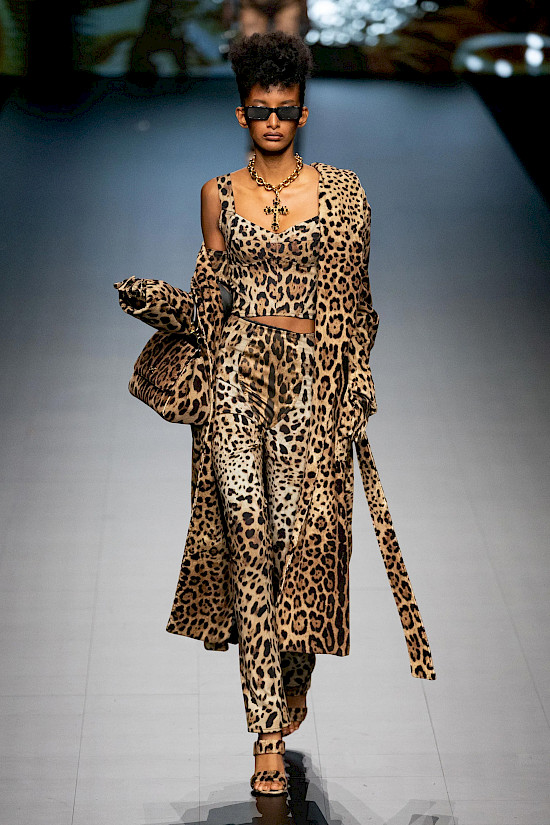 For over three decades, Dolce & Gabanna has been contributing to the world of fashion with its outstanding designs and models that one could not stop enjoying. Catchy prints, floral details and distinctive elegance do not let the brand's clothes and accessories lose their charm despite changing seasons. Since the establishment of the brand, leopard, lace and common love for Sicily have turned into the attributes of one of the world's most favourite fashion houses.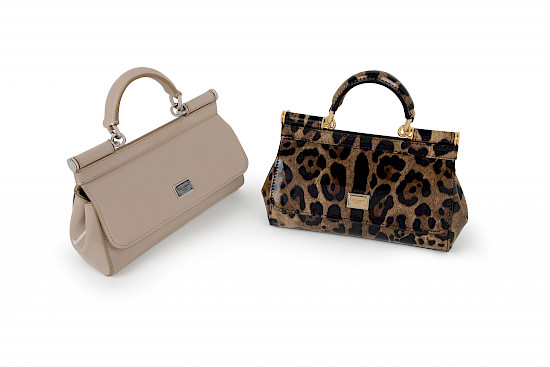 The Sicily Bag symbolically highlights Dolce & Gabbana's identity: eternal style and a special connection between tradition and innovation. The small Sicilian bag in traditional leopard print has been altered to reimagine the brand's signature style. Made from leopard-patterned polished leather, a gold metal logo detail decorated the front side of the bag. Having a long adjustable shoulder strap and a comfortable top handle enhances the accessory by making it multi-functional and easier to use.
Leopard print leather was also used in the shoes with DG logo appliqué on the heel giving it a fabulous look. A heel height of 90 mm does not deprive these stylish shoes of comfort much essential for their owners.
The bag and shoe models discussed above were also demonstrated at the 2023 spring-summer fashion show for which the brand decided to revive its legendary collections. The Sicily collection, conqueror of fashionistas' hearts, which played an irreplaceable role in the history of the brand, became a significant part of this selection.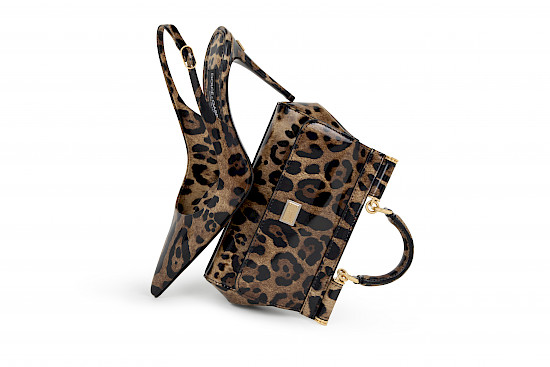 The brand totally nailed its mission to create models that fit all tastes and without any time or space limitations meet the needs of every lady. This universal collection manages to bring a unique image to every woman.