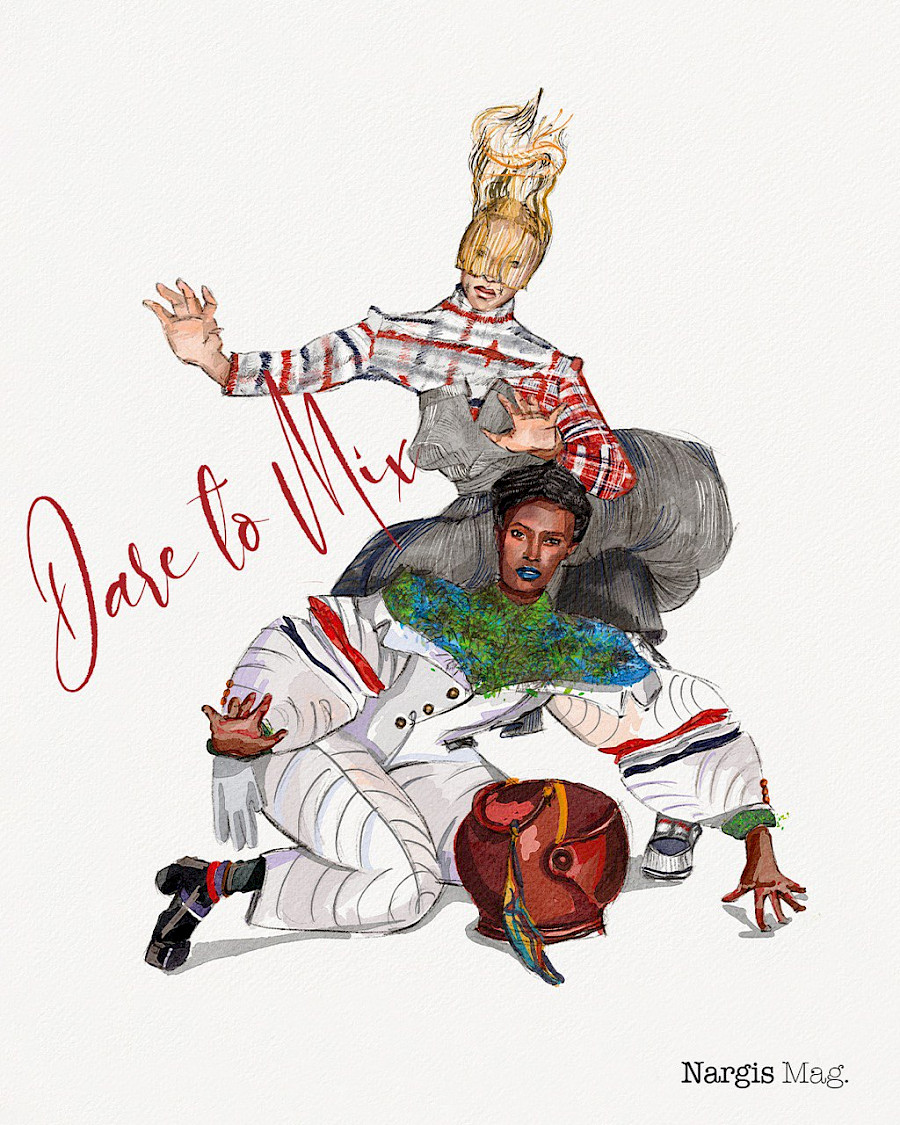 Experiment in art is equivalent to risk in fashion. It's through experimentation that masterpieces are born. Let's dive into Darya's world of experimental fashion and see what she tries to show us.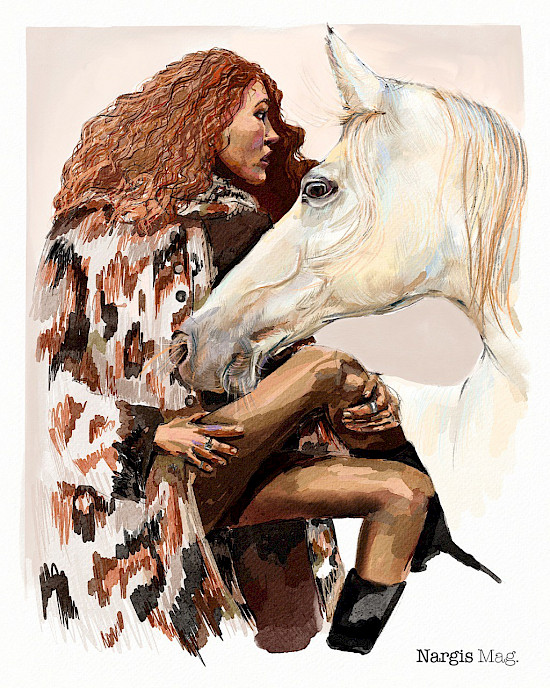 "The name of the illustration is "horse power», and this animal embodies strength, freedom and a certain wildness. These qualities are inherent to people who are experimenting, not afraid to try new things and surprise themselves, and feel the freedom to do it. Girl dressed in Stella McCartney fur coat»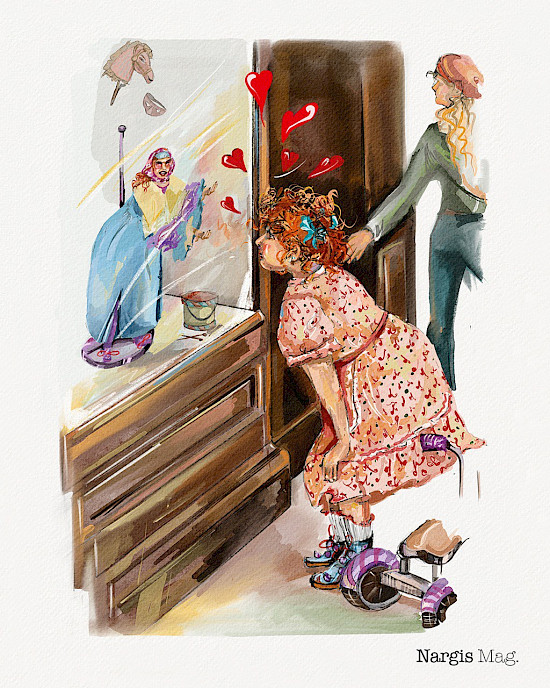 «Not only adults want to stand out with their clothes, some people get this feeling in their childhood, when you wanted to make unusual clothes for your dolls, for example. In my illustration, the girl is dressed in a cute feminine dress, but in her heart she wants to look brighter like the doll she saw in the window. She forgets about her favorite bicycle, and her mother starts calling her to go on. But the girl's eyes are caught only by this fashionable doll with glasses, dressed by the brand «Anrealarge».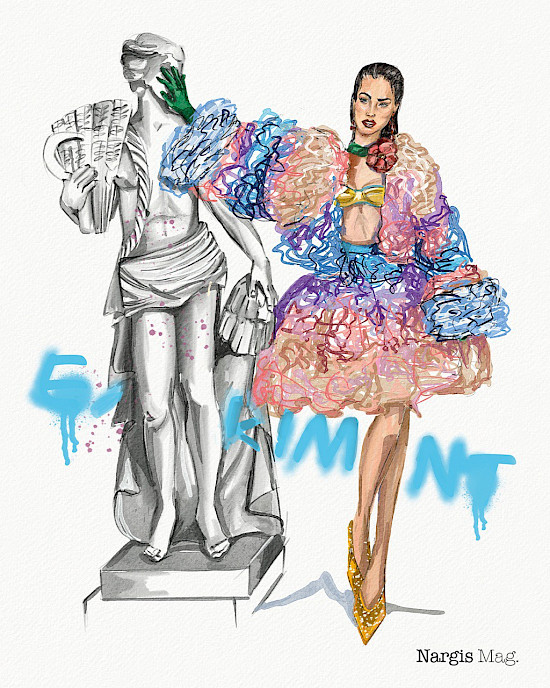 "Experiments are born in the imagination, but what world will they lead to?"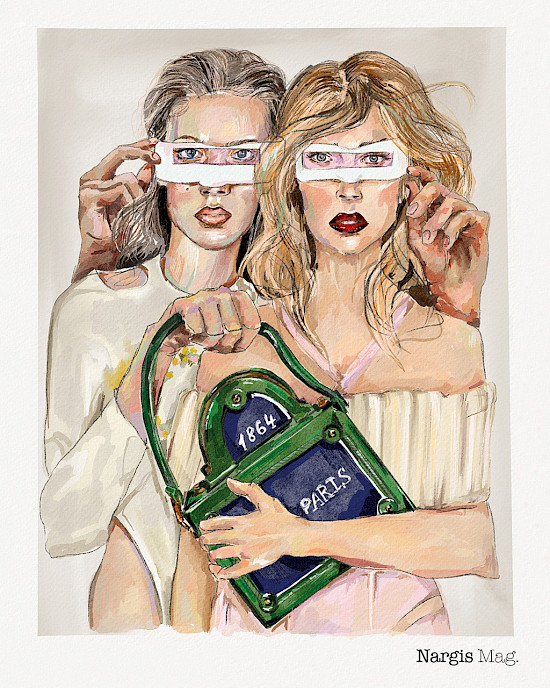 «You are not alone in your desire to be brighter, to express yourself, to be strange or not understood by others, and most importantly there are people who are close to you in spirit and style. And awareness that you see and feel the world in the same bright and unusual way inspires and motivates you to create and experiment further.»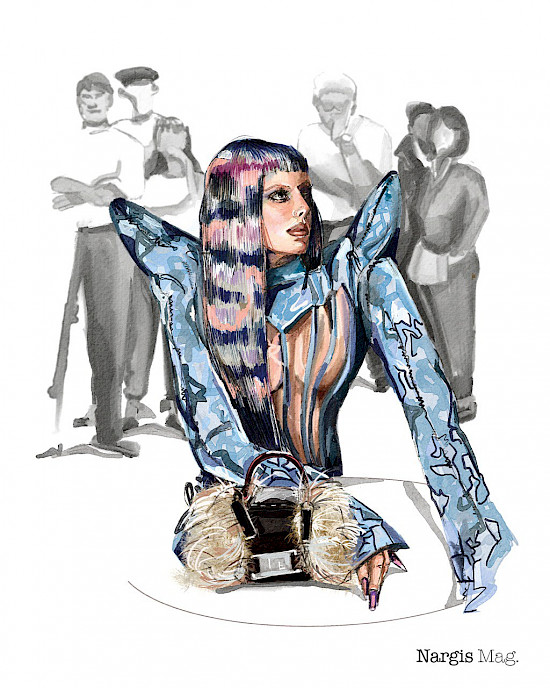 "Experimentation is always a way out of the usual boundaries, an expansion of one's possibilities and views. It is about exploring the new, stepping beyond the ordinary and usual."