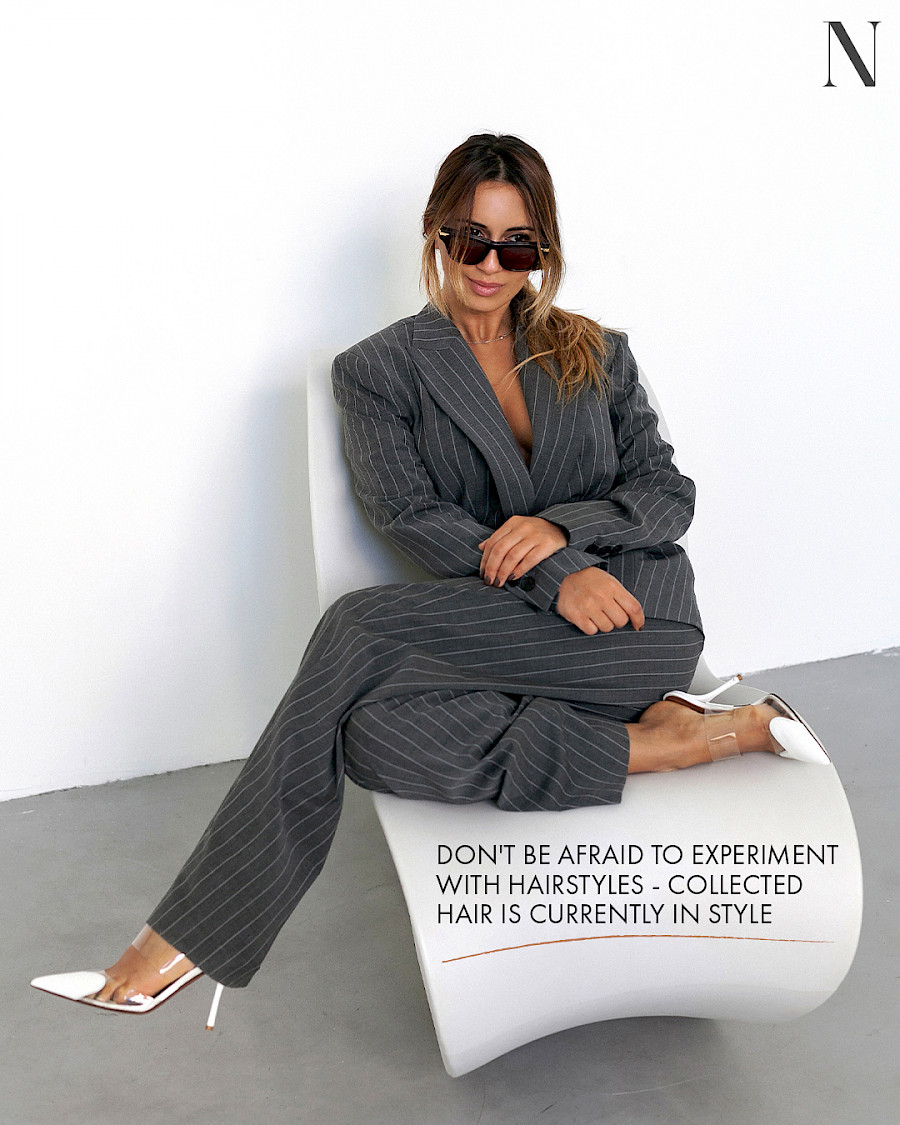 Introducing our fashionista for the month of June, Ulviya Mammadova - founder of the conceptual shop, "wonder wander". With a passion for fashion, travel, and art, Ulviya is constantly in the process of creating and innovating. She embodies the spirit of a true artist, living and breathing her craft. Get ready to be inspired by her journey!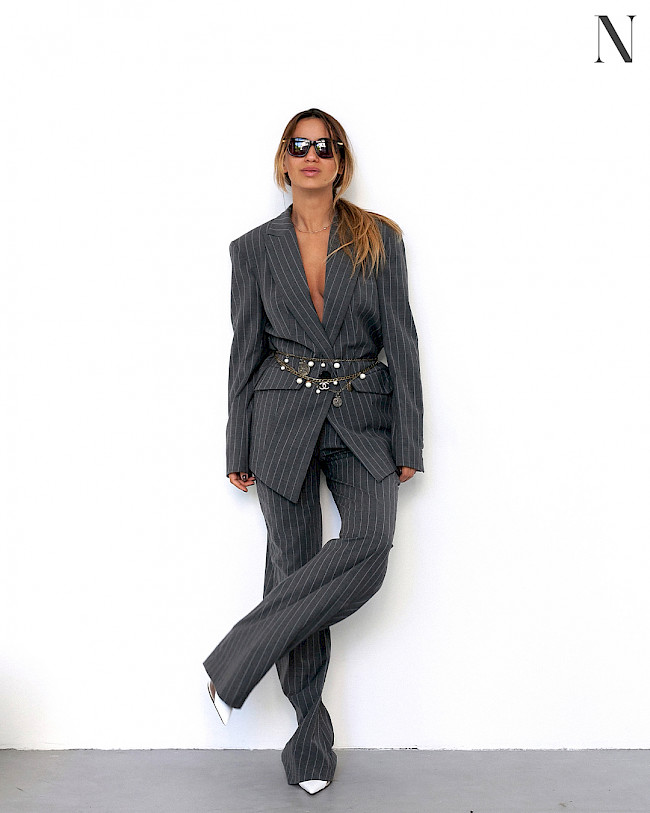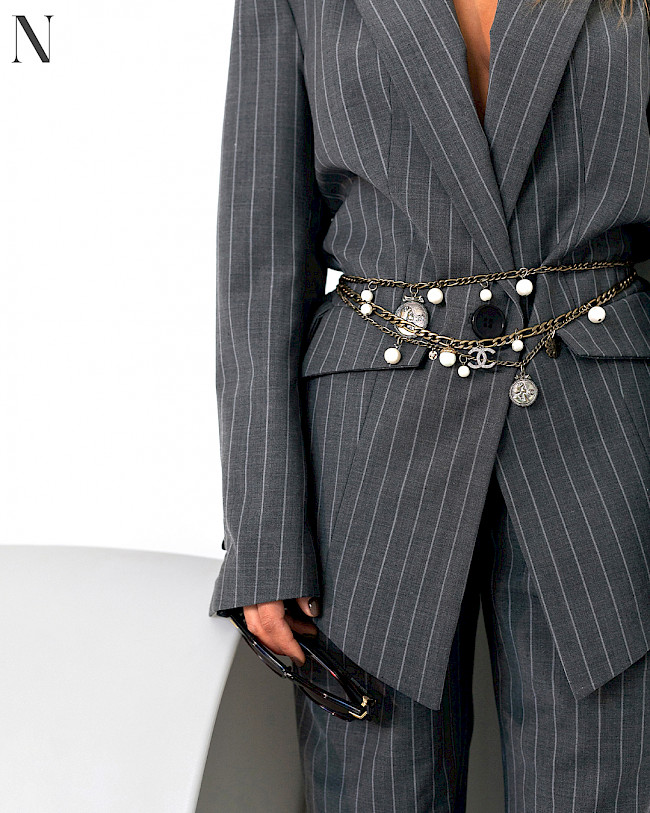 Suit WONDER WANDER, belt CHANEL, shoes AZZEDINE ALAÏA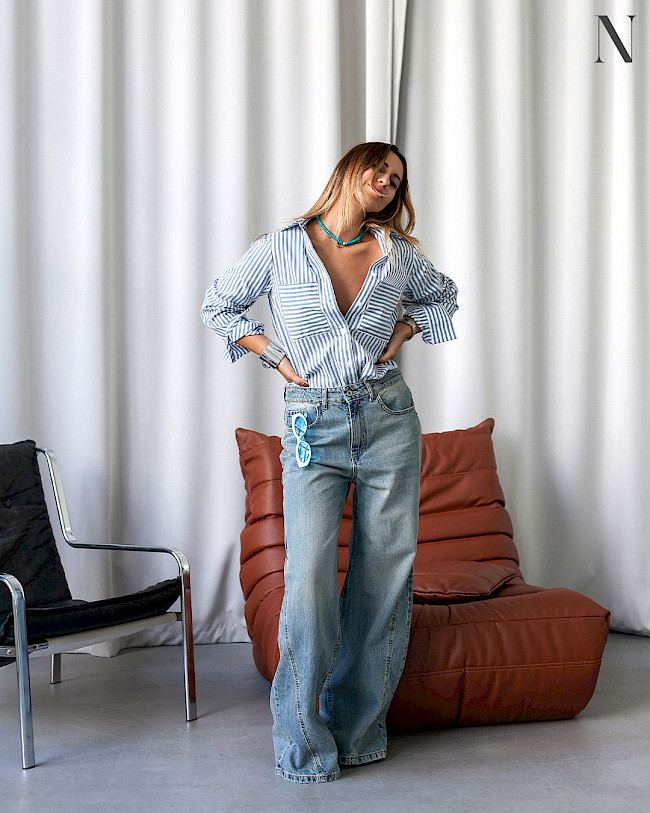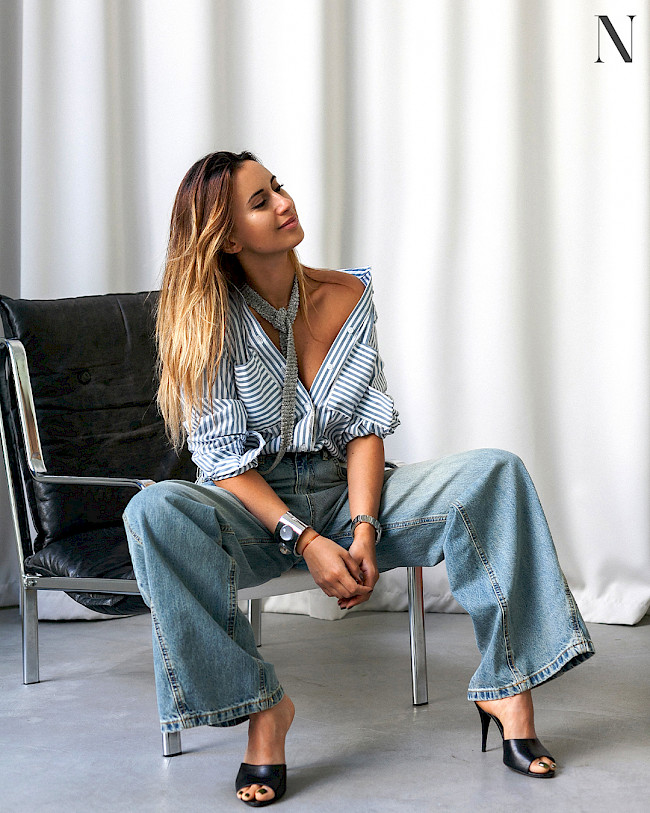 Clothing WONDER WANDER, shoes SAINT LAURENT, bracelet JIL SANDER, necklace vintage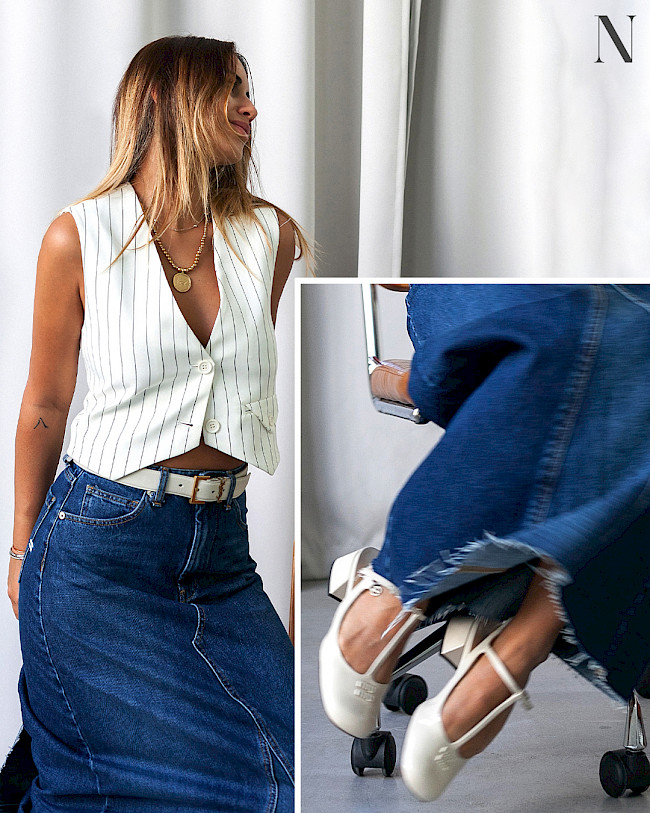 Clothing WONDER WANDER, shoes MIU MIU, belt SAINT LAURENT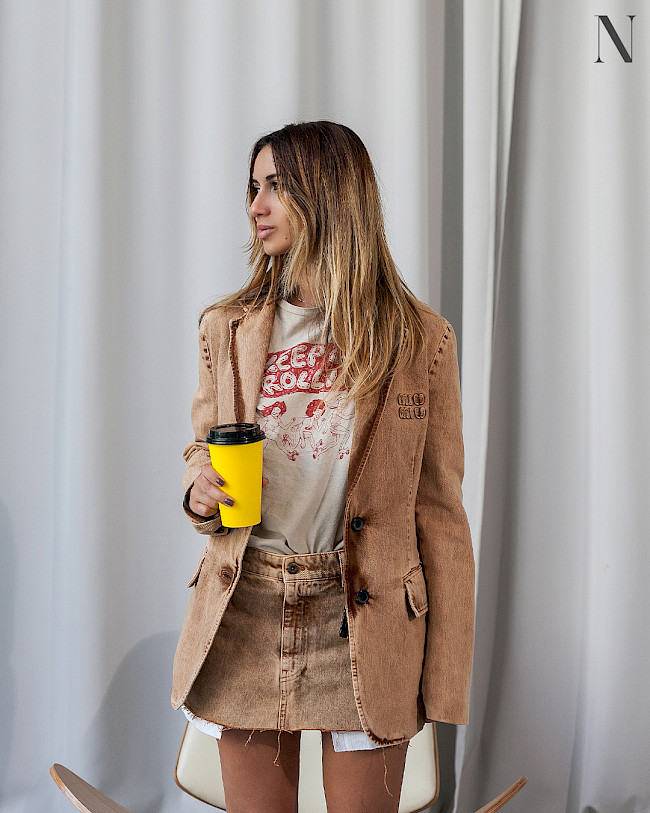 Suit MIU MIU, T-shirt REDONE
Ulviya's Story
My adoration for beauty was embedded in me from childhood. At home, I could always discover a tiny yet beautiful item from my mother or grandmother, and I would rush to try it on. I recall yearning to grow up rapidly so that I could explore fashion and beauty to my heart's content. As luck would have it, my dream came true. For the past eight years, I've been pursuing my passion with my colleague Noora through our clothing and accessories store, Wonder Wander Shop. Today, WW is a thriving community of diverse and stylish women from all over the world, including Russia, Europe, Saudi Arabia, and America.
Observation and movement are key to developing a taste for new experiences. I love to travel and discover new places, restaurants, and exhibitions. Knowledge is important to me, and I strive to learn as much as possible. Art is also a passion of mine, and I enjoy visiting galleries and museums to explore the visual aspect. The longer I look at a painting, the more colours and meanings I absorb. Reading is another way to expand my vocabulary, and I constantly create through interior design, pottery, and floristry. At Wonder Wander, we love to implement our ideas and collaborate with other projects, such as creating unique bouquets for the 8th of March or dressing a famous dancer in WW outfits for a video.
Details in stories always inspire me, especially those created by people. This is why I enjoy being surrounded by creative and imaginative people, as they are capable of so much that no machine can replicate. I have been fortunate to meet many interesting people in Baku. It is gratifying to see new and exciting things emerging in the city. People who lead fulfilling lives and pursue self-improvement will always be engaging in their families, workplaces, and society at large. I am fortunate to have such friends in Baku. We enjoy attending concerts, exhibitions, and watching documentaries, I am fond of visiting Yarat. In essence, I am nourished by aesthetics and originality.
I usually combine colours with monochromes and classics with something fashionable when it comes to clothing. Petar Petrov is currently my favourite brand, and I wear a lot of denim jackets, jeans and shirts, even coats. I recommend combining different outfits together. However, the most important thing when it comes to fashion is hairstyle, accessories, and shoes. Don't be afraid to experiment with hairstyles - collected hair is currently in style. To complement your outfits, invest in beautiful glasses. Jacques Marie Mage has the most fashionable options, while Gentle Monsters offers more budgetfriendly options. Additionally, jewellery can add a lot to any outfit. My favourite jewellery brand is Rainbow K, but I also recommend Paco Rabanne, Cos, and Mynks Fay. Ultimately, everyone's style is unique, like their handwriting.