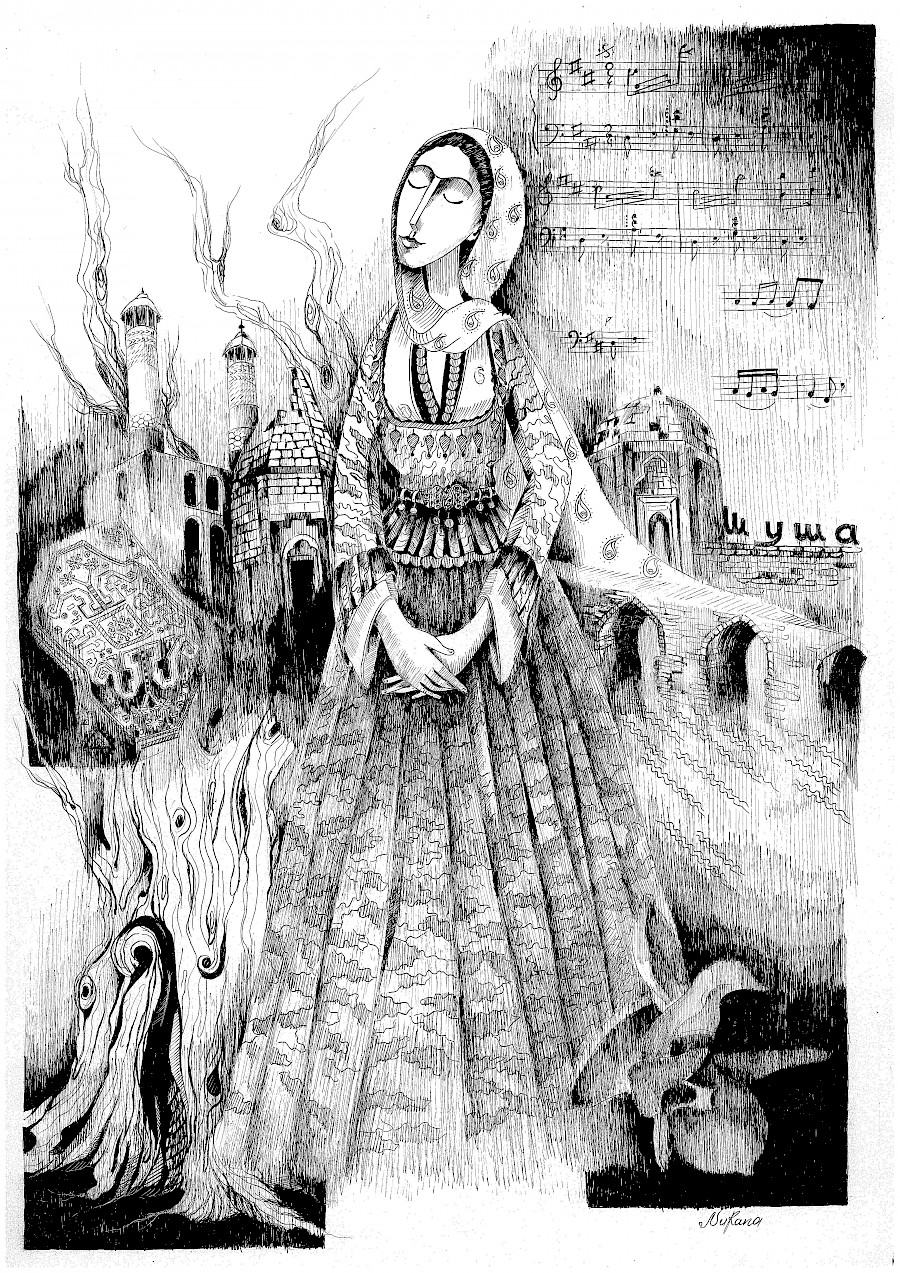 Karabakh, which is translated from Azerbaijani as both black and big garden, is an integral part of Azerbaijan, famous for its mesmerizing nature and splendid culture. Nine young Azerbaijani artists who never had a chance to visit Karabakh came together to illustrate Karabakh and regions around it, as they imagine them based on the history and legends.
Qubadli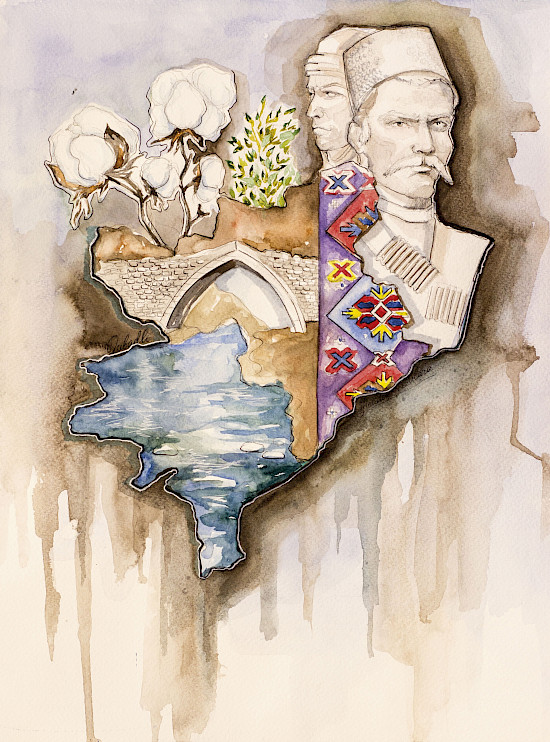 Gubadli is the home for the people's hero Gachag Nabi, the leader of the 19th-century peasant movement, and his wife heroine Hajar. The couple defended the rights of the peasants and distributed the wealth among the poor.
Aghdam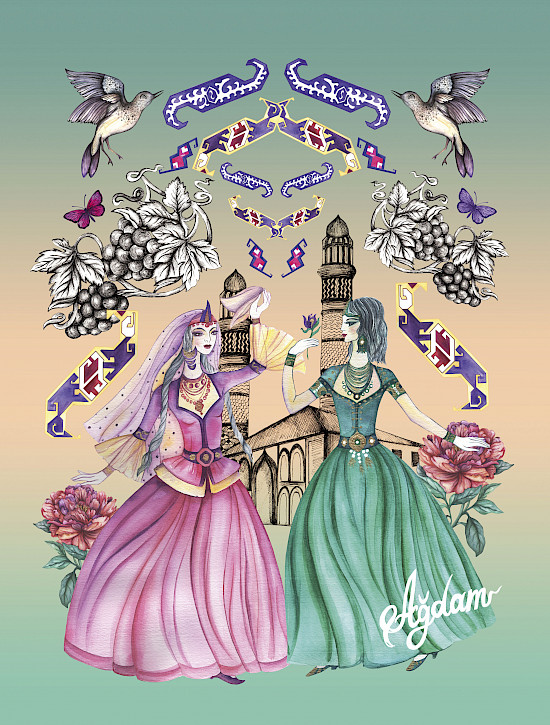 Once abundant and flourishing Aghdam famous for the winegrowing and music traditions was turned into the Hiroshima
of the Caucasus during the 27 years of occupation.

Kalbajar
Kalbajar region has a fascinating natural resources and diverse cultural heritage. Khudavang monastic complex is one of the largest and most beautiful examples of Azerbaijan's Christian architecture of ancient Albanian origin.
Fuzuli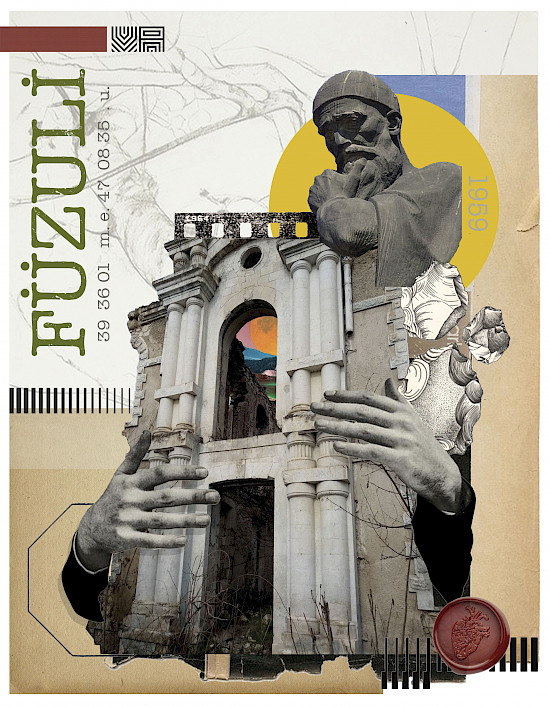 The city, named after the founding father of the Azerbaijani literary language Mahammad Fuzuli, has lost all of its cultural monuments in about three decades. Even the Azikh cave, which proves that Neanderthals were not the first people on Earth, was looted and vandalized during the occupation.

Zangilan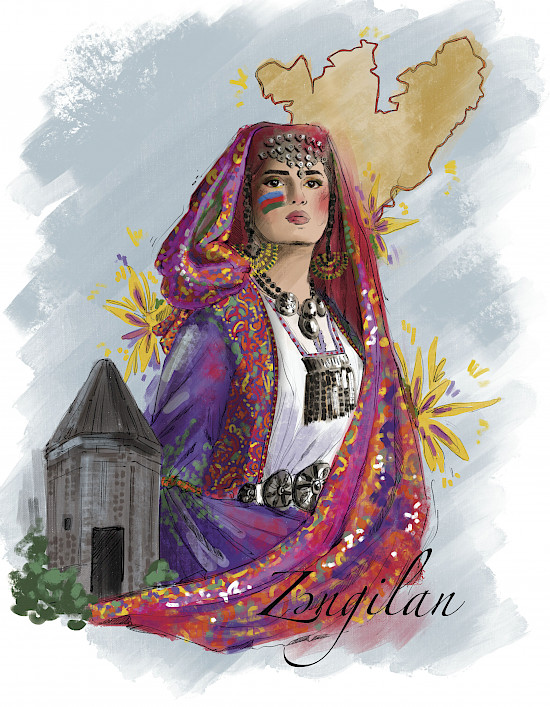 Zangilan is considered one of the
oldest human settlements. One of the oldest monuments of the region was built in 1305 in honour of Muhammad al-Haj's son Yahya by Ali Majdaddin, the author of the Great Silk Road's monuments during the 14th century.

Jabrayil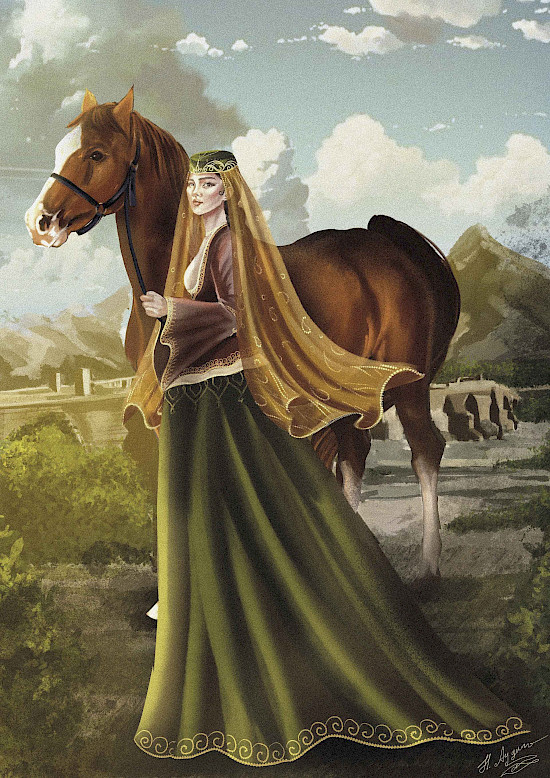 Khudafarin bridges connect the North and South parts of Azerbaijan since the 7th century. Merchants carried rarest goods from China and India, and crossing from the South coast of the Araz river to the North, they moved towards Europe.

Shusha