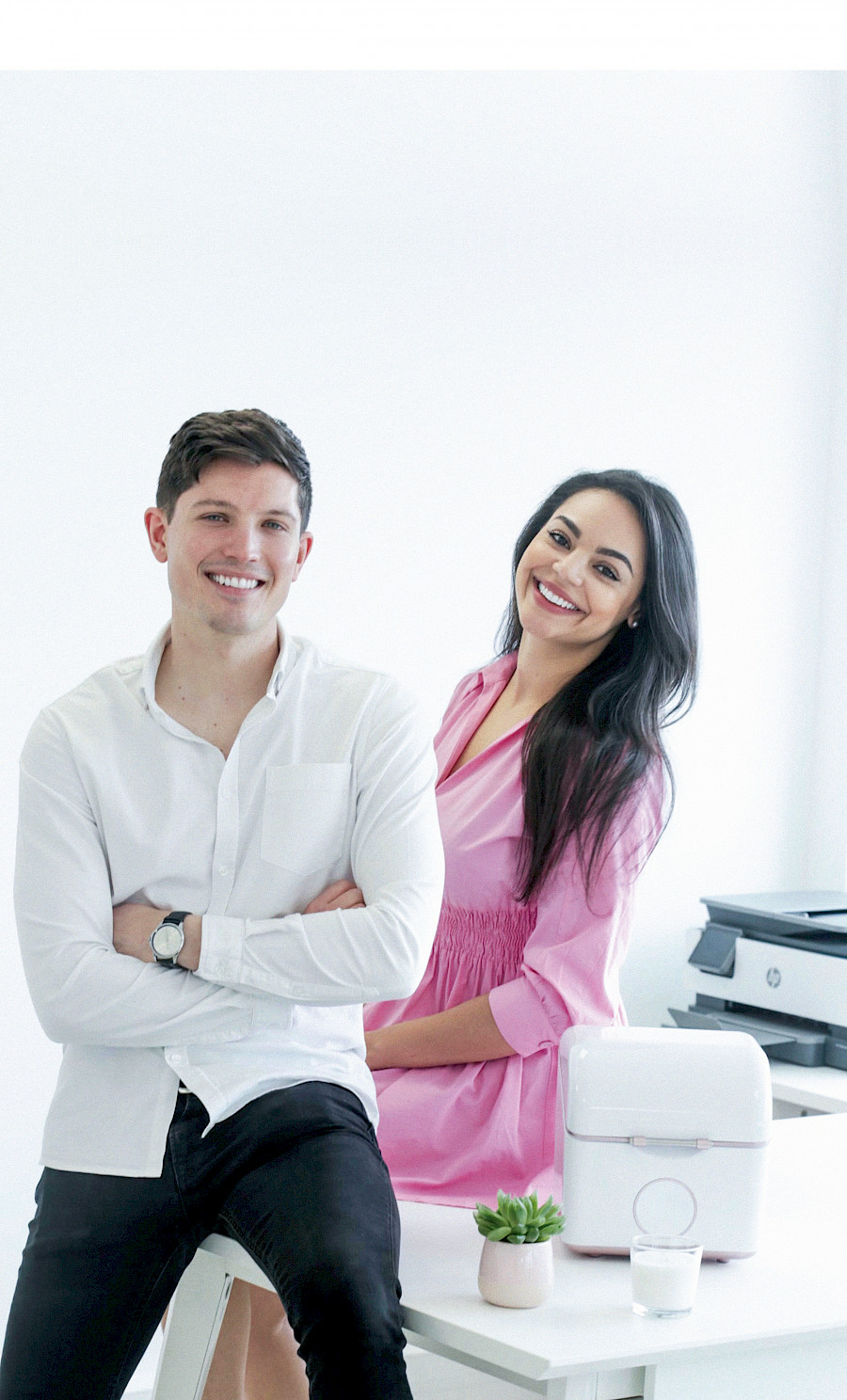 Let's start from the beginning. How did you come up with the idea to create a refrigerated beauty box?
Like many women in the world, I used to store my cosmetics in the fridge. Indeed, many beauty brands recommend to use a fridge to optimize the cosmetic properties and add more freshness to the beauty routine. Nevertheless, the kitchen fridge is not adapted. That is why we created the Beautigloo Refrigerated Beauty Box. We wanted to provide the best environment for cosmetic products.
How do you and Florian share responsibilities?
Florian and I are a very complementary team. I'm Chief Executive Officer at Beautigloo, and I'm in charge of strategy and marketing. Florian is Chief Technical Officer. He's in charge of all technical aspects and product industrialization.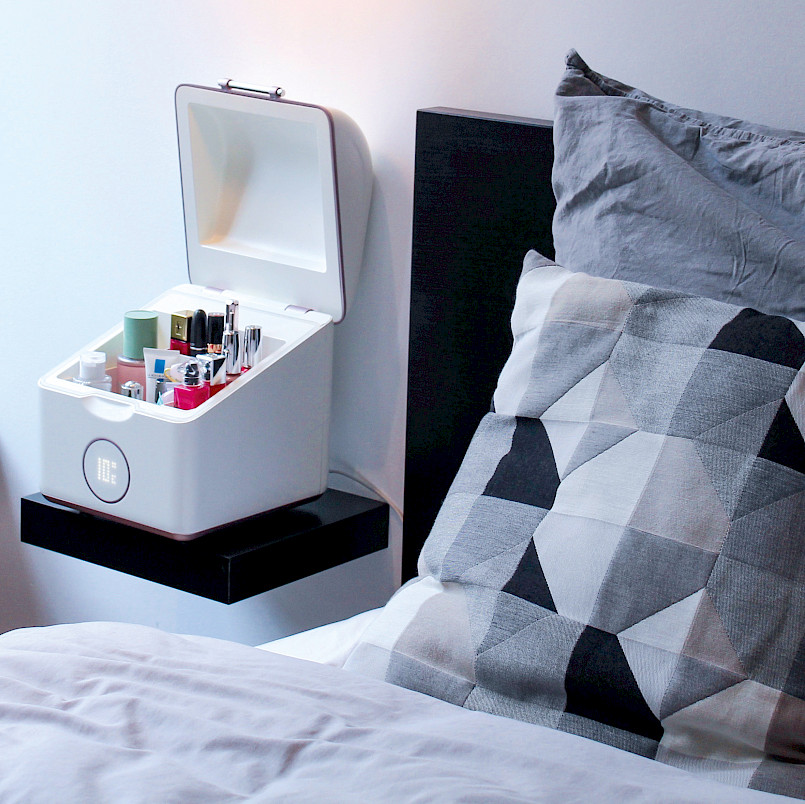 What challenges did you face when creating Beautigloo?
We faced a lot of them. You know we developed the product from scratch, and did everything internally, such as mechanical conception, thermic, beta tests, prototyping, industrialization, and so on. We started Beautigloo when we were 22 years old. The whole adventure was a challenge.
What is the fundamental difference between an ordinary refrigerator and a refrigerated beauty box?
As I said before, the kitchen fridge is not adapted for cosmetic products. The Beautigloo® Refrigerated Beauty Box was designed for beauty products. Indeed, it needed more than two years of R&D, many tests in labs, and the help of leading dermatologists to develop the Refrigerated Beauty Box.
Why is it not recommended to store cosmetics in an ordinary refrigerator?
The regular fridge is not the ideal place to store cosmetics. Indeed, there is a risk of cross-contamination with food bacteria, and too cold temperatures can deteriorate cosmetics.
How is your product different from competitors?
You can find a lot of mini-fridges on the market. There fridges are initially designed for soda cans. Indeed, these coolers do not have a thermostat so there is a lot of temperature variation, which is detrimental for cosmetics. Then, they do not have a no-frost technology, so the humidity level is very high. Lastly, they can be very noisy so it can be difficult to place them in the bedroom.
At the cutting edge of innovation, the Beautigloo Refrigerated Beauty Box preserves cosmetics in perfect conditions. This patented device evenly diffuses a homogeneous temperature of 10°C (50°F) – adjustable between 6°C and 14°C. The Refrigerated Beauty Box is built-in with an electronic thermostat that allows constant and adapted temperature that neither usual mini fridge for cans or a regular fridge can't provide. There is also an air-cooling system reducing humidity and intelligent thermal control software to guarantee perfect efficiency. The Refrigerated Beauty Box is completely silent. It is also equipped with a touch screen displaying the time and temperature. There is also a day and night mode. Ergonomic, this beauty device can be placed in a bedroom or a bathroom. That way, cosmetics are always close by when needed.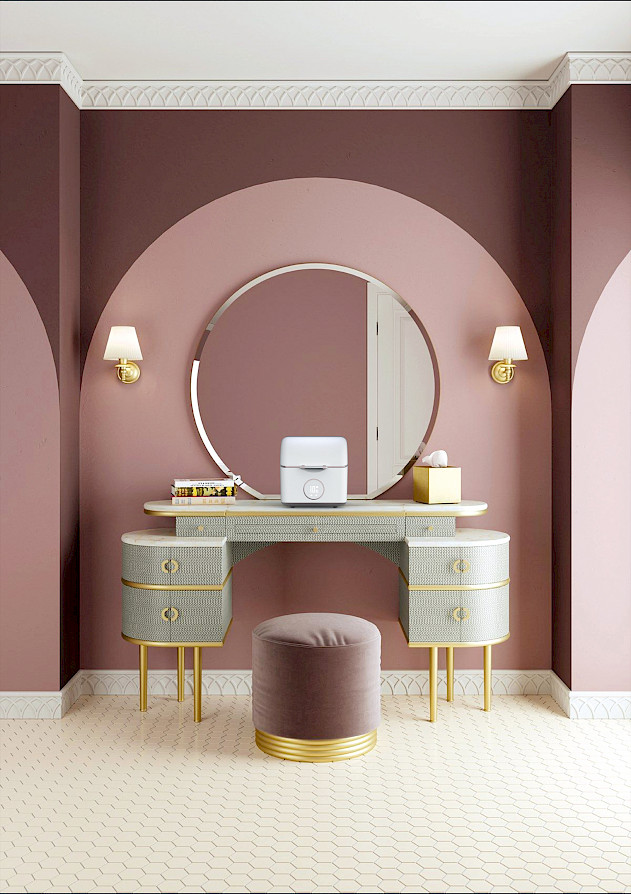 Beautigloo is very beautiful and compact. Who worked on the design?
Thank you, I very much appreciate it! Florian, my partner who developed the Refrigerated Beauty Box from scratch, also worked on the design.
Where is the best place to keep a refrigerated beauty box? In the bathroom or in the bedroom?
You can easily put the Refrigerated Beauty Box either in the bathroom or in the bedroom so you can always have your cosmetics near to you. As the Refrigerated Beauty Box is completely silent due to our patented technology, some of our customers even place it on their nightstands.
Did this fact affect the development of the design?
Yes, of course! The design was a real challenge. The beautifully crafted, sleek, low-profile box is designed to be placed in any bedroom or bathroom. Ergonomics and volume were also very important. We wanted to offer a spacious environment to store cosmetics (5L) while having a space-saving product.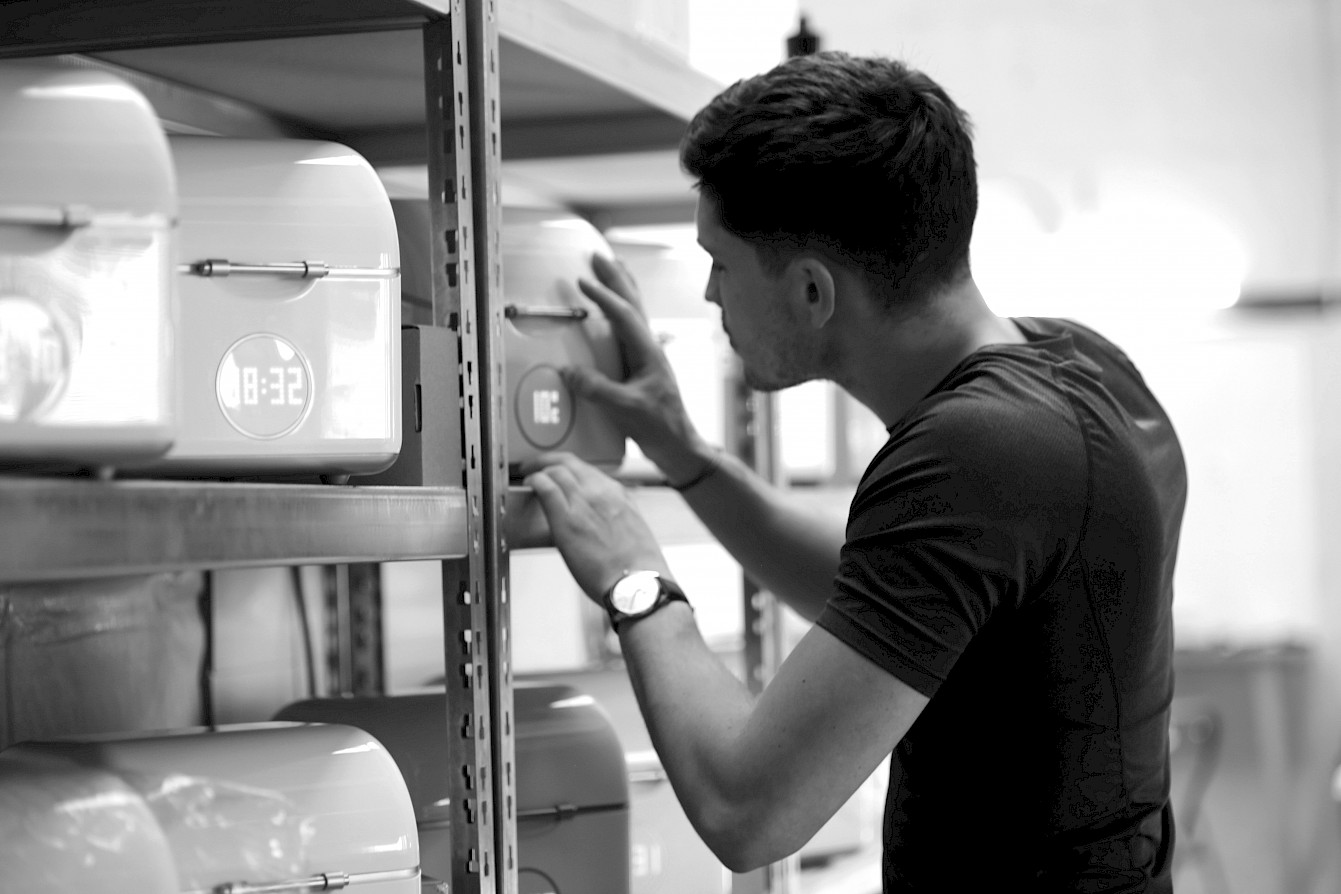 Is your product manufactured in France?
Yes, the Beautigloo Refrigerated Beauty Box is made in France. We have two factories in France where we produce our beauty device.
Considering the manufacturing prices in France, why don't you move your production to other countries where it would be much cheaper?
Producing in France may be less competitive regarding direct labor cost, but manufacturing internally allows us to control the value chain. That way, we are less dependent and, therefore more agile.
You also indicate that your brand is eco-friendly. What exactly about your product is eco-friendly?
It was very important for us to have a positive impact on health and beauty consumers thanks to an environmentally friendly device. We use a green cooling system with no polluting refrigerant fluids. Besides, the Refrigerated Beauty Box is a 90% recyclable product. Cherry on the cake, it has very low energy consumption.
Do you stand by the eco-friendly movement in your daily life?
This is very important for us. Indeed, we try to reinforce our corporate social responsibility approach in our daily life. Firstly, as far as our industrial supply is concerned, we set up social and environmental audits for most of our suppliers. In addition, we try every day to carry out simple gestures that are important on a large scale: selective sorting, carpooling, turning off lights, and household appliances at night.
Which products should be kept in the Refrigerated Beauty Box?
Many cosmetics including creams, serums, masks, eye contour treatments, perfumes, nail polishes, beauty mists, lipsticks, heavy leg treatments, natural ingredients and DIY cosmetics, sun creams, lip liners, eye pencils, micellar water, and so on benefit from being stored in the Refrigerated Beauty Box. You can also store some beauty tools such as cryosticks, rollers, and gua shas.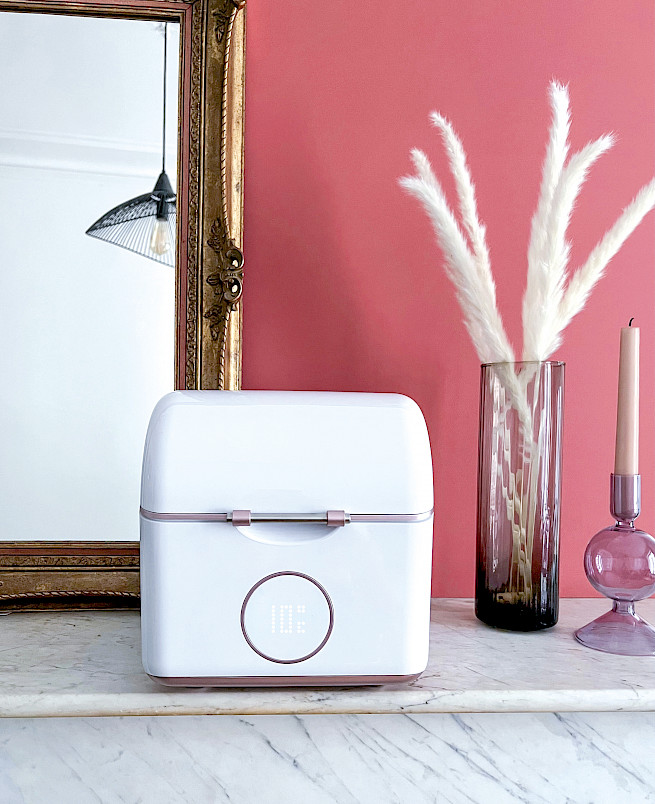 Are you going to expand your product line? If so, what products can you expect from Beautigloo in the near future?
Yes, we are constantly working on new products. For example, a new version of the Refrigerated Beauty Box will be available this year. We have also developed a range of beauty tools. Most of them are already available for professionals (beauty institutes, spas, and cosmetic brands) such as cryosticks.
Where can we find a Beautigloo Refrigerated Beauty Box now?
You can find Beautigloo online and in prestigious department stores such as Galeries Lafayette.
Are you going to expand sales points and maybe plan to start sales in Baku?
Yes, we are currently exploring several opportunities to start sales in Azerbaijan. This is a fascinating area for us with a lot of potential. We would be glad to help women in Baku preserve their beauty with Beautigloo.