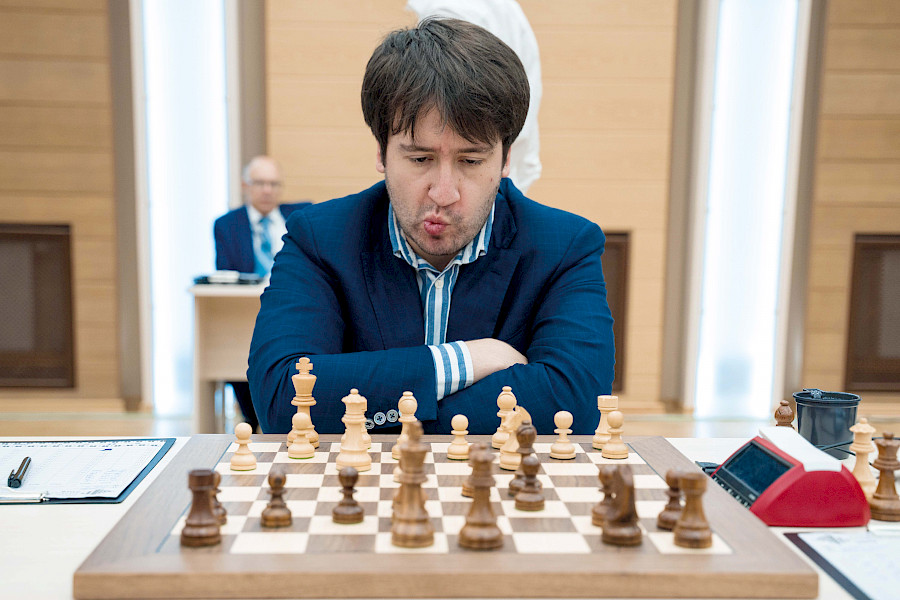 TEYMUR RADJABOV IS ONE OF THE MOST POPULAR AND TITLED ATHLETES IN THE COUNTRY. HE IS ONE OF THE MANY BRILLIANT AZERBAIJANI CHESS PLAYERS, WHO HAVE RAISED AZERBAIJAN TO THE TOP OF WORLD'S CHESS SPORTS ARENA. AT THE AGE OF FOUR, TEYMUR ALREADY KNEW WHAT "GARDE" AND "ETERNAL CHECK" WERE; AT 12, HE WON THE EUROPEAN CHAMPIONSHIP, WHERE HE WAS THE YOUNGEST PARTICIPANT. IN 2001, AT THE AGE OF 14, HE BECAME A GRANDMASTER – ONE OF THE YOUNGEST IN THE WORLD. A YEAR LATER, HE WAS RANKED IN THE TOP 100 BEST CHESS PLAYERS IN FIDE, AND AT THE AGE OF LESS THAN 16, HE BECAME THE FIRST PLAYER IN THE WORLD TO BEAT THREE CHESS CHAMPIONS WITHIN A YEAR. HE IS ALREADY A THREE-TIME EUROPEAN CHAMPION (2009, 2013, 2017) FOR THE AZERBAIJANI NATIONAL TEAM, A WINNER OF THE 2019 WORLD CUP, AND A UNICEF GOODWILL AMBASSADOR FROM AZERBAIJAN. WE MET WITH TEYMUR TO TALK ABOUT WHAT IT IS LIKE TO BE A CHAMPION OF FIDE, THE PRESTIGIOUS 'CLUB OF INTELLECTUALS'.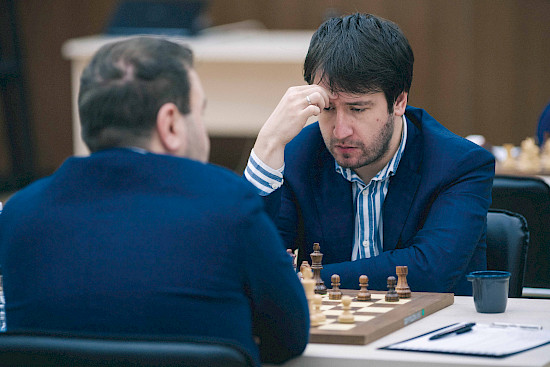 These days, the whole of Azerbaijan is experiencing a tremendous spiritual uplift caused by the liberation of our lands from a three decade-long occupation. What were your feelings about these great events?
Naturally, I, like all Azerbaijanis, had incredible feelings. I am proud of our soldiers who, under the brilliant leadership of our esteemed President, the Commander-in-Chief, liberated our ancestral lands. Azerbaijan has shown to the whole world that it can stand up for itself, both on the battlefield and at the negotiating table.
A year ago, you won the 2019 World Cup in Khanty-Mansiysk – a huge victory. Do emotions after a personal success differ from emotions after a national victory?
Of course they differ. Personal achievement is still personal. Yes, my victory went down in the history of world and Azerbaijani sports, but it could never realize every Azerbaijani's dream of restoring our country's integrity. A national triumph is a celebration of a higher degree. It touched the heartstrings of all Azerbaijanis and all people around the world related to our country, and it awakened some higher, interpersonal emotional energy in all of us. It's so difficult to describe this with words.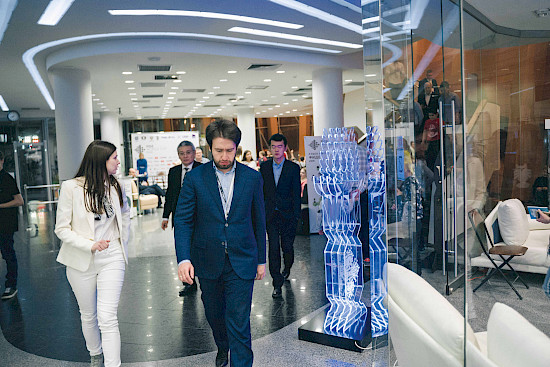 Do you feel the responsibility when representing Azerbaijan in the world chess?
Absolutely. I perform under the Azerbaijani flag in both individual and team competitions. Naturally, I am responsible for everything I do as an Azerbaijani athlete and an Azerbaijani citizen. Let me tell you that this responsibility only makes me happy. I am always thrilled and honoured to represent my beautiful country.
After refusing to participate in the Candidates Tournament due to the coronavirus pandemic, you wrote that you had a lot of free time. How do you use this time?
Well, first of all, I will explain that I did not refuse to participate in the tournament of candidates for the world chess crown. I just analyzed the situation, listened to what the experts said about the pandemic's outbreak, and tried to convey to the organizers that it would be precarious to hold such a long-term tournament under the current conditions. Unfortunately, the organizers insisted, and you know well how this whole story unfolded. At first, I thought that since there are no tournaments, I really have a lot of free time. I started streaming chess online, then created a chess Academy, also online for the time being. Chess is the sport most easily adapted to new conditions. The organizers came up with the idea to hold chess tournaments online, and I took part in several such tournaments. And here is the result – I received invitations to all tournaments of the highest category. Now I have signed contracts for participation in competitions for the whole year ahead, so there is no time again.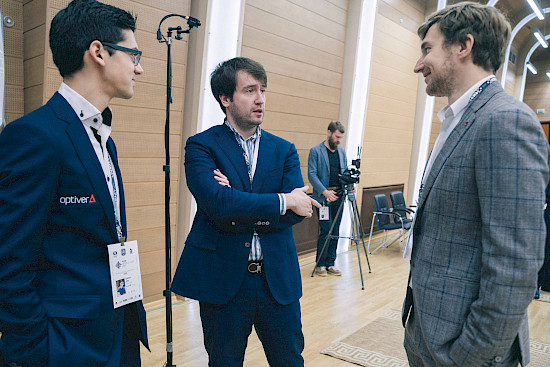 In 2003, you became the first player in the history of chess to beat three world Champions in one year. Is there anyone among the World Champions of the last century whose work particularly appeals to you?
I am fascinated by the eighth world chess champion, Mikhail Tal. I not only like his manner of play, but also I like him as a person.
To be the king of chess, what do you require besides a particular talent?
To become a world champion, of course, you need a great talent plus a never-ending stream of hard work. To be at the top level, again, you need talent or at least extraordinary abilities, plus hard work, as they say, 5% of talent and 95% of work.
Which opening would you recommend playing for white and which one for black?
I can't recommend anything specific. The opening should be selected for yourself, depending on whether it is comfortable for the player. The main thing is how hard you play overall. For example, the computer will achieve a high result in any opening, even in the most incorrect ones, because it can find a strong move in any position that occurs.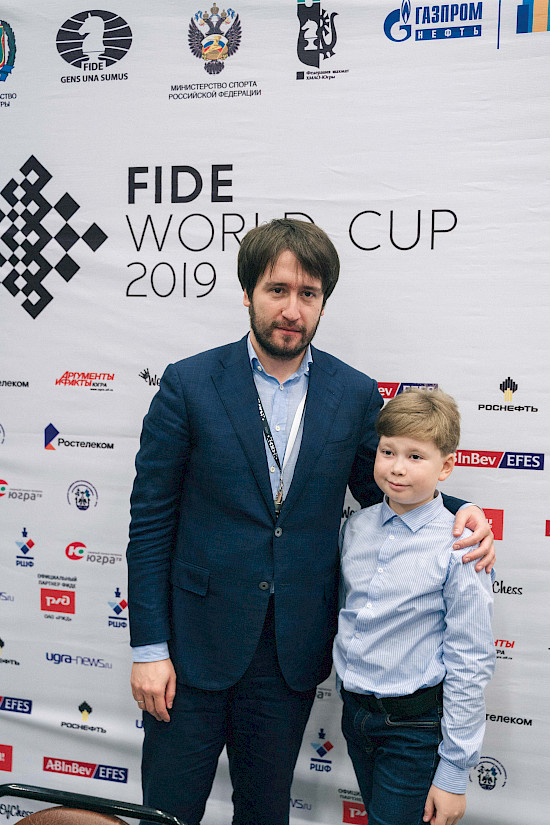 What would you wish to young Azerbaijanis striving to achieve success globally, and to represent our country with dignity?
First of all, I wish young Azerbaijanis to love their country. Enhance your knowledge to contribute to the prosperity of Azerbaijan in all areas. And, of course, be healthy, happy, and successful!
Say a few words about Karabakh for our international readers.
Karabakh is a native, ancient region of Azerbaijan. And the pearl city of Shusha is the cradle of our culture, our spiritual capital in other words. This is a landmark city for every Azerbaijani.